The Best Healthcare Branding & Digital Marketing Agency in India
We can create and promote a powerful identity for your healthcare brand to help you reach out to your patients and build memorable online experiences for them. Our extensive digital solutions are suited for both hospitals and health clinics, and our aim is to take the load of digital marketing from you, so that you can focus on providing the best healthcare services to your patients.
Why Healthcare Brands Need Digital Solutions
Over 90% of patients source online reviews when looking for healthcare providers and medical professionals.
Our healthcare digital solutions include: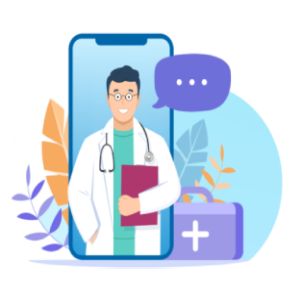 Healthcare Branding
Building an identity for your hospital or health clinic that stands out in a fast-saturating healthcare industry. We ensure your brand is recognizable not just by its visual elements but also for its positioning and personality.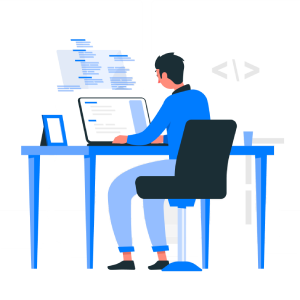 Healthcare Web Development
Creating a responsive, search engine-friendly website that can make your services and expertise accessible online for your patients as well as support a powerful web strategy.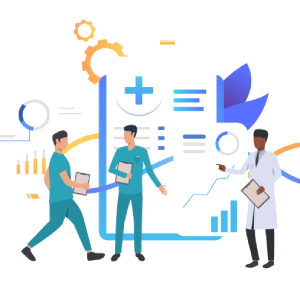 Healthcare Digital Marketing
Launching a comprehensive web and content strategy that comprises Search Engine Optimization (SEO), Pay-Per-Click (PPC) advertising, online advertising, Social Media Management and Reputation Management.
Why Choose Fresh Mind Ideas' Healthcare Branding & Digital Solutions
Fresh Perspectives
We are a young team, the best healthcare digital marketing agency Trivandrum, ready to take on any challenge. Competitive, talented, and always on top of the game – our new-age perspectives are much more than just out-of-the-box. Being young, however, doesn't mean our skills or experience are any less significant. Having worked for multiple industries in the recent past, our developers and marketers are some of the most capable professionals in the field.
Technical Proficiency
The healthcare industry is highly evolved and competitive. To meet its digital needs, a web marketing agency must have the technical expertise suitable for the industry. Our experience in building the online presence of brands from the medical sector puts us at the forefront of the action, resulting in real results and meaningful ROI.
Transparent Pricing
We believe in 100% clarity in cost estimation. Expect a complete cost break-up – design and development, digital marketing, etc. – so that there are no surprises when the invoice arrives at your desk. Rest assured that along with our experience and credibility, we provide transparent and competitive pricing.
Lucid Communication
Communication is key. But can we add that just any communication is not enough; it has to be lucid. Clarity ensures there's no misunderstanding, no misconceptions and no delays. We say it as it is, and we expect the same from our clients – lucidity in communication – it helps set the right expectations.
Quick TAT
Time is everything in the healthcare and medical industry; which is why our digital strategies and creative designs come with the promise of a quick turnaround time.
Post-Live Support
The medical industry never sleeps. Its web presence shouldn't either. Knowing that, we'll have your back with support and maintenance of your site and your online presence. Round-the-clock is not a myth. When there's a passionate team like ours working for your business, 365 days, 24X7 is for real.
Got a project?
Let's talk.
Whether it's a branding project, a digital marketing scope or a web development requirement, feel free to get in touch with us. As a leading branding agency, We would love to work with you and solve your challenges.