User Experience Design to grow your Business
User experience analysis is the process of measuring the interaction between a user and a user interface, often a website, an application, or a design. The analysis of the user often leads us to change the design or user interface. When we improve the user interface of a website, application, or email in order to maximize user engagement, this is called user interface design or UI design.
At Fresh Mind Ideas, we analyze the user experience and incorporate design changes that can engage visitors to increase session duration, pages per session, page stay, and ultimately result in online lead generation and lead conversion.
Now That You're Here, Are You Ready For The Ride?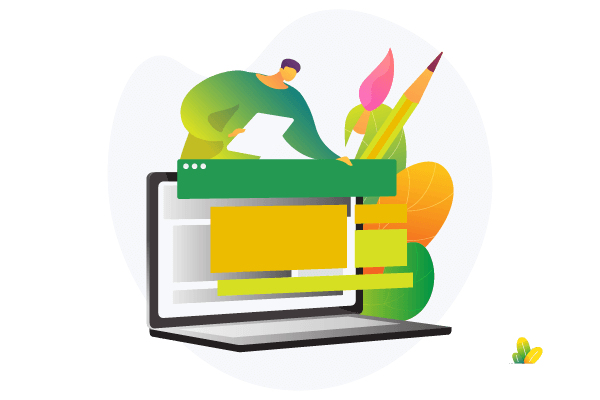 Website design is so much more than meets the eye. It includes a whole lot of elements like layout, graphics, colors, fonts, structure, content, text styles, interactive features, imagery, interface, standardized code, and so on. Creating a website needs a range of techniques and skills to get the desired look and effect.
Our talented website designers ensure that our designs bring in an appropriate balance between different elements, along with consistency and integrity of the design. Our work goes beyond what makes your website look attractive. We also focus on the functionality of the website – our attempt is to improve search engine rankings, give your audience a positive perception of your brand and ensure that user experience is better than good.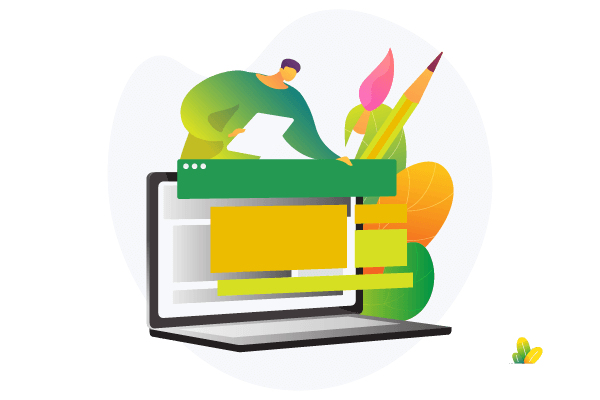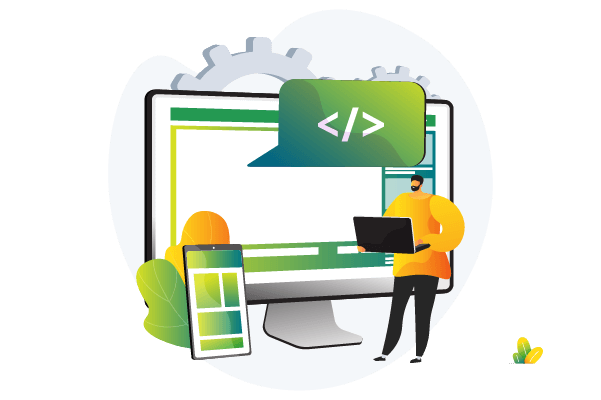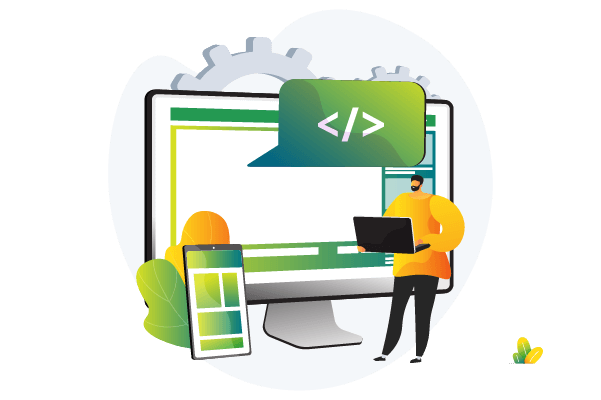 Do you need a website that caters to specific business needs? We have the technical expertise in advanced website development to meet those specifications. The best WordPress development company in Kerala uses the latest technology solutions and frameworks to create cutting-edge web experiences for you and your customers.
We recommend WordPress, one of the most popular open-source content management systems, to our clients; be it new bloggers or start-ups, or even corporate giants. WordPress is an easy-to-use, intuitive and powerful CMS. It supports integrations with CRMs, plugins, and more, and is highly customizable, flexible, and secure.
Our website hosting server is custom-built to run fast and stable WordPress websites. The special configuration means we can make Google page speed improvements easily.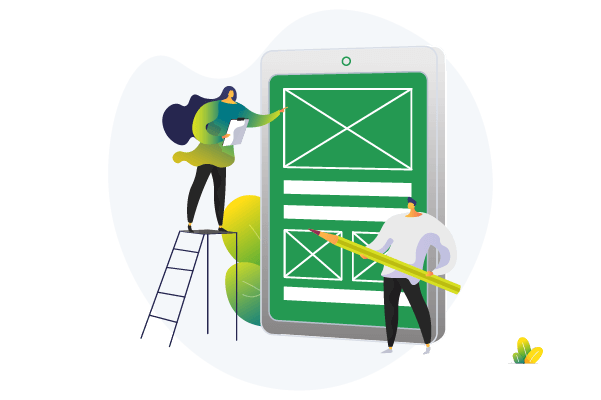 It's important that User Interface (UI) design focuses on a user's visual experience. The first step is to determine how a user interacts with an interface; be it an app, a video game, or a website, and how a user navigates.
Our UI design team is adept at creating eye-catching and functional interface designs for various digital solutions. The top WordPress development company in kochi will help steer your website visitors in the direction you want and take meaningful actions that make an impact on conversion rates.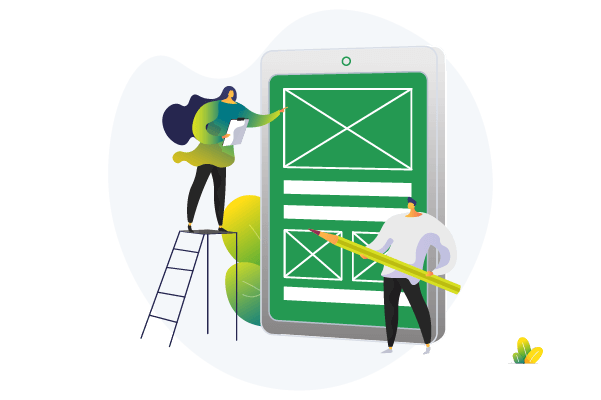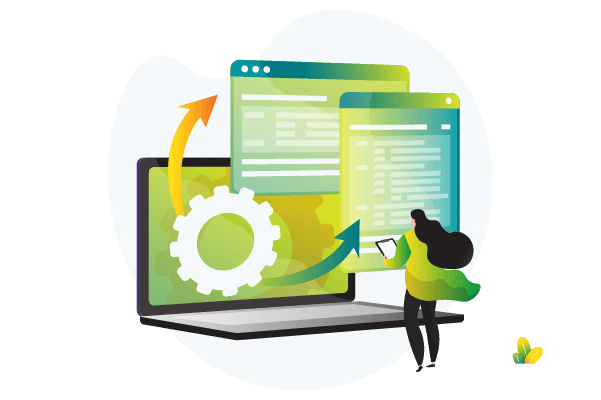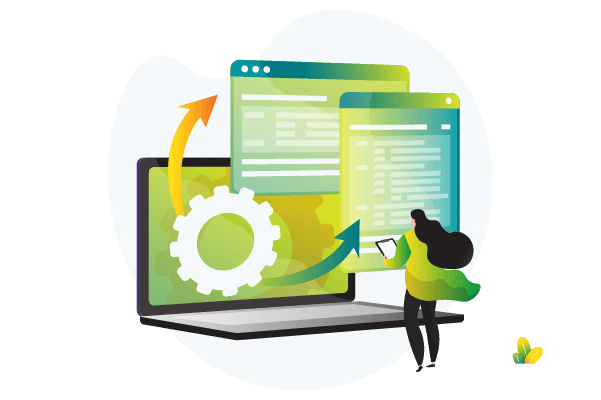 Design is the building blocks of a web application. Backed by powerful research and discovery that works as the backbone of an app, we put together wireframes and prototypes to get a feel of how the final app will work out.
The design stage, the most important aspect of a web application, is where our design geniuses showcase their skill. Keeping in mind crucial aspects like interface design (UI), usability (UX), content production and graphic design, our powerhouse designers create top-notch applications that not just look great but are also immensely user-friendly.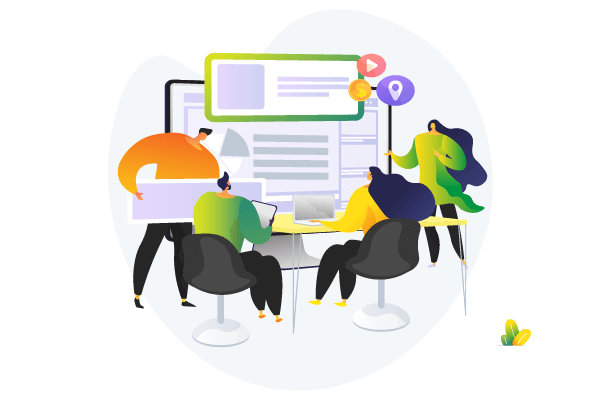 Digital products are quite complex. With time they get fatigued and unstable. What they need is a constant cycle of recovery and reboot. Experienced UX/UI consultants bring in their expertise to put digital products in perspective, detect problems and create a revival plan.
Fresh Mind Ideas provides UX and UI consultancy to ensure all ailing design and digital elements are put back on the right path. We revisit an organization's key insights on their consumers and perform audits on websites and applications of the business. This helps put poor design elements under the spotlight and arrive at fixes that can eliminate the issues.
The best WordPress development company in Trivandrum provides holistic evaluations of digital products, helps organizations build roadmaps for their UX and content strategies, and foster the application of best practices to ensure UX efforts are a priority for a business.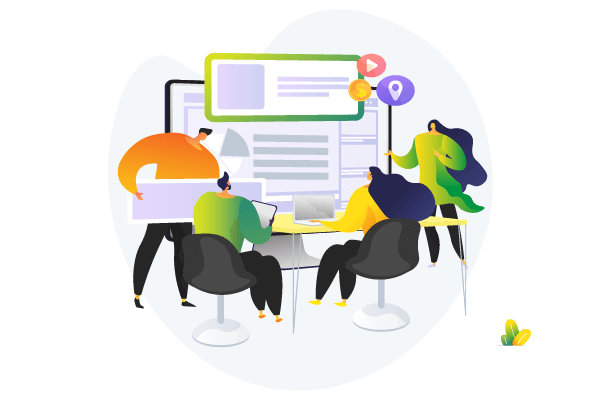 "Fresh Mind Ideas is one of the top branding agencies in Bangalore, India for providing top-of-the-line branding and digital marketing solutions" - Clutch
Frequently Asked Questions
SSL (secure socket layer) certificates are small data files that enable the sites to become more secure by interchanging it from HTTP to HTTPS. This is a small data file hosted on a site's original server.
SSL certificates make SSL/TLS encoding possible, & they contain the site's public key & the site's identity, along with related data.
Devices struggling to communicate with the origin server will refer this file to obtain the public key and confirm the server's identity. The private key is kept secret and protected.
SSL, also known as TLS, is a protocol that encodes the internet traffic & verifies server identity. Any site with an HTTPS web address will use SSL/TLS.
SSL certificates include:
The domain name that the certificate was issued for
Which person, association, or device it was issued to
The authority that issued it
The certificate consultant's digital signature
Associated subdomains
Issue date of the certificate
The expiry date of the certificate
The public key
The public and private keys used for SSL are essentially long strings of characters used for encoding and decoding data. Data encoded with the public key can only be decoded with the private key & vice versa.
A site needs an SSL certificate to keep user data secure, verify ownership of the site, prevent attackers from creating a fake version of the site, and also gain user trust.
Encoding: SSL/TLS encoding is possible because of the public-private key pairing that SSL certificates facilitate. Customers (such as web browsers) get the public key necessary to open a TLS connection from a server's SSL certificate.
Verification: SSL certificates verify that a client is talking to the correct server that owns the domain. This helps prevent domain spoofing and other kinds of attacks.
HTTPS: Most crucially for all businesses, an SSL certificate is necessary for an HTTPS web address. HTTPS is the secure form of HTTP, & HTTPS sites are sites that have their traffic encoded by SSL/TLS.
In addition to securing user data in transit, HTTPS makes sites more trustworthy from a user's perspective. Many users won't notice the difference between an HTTP:// and an https:// web address, but maximum browsers have started tagging HTTP sites as "not safe" in more noticeable ways, struggling to provide an incentive for switching to HTTPS and increasing security.
UI and UX seem to be similar but are actually different things. UX design stands for User Experienced design and UI stands for User Interface Design.
Both UI and UX are associated with product design but have various different roles.
Simply if we talk about this, UI is about how things look like and UX how it works.
Some of the main difference between UI and UX are:
The greatest significant variance among UI & UX designers are, they use prototyping in a different way.
Most UI designer thinks that a prototype must be a hi-fi model, while UX designer believes that fidelity is an afterthought, they believe in logic.
Simply it means, if you have a meeting with your customers, show them the design crafted by the UI designer and if you have a meeting with the programmers show them the prototype made by UX designer.
Because UI designer focuses on the front end while the UX designer works on the back end.
UI designers can design the prototype with all the colors but UX designers most of the time use only 3 colors (Gray, Black, & White) in prototype design.
Its differences can be usually seen in designing and using icons.
Let's say you have to create a bottom navigation bar, the UI designers work hard to make it as realistic as possible and also works on buttons color before and after clicking. But UX designer's work is to insert those buttons in the correct place and leave a note, gray after clicking.
As there are many differences between UX and UI designers, they use different tools.
For UI designers designing the images is the main importance. So the tools such as Flinto and Principle which are confined to sketch has a benefit.
UX designer favors wireframe to make it's designing more efficient as it saves time also. They can also use prototyping tools like Mockplus.
Website management involves several dissimilar services that are united so we don't have to fear about running our website. Website Management can be shattered down into 3 main types: Security, content management, & website support.
Website Security
Website security is one of the main significant mechanisms of all good website management services. All sites are below continuous attack by hackers & cybercriminals. The vast mainstream of these attacks is computerized & are considered to use our site as a stage to infect our guests' computers or phish for info. Making sure our site is safe & that the construction on which it is built is up-to-date is a dynamic factor of any management service. It contains both inactive management like setting up good firewalls & belongings to block potential hackers, & active management which contains things like malware scans & updating our website architecture.
Content Management
This is another main constituent of website management service. A site must be a still object which never gets modernized or upgraded. The only most significant thing we can do is make our site effective & frequently add content. Adding content to a site is not as simple as pasting some text & clicking publish. Content management contains things like posting blog posts, adding photographs, setting website pages, etc.
For instance, if we run a restaurant, we need to keep our menu up to date & add any seasonal menus or specials to the site. Chances that we don't need to be hurried to do these things & it is calmer to outsource this to an external business somewhere all we have to do is guide them an e-mail & they will do it for you.
A significant factor in good content management is enhancing the content for the web. Correctly arranging content for the web is an art & a science, & it needs an understanding of both HTML but SEO as well. This is also true for posting images, that should be improved both with tags but crushed in size so they keep our site fast.
Website Support
The rest of the actions are into general website support. This is going to include an extensive variety of things. For instance, if we need to twist the arrangement of the website or change the navigation menu it should be part of our website management service.
User experience (UX) refers to all interface which a user consumes a product or service. UX design reflects each & every component that shapes this involvement, how it makes all the user impression, & how relaxed it is for the user to achieve their wanted tasks. This might be everything since how a physical product feels in your hand, to how straightforward the register procedure is when purchasing anything online. The main goal line of UX design is to produce calm, effective, applicable, & all-round enjoyable experiences for the user.
UX designers syndicate market research, product growth, approach, & design to produce unified user experiences for products, services, & procedures. They build a connection to the client, serving the company to better appreciate & accomplish their requirements & prospects.
UX design is non impartial about the end-user; it similarly carries massive charge to the professional which is providing the product or service. Experience approach is all about developing a complete business approach, integrating both the client's requirements & individuals of the company.
UX design is all about classifying a problematic & designing the resolution. This needs wide research & feedback from current or potential clients. Throughout the research point, UX designers will launch reviews, conduct meetings, & serviceability testing, generate user personas to recognize the end user's requirements & aims. They collect both qualitative & quantitative data & use this to make respectable design choices.
UX designers trust on dissimilar apparatuses as they go around their effort. At the explore & stimulation point, they will use review & polling tools as well as video conversation software to conference users & collect as much data as possible. There are also detailed programs for wireframing, prototyping, & serviceability testing, with Balsamiq, InVision & UsabilityHub which is among the greatest popular in the business. In addition to design-specific programs, designers similarly use statement & project administration apparatuses to keep path of their effort at all periods.
User interface (UI) design is the procedure of making interfaces in software or any computerized campaigns with an effort on expressions or style. Designers goal to generate designs that users will find calm to use & enjoyable. UI design classically refers to the Graphical User Interfaces but similarly contains others, such as voice-controlled ones.
UI design is the access points where users interrelate with the designs. Graphical user interfaces (GUIs) are design controller panels & aspects; voice-controlled interfaces include an oral-auditory interface, although gesture-based interfaces witness users appealing with the 3D design spaces through bodily motions. UI design is a skill that includes building a significant portion of the user experience; users are swift to judge the designs on serviceability & amiability. Designers effort on building interfaces users will find extremely serviceable & effective. Therefore, a detailed sympathetic of the context's users will find themselves in when the creation of those decisions is critical. You must generate the impression that users aren't interrelating with a device so much as they are trying to accomplish goals straight & as naturally as possible. This line with the imperceptible nature of software, instead of placing icons on the screen, you must aim to make the interface more efficiently imperceptible, offering users portals through that they can interrelate straight with the certainty of their tasks. Focus on satisfying this "magic" by allowing the users to find their way about the interface instinctively & the fewer they must use controls, the extra they will submerge themselves. This dynamic applies to an additional dimension of the UI design: Your design must have as various pleasurable structures as are appropriate.
Got a project?
Let's talk.
Whether it's a branding project, a digital marketing scope or a web development requirement, feel free to get in touch with us. As a leading branding agency, We would love to work with you and solve your challenges.