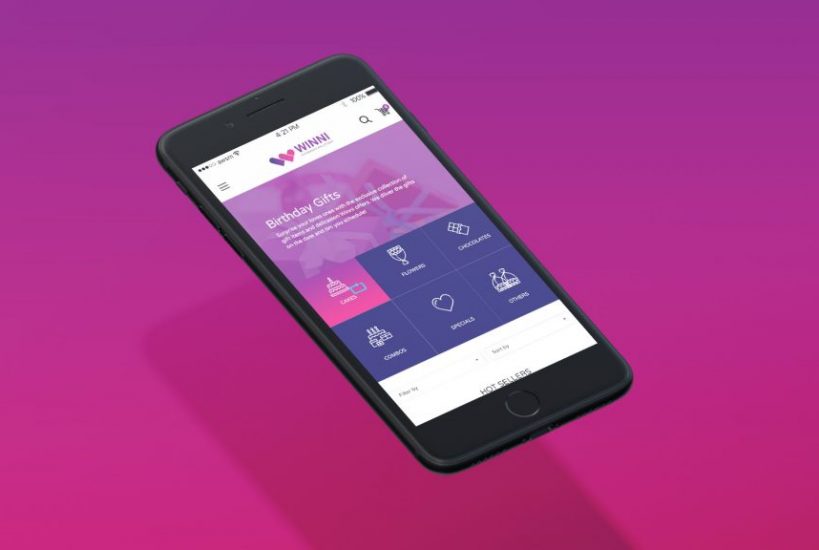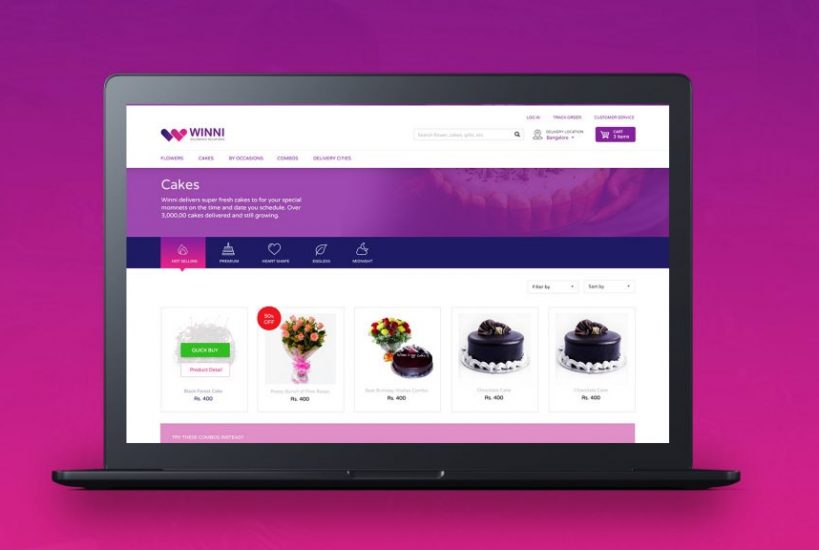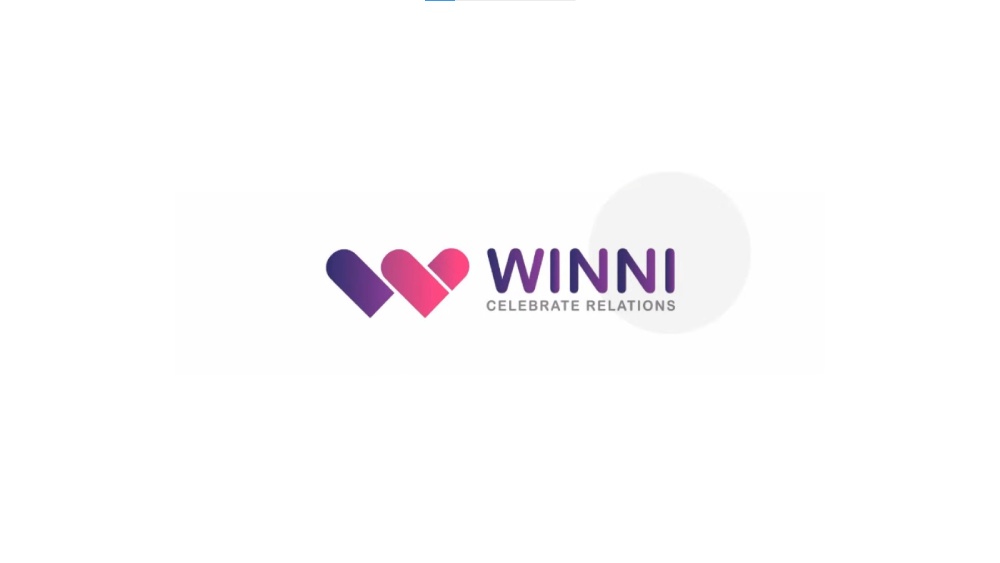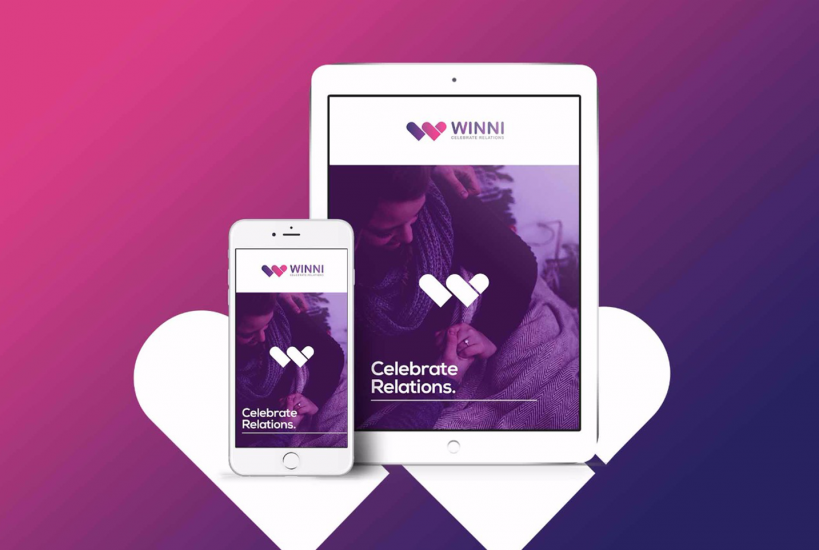 Connecting true emotions to the gesture of gifting
Logo & Branding For Winni
Logo, Identity design, Webdesign
Challenge
Though they were having a website and logo, they felt it needed retouching, so they turned to us. They challenged us to create their brand identity design in a way that caters to their philosophy and to take them to the next level. They were doing well, but they wanted to transform themselves from good competitors to the market giants. For this, they needed their business to be spread across masses and have a logo that acts as its cornerstone. They wanted meticulous rebranding that could influence customers' perception and make them believe that the brand caters to their needs.
Insights 
Nowadays, individuals are so much engrossed in the monotony of life that they hardly get time to showcase their love and care to their dear ones. Some of us don't even have the time to pay a visit to the gift gallery and buy a gift. Birthdays, anniversaries and special occasions that are meant to be celebrated together are often missed. This has created a gap between us and our connections.
Winni came to the market to bridge this gap. It is an online gifting platform that offers the opportunity of celebrating a relation. It believes that a gift can convey thousands of words and feelings that were unexpressed. Even if you cannot be with your loved ones, you can at least make them feel your presence through your gift. Using the portal, you can order customized cakes, collectibles, chocolates, flowers, candles, handicrafts, photo frames, greeting cards, soft toys, bouquet, and soft toys. It delivers all across the country.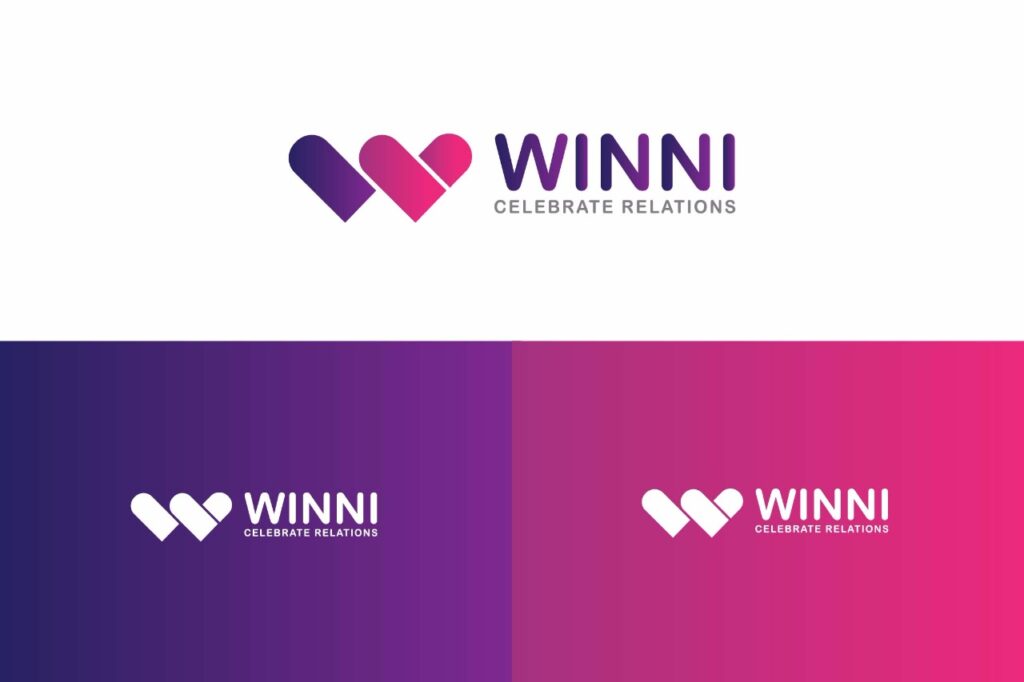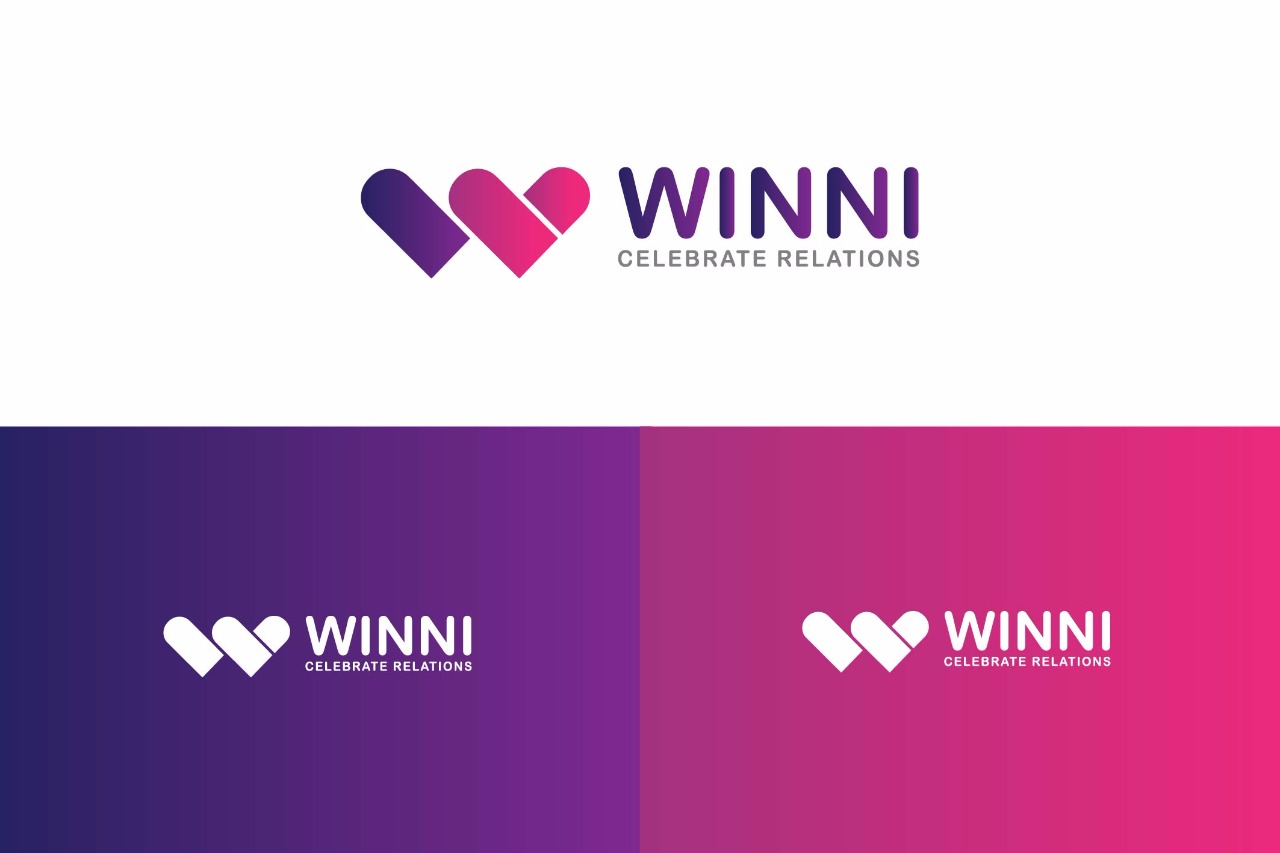 Our approach
Winni is all about spreading love and strengthening the relationship. We wanted to develop a logo that exemplifies their philosophy and makes their customer believe in them. So, we worked with their team and made a strategy aligning with brand's motto and their audiences' needs. We even incorporated our own quirky ideas. We believe that there is no point of giving a gift if you don't care/love the other person. So the logo was designed based on the theme of 'love and care'. Furthermore, we even had the task of enhancing their website and re-designing their stationery and packaging items.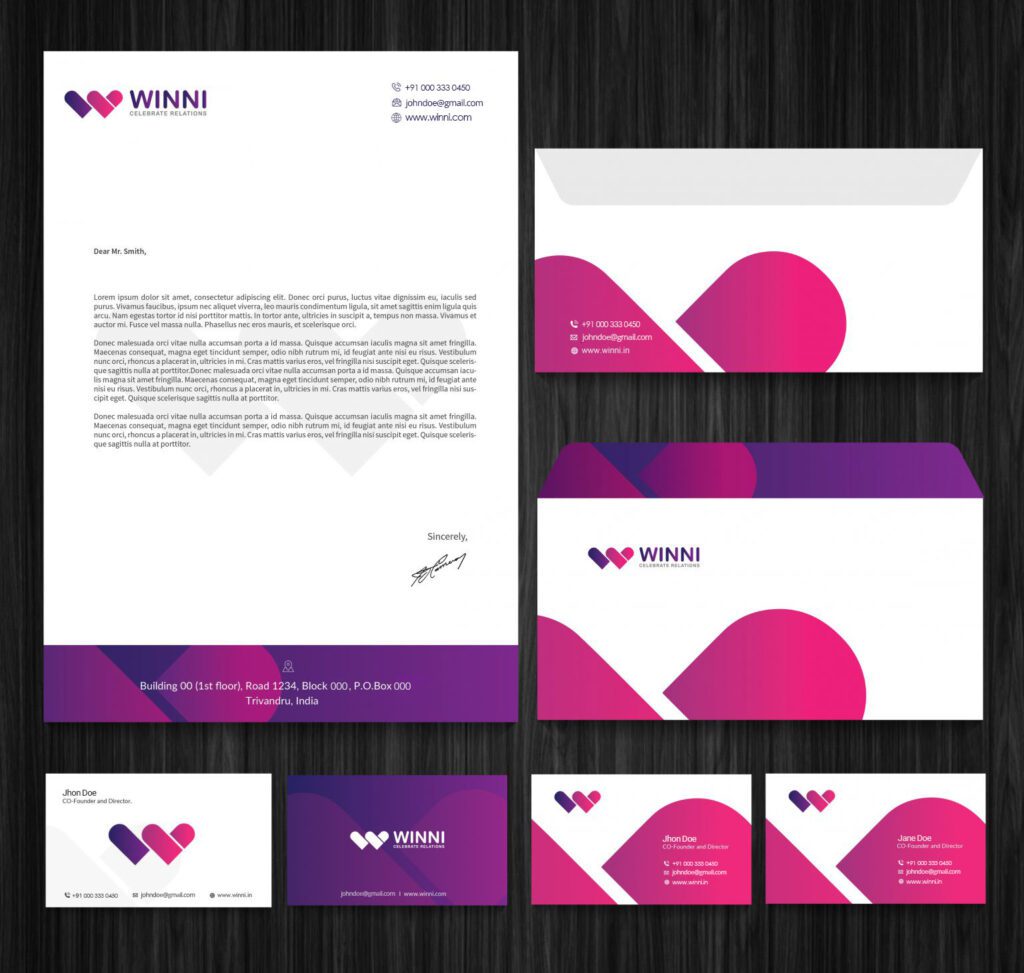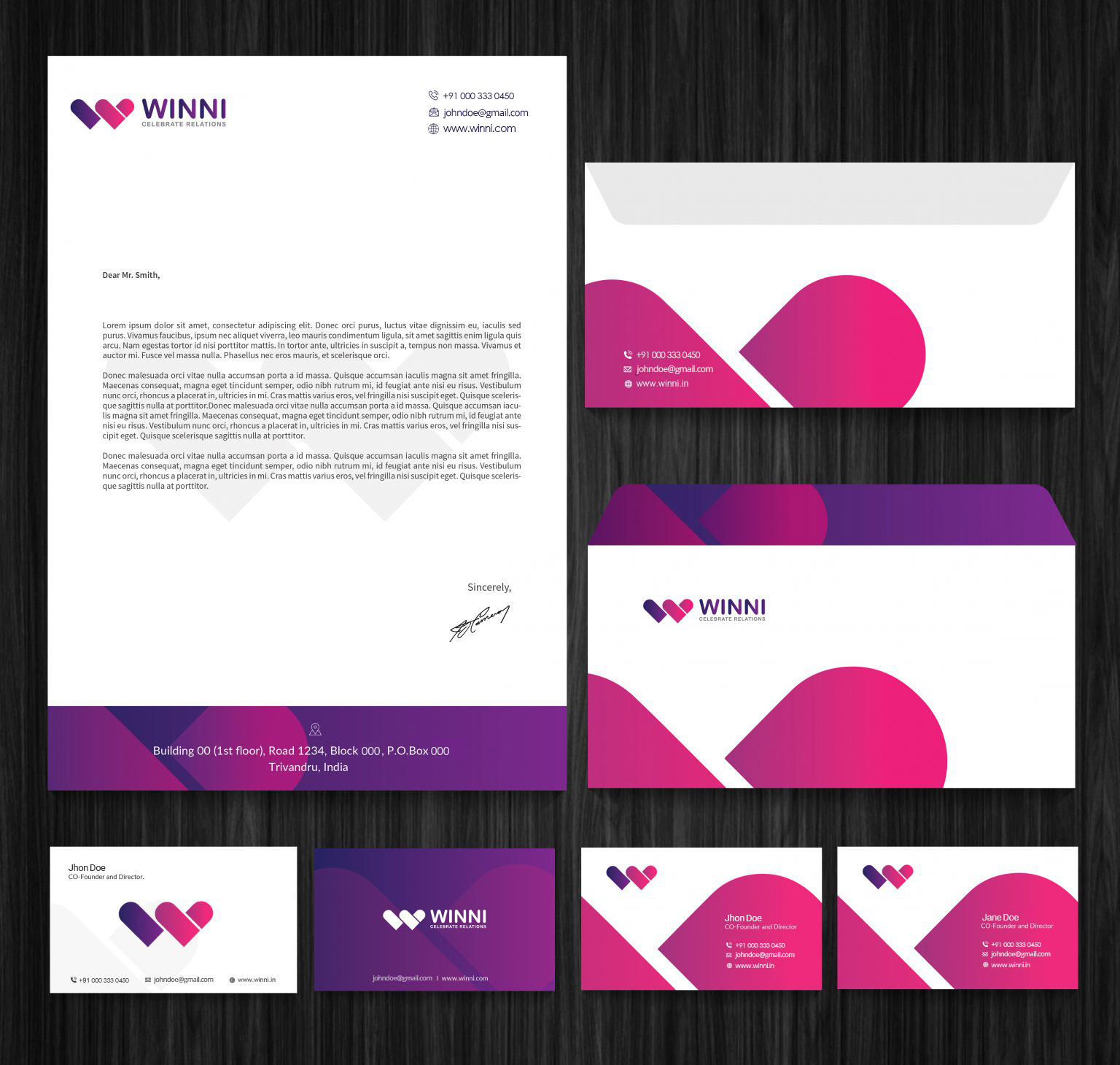 Solutions
For us, gifting is all about showing your love and care. With this belief, we meticulously designed the logo of Winni which is an amalgamation of a heart (that stands for love and care) and W(stands for Winni). Our team also worked towards providing a better website user interface that looked more professional while the navigation and ordering process was made seamless for the customers.
Apart from this, our rebranding task included stationery and packaging items. We created the business cards that are an ideal match to their ideology and represents their company in the best possible way. Just as a book is judged by its cover, so are the gifts judged by their wrapper. So, packaging plays an essential role. When someone receives a gift, the first thing that catches the attention is the packaging and if that is done beautifully, then half of the battle is won. With this in mind, we re-designed the cake boxes, giving them a tinge of affection. We made sure that not just the deliverables, but even the outer cover epitomizes the love and care that the customers want to spread to their loved ones.
Let's collaborate
Got a project?
Whether it's a branding project, a digital marketing scope or a web development requirement, feel free to get in touch with us. As a leading branding agency, We would love to work with you and solve your challenges.
Let's collaborate
Got a project?
We're a team of creatives who are excited about unique ideas and help fin-tech companies to create amazing identity by crafting top-notch UI/UX.