Transforming Businesses with Creative Thinking and Insightful Strategy.
We Drive Meaningful Results for Our Customers and Shape the Future of Their Brands Across Geographies.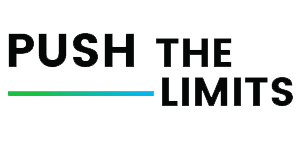 Welcome to Fresh Mind Ideas – A 360° Creative Branding Agency, Web Design Studio & Digital Marketing Company in Karnataka (Diamond District in Bangalore) + Kerala (Technopark in Trivandrum & Kalamassery in Kochi) India. We serve clients spread across the globe.
We are a team of enthusiastic, results-oriented, digitally inspired & fresh 'out of the box' geeks rooted in India. With an end-to-end Brand design experience, we are also ninjas in designing & developing websites that your product/service needs, creating an identity & hence matching solutions that are focused on your goals & objectives.
Fresh Mind Ideas has a handpicked team of talented, resourceful, and unconventional thinkers and doers. Together, they make an agency for brands that wish to change the course, take on what's new and challenge the norms. We have a skillful group of brand strategists, digital marketers, SEO analysts, designers, developers, and content creators to make brands future-ready. There's just one condition though. You've got to be as radical as we are, and we'd make a great team.
Fresh Mind Ideas was conceived by Ajay S Nair in the year 2012. However, Ajay's journey of creating brand identities kicked off back when he was a young student in Kerala.
Exploring, experimenting and learning along the way, Ajay worked with multiple MNCs, supporting their marketing goals in countries like the US, UAE, Canada, Germany and India; and in just a few years, he built a team spread over two offices, in Bangalore and Trivandrum.
Under his leadership, Fresh Mind Ideas has collaborated with many companies, both big and small, established firms as well as start-ups, helping them identify their purpose, positioning and messaging, with nifty brand strategy capabilities.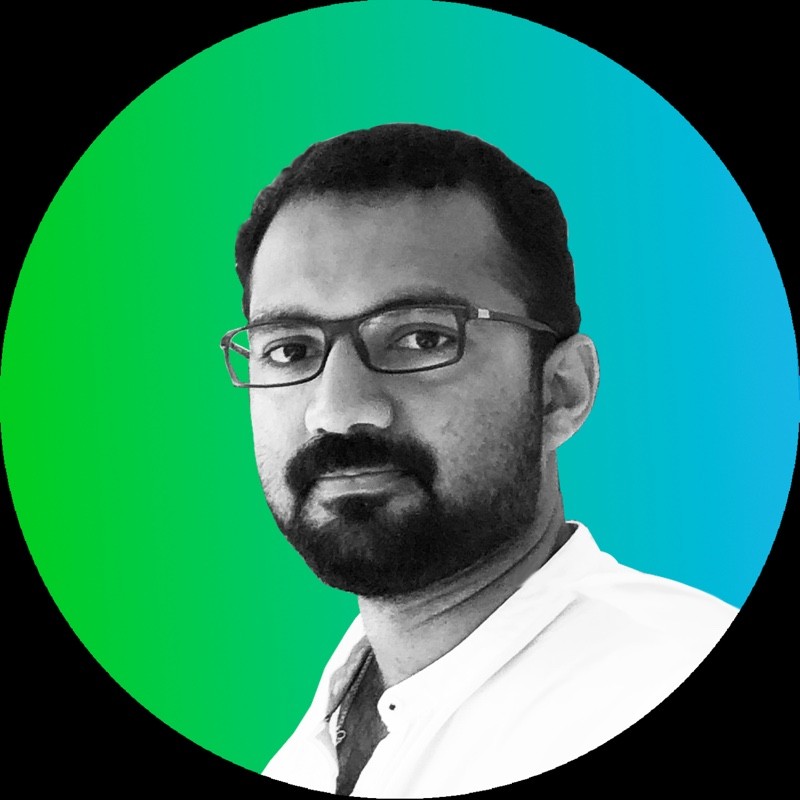 Ajay S Nair,
Founder & CEO,
Fresh Mind Ideas
FMI Edge
Why Clients Choose Fresh Mind Ideas ?
We work as an extended arm of the client's business.
Teamwork takes a whole new meaning at Fresh Mind Ideas. We become your extended arm – the one that grabs the coffee, when the other two are busy putting ideas together. We power ourselves up so you can focus on the important aspects of your role – making a great product or service.
Our turnaround time and quality of work are unrivaled.
The best of creativity and strategy don't count unless they happen in time. We combine our sharp time management skills with our digital strategies and creative designs to ensure it all comes around to the benefit of our clients.
One-stop solution for building, managing and developing brands.
Your job is to make what works and our job is to tell the world about what you made and how great you made it. You do the hard work, while we do the harder work of putting your message out there. Get the drift?
Ethics and honesty are our second names
We like to be transparent in our interactions with clients. If there's a problem, we like to discuss it and get it out of the way. If there's an achievement, we love to get together with you and celebrate. We like to keep it straightforward and crystal clear. It totally works!
Our commitment goes beyond the contract.
A brand is a baby; it needs your 100%. Sometimes (okay, let's be honest, most of the time), there's a lot more work than what is put to words in a contract. We believe in going the extra mile, and then some more, for our clients. You will see that when you collaborate with us.
We power through difficult times.
It's not always smooth sailing. So, when challenging times come along (a pandemic, for instance), we get up our courage and work harder. There's no question of laying down our 'weapons'. Tough days call for more diligence and a positive outlook, and we have those in abundance.
Yes, Fresh Mind Ideas is an award-winning agency. We won awards and recognitions by assisting our clients in achieving their goals. As one of India's leading digital agencies, we are humbled by each award.
NOT JUST AN AGENCY
Brilliant minds at work love playing with fresh ideas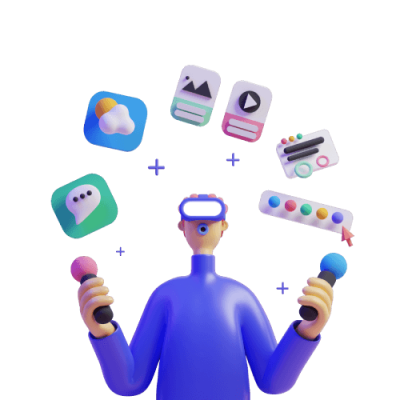 Successfully completed over 200 projects, worked with startups, scale-ups and Govt. organizations.
We have been in the industry for over 8 years and from 2018 we have registered as a Private Limited company in India.
Testimonials
What our clients
say about us.
"On the 10th year of Unity, we have decided to Re-brand our company and we decided to associate with Fresh Mind Ideas. They have been good with us and partnering with them was a great experience. It helped us to give a fresh look to our brand."
"I came to know Freshmindideas through one of my friend. they had designed my company logo. we are so much happy with the ideas and output given by ajay. Such a dedicated person,.... "Quietly listen to what we needed and gives us more than what we expect" thanks to the entire team for making us BRANDED."
"We approached FreshMindIdeas because we needed a logo, branding and CMS website for our UAE based electrical and lighting company, Valight Electric . FMI have developed a number of innovative features that made our website highly interactive and interesting, responsive and modern. They worked very closely with us to create a logo that delivers what we requires and nothing was too trouble. FMI did an amazing job and we wholeheartedly recommend them to all for logo, web designing , branding and advertising… Very cool people to associate with."
"Working with FreshMindIdeas was not only seamless but it far exceeded our expectations and we are extremely thankful to them for designing an outstanding logo and branding which helps us to achieve the stepping stone to success...The simple unpretentious project fulfills our requirements and through this we could built our own identity among the cosmetic world."
Coming together is a beginning
Blog
Stay up to date
with our news.
Got a project?
Let's talk.
Whether it's a branding project, a digital marketing scope or a web development requirement, feel free to get in touch with us. As a leading branding agency, We would love to work with you and solve your challenges.