Making Online Education Easier: Revamping Tutorcomp's Website for Lead Generation and User Experience
Tutorcomp, a renowned online education provider, approached us to revamp their website with the primary goals of increasing lead generation and improving user navigation. They also sought to enhance their brand image through a modern and user-friendly website design.
Branding, Web Design & Development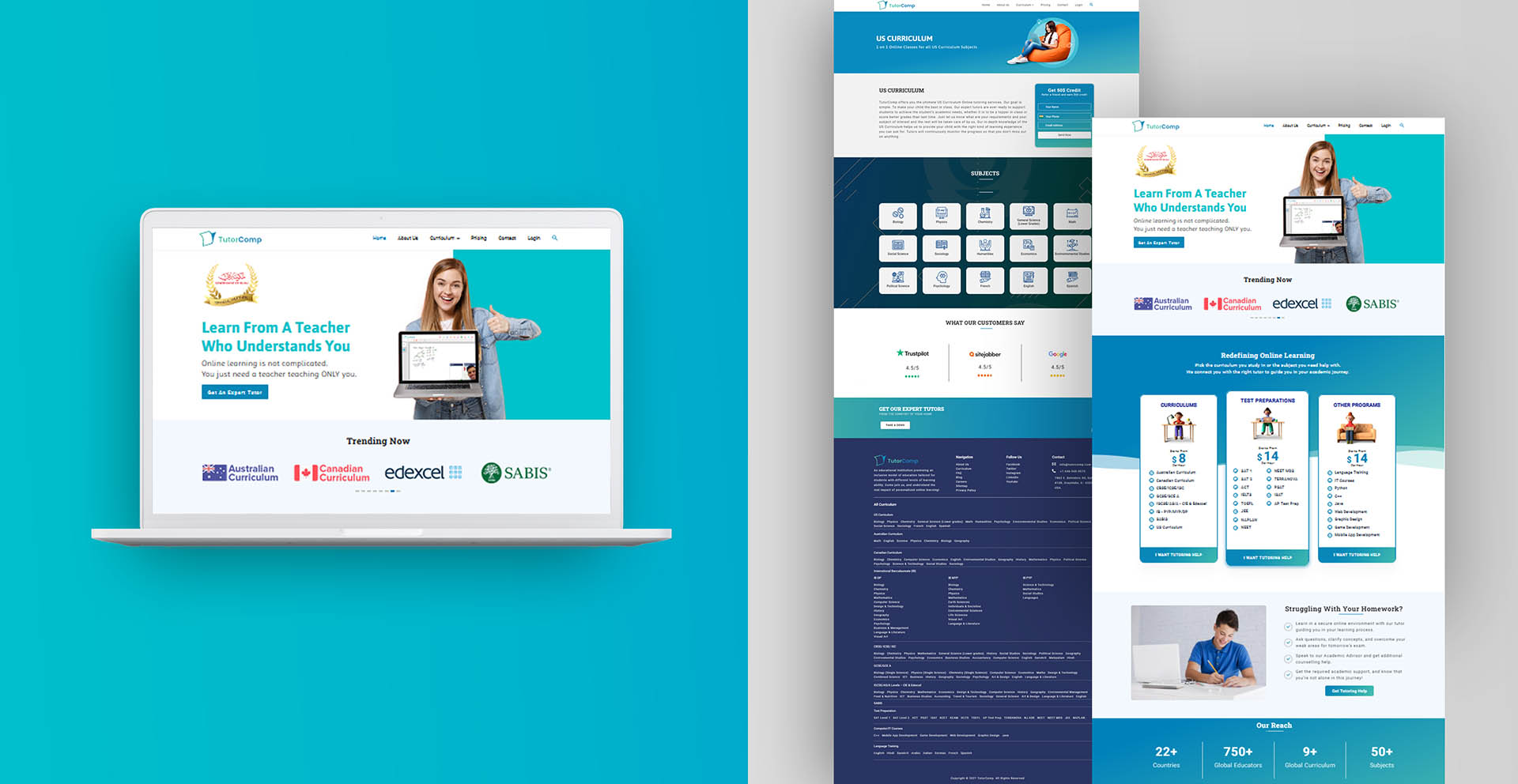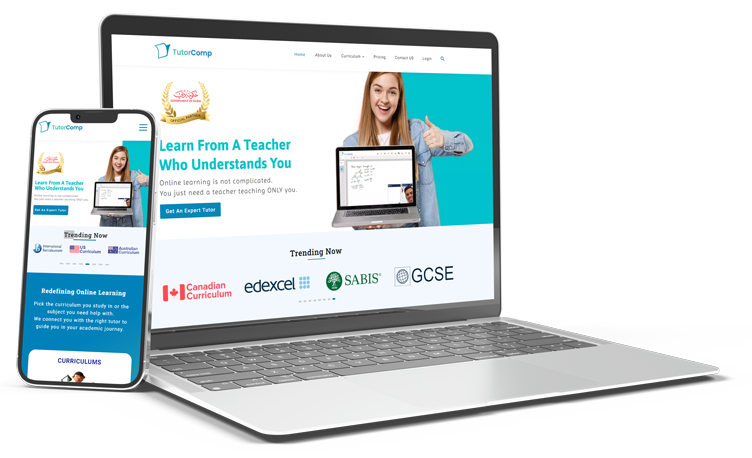 The main challenges faced during the website redesign for Tutorcomp included enhancing lead generation and increasing the touchpoints for lead collection. Additionally, improving SEO friendliness was crucial to boosting organic visibility. With over 200 landing pages for various courses, organizing and presenting them without confusion was a significant challenge.
Effectively showcasing testimonials in different formats, including audio, video, and text, required careful arrangement. Highlighting Tutorcomp's accreditation as a government of Dubai-approved tutoring service was essential for building trust. Lastly, enhancing the user experience through seamless navigation and search functionality was a priority to ensure a smooth browsing experience for students.

Our web development team carefully examined the challenges faced by Tutorcomp and developed innovative solutions to create a user-friendly and easy-to-navigate website. We focused on addressing each problem with expertise, ensuring a seamless browsing experience for Tutorcomp's students. We came up with the following solutions:
1. Lead Generation:
We strategically placed "Get an Expert Tutor" and "I want tutoring help" buttons at key locations across the website to maximize lead generation. These buttons were accessible on any page, including individual course pages. This ensured that users could easily access the lead form whenever they sought tutoring help or explored specific courses.
2. Curriculum and Courses:
To address the challenge of organizing numerous curriculum and courses, we proposed a subject-wise arrangement. We arranged over 200 landing pages, enabling users to easily navigate and access specific courses without confusion. Each course page included a lead form, allowing users to express their interest and provide their details conveniently.
3. Pricing Section:
To provide quick and easy access to pricing information, we incorporated a dedicated pricing section on the homepage. The layout was optimized to guide users to the pricing section, leading them to a seamless checkout experience.
4. Testimonial Integration:
We effectively showcased various types of testimonials, including audio recordings, text content, and video testimonials. By carefully arranging these testimonials, we added credibility and enhanced the user's trust in Tutorcomp's services.
5. Accreditation and Reviews:
To emphasize Tutorcomp's accreditation as a government-approved tutoring service, we prominently displayed the government of Dubai-approved logo throughout the website. The color gradient of the Tutorcomp logo was utilized as a design element, creating a cohesive and visually appealing experience. Additionally, we integrated customer reviews from Google, Sitejabber, and Trustpilot, showcasing their stellar reputation and positive ratings.
6. User-Friendly Design:
We implemented a search functionality to enable users to find courses and other relevant details easily. The website's navigation was optimized for seamless browsing, ensuring a smooth user experience.
7. Customized Templates:
We designed customized templates for Tutorcomp, providing a visually appealing and clutter-free banner section. In the footer, we listed all subjects and curriculums for easy reference.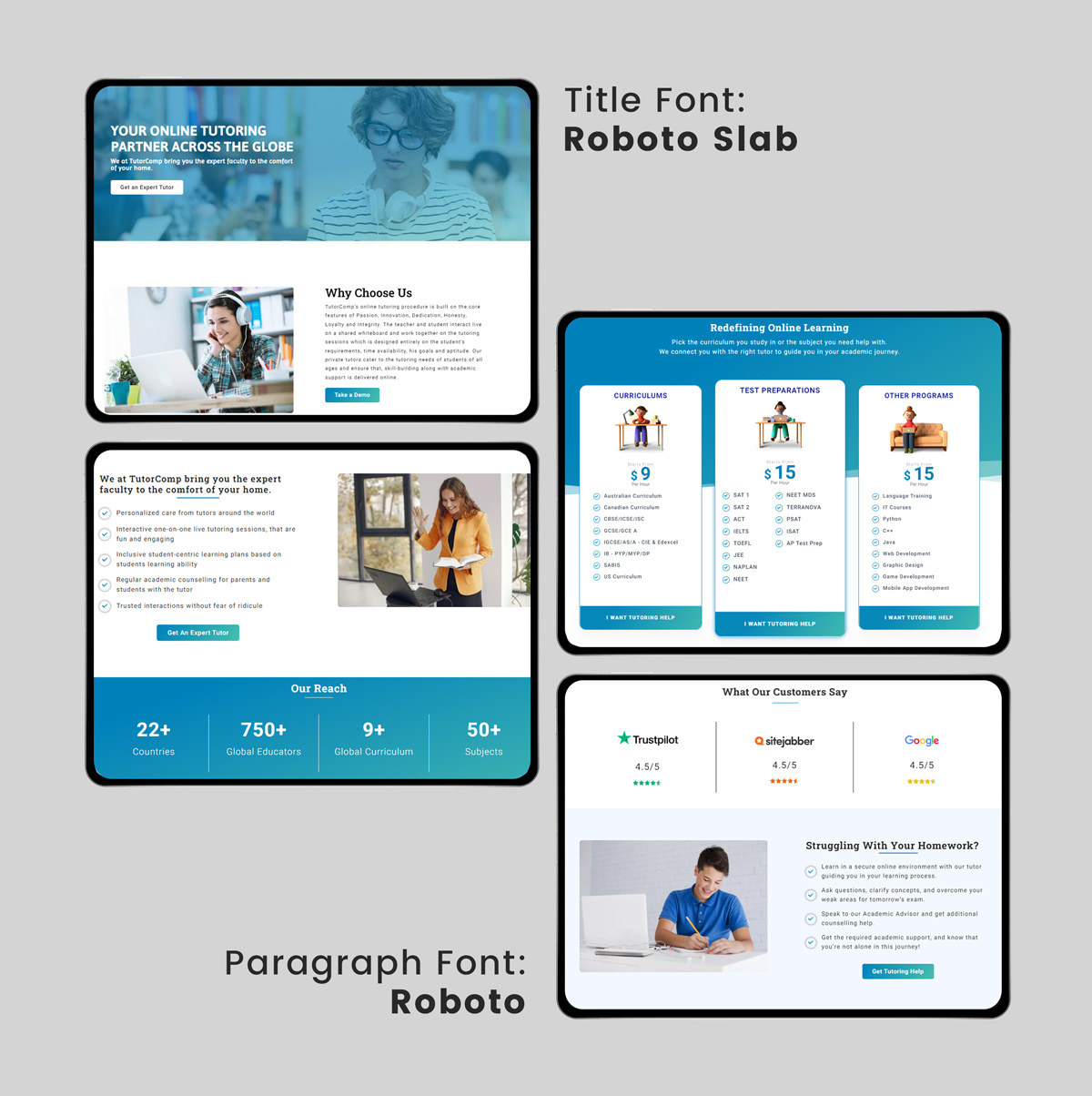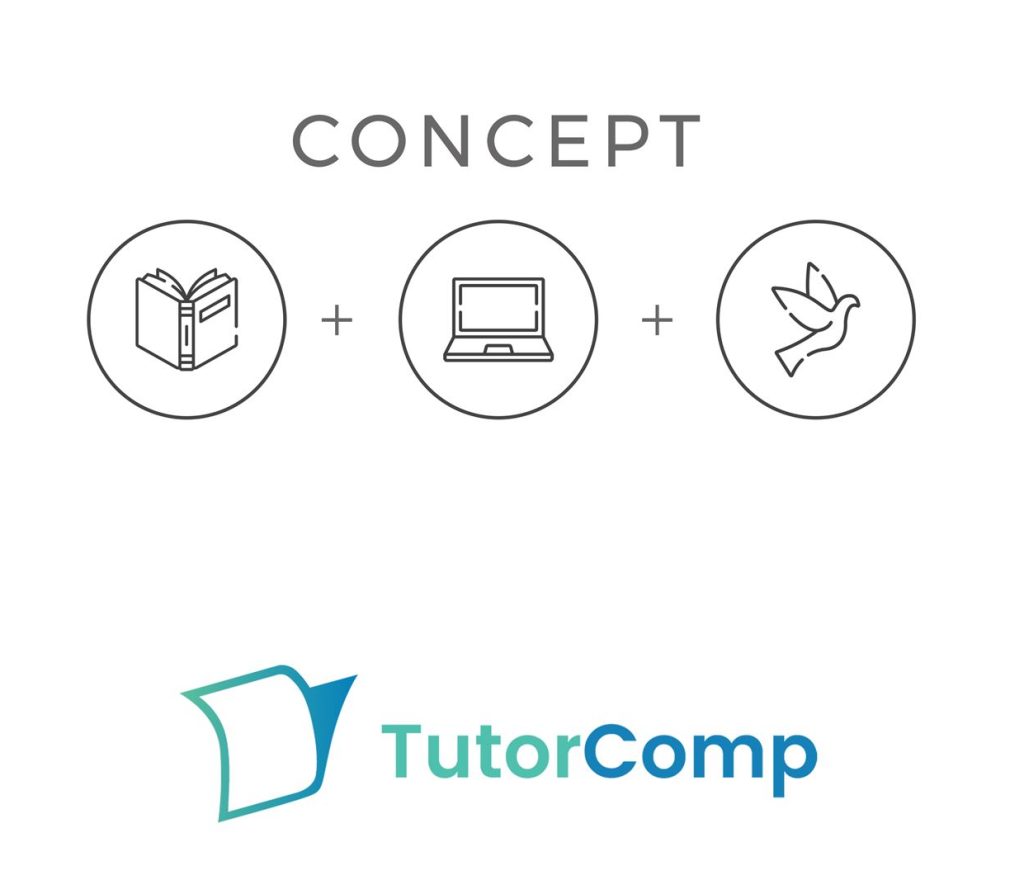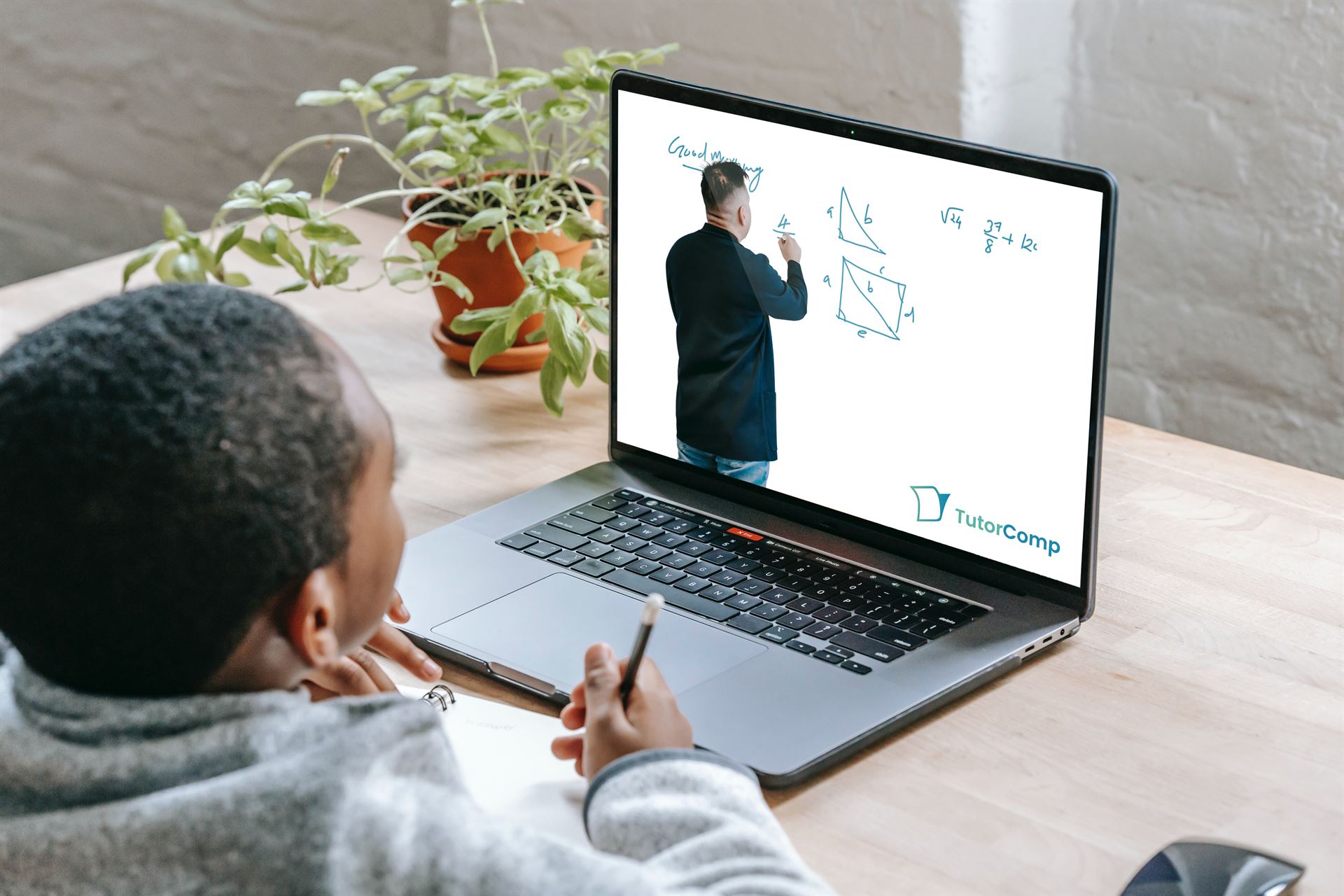 In conclusion, we successfully redesigned Tutorcomp's website to meet its goals of generating more leads and improving the user experience. Our enhancements included implementing strategic lead collection points, organizing the curriculum in a user-friendly way, and presenting testimonials effectively. We also highlighted Tutorcomp's accreditation and incorporated their logo's color gradient for a cohesive visual identity.
The client expressed satisfaction with the outcomes, as the redesigned website generated more leads and provided an improved user experience. They appreciated the seamless integration of lead collection, the organized presentation of the curriculum, and the inclusion of accreditation and customer reviews. Overall, our website redesign project successfully achieved Tutorcomp's objectives and exceeded their expectations.
Let's collaborate
Got a project?
We collaborate with forward-thinking entrepreneurs & build awesome stuffs together.