The healthcare industry is continually chasing the next technological advance. Whether it is a new and improved treatment, an innovative facility, or the expansion of physician specialties, the best healthcare digital marketing agency in Kerala helps expand the healthcare business.
Healthcare organizations constantly work to provide a higher level of care to patients.
Unlike any other industry, healthcare serves a broad audience, and today's consumers are increasingly dependent on apps and websites. Patients rely on websites at an ever-increasing rate to make healthcare digital marketing companies improve their healthcare business.
It is why it is essential to stay on top of digital marketing in healthcare Kerala and keep your organization at the forefront of change, even online. Use these six keys to achieve a robust Healthcare digital marketing strategy that will reach patients and generate leads in today's patient-centric market.
Our Health digital marketing strategy includes –
Easy to navigate website.
Informative blog
Resource emails
Videos that educate and inspire
Strong SEO attributes
Social media strategy
Hiring an expert
1.An easy-to-navigate website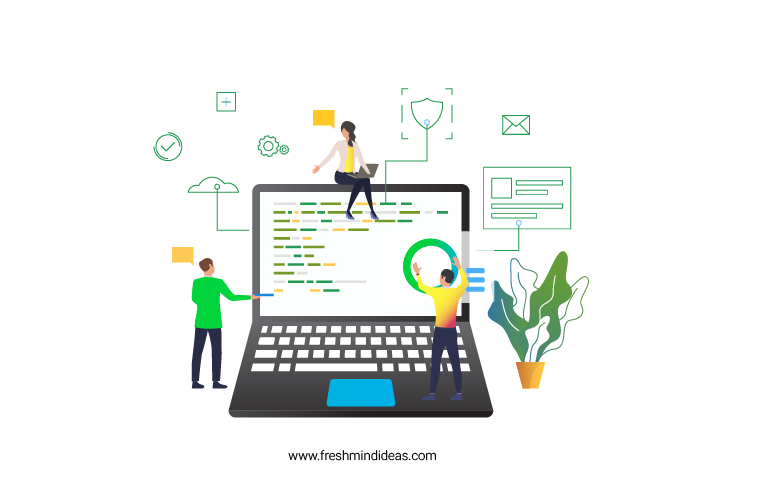 Your website serves as the welcome mat for your business. It is usually the first impression your company will make and plays a significant role in the patient's decision to choose your facility or go elsewhere. Chances are if someone is on your website, they are looking for answers for themselves or their loved one and want to find what they are looking for quickly to act.
More than ever, patients are looking for health information online, so make sure your website is patient-centered and user-friendly.
2. An informative blog
Your blog goes hand in hand with a robust and easy-to-use website. With 1 percent of all Google searches related to medical symptoms and 3.5 billion Google searches, 35 million medical searches online every day. Take advantage of all those searches with rich blog content that provides information on health conditions, answers to questions, quick tips, and advice that you can get without going to the doctor. Be sure to plan your editorial calendar for health months or other timely topics relevant to your organization.
And do not forget, people are comfortable reading about other patients who have undergone a treatment, condition, or surgery they are facing, so this can help increase your blog readership. While you can feature testimonials in various places on your website, your blog is a great place to read another patient's success in depth. Rather than short clips, blogs tend to feature in-depth patient stories on their journey from diagnosis to recovery.
3. Resource emails
Patients are indeed looking for information, but email is one way forward. What if the information was in their inbox before they had to search for it? By sending an email newsletter at least once a month, you will continue to educate patients by providing new content that they can apply to their health.
The key is to provide your email database with various information to capture your audience's interest better. Use email targeting and personalization based on recipient interests and needs to receive information relevant to them. Submit a video, current blog post, or provide industry news to provide readers with information on various topics. Make sure you plan them, so they are timely according to what is happening in your organization or the digital marketing for the healthcare industry.
The e-newsletter can help parents of young children with problems faced by preschool-age children returning to school. Parents who have signed up are dealing with many of these situations just before school starts, and this email will be a timely response to their concerns.
4. Videos that educate and inspire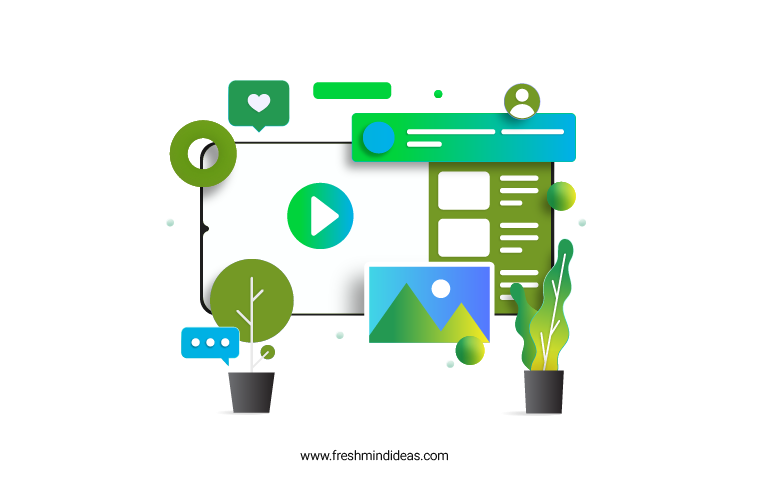 Audiences are increasingly leaning towards visual content. According to experts, a third of online activity is spent watching videos. Suppose you can get your doctors to use the camera to talk about their area of ​​expertise. In that case, you will inevitably increase your credibility and attract an audience looking for your doctors' expertise.
The video series can feature physicians passionately speaking about their areas of expertise and describing their views on patient care. Seeing a doctor in a video explaining a condition or procedure can make patients more comfortable with what they are experiencing, especially if they see that doctor for treatment. Video can make patients feel as if they have already met the doctor and increase their comfort level by visiting their facial expressions, manners, and even hearing their voice.
Like the blog, another appropriate place for testimonials is in its video resources. The only thing better than reading about another patient's experience is watching it in action via video and listening to the doctor, patient, and family members describe the experience from beginning to end. A video is a powerful tool; the lighting, music, and story structure work together to generate excitement by telling the story in a way that a blog post cannot.
5. Strong SEO attributes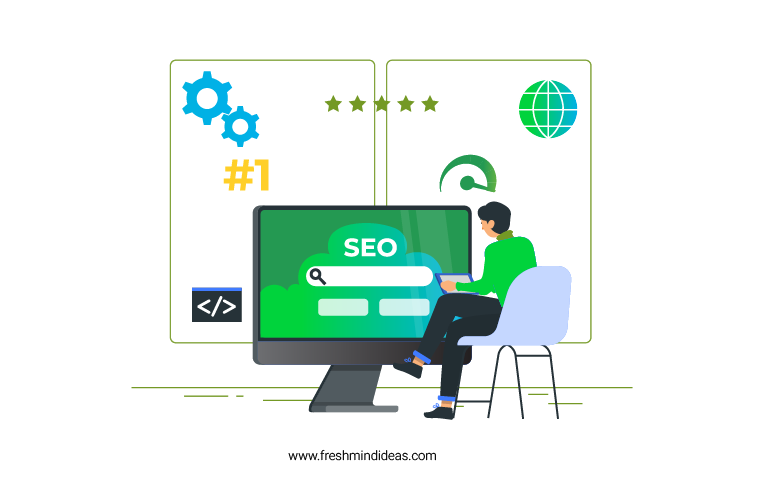 You may have the most attractive and informative website, blog posts, emails, and videos, but what good are they if they can't be found? Through the search engine optimization (SEO) process, you can increase the quality and quantity of organic traffic by targeting your content with specific keywords that your patients would use in their searches.
If you are a hospital with multiple lines of service, you will want to do keyword research using a tool like SEMrush or the HubSpot keyword tool to determine the best-ranking keywords to use on each page. You will want to find out what keywords are driving traffic to your website, as well as your competitors. Digital provides top digital marketing for healthcare company to help you create digital solutions for your healthcare, life sciences, and research disciplines.
When you search SEMrush for Healthcare, you will see your top keywords, your search volume, keyword difficulty score, and cost per click (CPC).
Using these results, choose a keyword with a lower difficulty score (so it is difficult to rank for) with high search volume. Build your content based on this keyword and place it in your copy. To optimize a page around a particular line of service, you need to include it in the page title, H1, Meta description, URL, image alt tags, and within the page body copy. You can make content around that exact keyword and related subtopics and link back to the page.
Keywords are essential, but they should sound natural in the rest of your copy. Avoid overuse of the keyword phrase on the page; Google will penalize you for "keyword stuffing" if your term appears too many times. As long as you want the words within the copy, quality content is still king.
6. Social media strategy for health
If your healthcare digital marketing agency organization is not on social media, you miss an excellent opportunity to connect with your audience. Social media is a perfect promotional tool when used correctly.
According to the experts, sixty percent of social media users are more likely to trust social media posts and activity by physicians of any other group. So, plan your posts wisely – make sure they are written in advance and offer various content on your page.
The hospital shares videos, blog posts highlighting its staff caring for patients, upcoming events, and dozens of positive patient reviews. The one question that must arise is digital marketing a promising career in 2021? For adopting digital marketing. A great feature is the "Book Now" button that takes patients to the hospital doctor page to locate a doctor based on their needs quickly.
7. Hire an expert!
As I said before, basic SEO is pretty much common sense. However, it is good to hire an SEO expert to make sure your site is optimized if you can afford it. Your SEO consultant or agency can audit your location to see how it works for your most important keywords. They provide you with a priority list of action items to help you take your site to the next level.
Here is the good news: you do not have to be an SEO wizard to ensure that your website is well-ranked for organic search engine traffic. Use common sense and the seven simple tips above. Are there any additional tips for incorporating SEO into your website?
I would love to find out regarding them in the comments section beneath!
In conclusion and tying it all together for digital marketing in healthcare.
Strong best digital marketing in healthcare Kerala strategy is most effective when managed in a streamlined way, where each component is in sync with each other rather than in silos. In addition to meeting regularly with your team on your marketing strategy to discuss changes or updates, connect these elements through a content management platform. It allows you to track the performance of your efforts together and identify areas for improvement. Many healthcare organizations are already managing their digital marketing agency for healthcare efforts on HubSpot or other similar platforms. Doing so helps them review past actions and makes it easier to plan their future strategies.
Do you need help with your Branding / Marketing / Web Development ? Get in touch