"No Matter How Successful You Are, Change Is Always Good."
It was time to change—because, cliched but true, change is inevitable; change is constant. At Fresh Mind Ideas, we wanted to 'refresh' our logo because we had grown and gained enriching experiences. Our quest began a decade ago, and over this period, we have steadfastly upgraded ourselves, made noteworthy progress, and created a unique identity.
You would think that redesigning its own logo would be a breeze for a leading design company in India. Well, technically it is, considering our skillset. But just like it's easy to think up new names for a friend's baby, but doubly hard to come up with one for our own, designing your own company's logo can be a challenge. It's too personal and the ideas can get too subjective. But this makes the process all the more enjoyable!

Powering our Growth Story
We wanted our new logo to keep in line with our core value that has evolved over the years—progress without boundaries. At FMI, we believe that our fundamental strengths—technology, strategy, and creativity—help us power this journey. The choice of the colours green and blue represents life and renewal, and success and authority, respectively. We've pulled out all the stops in our creativity and strategic thinking. We believe that every moment we are metamorphizing into better versions of ourselves.
Our new logo represents all that is fresh and exciting about our existence—we are modern, adaptive, and forward-thinking—the right ingredients for a new-age digital marketing agency. There is one thing that hasn't changed about us, though—the spirit of being a trusted partner for entrepreneurs and decision- makers. We put our clients before everything else, and we pride ourselves on putting them at ease each time.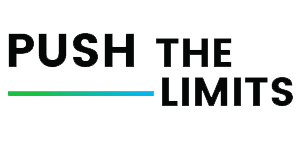 Ajay S Nair,
CEO & Chief Strategist, 
Fresh Mind Ideas