Your brand is a reflection of your company's goals and values, and to connect with the right customers, you require the expertise of the right branding agency. Choosing the right branding agency is like finding the ideal puzzle piece to complete your business's image. Your brand's identity is a vital component in today's competitive market, and the right agency can help you stand out, connect with your target audience, and ultimately, achieve your branding goals. In this blog, we will guide you with the right steps that you can follow when selecting the right branding agency in Kerala.
Got a project? Let's talk.
6 Steps to Choose the Right Branding Agency in Kerala
1. Define Your Business Objectives and Needs:
The first step in choosing a branding agency is to understand your business needs and goals. Ask yourself what you want to achieve with your brand and who your target customers are. Companies brand themselves for various reasons – to stand out from competitors, connect with customers emotionally, or reach a wider audience. Take your time to figure out what your brand represents, and the message you want to get across. This step is crucial for finding the right branding agency and ensuring they understand your goals clearly.
2. Explore and Shortlist Branding Agencies in Kerala
To kickstart your search, create a list of potential agencies. Prioritize those that showcase a diverse clientele and a strong portfolio. Don't forget to explore the feedback from previous clients. Their testimonials and reviews offer valuable insights into an agency's ability to deliver results. For instance, Fresh Mind Ideas, the best branding agency in Trivandrum, known for its rich portfolio and diverse client base, has garnered positive feedback from satisfied clients who've experienced a substantial improvement in their brand identity.
3. Evaluate Their Expertise and Industry Experience
As you assess an agency, give thought to their industry-specific experience. An agency with a track record in your field is better positioned to develop a brand strategy that resonates with your intended audience. Fresh Mind Ideas, with over 200 successful projects spanning 11+ countries, boasts extensive experience across diverse industries such as health, education, retail, travel, food, IT, and more. This wealth of experience guarantees a tailor-made approach for every client they serve.
In today's digital age, a branding agency must be skilled in digital marketing to help your brand reach the right online audience. Fresh Mind Ideas excels in this area, offering a complete set of digital marketing services to enhance your branding strategy.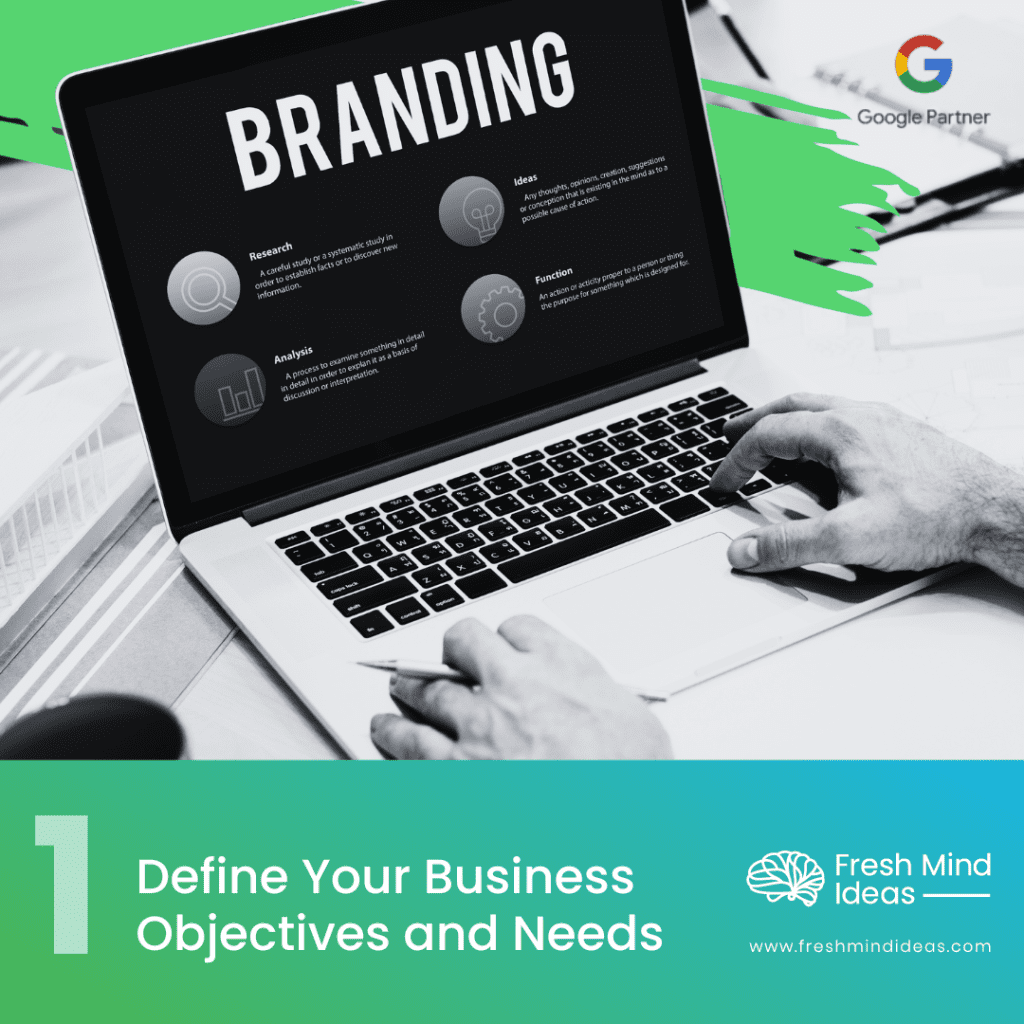 4. Assess Their Approach to Innovation and Creativity
If you want people to recognize your brand, you must be creative. It is the new ideas and innovative approaches you employ in your brand that customers notice. Hence you must make sure you select a branding agency that can bring out more creative ideas for your company and implement new strategies.
Fresh Mind Ideas employs a well-defined brand strategy development process, ensuring that every aspect of your brand identity is carefully considered and aligns with your business goals. Our agency's creative thinking capabilities and innovation in design concepts set us apart. We have a team of talented designers and creative thinkers who consistently push the boundaries of conventional branding.
5. Choose an Agency That Values Open Communication
Good communication is key when working with a branding agency to achieve your branding goals. It's important to choose an agency that is open to feedback, sticks to deadlines, and understands your needs, whether you're creating a logo, planning campaigns, or updating your website.
Fresh Mind Ideas believes in the power of clear communication and is always ready to listen to your concerns, make necessary changes to our strategies until you're happy, and be there for our clients when they need us. Whether it's branding services for startups or established companies, we love a challenge!
6. Gain Clarity on Pricing and Budget Considerations
Lastly, take a look at the pricing structure of the agency. Some agencies have a set fee, while others work on an hourly rate basis. Evaluate whether their pricing fits within your budget limitations. At Fresh Mind Ideas, we value transparent and straightforward cost estimates. You can expect a detailed breakdown of expenses to avoid any unexpected charges on your invoice. We want you to feel confident that we offer clear and competitive pricing in addition to our experience and good reputation.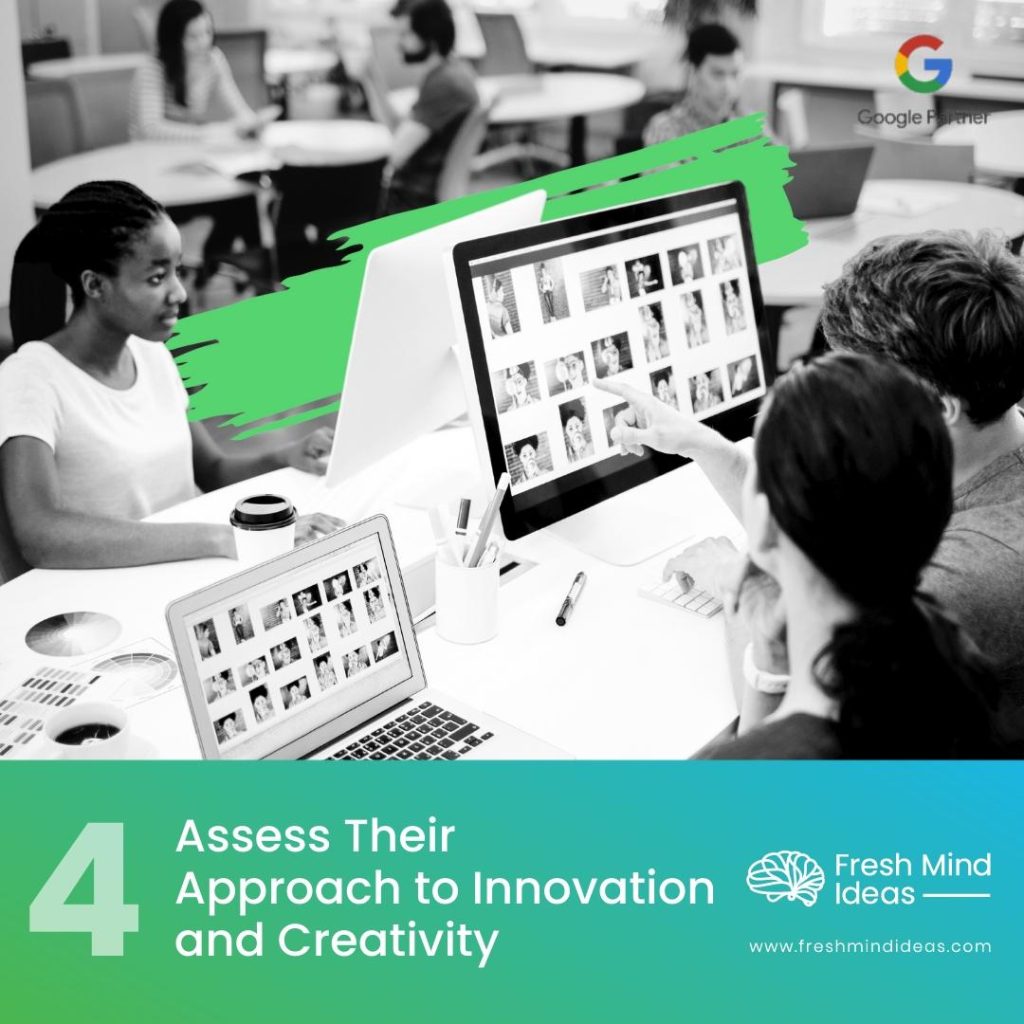 Hire the best branding agency in Kerala
Selecting a branding agency is not just about hiring a service provider; it's about entrusting your brand's identity and future to a team of professionals. Fresh Mind Ideas, the best branding agency in Kerala, is here to make your brand stand out among your competitors. What sets us apart is that we offer a one-stop shop for all your branding needs. Whether you need marketing, consulting, advertising, or design services, we've got it all under one roof. By partnering with us, you'll tap into the expertise of one of the leading brand consultants in Kerala.
Do you need help with your branding/marketing/Web development/animated videos? Get in touch.