Nearly 80 percent of individuals research mental healthcare facilities and practices online before asking for assistance, whether via forms, phone calls, etc. In order to help people who suffer from mental illness, facilities and private practices need to be available at the time when they are seeking assistance. From PPC advertisements to Social Media Marketing campaigns to Display & re-targeting, there are many ways your services can be found online, but this article will concentrate on SEO (Search Engine Optimization) and what you can do right now to drive traffic to your practice/facility in an effective, sustained manner. You can consult a social media marketing agency in Bangalore for expert advice. 
There is nothing new about SEO when it comes to marketing services or products online. A lot of healthcare providers have been taking note of it since it first emerged in the mid-1990s, especially mental healthcare providers because it provides a high return on investment when implemented properly. Potential patients and clients can easily find out what mental health services you offer and how to get them by having a consistent digital strategy. Ensure your organization's site appears high on search results when people seek assistance as part of this effort.
Got a project? Let's talk.
What is the best Digital Marketing Strategy for Mental Health Clinics?
Various Digital marketing strategies are available, some of which are particularly effective for the mental health industry.
Mental health clinics can benefit from content marketing
The process of creating and sharing relevant information with your target audience is called content marketing. This strategy works well when combined with other digital marketing strategies, which makes it crucial to your campaign. You should consider content vital because it's how prospective customers will learn about your products and services. As well as SEO and social media, you can use it to advertise on PPC using paid advertising – all of which are effective ways to drive traffic to your site. Therefore, SEO for the Wellness Centre is important.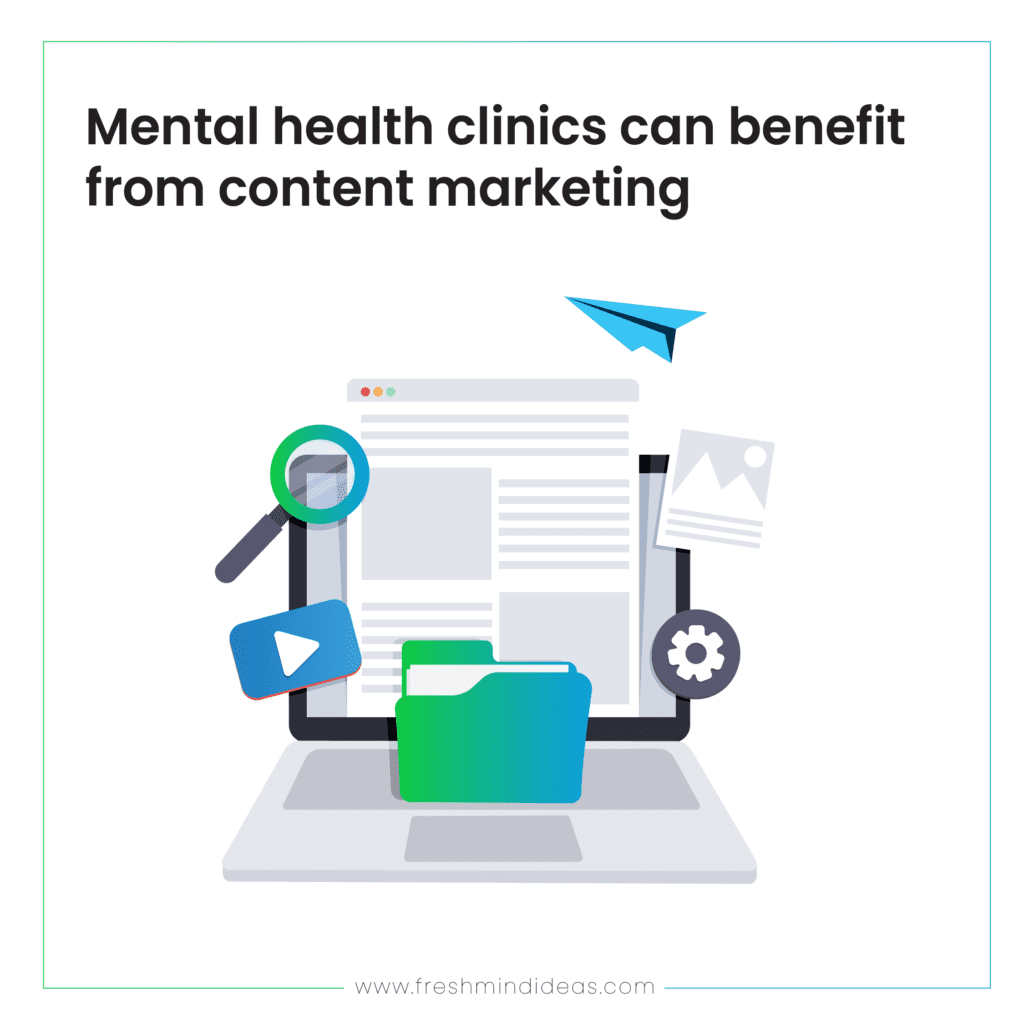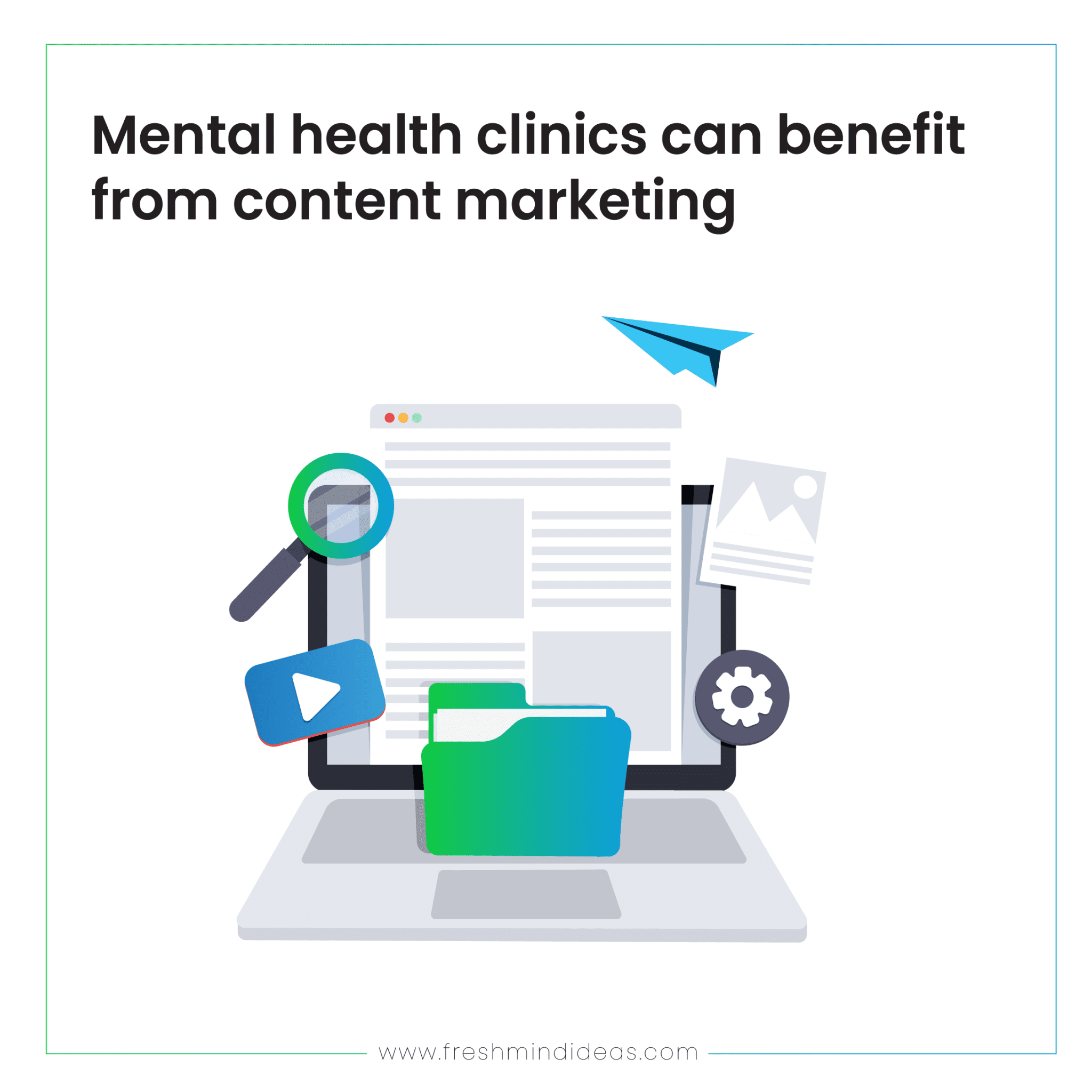 We can write about anything from short blog posts about mental illnesses to long articles explaining why mental health is so crucial. You must make sure your practice's content is relevant and helpful to your audience, no matter what kind of content you utilize.
Mental health clinics can use social media to market themselves
Sharing your website content with your friends, followers, and other social media users is easy using social media platforms like Facebook and Twitter. Additionally, social media channels are ideal for sending out text, images, and links with useful information. You can share information about a new practice at your facility on social media, for example, if you are implementing it at your facility. As part of your efforts to build trust, you might also share useful information like tips for coping with anxiety and other issues.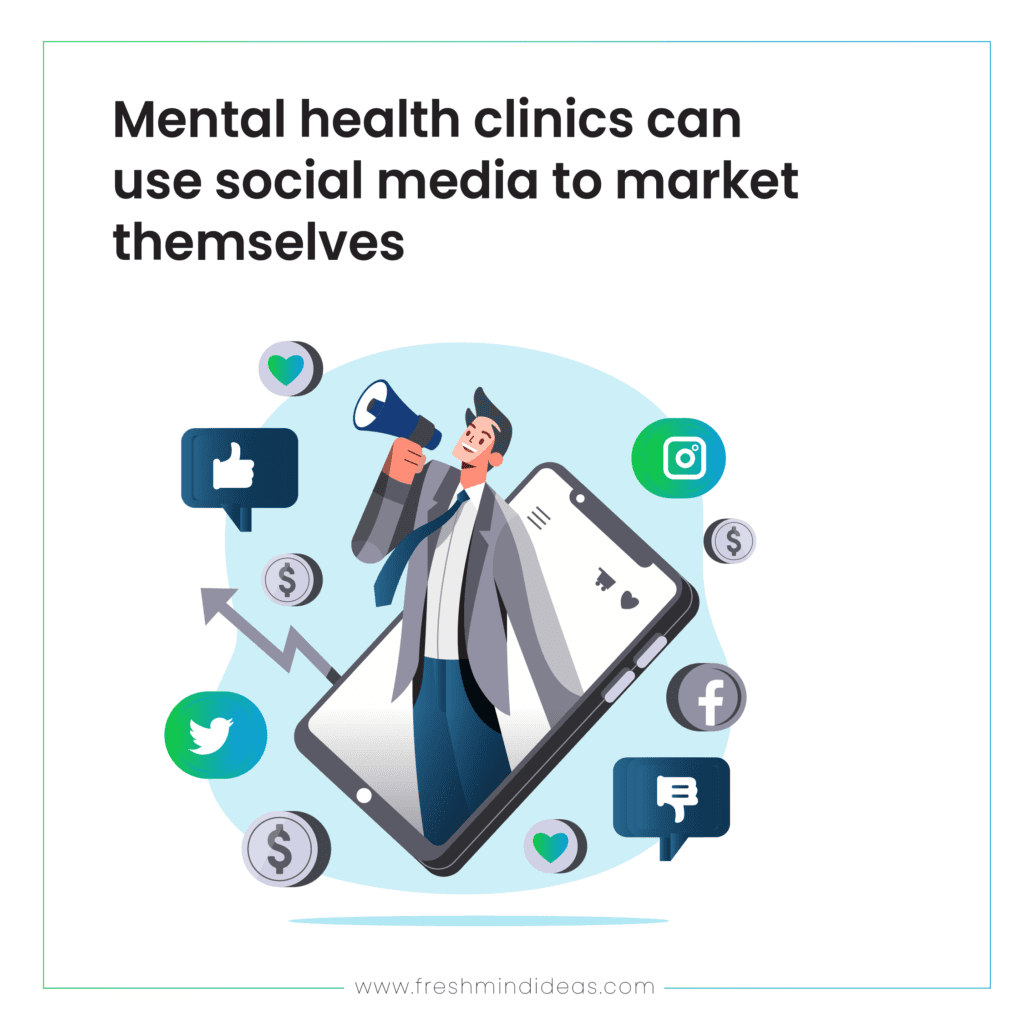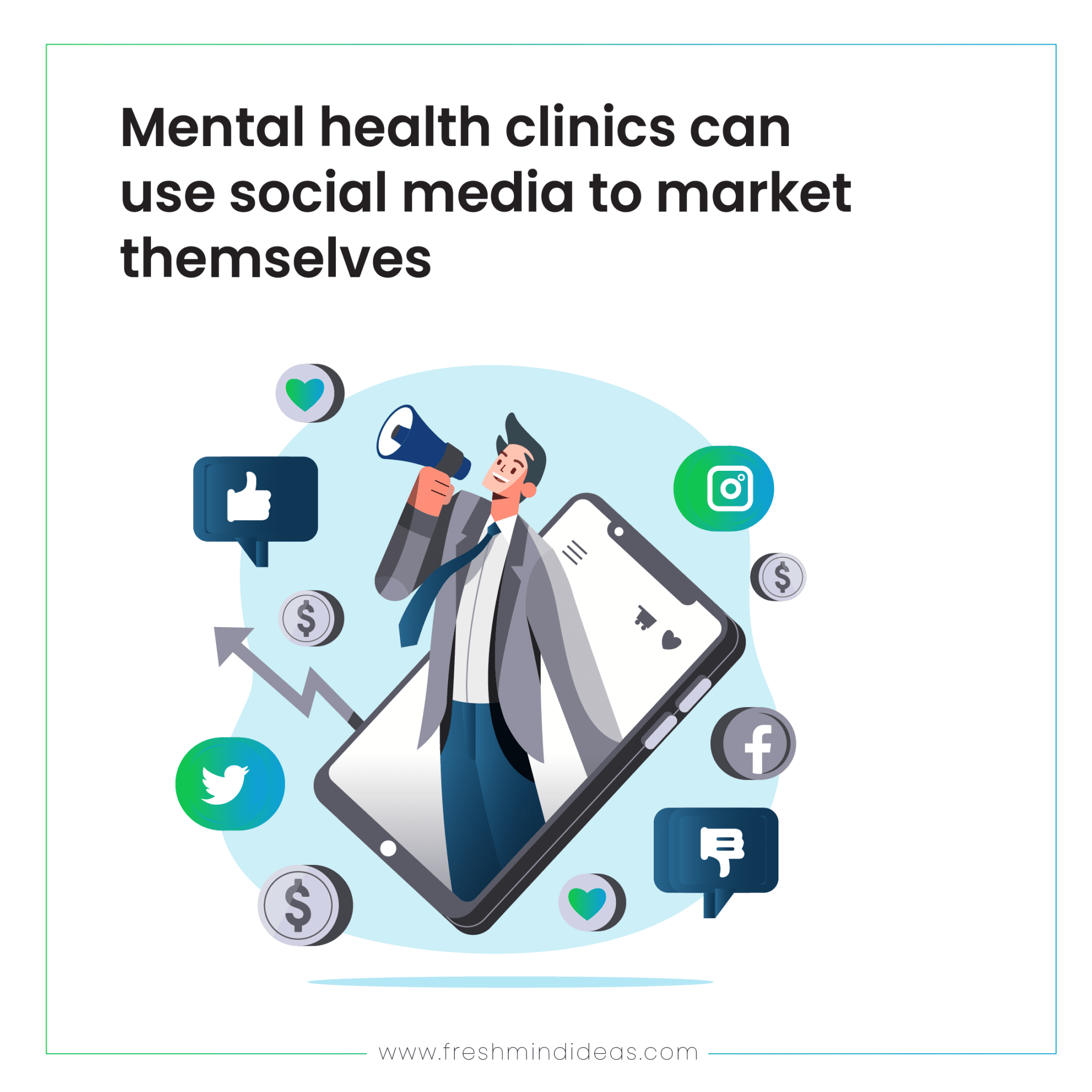 To get the word out about your mental health facility, you can utilize a variety of social media channels. Facebook and Twitter are the best channels to use. Using social media for marketing is also about communication. Please always respond to comments and direct messages within a reasonable amount of time.
Mental health clinics should use email marketing
Sending out emails to your clients is one of the most cost-effective ways to market your practice. Newsletters and health pamphlets are two of the top types of email marketing used by mental health professionals. Your newsletter can inform your current and potential clients about the activities at your center as well as provide insight into industry news. Your subscribers can also be informed of new techniques, show facility updates, or introduce new staff members through these emails.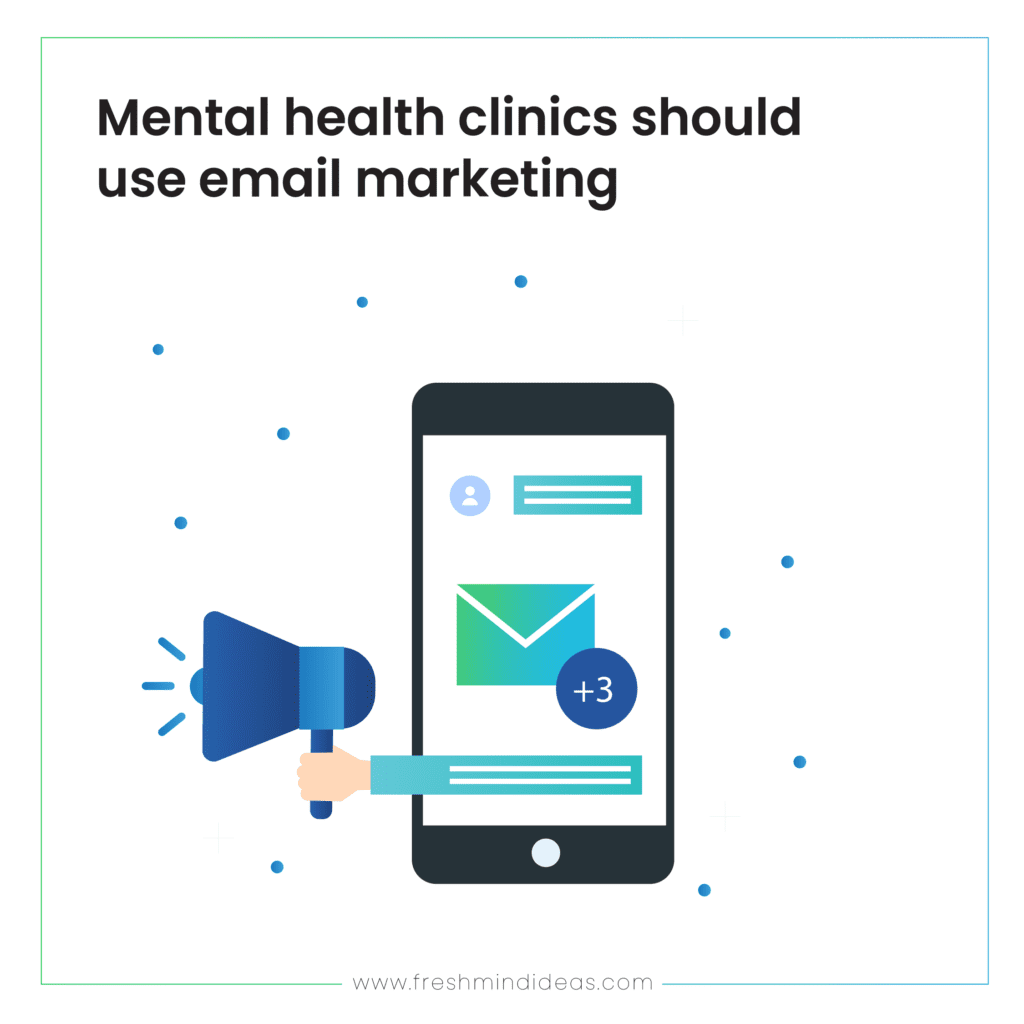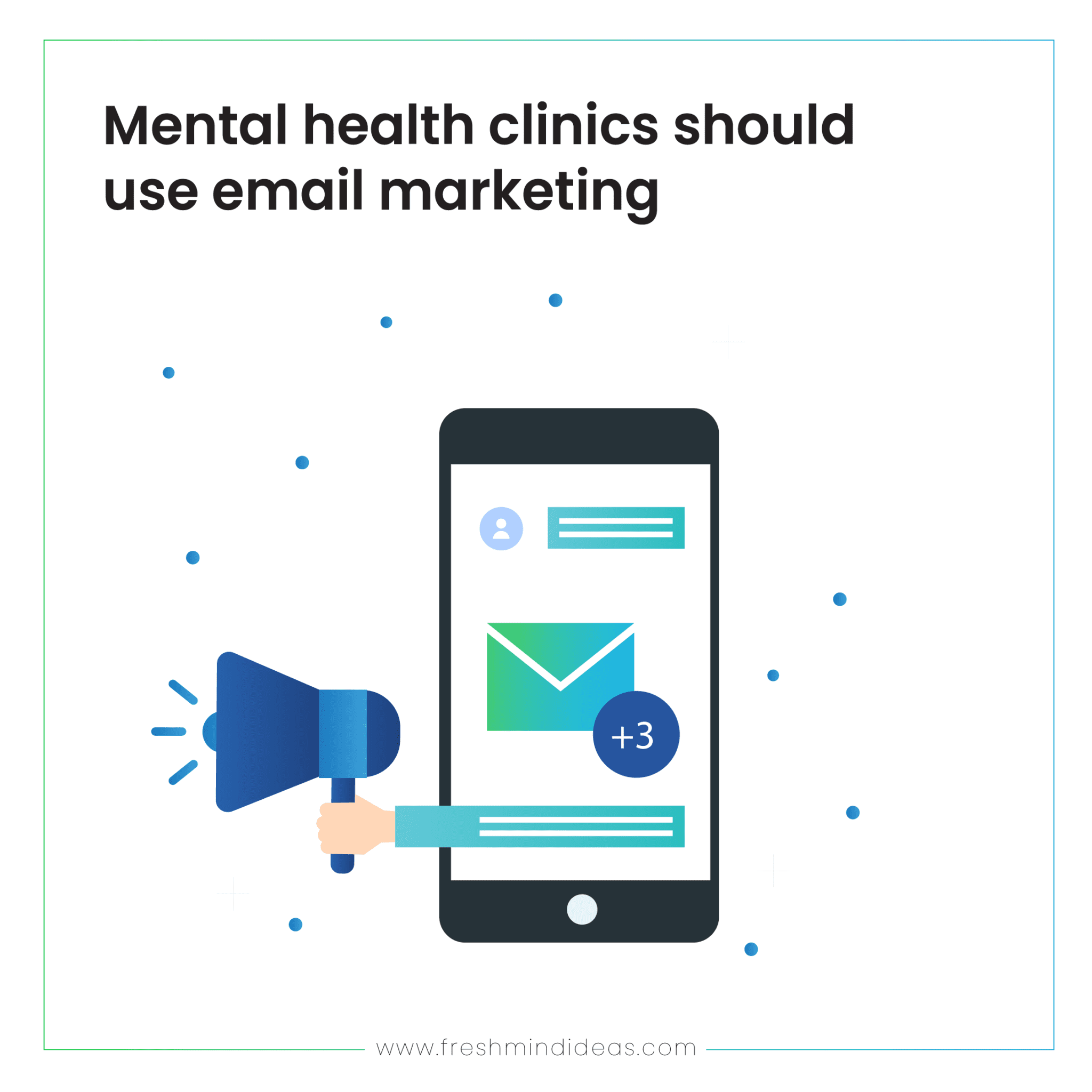 It is essential that health brochures contain information that will benefit both clients and family members. During their presentations, they might discuss how to develop a positive attitude, how to relax in a productive manner, or how to support someone who is receiving mental health treatment.
Google My Business
Marketing your behavioral healthcare practice online should start with Google My Business (GMB). In light of the high proportion of patients coming from your local area, setting up your Google My Business account for local SEO requires careful consideration and focus.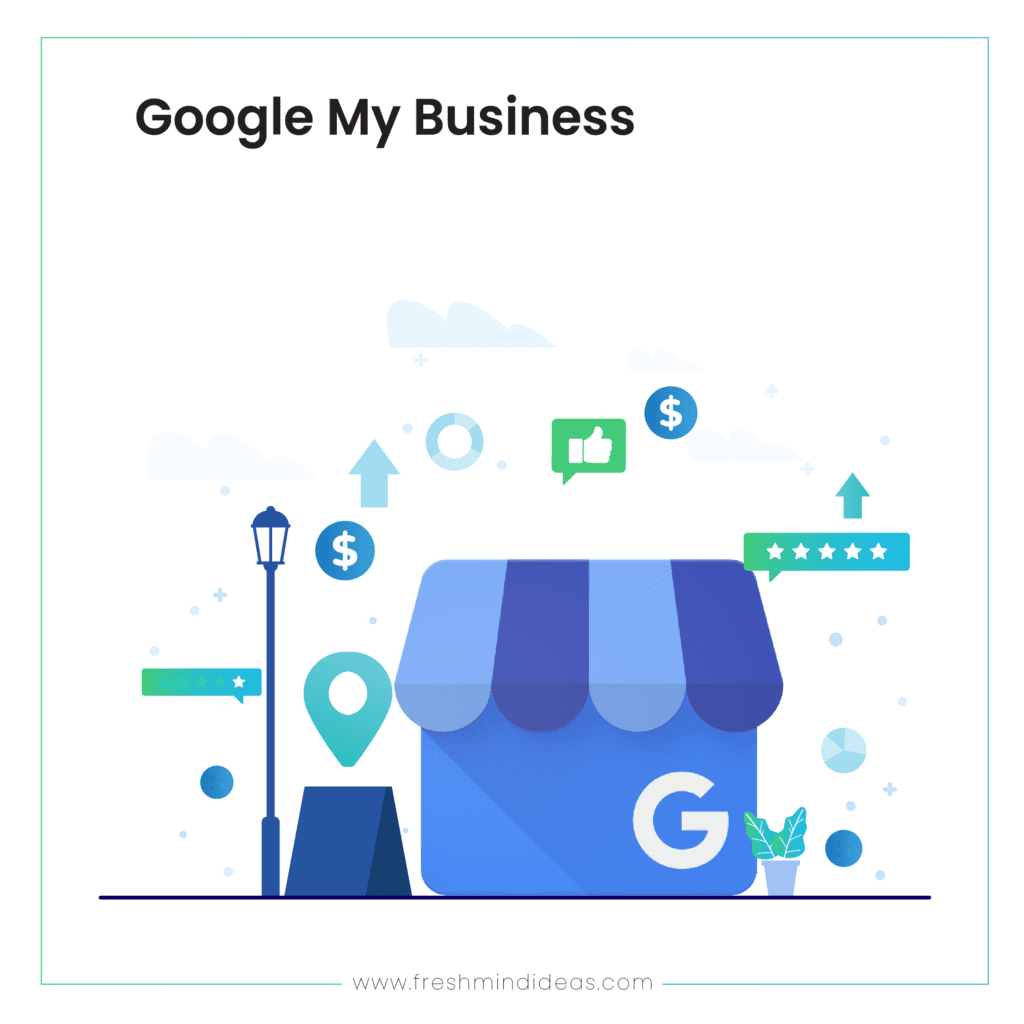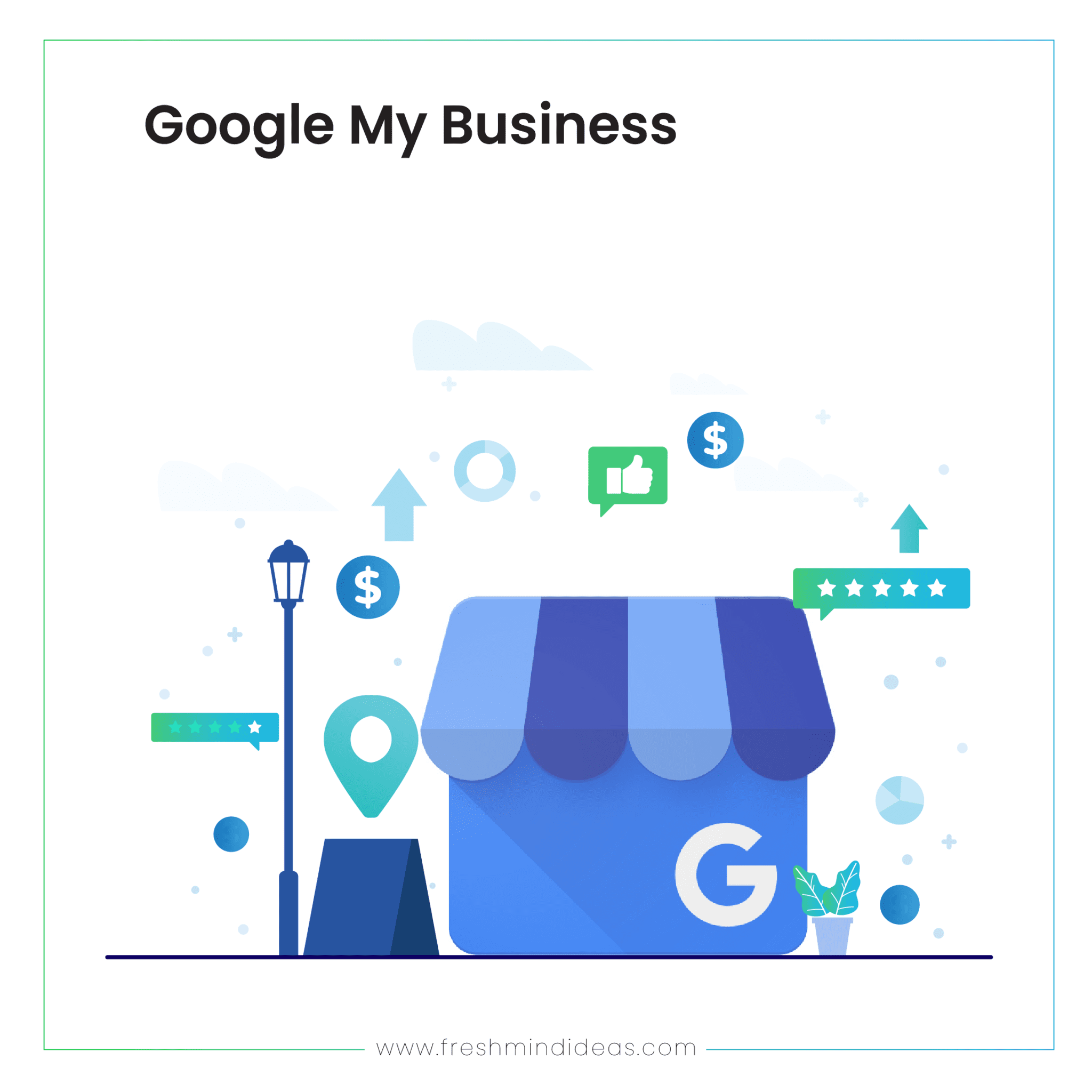 As part of our local patient acquisition services, Google My Business Optimization has become an area we are very familiar with, and we have written extensively about the topic, including a more thorough post on how to optimize it properly.
Acquisition of Links
Any SEO who tells you that link popularity is dead should consider themselves irrelevant. The opposite is true since link popularity makes up a large portion of Google's search algorithm and includes internal linking (links pointing from one page to another within your site) and inbound linking (links pointing from other sites back to your site's pages). It is the lack of knowledge of how to build links that is most challenging for most facilities. 
For mental health practices, the following methods have proven to be most effective:
Directory listings (impact Google My Business and organic search engine rankings)
Research and pursue competitor backlinks (finding links that benefit your competition and pursuing them organically)
Contacting bloggers and requesting backlinks
Content contribution and/or author profile attribution websites that offer mental health content
There are a variety of sites that are healthcare-specific but may not be exclusively focused on mental health
Submitting to and including authoritative and highly relevant directories, such as PsychologyToday.com, as an example
Profiles on social networks (LinkedIn, Facebook, Twitter) Etc.
What are the Advantages of Digital Marketing for Mental Health Clinics?
Your mental health clinics can benefit from healthcare digital marketing in many ways, from reaching more customers to building relationships with them.
Digital marketing has the following advantages:
1. Increases availability
You can provide information to your customers round the clock through digital marketing, which is extremely convenient for you. Blogs and informative articles, for example, offer current and potential clients the opportunity to learn about your industry, facility, and services at their convenience. Utilizing social media marketing can also put you in touch with your clients whenever they have questions or need assistance. Social media channels provide direct messaging features, using which you can communicate with others.
2. Provides access to more quality clients
A search for the term "mental health facility" on Google receives 2.9 to 4.3 thousand results per month. If you don't have healthcare digital marketing, thousands of people searching for mental health services will not know about your facility. Using targeting allows you to cater to the interests of potential clients through your digital marketing strategies.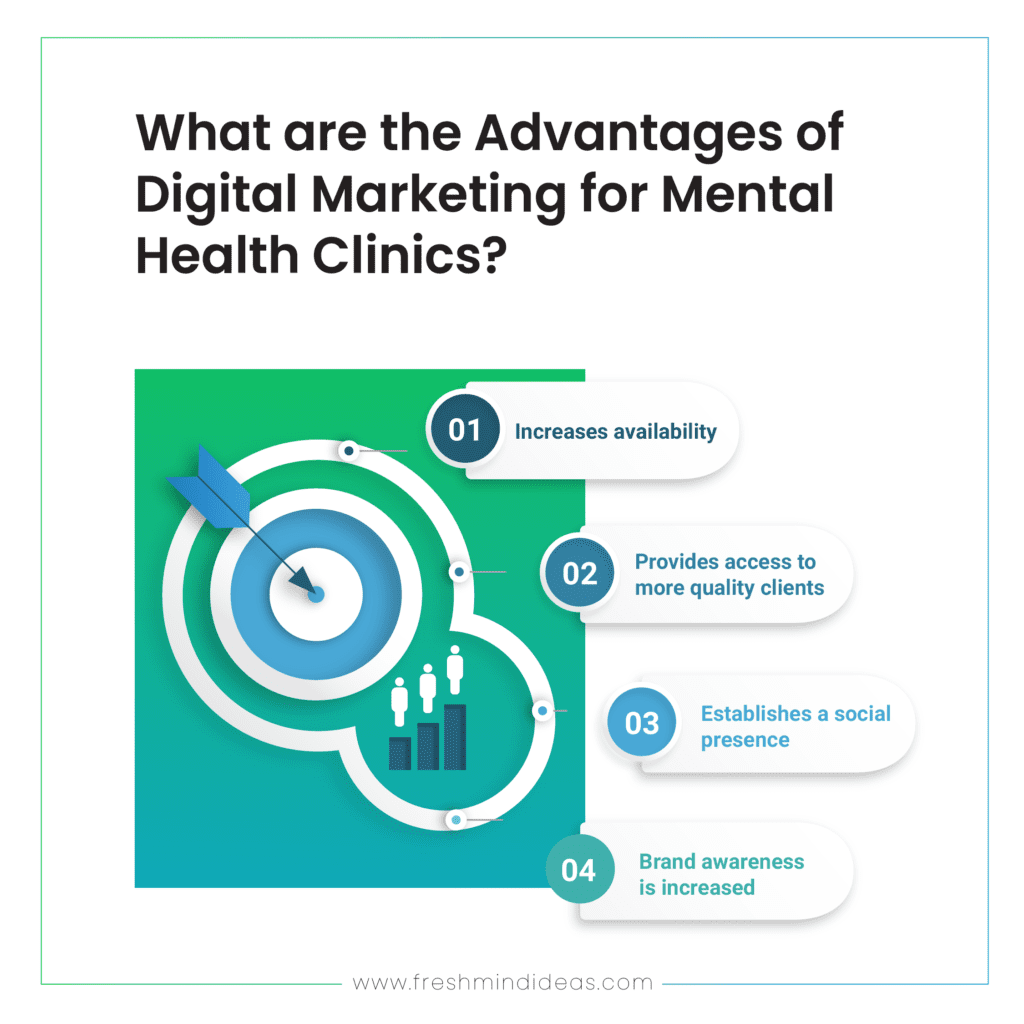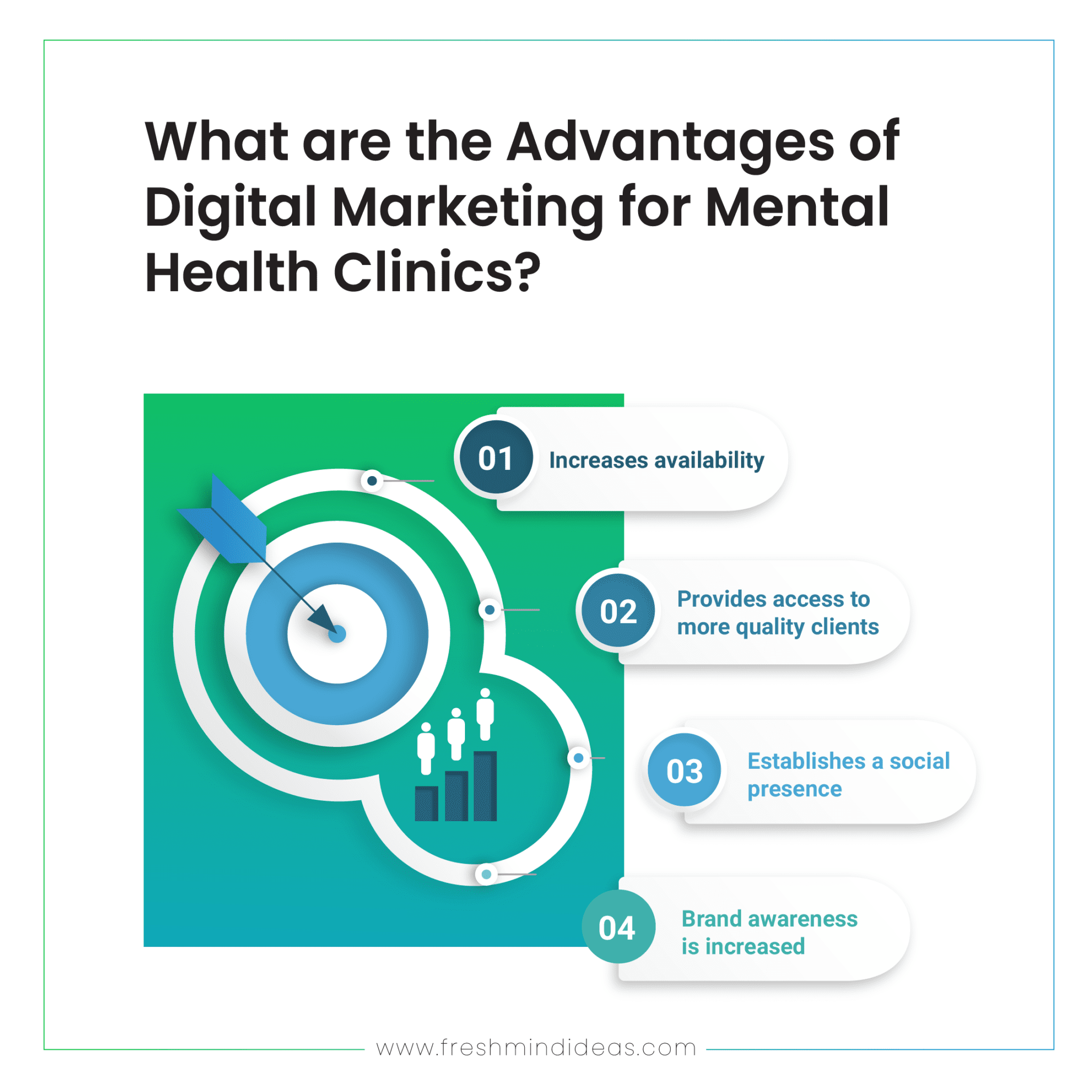 3. Establishes a social presence
A social media presence for your facility can be established through the use of social media marketing. In addition to updating your followers and friends, you can also share photos of your facility, staff, and special events. As an example, you can connect with your community by attending health fairs and sharing your experience on social media – showing your friends and followers that you care about their well-being.
4. Brand awareness is increased
Your brand will become more familiar with more people when you implement digital marketing for health and wellness at your mental health facility.
The use of social media marketing, email marketing, and content marketing can all help your practice spread the word about its offerings, relationships, and special offers through information, relationship building, and communications. Using a combination of these marketing tactics, you can build awareness of your brand among potential clients.
Hire an expert
As you can see, SEO requires a lot of planning, but it is essential to building a successful business. SEO could be just the thing you need if you're not getting the visitors you want.
Do you need help with your website optimization? Our SEO consultant will audit your location and provide a list of actions needed to take your site to the next level. Is there any additional need for your website?
Let us know in the comment section below
Are you ready to start a digital marketing campaign for your mental health clinic? We, Healthcare marketing agency Bangalore know the mental health industry and understand its competitive nature. Our marketing experts will help you decide how to effectively market your practice and see the results that you've been looking for.
Do you need help with your branding/ marketing/ web development/ animated videos? Get in touch