If you've been scrolling through Instagram, you've probably seen posts about the new Threads application. Content creators and celebrities have been inviting their followers to join them on Threads. On July 6th, 2023, Mark Zuckerberg officially launched this exciting new social media platform.
Threads is gaining popularity as a competitor to Twitter, which has faced criticism for its restrictions and challenges after Elon Musk's acquisition. Threads have turned out to be one of the most downloaded apps that broke the record of ChatGPT. It gathered two million followers within hours of its launch and currently has over 70 million users.
What makes Threads different from other social media platforms? Can it outperform Twitter in the long run? Will people continue to be engaged with this new Meta-app? In this blog, we'll explore everything you need to know about Threads and discuss its features.
Got a project? Let's talk.
Exclusive features of the Threads app
1. Account integration
You can create your Threads account by integrating it with your Instagram account. One major advantage is the seamless transfer of your Instagram followers to your Threads account. You have the flexibility to choose whether your followers will automatically follow you on Threads or not. Additionally, you can follow accounts you're interested in and engage with them, just like on Twitter.
To get started with Threads, simply download it from the Play Store or App Store. Sign in effortlessly using your Instagram account or import your Instagram profile details with a single click. Once you're set up, you can start threading right away. It's as simple as that!
2. Easy navigation
The new Meta-app has a lot of similarities in the layout of the Instagram app and users will not have any difficulty in using it. You can easily share your thoughts with your friends, family, or followers in the threads app by keeping in mind these basic things:
Whenever users want to create a discussion with their followers they can click on the pencil and paper icon at the bottom of the app and start a thread.
Along with the text you post in the thread you can also add some attachments like images, GIFs, or videos up to five-minute length.
You can reply to a thread by clicking the reply icon and also attach files. You can decide who can reply to your thread; you can limit it to your followers or allow anyone in the public.
You can repost someone else's post into your feed by simply clicking the repost button below the thread. You can also quote your thoughts with the repost and mention the user with @username.
You can share the thread posts to your Instagram story or post by clicking the share button. So it's easier to exchange your threads on your Instagram as well.
It has a take a break feature that sends reminders to its users every 10 or 30 minutes whenever the user needs to take a break from the application.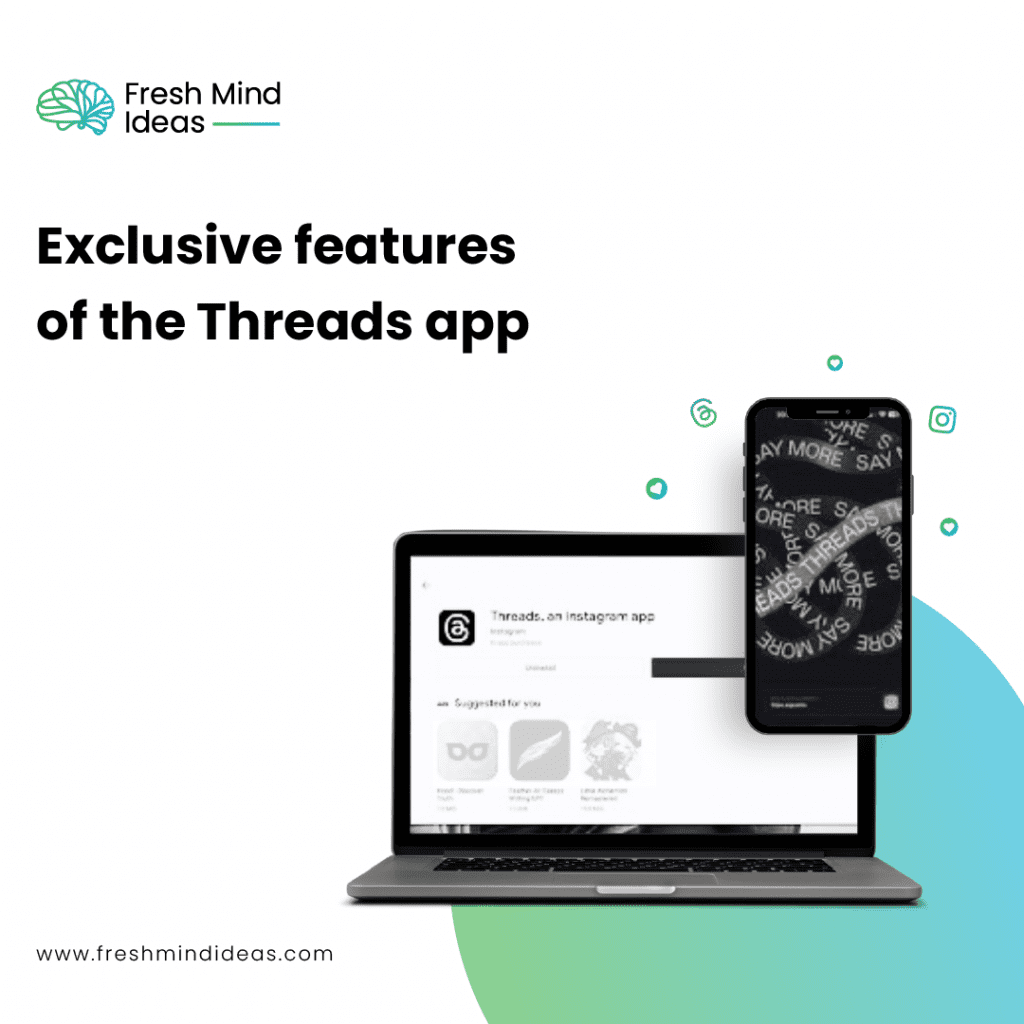 3. Familiar layout as that of Instagram
There is a big reason why users began engaging with the new Meta app as soon as it was released – it has a familiar layout. It looked just like a stark extension of Instagram. Users didn't have to lose time learning how the app works. The main buttons for posting a thread, viewing your feed, or your profile were easily available at the bottom of the app and you can post a thread from anywhere in the app.
The app is available for download on both Apple's iOS and Google's Android platforms. The web application will be released soon and currently, the app is focusing on giving a mobile-friendly experience to its users.
4. A great alternative to Twitter
With its 16-year presence in the market, Twitter has enjoyed a leading position among microblogging sites, boasting more than 230 million users worldwide. However, since Elon Musk's recent acquisition of Twitter, users have expressed discontent with the platform's new changes. From paid verifications to post restrictions, Twitter has been constantly evolving, and users are seeking a better alternative. This is where Meta's Threads app comes into play.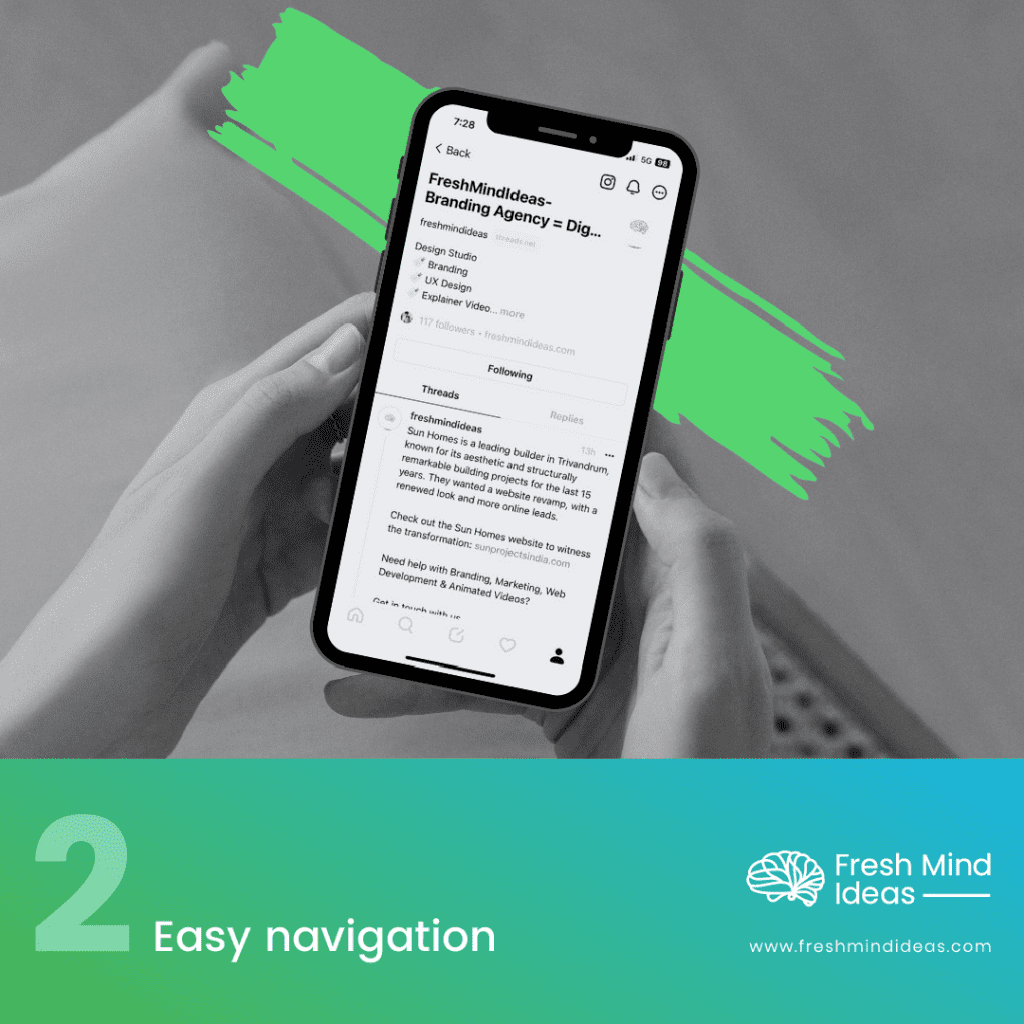 Why are users switching to Threads from Twitter? Here are the key reasons:
Enhanced Engagement: Twitter recently imposed limits on the number of posts users can view per day. Unverified users can only access 600 posts, while verified users, who need to subscribe monthly, have access to 6000 posts. Threads, on the other hand, offers unlimited post-viewing, giving users a significant advantage over Twitter.
Ad-Free Experience: Users have grown tired of the overwhelming presence of ads on various platforms. Threads, unlike Twitter, prioritizes user experience and currently operates without any advertisements.
Expanded Text Limit: Twitter restricts unverified users to a text limit of 280 words, while Threads allows up to 500 words per post. This expanded text limit empowers users to express themselves more freely and extensively.
Multiple Photo Sharing: On Twitter, users can only post up to four photos in a single post. Threads, similar to Instagram, enables users to share up to 10 pictures in one post, offering a richer visual experience. But Threads doesn't allow you to save your post as a draft; either you share it immediately or delete it.
Although the Threads app is currently used in almost 100 countries, it is banned in the European Union due to regulatory concerns. In addition, since the app is in its initial phase, it may or may not include ads and other features in the future. Another thing to note is that users will not get an in-app messaging feature on Threads, something which Twitter has.
Twitter has long served as a go-to platform for trending news and views; Threads, on the contrary, is likely to serve as a space for feel-good emotions, just like its close cousin, Instagram. Having said that, if you wish to delete your Threads account, you will have to delete your Instagram account too! Yes, that's a bummer.
Looking ahead, Zuckerberg's plans and the potential impact on Twitter's position in the market remain unknown. Only time will tell the extent to which the new Meta app can challenge and potentially reshape the microblogging landscape.
Despite these considerations, the Threads app has gained traction worldwide, connecting people through shared interests and ideas. If you have had the opportunity to try the Threads app, we invite you to share your experiences and suggestions in the comments section below.
Do you need help with your branding/ marketing/ web development/ animated videos? Get in touch