In this article, I am going to share with you Startups Branding : 8 reasons why branding is important for startups from a branding agency in Bangalore.
So keep reading till the end.
Branding plays an important role in every business and without branding a startup cannot survive.
Most startups make the mistakes of ignoring the importance of branding during the early stages of their development process.
You have to understand that just like a person a brand has its own identity, story, character, attitude, voice, personality, and soul.
Branding helps you convey your messages to your target audience, differentiate from your competitors, and enjoy a competitive edge in a crowded marketplace.
You will need a brand, it does not matter if your business big or small, B2B o B2C, profitable or non-profitable..
You are completely wrong if you think branding does not apply to you because you are a startup. Think again about it.
If you want your consumers to buy your products or services, you definitely need to focus on your branding.
Here are 8 reasons that tell you why branding is important for startups.
8 reasons why branding is important for startups
1. Branding gives your business a unique identity.
You definitely want to set your startup/business apart from the competition to make it a recognizable brand. And for this startup branding would be the best way for you.
A good brand name & visual identity gives you a solid competitive advantage and it creates a unique identity for your business.
You can highlight your uniqueness and tell your consumers about the gap that you are going to fill in. Branding allows you to express who you are and what you stand for.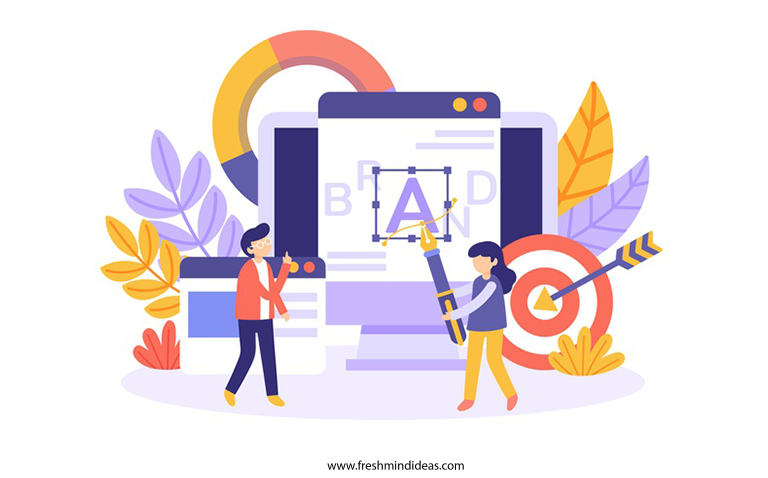 2. Helps you stay in the market for a very long time.
If you have an established brand it simply gives out a message to the audience that you are here to stay. And it is the stepping stone to becoming a reliable and recognizable name in the industry.
But first, you have to understand that branding is not just about designing an eye-catching logo, it is all about maintaining consistency in your communications and occupying in the minds of your consumers.
Also, your customers should recognize you across all channels, whether it is through your website, your promotional material, your ads, your email marketing campaigns, or your social media posts.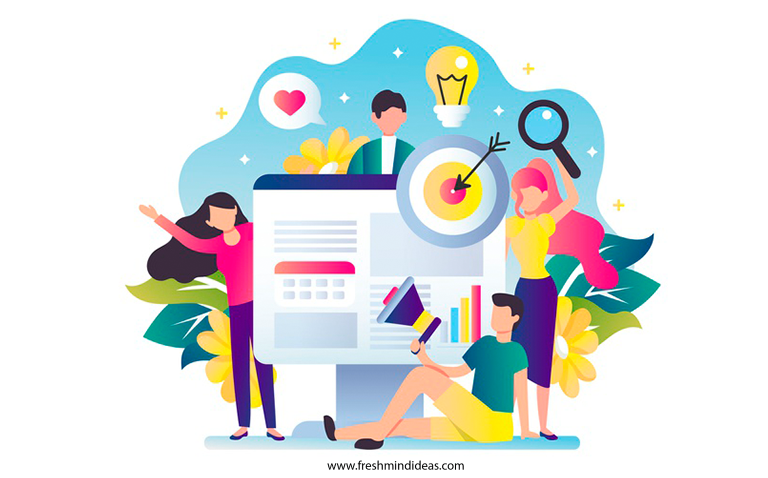 3. Helps increase your visibility
Visibility is the crucial part of branding. Branding brings us into the light and helps people recognize your importance.
Branding improves visibility not just amongst your customers but also your investors and stakeholders.
For example; there are various companies that make running shoes but only NIKE is the brand that sells excellence.
Branding helps you to explain the features and benefits of your product, mention your core values, and make your customers understand how it can change their experience.
4. Improves traction
As branding conveys your core business value to your consumers, it creates a sense of trust in their minds.
Let's say you are feeling a headache. What would you pick up from the chemist shop, a cheap unbranded ointment, or a well-known brand?
Definitely, you go with a branded product even if costs you a bit more.
Startups Branding or say branding in general helps you retain their goodwill.
5. Generate good ROI
You have to understand that branding is the best way to get benefited through referral or word of mouth marketing. And your logo creates an indelible impression on the customer's mind. It let them think about your brand why they decide to make a purchase.
6. Helps you establish a strong image of your business
There was a time when people form opinions on the basis of what they watch on TV, read in the magazine or newspaper, or listens on radio. Now people become smarter, before getting any product or services from you first they research about it.
So if you want to establish a strong image, you have to do proper branding for your startups. Startups Branding will mark a space on your target audience.
7. Build customer relationships and loyalty.
Every brand wants to build loyalty amongst its customer base. Every day, consumers are bombarded with hundreds of different company names, brand images, and commercials. And to grab the attention of the average consumer, a new startup has to challenge itself to devise a unique marketing campaign because without customers businesses cannot succeed.
Because your audience is more likely to do business with you when it feels that it has a connection with you. Startups who brands well, tend to have a greater customer relationship. Startups branding in a way is a longterm investment for your business.
8. Helps you resolve the issues of your customers
Now every brand uses social media to connect with their customers. And you have to do the same if you are a start-up.
It is all about how you connect with your audience, engage in conversations, understand their issues, and give a solution to them.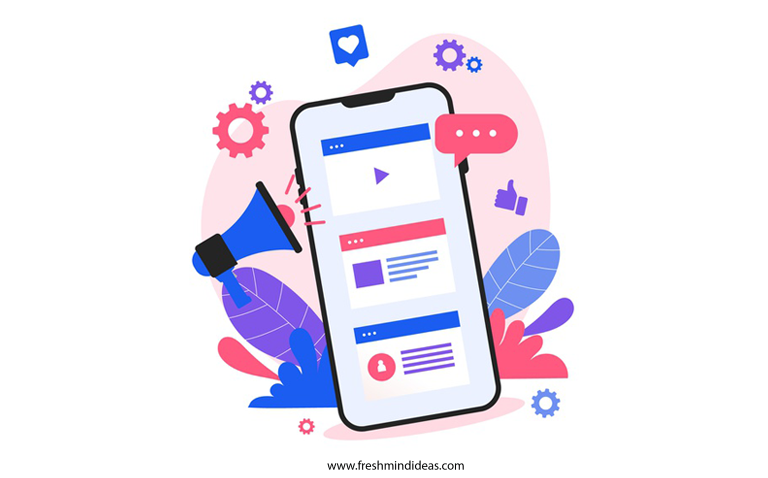 It is found that 71% of consumers claim that they will recommend the brand to others if they have a positive social media experience with it.
So if you want to be a strong brand you have to make sure your customer's issues are resolved at the earliest.
It is most important for you to work on creating your brand and establish your identity in the marketplace.
Final thoughts on Startups branding
It is all about 8 reasons why branding is important for startups. And now that you have clearly understood why a start-up needs branding.
To succeed your startups have to stand out from the crowd and able to create a unique identity in the market place and branding plays an important role here.
If you need any help regarding branding, feel free to talk with us……….
We are always here to help you