Expertise from a creative E-commerce Agency
Each brand should begin with a purpose and grow to affect every part of your business. There is more to branding than a logo and a tagline, which is especially true for e-commerce. From browsing through to purchasing, it's more important than ever to stand out among the competition. Our team creates brand identity systems from scratch or enhances existing ones. Ecommerce websites function as extensions of their brands.
For example, if a brand wanted to convey luxury and high-class service, the app might be designed with dark colors and sleek animations. Taking into account the emotional connection your e-commerce brand has with your audience and bringing it to life through design, the Best e-commerce Branding Agency in India can identify and bring it to life.
Got a project? Let's talk.
What is branding in E-commerce?
An e-commerce design agency believes that a brand and product must always complement one another. It is important to reinforce your brand values at each point of interaction. Branding for e-commerce can be viewed as a holistic outlook, made up of many interactions and design assets.
You need to make your company stand out in an ocean of sameness. Ecommerce branding can help you do this. Increasingly, consumers are shopping online, making this approach more necessary than ever before. Customers have access to Google, Amazon, and Instagram when it comes to looking for retailers, so e-commerce companies have to work even harder to stand out from the competition.
How can the best marketing agency in India help you grow your business through e-commerce branding?
The hiring of an e-commerce marketing agency has several advantages. A qualified agency can gain access to the latest tools and products and maintain a premium membership. As well as holding expertise in various kinds of software, these agencies can serve your business nimbly.
With their technological capabilities, e-commerce marketing agencies can save you from the hassle of testing and implementing new products. You will find it easier to implement a new tool if you seek the assistance of a marketing agency. Instead of spending time training your internal team to use a new product or service, you can save time.
Ecommerce Branding Process
Establish your brand story
Brands need to differentiate their products based on unique brand values. The most successful brands cultivate an emotional connection with their customers and turn them into loyal customers.
Understand your customers
It is important to understand your customers when designing an e-commerce brand. What aspects of the brand resonate most with users? Which pain points, hopes, and dreams do customers have? These questions are answered through qualitative and quantitative research.
Create a unique & engaging customer experience
Ecommerce creative agencies build brands on the foundation of design and use design to make them come to life. From the start to the end of the customer journey, the Top Ecommerce Branding Agency in India designs interactive experiences that seamlessly integrate e-commerce into a user's life.
Make your customers feel as if they're part of the story
An e-commerce branding agency helps make your customers feel as if they're part of the story. Through testing and evaluating e-commerce design services, the Best Ecommerce Branding agencies in India can create unique products and evaluate them with real users.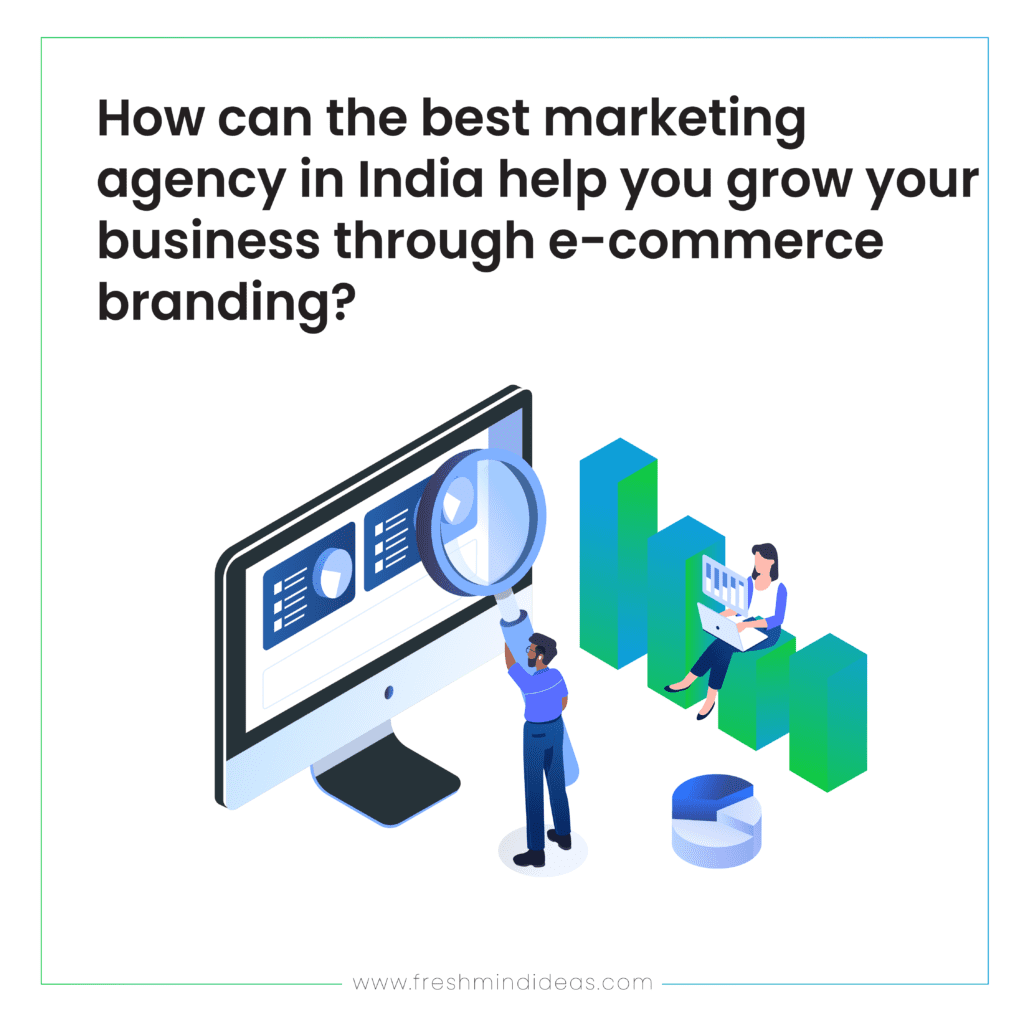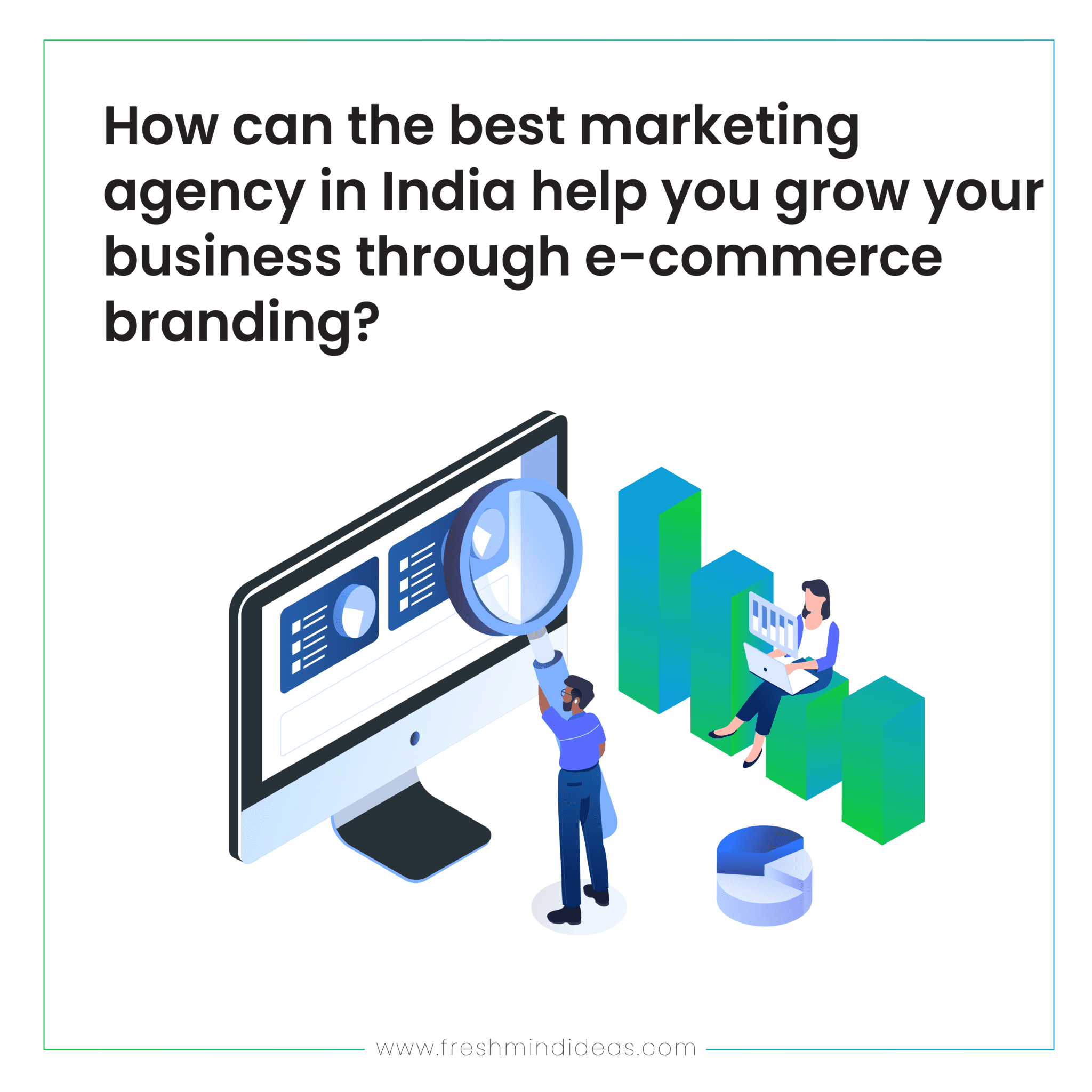 The E-commerce branding services are:
As the best branding agency in India, we believe in leveraging a product's true potential. To build a successful brand, you need a plan that balances all the perspectives and is based on solid business planning, which helps your brand reach its goals. The best brand strategies are the result of factual insights and shrewd intuition as a result of in-depth market and competitor research, as well as business objectives. With the right brand messaging, tone of voice, and visuals, the best branding agencies communicate the essence of a brand. In other words, we take good care of your goods/services.
Branding agencies work diligently to develop a visual identity that resonates with your target audience while helping you reach your business goals. In a competitive market, the best branding agencies help brands stand out with creative visual brandings, such as logo design, brand standards, packaging design, and corporate identity. The best branding agency in Trivandrum is always ready to respond to client concerns with innovative and impactful concepts that make a lasting impression.
Your business stationery design should reflect the professionalism of your brand. The best branding agency in India creates unique stationery designs that will make your brand stand out in a crowded digital world. With effective stationery design services, you're sure to improve customer and stakeholder perceptions and improve your brand's value.
The best branding agency in India takes your brand and its vision and transforms it into something your target audience can hold dear to their heart. When combined with the most creative designs, the best strategies help to build good memories of your brand, grow brand loyalty, and increase revenues. A branding firm can assist companies with any aspect they might need help with, whether they need to create a brand identity from scratch or just find a more effective way to communicate their core messaging and company values.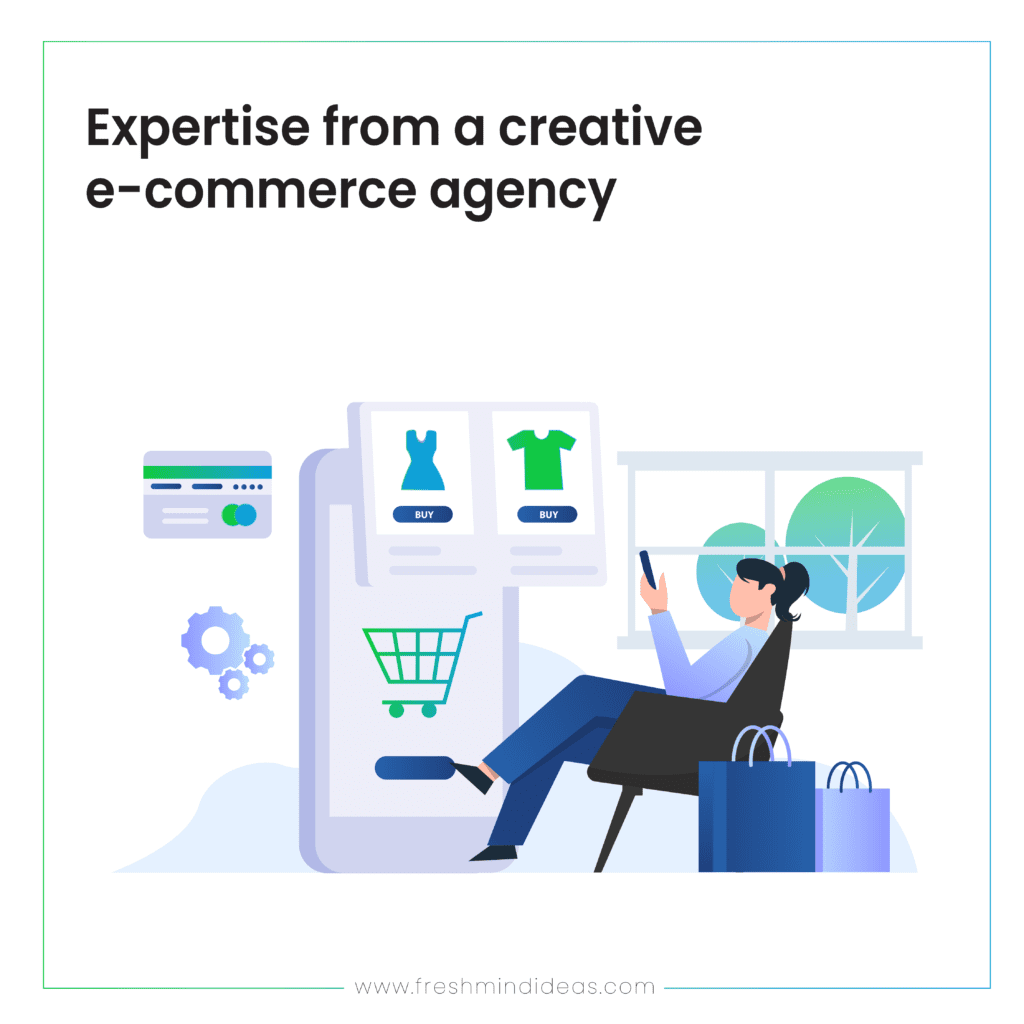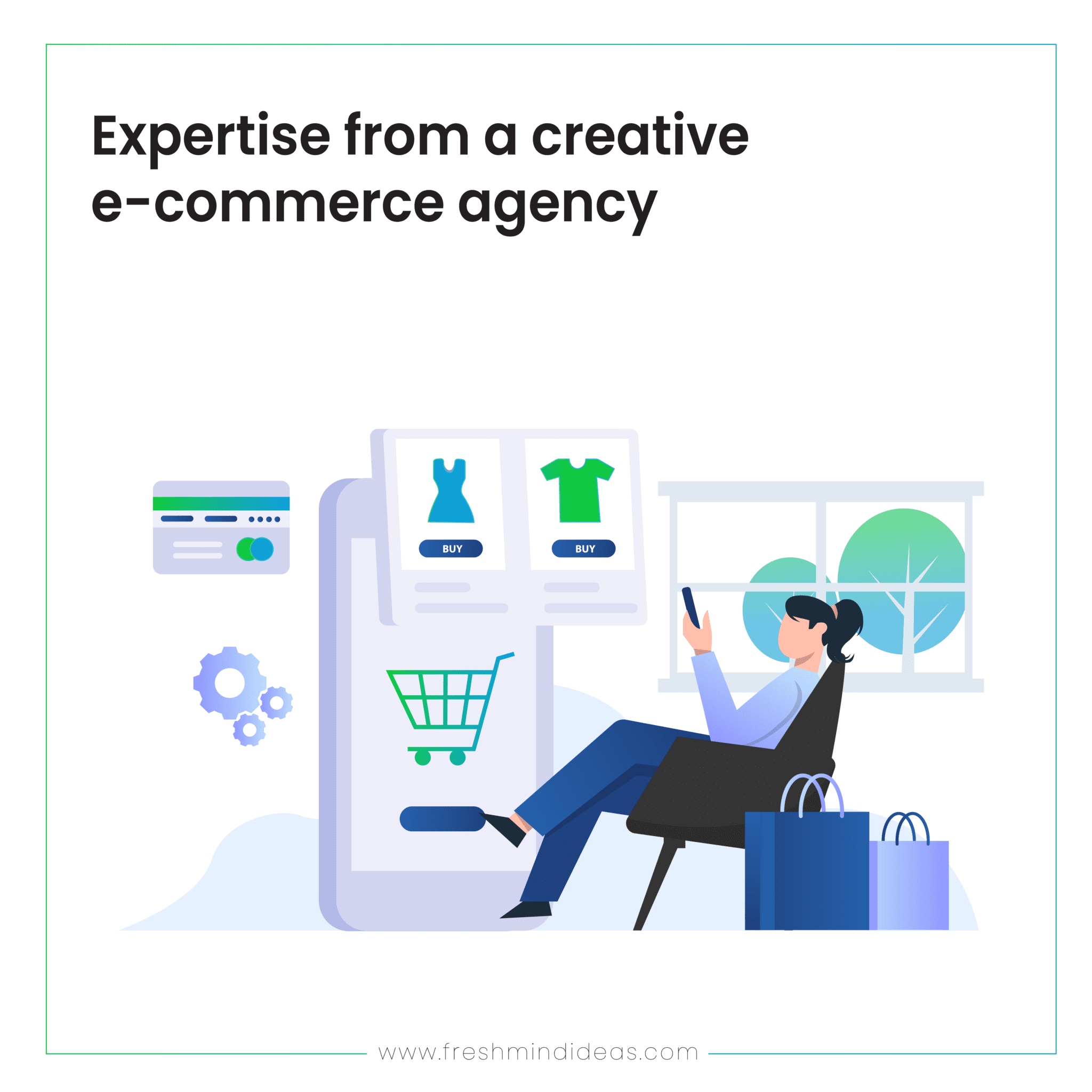 In conclusion, e-commerce branding agencies are irreplaceable in terms of time and energy when developing e-commerce strategies. The e-commerce business is a highly competitive market because it grows and evolves constantly. You can only be successful in the market if you choose the right branding tools and team to support your business. Maintaining e-commerce branding isn't complicated when you hire the right team.
Do you need help with your branding/ marketing/ Web development/ animated videos? Get in touch