Before we begin listing out the many benefits of working with a Google Certified Partner Agency (trust us, there are some pretty good ones), you need to know what a Google Partner is. So, let's dig into the basics first.
Got a project? Let's talk.
What is a Google Partner?
Digital marketing agencies acquire various certifications that are a testimony to their expertise in a particular technology or platform. To earn the Google Partner badge, the registered Ads Manager account of an agency must have a minimum of 50% of account strategists certified in Google Ads. The account strategists must also have at least one certification in each product area, such as Search, Display, Video, Shopping, or Apps, with a campaign spend of $500 or more in 90 days.
A Google Certified Partner Agency is an expert in Google Ads, a pay-per-click (PPC) advertising program. With its expertise and certification, the agency can apply paid advertising strategies along with other digital marketing techniques to maximize campaign success and propel your business's growth.
Fresh Mind Ideas is a Google Certified Partner Agency. Check out our certification here
The Benefits of Working with a Google Certified Partner Agency
If you're looking to enhance your business's online presence and digital marketing efforts, a digital marketing Google partner is just what you need. They come with the promise of high-quality services and expertise in managing Google Ads campaigns, along with several salient benefits that a future-forward company needs to meet its marketing goals. Let's take a look at some of the best reasons to work with a Google Partner agency.
Indisputable expertise and specialization – PPC or paid ads need monetary investments, and when you invest in something it must come with satisfactory returns. A Google Ads partner knows the ins and outs of running paid advertising campaigns with the best possible ROI. They are well-versed in the nitty-gritty of paid advertising, the intricate terms, and the best practices. Their in-depth training enables them to give you the most beneficial results for your ad campaigns. All you need to do is decide your budget and your goals, and your Google Certified Partner Agency can take care of the rest.
Efficient campaign management – Earlier we spoke about deciding your budget; here's the deal about that. Your online advertising budgets don't have to break the bank. Your digital marketing Google partner will advise you just that. With their efficient campaign management skills, they can optimize campaigns to achieve better performance, such as higher click-through rates, conversions, and return on investment (ROI). Their expertise can lead to more efficient spending and better results.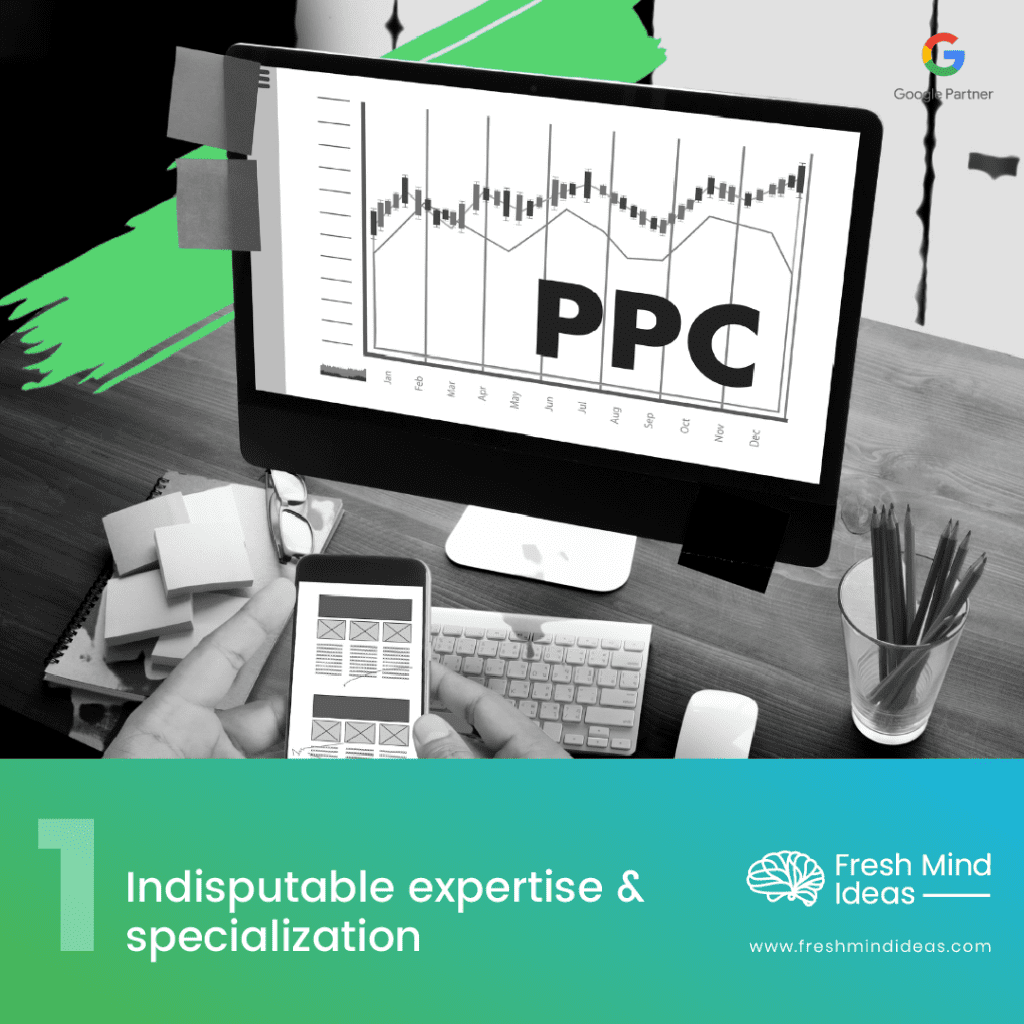 Access to the latest tools and insights – A partner agency gets the first digs into global consumer insights that enable informed business decisions and set the path for strategic conversations. The result? You are empowered to make data-driven decisions to optimize your strategies.
Continuous Education – Here's the exciting bit. A Google Partner does not always remain a Google Partner. It takes continuous education and staying updated with regular training to remain a Google Certified Partner Agency.
The certification is valid for a year, after which the certification exams have to be retaken to prove expertise and improve skills with new training, and for the agency to reinstate its status as a Certified Google Partner. This means you are constantly served the latest strategies in digital marketing that meet industry standards.
Dedicated support – When a campaign faces a problem or some issues need to be addressed, Google Partner agencies get immediate support from the Google team. Agencies can directly reach out to support agents to fix problems efficiently and quickly.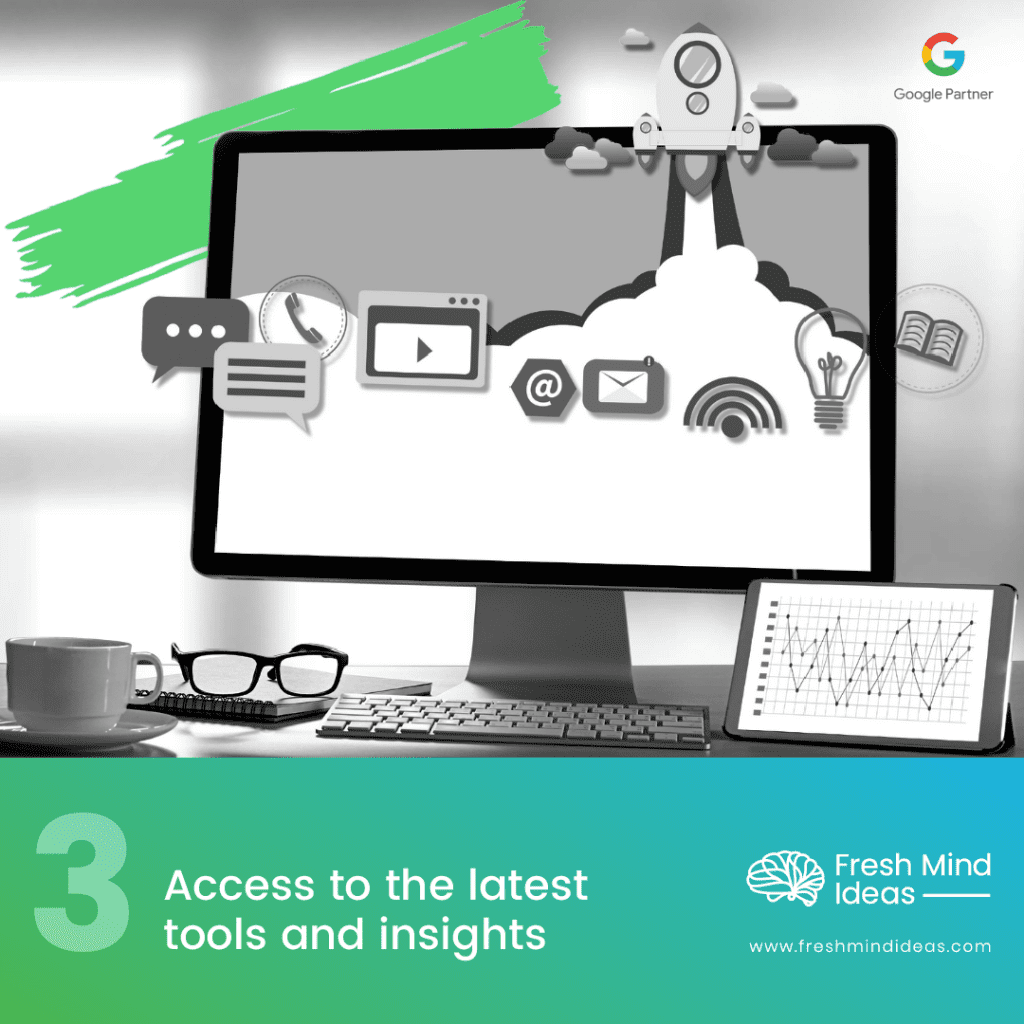 While these are the top five reasons to work with a Google Certified Partner Agency, there are many other benefits that your company can experience if you partner with one. An agency that takes the nature of its business seriously and constantly upgrades its offerings is a reliable partner for any company that wants to drive its growth. Working with such an agency translates into customized strategies that help accomplish your specific business goals and reach your target audience.
The agency will also ensure adherence to best practices aligned with Google's standards and policies. And most importantly, a Google Partner's ceaseless ascent in education enables them to exhibit a proven track record. Just check out their testimonials to gauge their performance and the results they have achieved for their clients.
If you'd like to work with a dependable, well-informed, and professional digital marketing Google Partner Agency in Mumbai, your search ends here. Fresh Mind Ideas is a Google Certified Partner Agency that can help you meet your digital marketing goals so you can focus on other essential aspects of your business.
Want to learn more about Fresh Mind Ideas or need help with a project? Click here.