Digital marketing has brought a new life to the healthcare industry. Digital marketing is playing an important role in marketing many industries, and now it is taking control over marketing for the medical industry too. It's actually high time for the healthcare industry to say bye-bye to the conventional tricks and allow the digital marketing techniques to stay competitive in the field. Most of the people are spending 24 hours online, it is obvious that all organizations, including the healthcare industry, need to increase their brand awareness if they want to reach their target audiences. Digital marketing allows focusing on potential patients. We should never underestimate the importance of digital marketing in the medical industry.
Healthcare Digital Marketing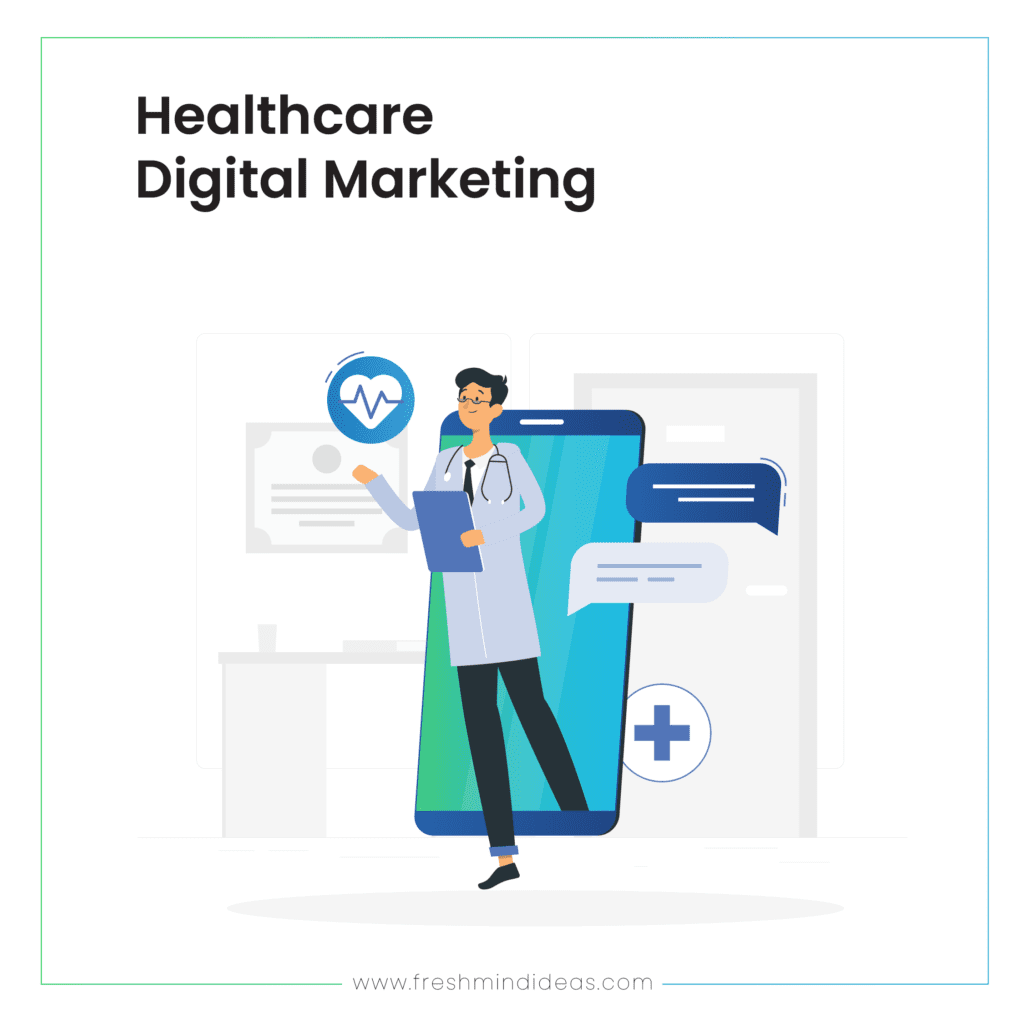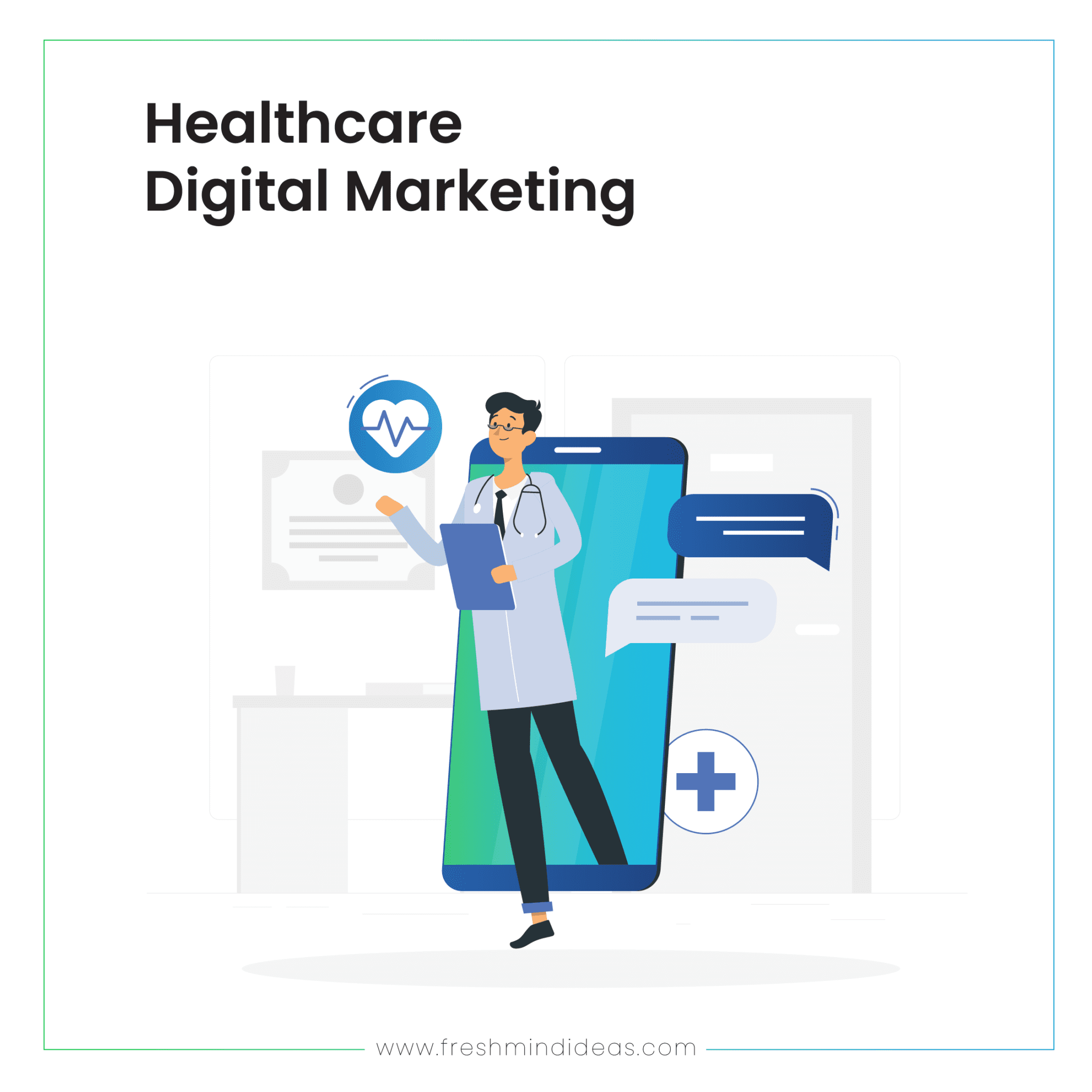 Healthcare digital marketing is the process of promoting your services to patients through online platforms. Most people look online for health information. Digital marketing makes a way to make you stay connected with current and new patients whenever they are in need.
Reasons for How Digital Marketing is taking over Healthcare Marketers
1. Anticipate patients hanging around online
A significant percentage of people look online for health information. Everyone hangs around online for better information. People find to be as believing information found on the internet to be true, so that is the reason for successful healthcare deals happening through the internet. In the modern world, the patient does his or her homework before going to the doctor. The fact that patients are looking for the information they need online means that the healthcare industry should invest in digital strategies to convey the right message at the right time to patients.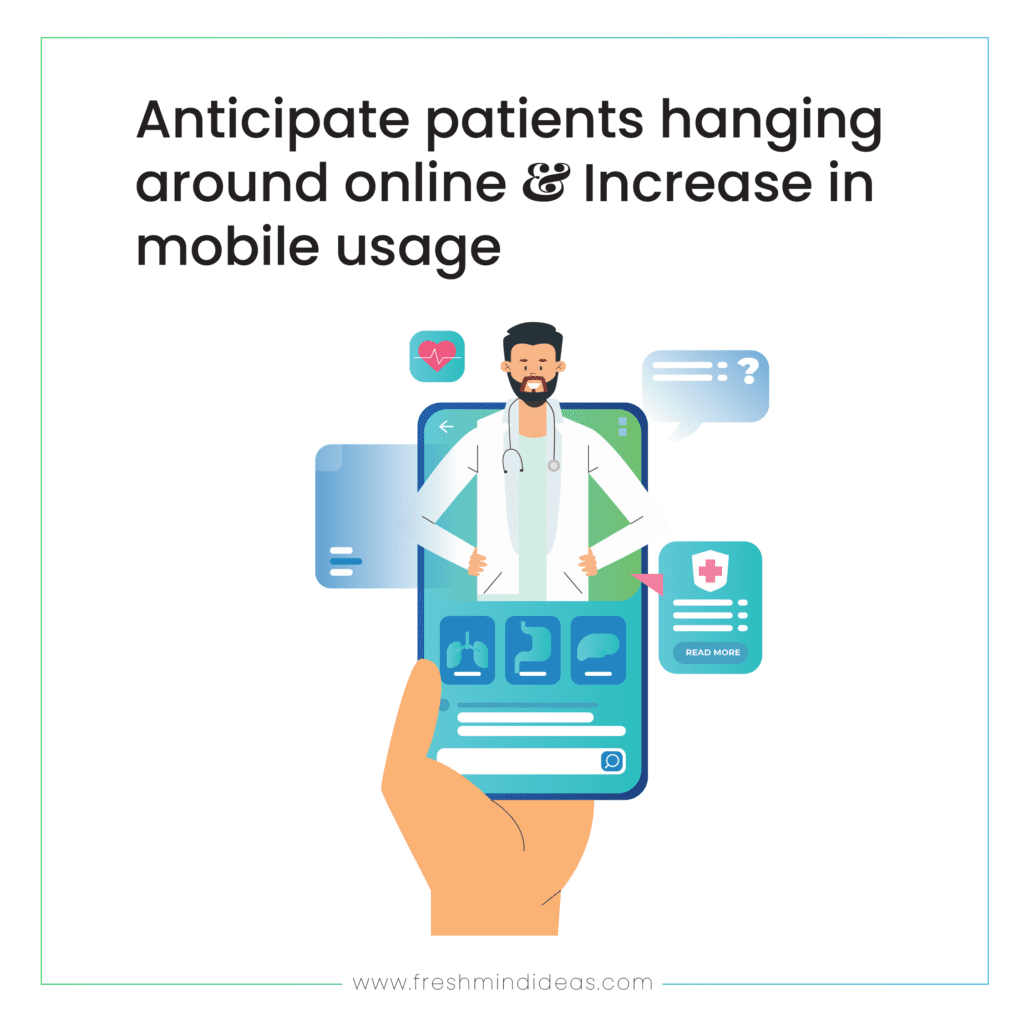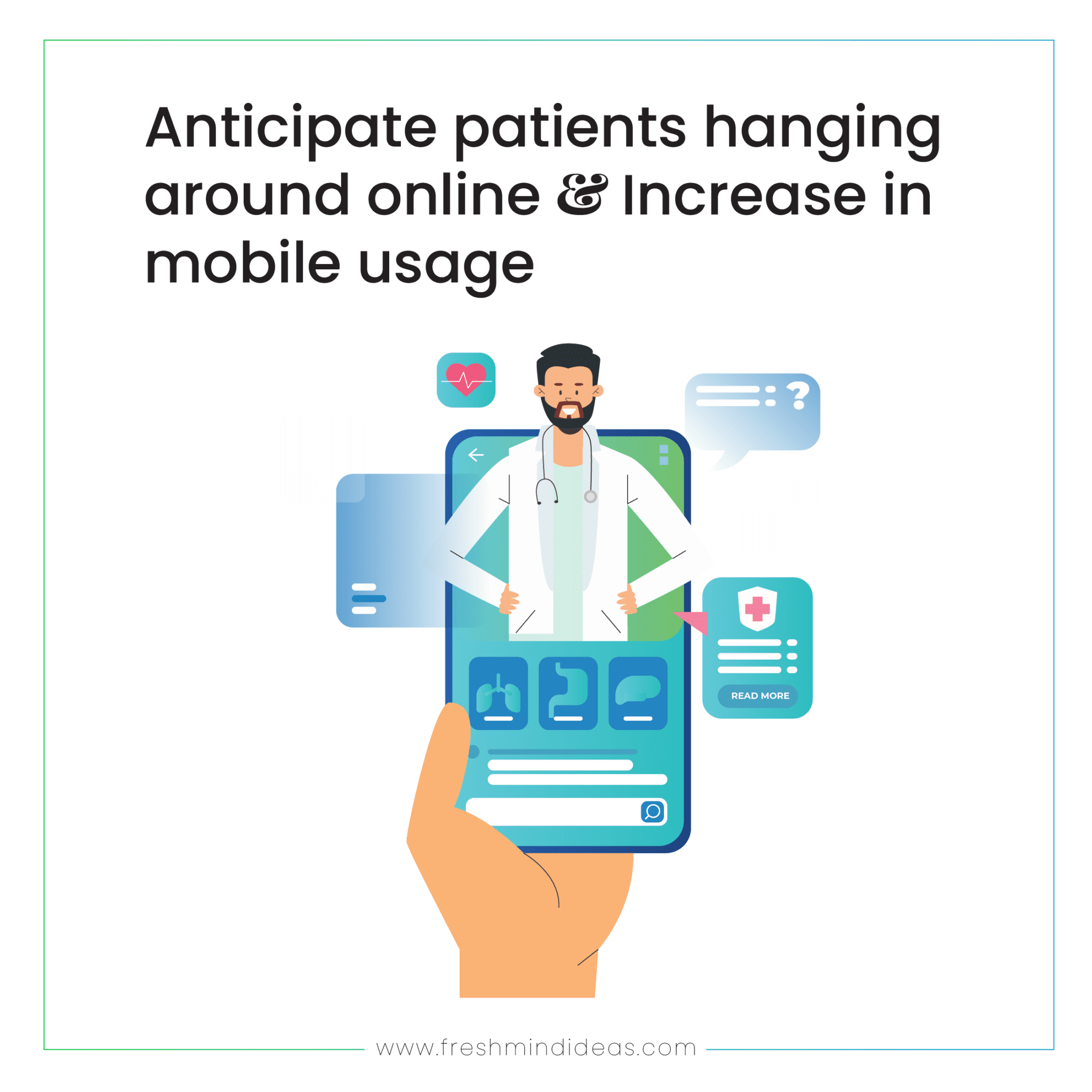 2. Increase in mobile usage
There are a lot of people who are using social media platforms like Facebook and Twitter to not just engage with doctors or healthcare specialists but also to share their experiences. Patients are communicating with other patients to know their experiences or seek information about an illness. A lot of healthcare marketing company in Bangalore are turning to social media services as they see the immense potential it presents in terms of information and connecting with patients. A number of doctors are using social media to get to know about medical equipment, making digital marketing an important tool for companies dealing with healthcare products and services.
3. Search Engine Optimization (SEO)
If you want to become a successful healthcare SEO specialist, then you should provide the best user experience to your patients. The factors responsible for determining the user experience are responsive layout, voice-search optimization, quality content, impressive design, smooth navigation, webpage load time, etc. With the help of an SEO specialist, you can improve your patient's user experience, increase your rank on the search results, and get more traffic to your healthcare website.
4. Pay-Per-Click (PPC) Advertising
PPC advertising is the process of advertising your healthcare services on search engines, social media, and other platforms. If someone does not click on your ad, there is no need to pay any charges. PPC ads provide excellent opportunities to get quality traffic and multiply potential leads to your online medical organization. You can measure the performance of your ads on each platform, you can get an idea about various techniques that are working and that is not working.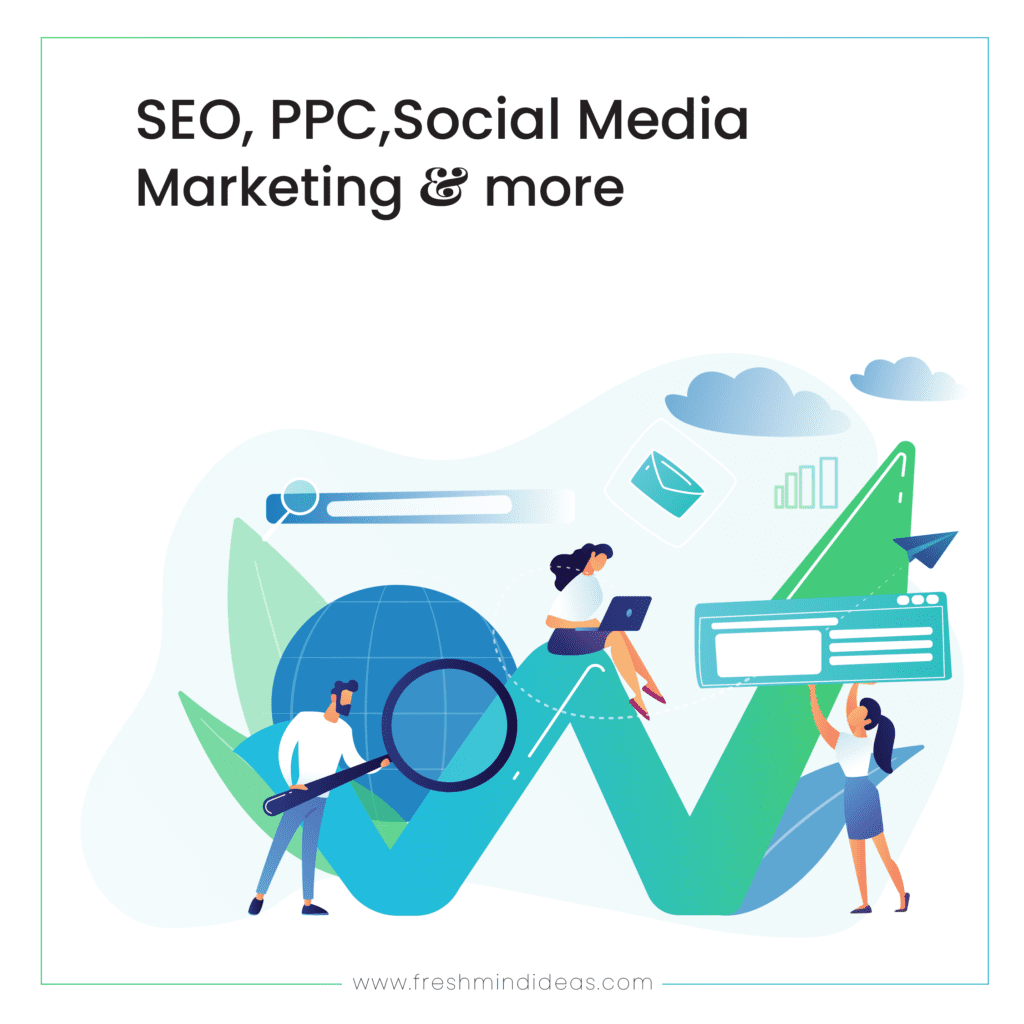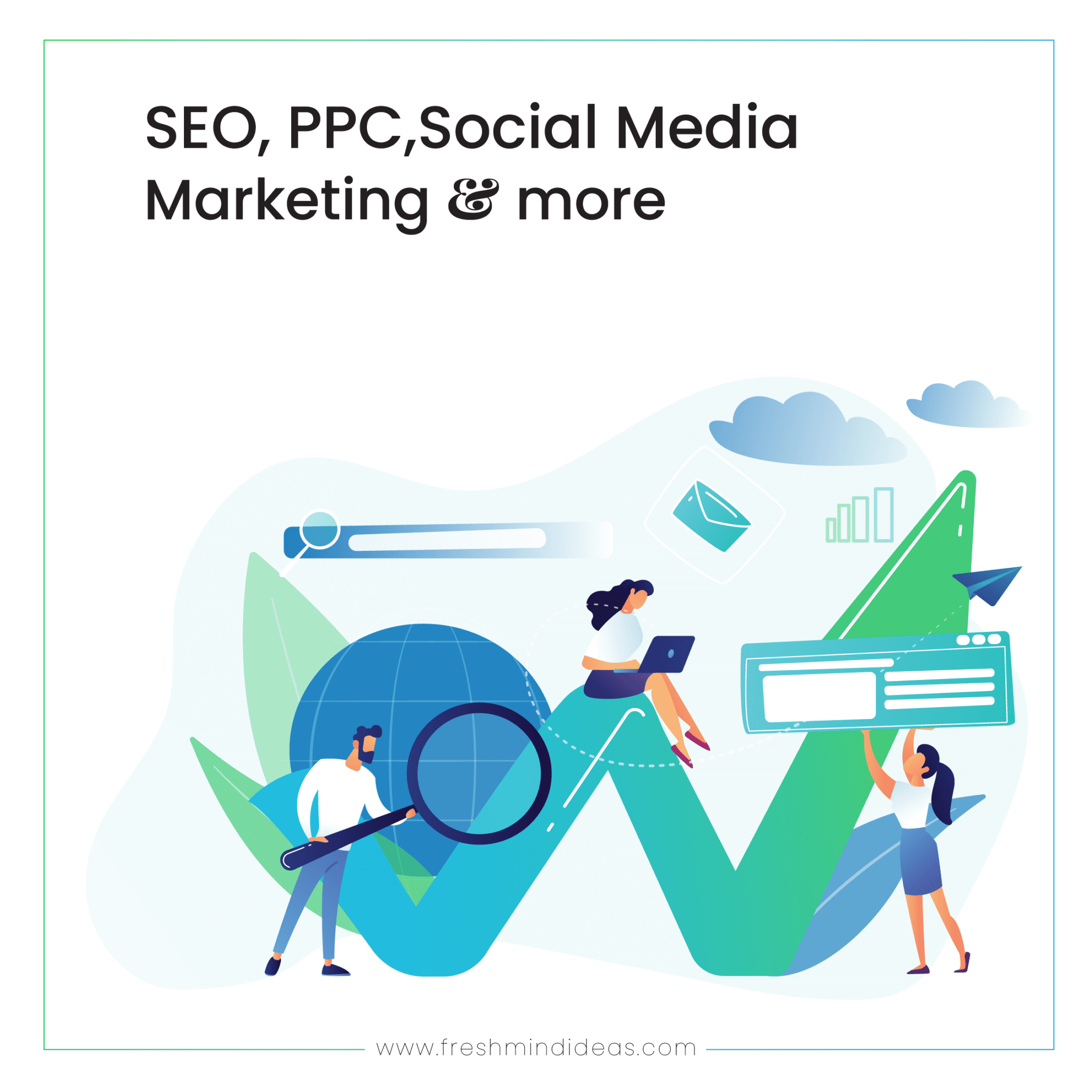 5. Social Media Marketing
Social media marketing provides opportunities to reach patients under different age groups, gender, medical conditions, health issues, etc. Being a healthcare digital marketing agency Bangalore, with an active social media presence, we build public awareness about staying healthy during pandemic times, provide tips for maintaining mental and physical health, clearing the doubts of patients online.
6. Content Marketing
There are different types of content such as video content, image content, and text content. We should provide high-quality content to your user for what they are searching for, then they are more likely to convert as customers.
7. Email Marketing
Email marketing is a cost-effective way to stay in touch with your patient, provide a personalized experience, build a relationship, and stay on your patients' minds. Through email marketing, we can effectively acquire new patients for our online medical organization and retain the current patients.
Advantages of investing in healthcare digital marketing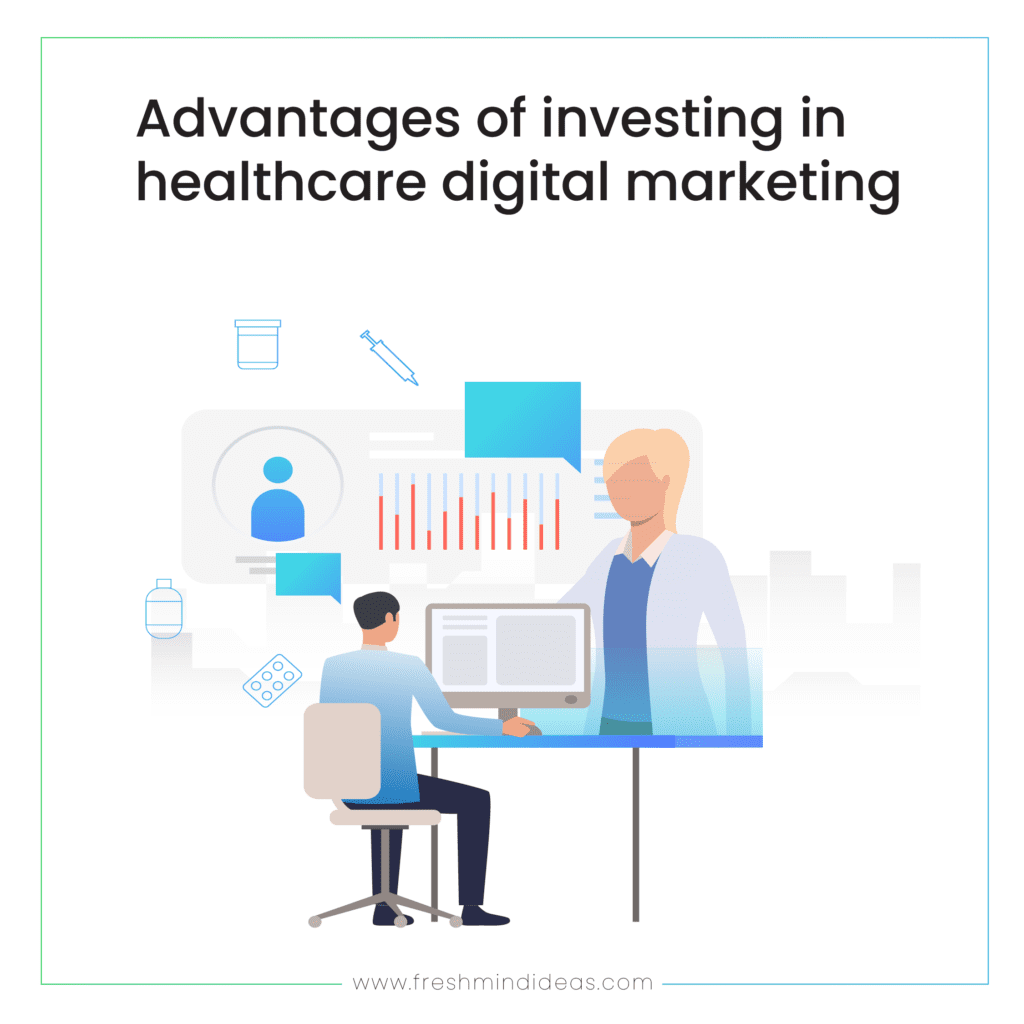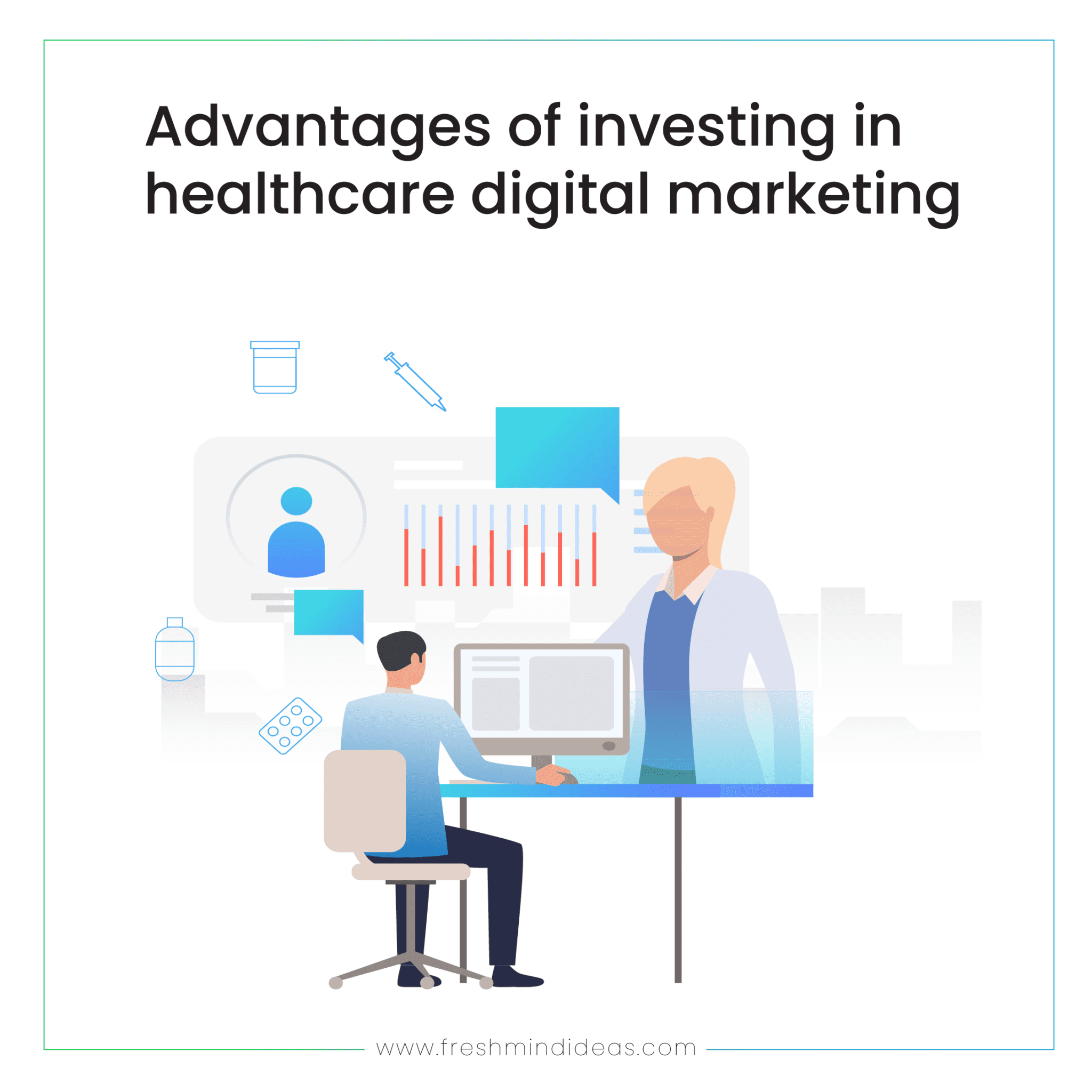 Digital marketing is a cost-effective way of advertising hospitals or clinics.
• Cost-Per-Acquisition (CPA)
Introducing a digital marketing strategy to acquire new patients can reduce your total ad spend.
• Location-based targeting
Digital marketing gives the opportunity for the healthcare organization to target a specific demographic, including age, sex, location, and more. That way, patients can get a more personalized experience.
• Data-driven decisions
By using digital marketing, we can track down a patient's information easily.
• Increased patient referrals
With digital marketing, we can access several professional tools and software that can scale your campaign for high performance and drive quality leads to your healthcare service.
We should never underestimate the importance of digital marketing in the medical industry. Digital marketing agencies can be used for expertise in digital healthcare marketing. A patient's experience and brand reputation will remain the most important factor for a successful digital marketing strategy.
Hire an expert
Basic SEO is common sense to an extent, but if you can afford it, hiring an expert will make sure your site is optimized. Your SEO consultant will audit your location and provide a list of actions needed to take your site to the next level.
The good news is that you do not have to be an SEO expert to ensure your website is top-ranked for search engine traffic. Use common sense and the tips listed above. Are there any additional needs for your website?
I would love to know about them in the comment section below.
In conclusion, all digital marketing in hospitals is effective when used in a streamlined way. Healthcare marketing has possibilities for the healthcare organization to reach potential patients, educate patients, feature physicians and track their marketing results.
Do you need help with your branding/ marketing/ Web development? Get in touch.