Online traffic is essential to dropshipping-based E-commerce websites in order to generate leads and increase revenue. Search engine optimization, or SEO, is one of the best ways to drive traffic and increase sales. SEO campaigns increase your website's visibility to relevant searches by improving its traffic quality and quantity. What is the process? We'll explore the basics of SEO for e-commerce and how it can benefit your dropshipping business in this article. As a digital marketing agency, we recommend that SEO will improve your ranking in search engine results and make your website more visible to your target audience.
How Does SEO Work?
Google and Bing use bots to index web pages as they go from site to site collecting information about each page. A number of factors are considered in the algorithm when handling the pages you've indexed to determine which pages should appear above others when searches are performed. E-commerce web development companies are used by e-commerce web development for business.
The algorithms at Google are designed to provide the most relevant, authoritative results for your search, so users can have a seamless and efficient search experience. You can increase ranking and visibility with the help of optimizing your E-commerce website.
Got a project? Let's talk.
Why SEO is important for e-commerce?
1. Benefits over time
If you stop paying for pay-per-click ads, you no longer benefit from them. The benefits you receive from SEO may take months before you see a solid result, but those benefits last a long time. In addition to generating leads passively, by ranking higher on search engines, your website will begin to appear in search results.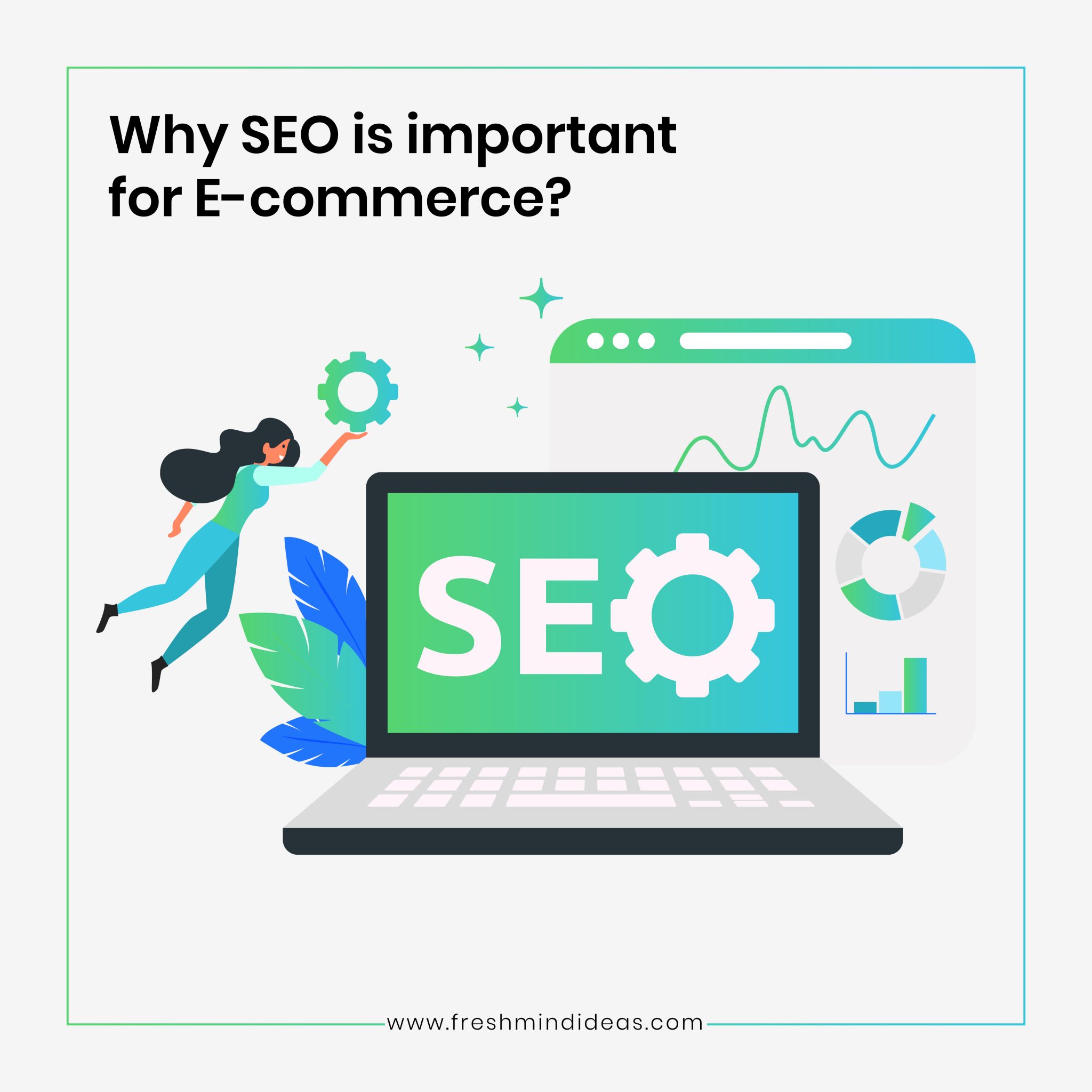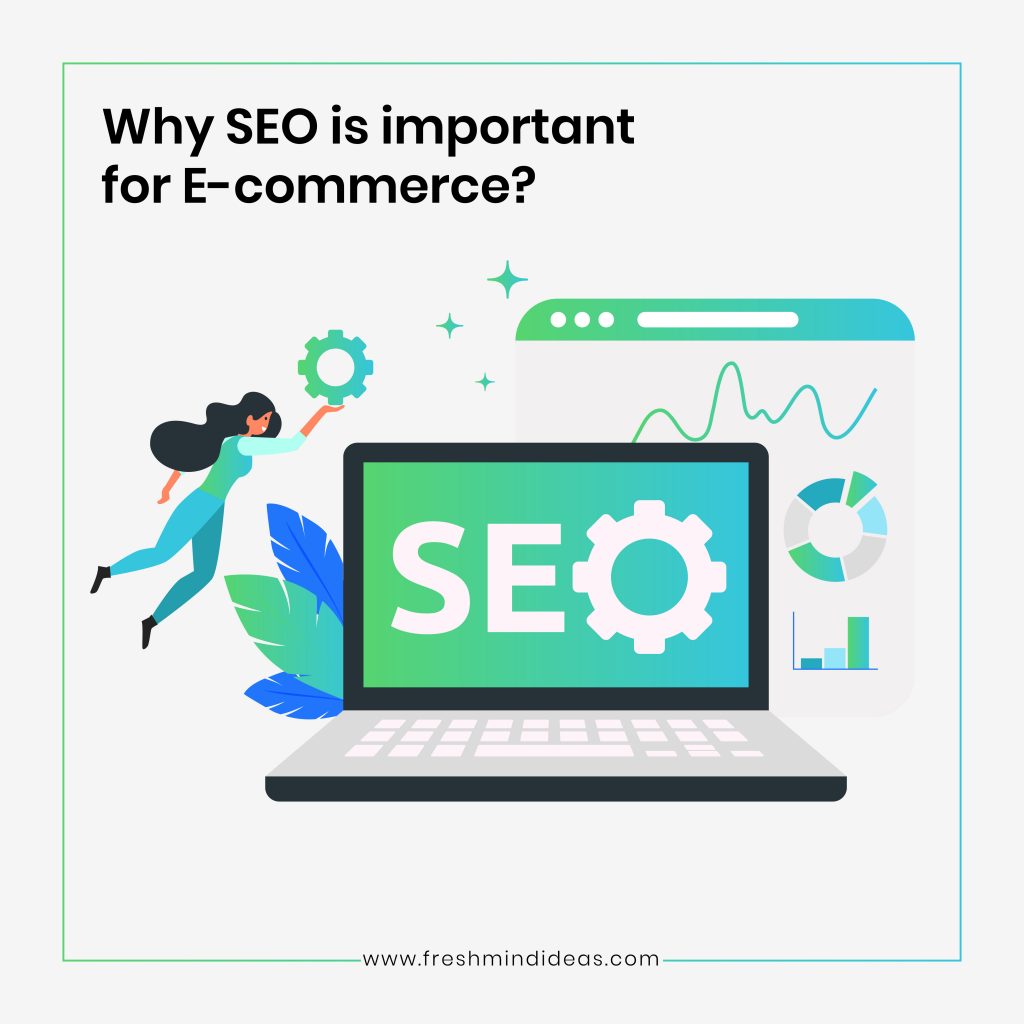 2. Drive quality and relevant traffic
Dropshipping businesses can benefit greatly from effective SEO campaigns. Customers will be able to find you if your website is optimized for the right keywords (more on that below).
3. Creates a feeling of trust and credibility
Building trust and credibility with existing and potential customers is the key to running a successful dropshipping business. Having a higher Google ranking makes you look like a leader in your field.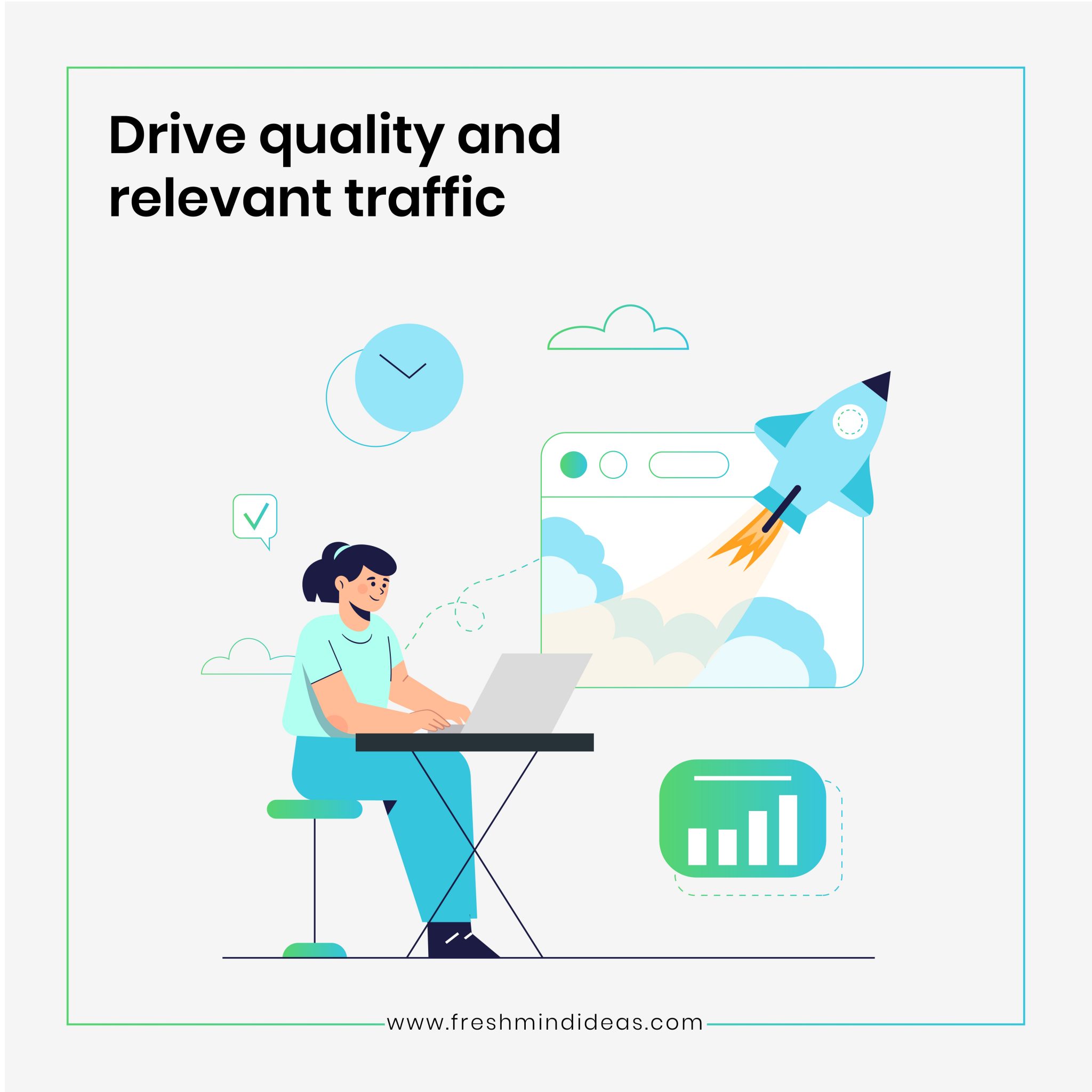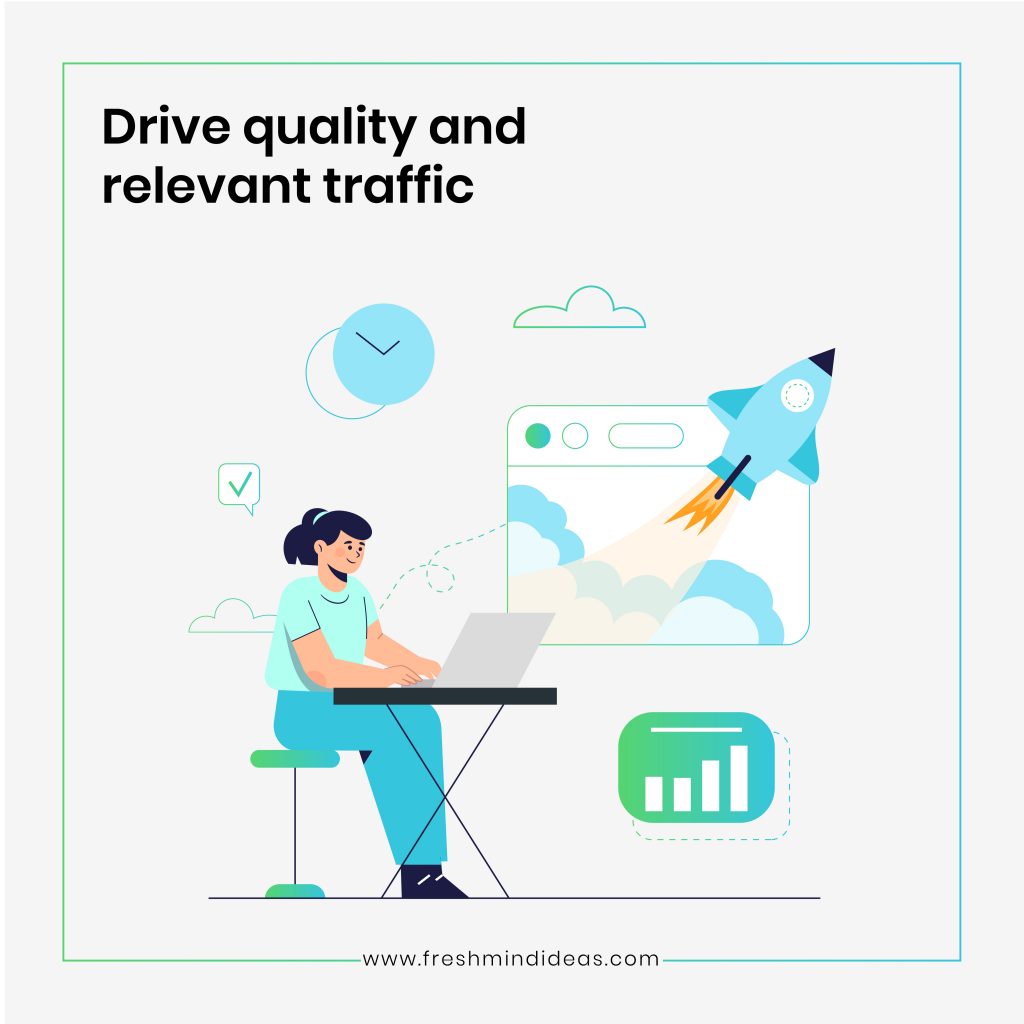 Understanding the fundamentals of SEO can help your dropshipping business to succeed.
SEO essentials for Ecommerce Sites
1. Conduct a keyword research study
You cannot get higher on search engine results without knowing what to rank for. In keyword research, you identify popular search terms for the type of audience you are targeting. Incorporate keywords into your content strategy to boost online visibility once you have a list. There are several tools available for keyword research, such as Soovle, Google Search Console, and Ahrefs Keyword Explorer. Keywords Everywhere is a Chrome extension that lets you find related keywords and long-tail keywords. The more specific the phrase, the more likely it is that visitors will use it. A long-tail keyword can also be included in your article to make it more targeted.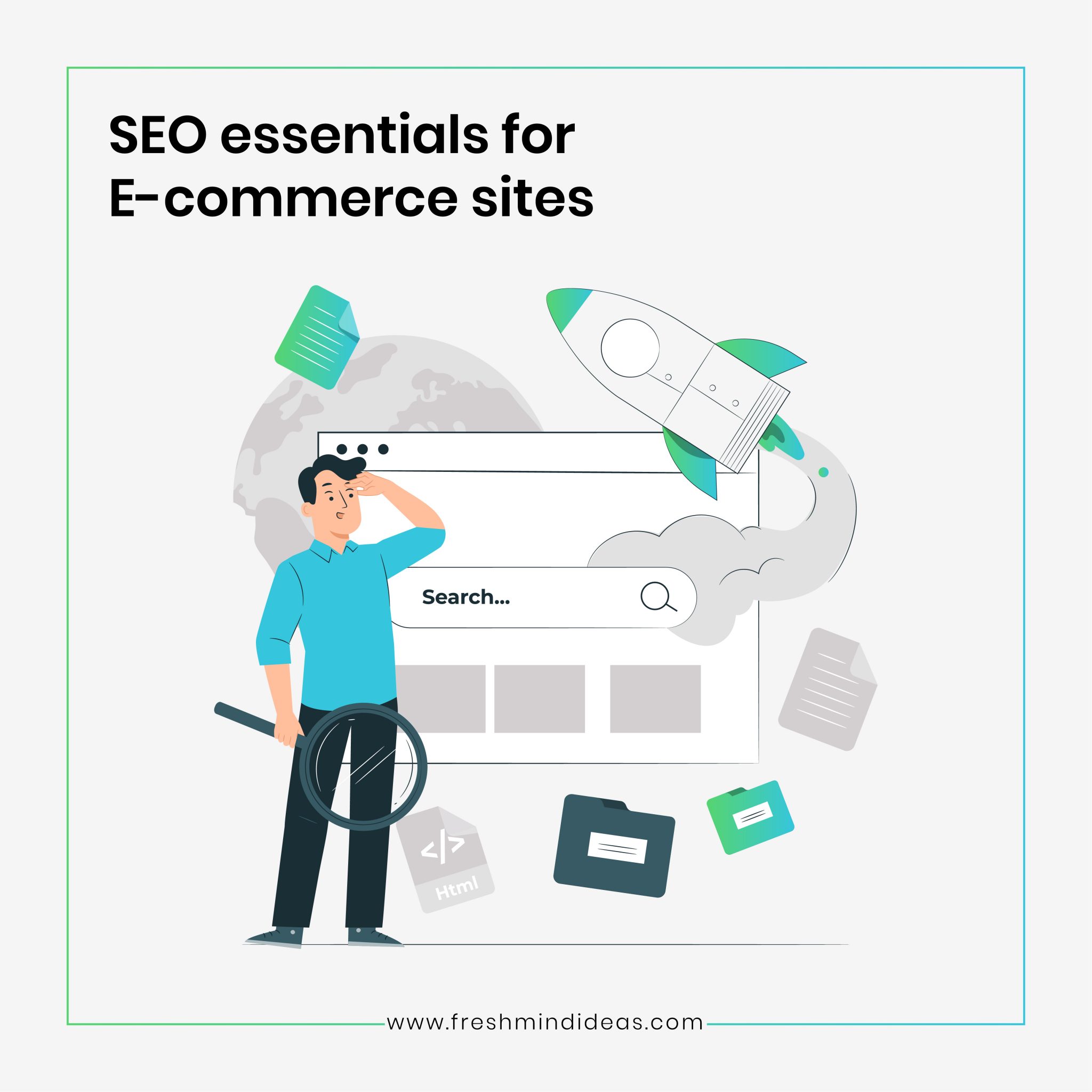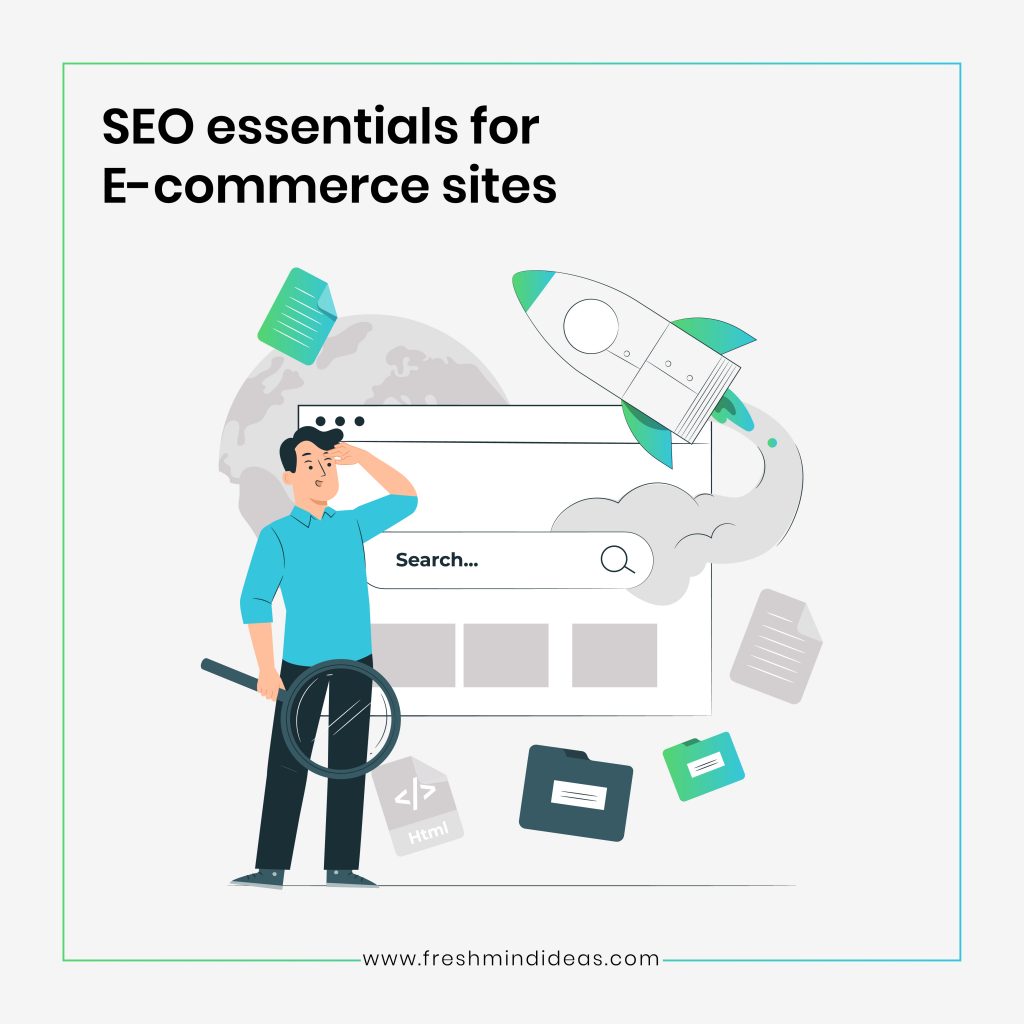 2. Content Creation
Content of high quality, relevant, and unique value is particularly important in SEO for e-commerce, as it promotes trust and credibility within your industry.
Creating content about your product niche is the first thing you should do. Increase your conversions, improve your organic traffic, and generate more leads with these techniques. To find a product to purchase, your target audience will start by searching on Google.
If you have good quality content, your website will rank higher for your target market. Users need to be informed about the product, its benefits, and how it can be purchased. Your website visitors will be loyal customers because you've provided them with high-quality content.
3. Website loading speed
It affects both user experience and SEO negatively when a website has a slow loading speed. Websites that load slowly have a higher bounce rate and fewer conversions. It is estimated that the bounce rate for websites taking more than three to four seconds to load can reach up to 90%.
You can make your website load faster by following these tips:
Resize and reduce the images on your website.
Pingdom or Google PageSpeed Insights are two ways to check your website's speed.
Choose a web hosting package that is fast and responsive.
JavaScript, CSS, and plugins should be used as little as possible.
Redirects should be avoided.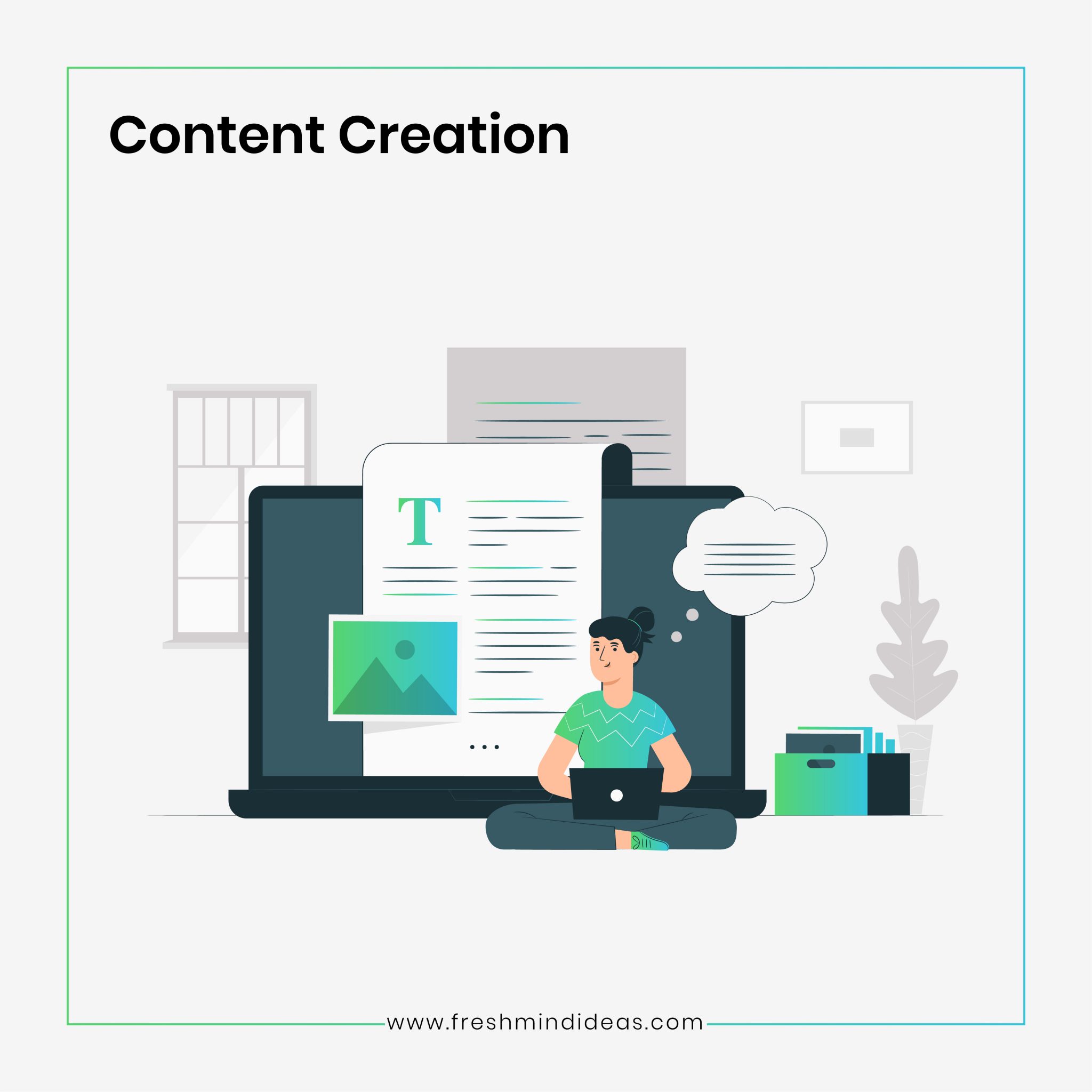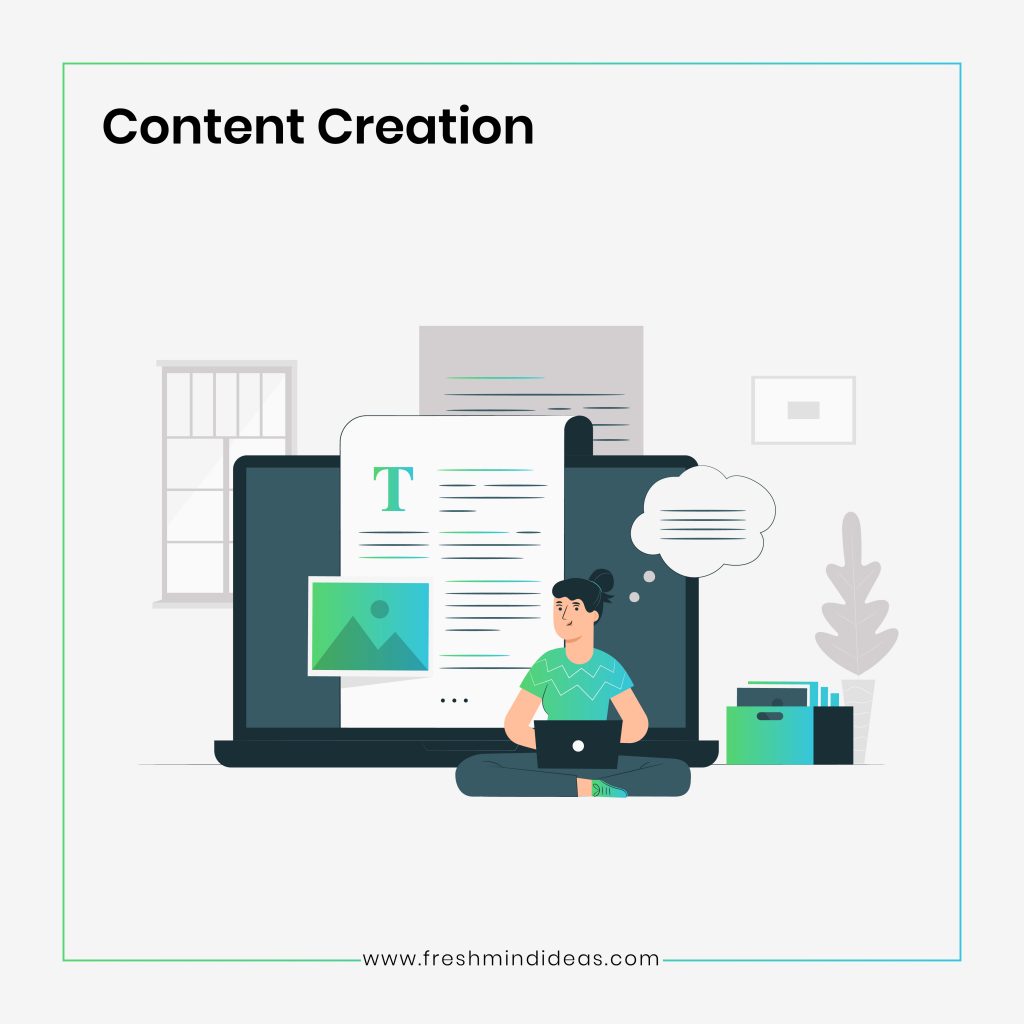 Hire an expert
These SEO tips for eCommerce sites are just a few of the techniques you need to know to make your website search engine friendly. After your site is set up and running, you can continue to use these strategies to ensure your business remains competitive.
Do you need help with your website optimization? Our SEO consultant will audit your location and provide a list of actions to take your site to the next level. Is there any additional need for your website?
Let us know in the comment section below.
Our experience tells us what features, nuances, and technology will make your online store attractive to customers, convenient, practical, and high-performing. It's not an easy task, even if you use WordPress, e-commerce plugins, or Shopify. If you hire an e-commerce website development company, you need to make sure you choose one that can build you the perfect website, both in terms of design and functionality.
Do you need help with your branding/ marketing/ web development/ animated videos? Get in touch.