Most of the time, people do research online before going into a real estate agency to buy a property. Therefore, to reach them, you need to appear higher in search results. This is the most effective way to engage with your audience and build awareness. Developing an effective digital marketing strategy for any business begins with developing a well-designed website. Also, website optimization is essential to make your website appear higher in his SERP.
Got a project? Let's talk.
Importance Of Real estate SEO
Many new realtors are entering the field and this poses a challenge for realtors to stand out from the crowd. Developing a website and advertising the services you offer is not enough to attract potential customers. It should be relevant, informative, and up-to-date. SEO is the only way to make your website appear higher in search results.
Search engine optimization (SEO) is one of the most powerful digital marketing tools for building awareness and attracting potential customers to your business. Using SEO strategies for your real estate website can help generate more organic traffic. There are so many factors to consider when developing an SEO strategy. Including technical stuff. Real Estate SEO Agency Bangalore offers professional support for this. SEO elements should be monitored and updated on a regular basis. A lot of research is essential to the proper use of the elements. Our real estate SEO services cover all these processes to ensure your real estate website is competitive.
How SEO will help in Real Estate
Real estate SEO services improve the visibility of your business. And it helps build trust and credibility with your audience. At Google, we constantly promote valuable and relevant content to searchers. Relevant and necessary content increases your rank and is more likely to keep users on your page.
As we have seen, search engine optimization improves your website's ranking in the SERPs. Increased traffic and profitable results. This will help increase awareness of your real estate business. If you don't invest enough in SEO, you miss the opportunity to let people know what you have to offer. If someone can visit your website and get value for your company, it will have a positive impact on them.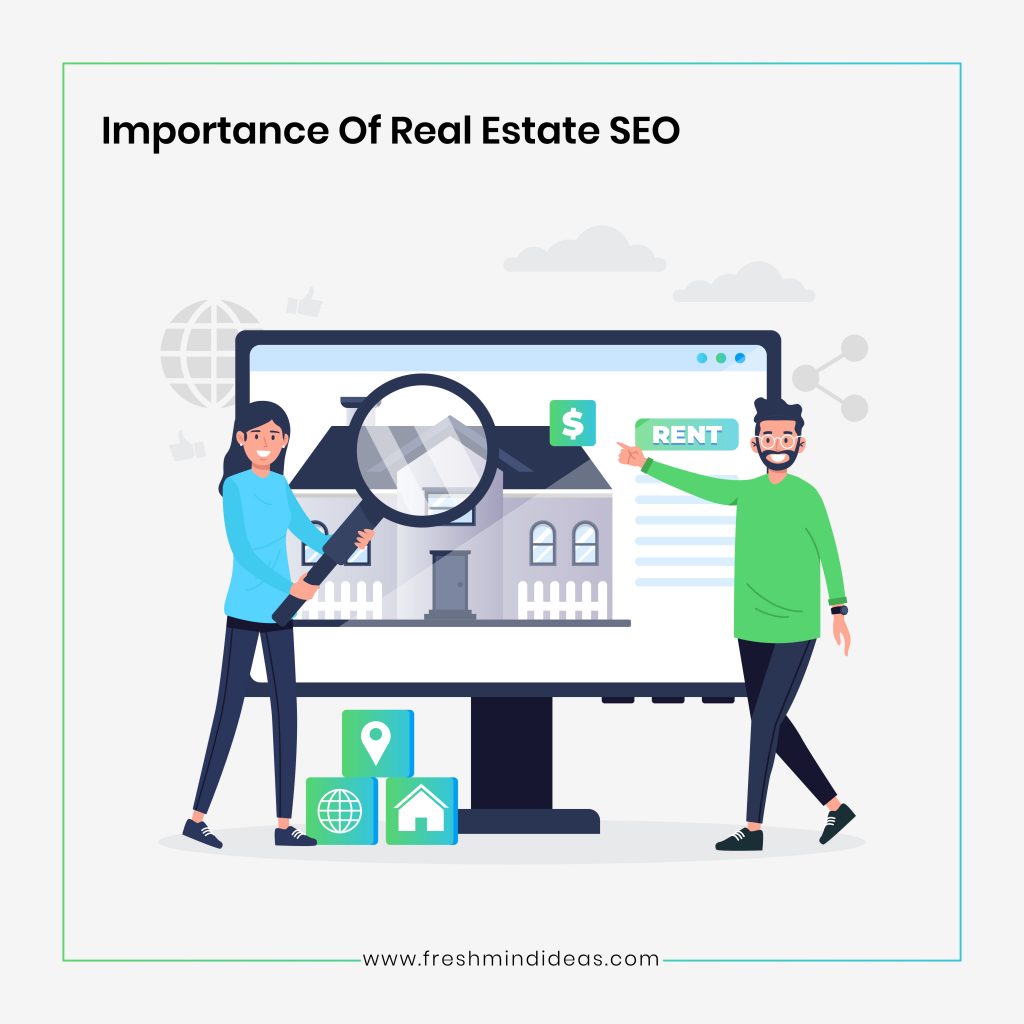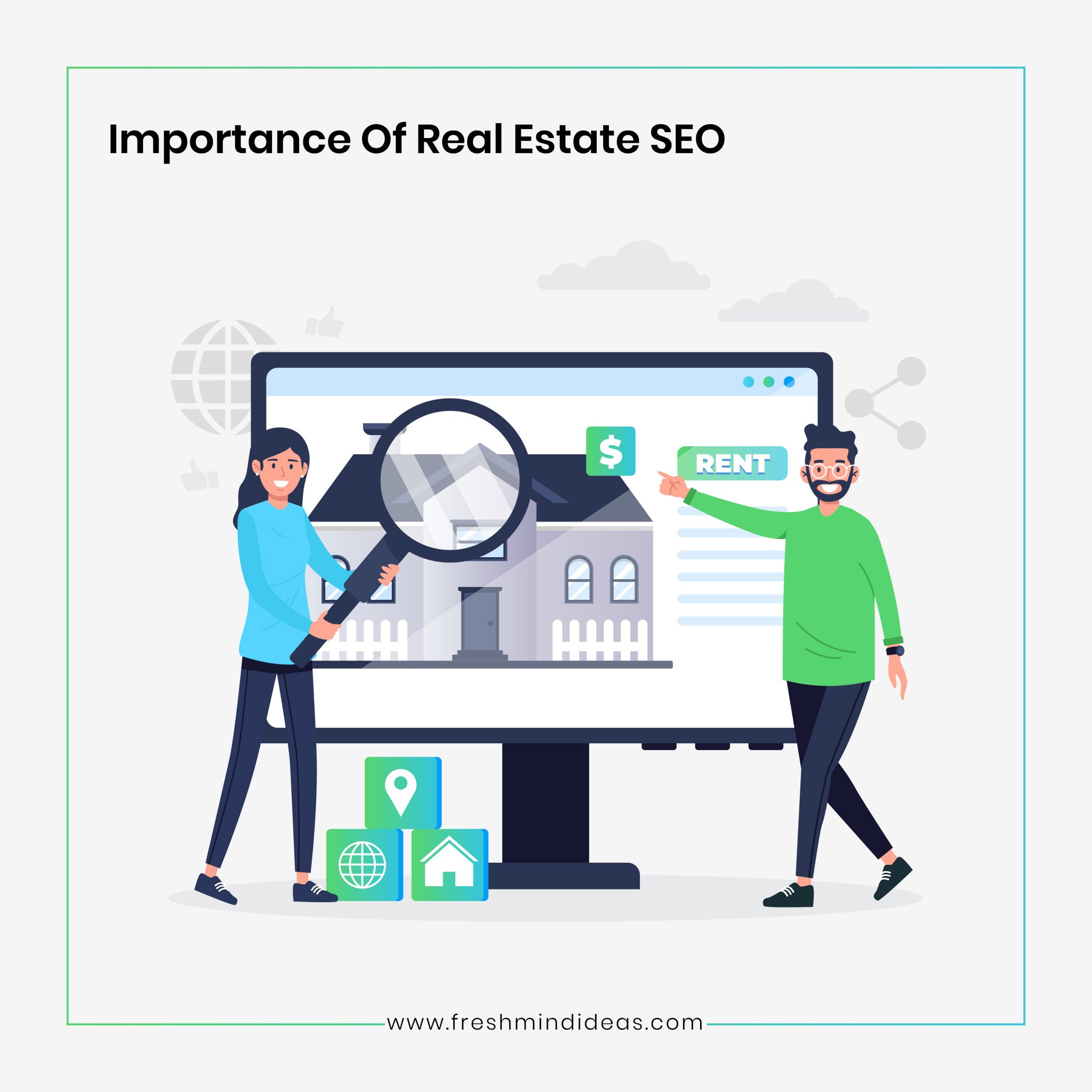 Hire an expert
Realtors need to use digital marketing techniques effectively as the real estate industry is growing rapidly. From searching for real estate to buying it, everything is done online today. To attract your audience and convert them into potential customers, you need to maintain an active online presence. SEO is the most effective way to do this.
Your website is your company's showcase. It provides information about your business and helps you differentiate yourself from your competitors. SEO Agency Bangalore can help you optimize your website and make it accessible to more users. The best SEO consultant in Bangalore will audit your location and provide a list of actions needed to take your site to the next level.
Here, we explained the importance of search engine optimization for real estate companies. Need something else for your website? Let us know in the comments section below. Search engine optimization is a cost-effective digital marketing strategy that helps real estate agents generate leads for their businesses. It aims to increase awareness and attract more potential customers to your business.
Optimizing your real estate website is an ongoing process. Business results take time. However, investing in SEO is a viable strategy. Because it's the only way to put your website exactly where you want it. The best real estate SEO company is always at your service.
Need help with branding/marketing/web development/animated videos? Get in touch.