There is constant advancement and evolution in the health and wellness industry. Whether it is educating them about the newest and best products or providing them with a diet and exercise plan, wellness consultants and nutritionists strive to provide clients and patients with the best possible service. Is your business related to wellness? Worried about your website's performance, not generating new clients, or generating more business? Is your health and wellness business trying to stand out from the rest?
As part of your digital marketing strategy, you should also utilize proper SEO strategies to generate more traffic to their website so that they can grow their business. There is a great deal of competition online these days, so standing out is difficult. Therefore, digital marketing for health and wellness plays an important role. Modern consumers rely increasingly on online and mobile resources to find the information they need, which is why SEO for health and wellness clinics is so important. To be successful with your campaign outreach, your organization needs to maintain a competitive edge, especially online.
Got a project? Let's talk.
The Importance of Using Effective SEO
No matter how helpful and important a beautifully designed website is, it will be difficult to grow a customer base without the assistance of effective search engine optimization. There are numerous factors involved in SEO implementation, which do not stand alone. A professional website begins with an optimization strategy, informative content, user-friendly design, and a value proposition.
A website that is optimized for search engines, as well as for users, will be rewarded through unique content. By keeping your audience in mind, researching relevant keywords, creating unique and valuable content, and engaging with them, you can get better results. This will be recognized by the search engines as a reliable website that will rank in their search results.
1. Developing a content strategy
Your content strategy should also deliver tools and content that are relevant and helpful to the audience you are targeting. It will demonstrate that you run a high-quality site that users can trust. To create value for your target audience, you must understand what they need and how you can deliver it. Producing irrelevant content that does not increase domain authority or trust will not enhance your content's value for your audience. Instead, you must focus on giving your audience value.
You can also use a blog to promote your wellness practice website. The purpose of blogging professionally is to position yourself as an authority in your field. You will also increase your content's chances of being found in organic searches if you post regular blog articles. You should focus on topics in which you have the most expertise. When you provide expert advice to potential clients, you will attract new ones who are looking for answers to their questions. It's never been a better time for you to produce content that informs and relates to your audience, whether you're a healthcare professional or a wellness influencer. It's more important than ever to have healthy content available for your audience.
2. Discovering targeted keywords
To have an effective SEO strategy, keywords are essential. It is important to do your keyword research based on the audience's needs. In your content, you should naturally incorporate keywords. Keywords should be incorporated into your content based on what audiences are searching for online. To make it easier for you to plan your site, here are a few free keyword tools. If you simply write pages full of keywords, you will not succeed. As search engines become more adept at penalizing sites that do this, keyword stuffing has become more of a problem.
Instead, you should focus your content around a few keywords and utilize them naturally and sparingly in the article while still keeping first and foremost your target audience in mind. Don't write for search engines, but instead focus on producing relevant and helpful content for your audience.
3. Backlinks are helpful
Linking from one website to another is known as a backlink. In the ideal scenario, your site would be viewed as an authority if you accrue a substantial volume of credible backlinks, and other websites would then link to you to verify their legitimacy. Credible websites linking to one another improve the domain authority of the site, which, in turn, informs search engines that this website is a reliable source of information.
As a result, your site would begin to rank higher in the eyes of Google. Your website can also benefit from backlinks. Your web pages need to have both internal and external backlinks. It's essential to focus your links on the user's needs and how your information will help them, rather than just adding as many links as possible to your content. A website needs to make sense and take users on an information journey in a natural way.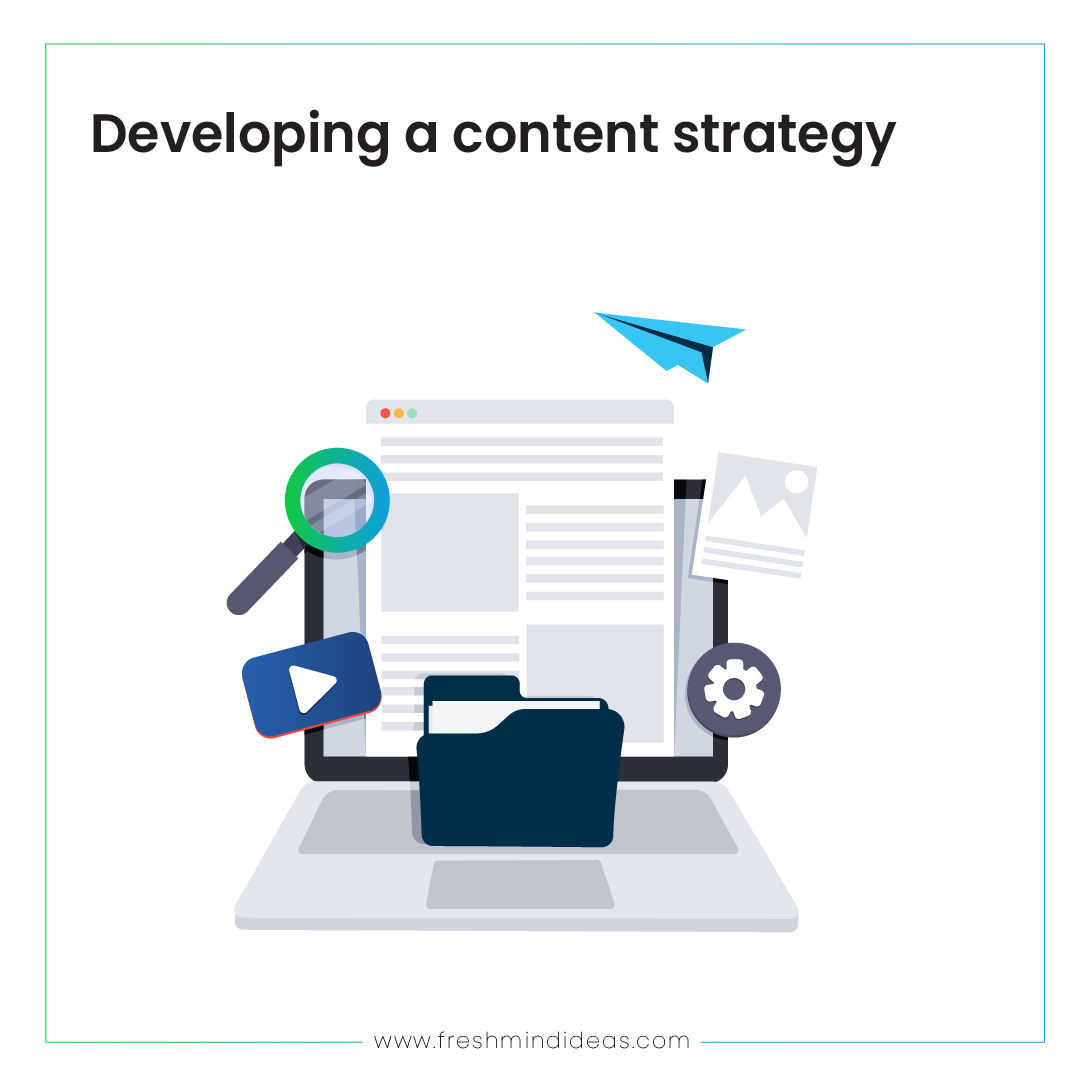 4. Optimize your website
You should make sure your website is mobile-friendly as well as web-based. More people today are using their phones to access the internet, which is why this is important. Mobile devices are on the rise, so your website should work on any device that a user might be using. A smoothly functioning and fast site is equally crucial. Your search engine ranking will improve as a result. It will also be appreciated by your users. All of us have been offended by websites that don't load quickly, are confusing, and don't make it easy for the user to interact with. Keep your users in mind at all times!
5. Take part in social media
Engage with your customers where they are online by knowing where they hang out. With social media, your brand can connect directly with your customers, clients, and potential followers, but social media offers much more. By making your website more visible, you can drive traffic back to it. It is important to engage your audience on social media so that they will want more. In addition, they will take positive action on your website by viewing your services or products.
6. You must know who you are targeting
Knowing your audience is the first step in creating an effective marketing campaign. Purchasing a product or service is defined as targeting your target audience. You can define your target audience by identifying their location, gender, age, and needs. If you want to become an authority in their eyes, identify what they want and what they lack to become the one who they turn to for advice. When you have this information, you can connect authentically and provide them with the services and/or products they need.
Hire an expert
It's possible to improve your digital marketing strategies for health and wellness centers and gain customers by using many other tips and tricks. But before you do that, you need to experiment. Do you need help with your website optimization? Our SEO consultant will audit your location and provide a list of actions needed to take your site to the next level.
Is there any additional need for your website?
Let us know in the comment section below
By following these tips and strategies, your health and wellness center will begin gaining new customers, retaining those customers through brand loyalty, and creating an interactive relationship with Followers. You will be able to use social media to its maximum potential for marketing your salon after having read this post, which hopefully exposed you to a few new tactics.
Healthcare businesses can boost their practices with PPC campaigns because millions of health-related topics are searched online. Many healthcare marketing agency in Bangalore specialize in building PPC for hospitals. 
Do you need help with your branding/ marketing/ web development/ animated videos? Get in touch