If you are a budding real estate agency or agent then you might be someone who has great knowledge in dealing with your customers. You know the right apartment they are looking for and all you have to do is find people who are looking for a good real estate agent. But when we enter into a competitive industry like the real estate industry just knowledge about your business is not enough. You must get into marketing and let more customers reach out to you.
In the present technically growing era, digital marketing for real estate companies is grabbing attention. It is due to its impact on ROI and leads. So let us discuss how some of the strategies used in digital marketing for the real estate industry.
Got a project? Let's talk.
1. Creating a website is a must
If you started your own real estate company or business then it is mandatory to create a personal website for your company. The time when people used to come into your office looking for a property is gone now. The digital era gives a perfect portfolio for your company through your website. People read what you show through your content to ensure quality and the site is SEO-friendly. It includes your services office timings, listings of properties, reviews, recent properties for sale, links to personal blogs, etc.
2. Search Engine Optimization
If you want to appear above your competitors, whenever a user searches for a real estate agency in Google then you have to apply Search Engine Optimization on your site. It involves the application of aspects like backlinking, including the right keywords, use of images, technical aspects, and also promotion through external factors. After creating quality content for your website focus on making it SEO-friendly. An expert in digital marketing for real estate industry that can help you from creating a website to making it SEO-friendly.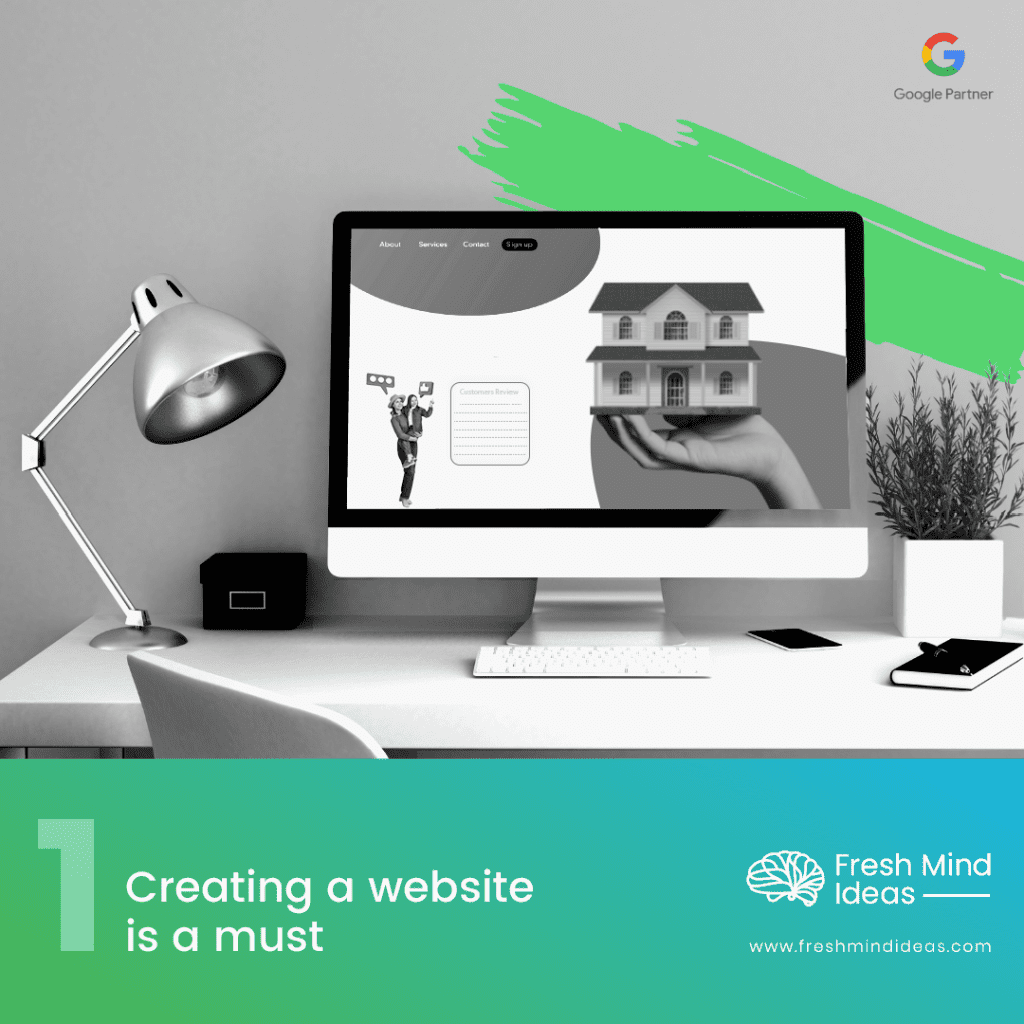 3. Virtual tour
Virtual tours are a great way to showcase properties for sale and can be a valuable tool for anyone looking for a new home or property. They can also inspire potential buyers to make a purchase. By working with videography experts, you can create an effective virtual tour for your property. To maximize the marketing potential of your virtual tour, consider collaborating with influencers on platforms like YouTube. Additionally, publishing the tour on your website and social media accounts can also help increase visibility and attract potential buyers.
4. Use Google AdWords
Google AdWords is an effective tool for creating advertisements for your real estate company. It allows you to add a short description and choose the right image to showcase your ideas in the most creative and attractive way. When a user clicks on your ad You have to make the payment. This is called Pay Per Click(PPC)The system works by bidding on specific keywords used in Google searches. This is a great way to determine if your ad is working effectively. If it is not, you can try improving those ads and bring up new ideas. It is found that Google AdWords is more effective than a traditional SEO strategy.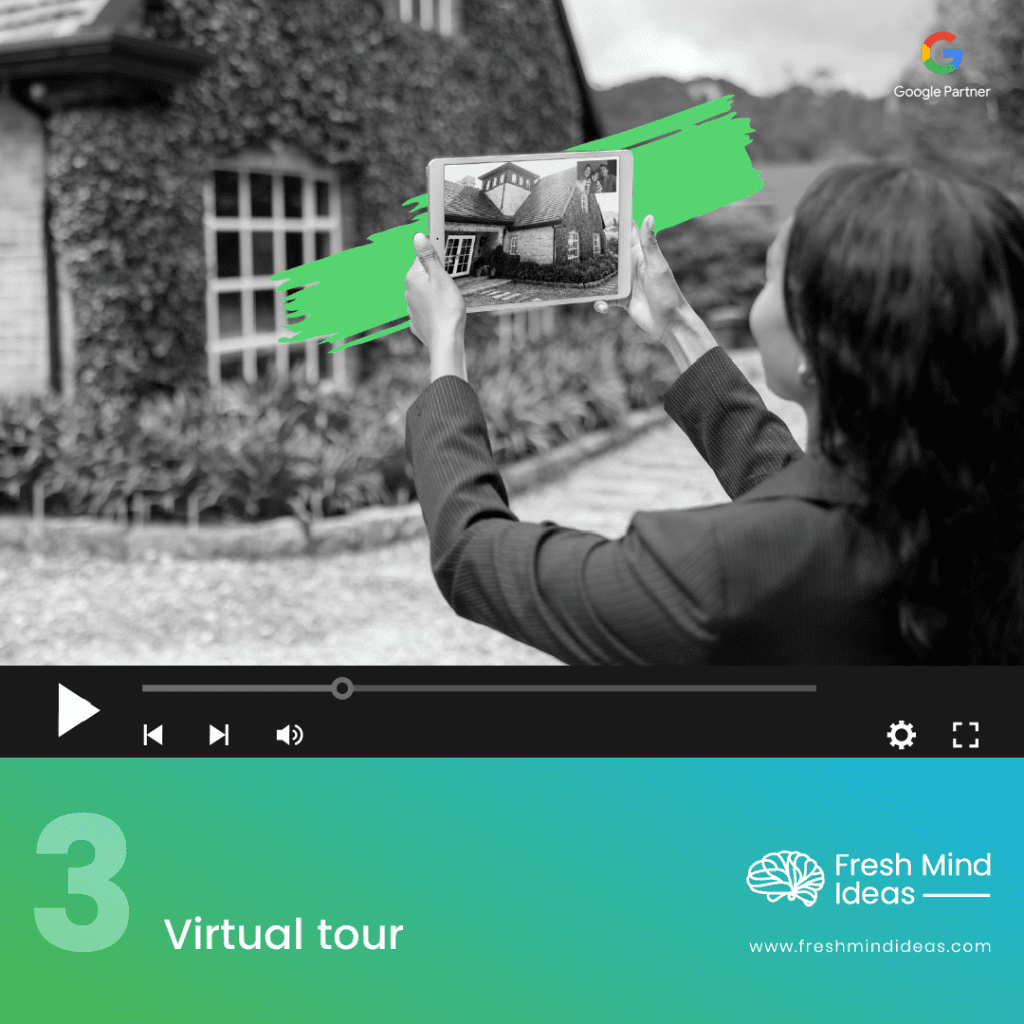 5. Email marketing
Email marketing is a cost-effective way to reach and engage with a large audience. It also allows for personalization and segmentation of your audience, making it easier to tailor your message to specific groups. Additionally, email marketing allows you to track and measure the success of your campaigns through metrics such as open rates and click-through rates. This can help you optimize your strategy and improve your ROI. Furthermore, Email marketing can also help to build a strong and long-term relationship with your customers through consistent and relevant communication.
6. Video Marketing
Video marketing has been shown to significantly boost organic traffic to websites, especially in the real estate industry. Creating virtual tours of properties for sale, including reviews from buyers, interviews with architects or interior designers, and tips on how to make a home a better place to live, can help promote your business and attract potential buyers. Youtube is a popular destination for real estate buyers, thus, having a strong Youtube channel or collaborating with Youtube influencers can help boost your video marketing efforts and attract more buyers.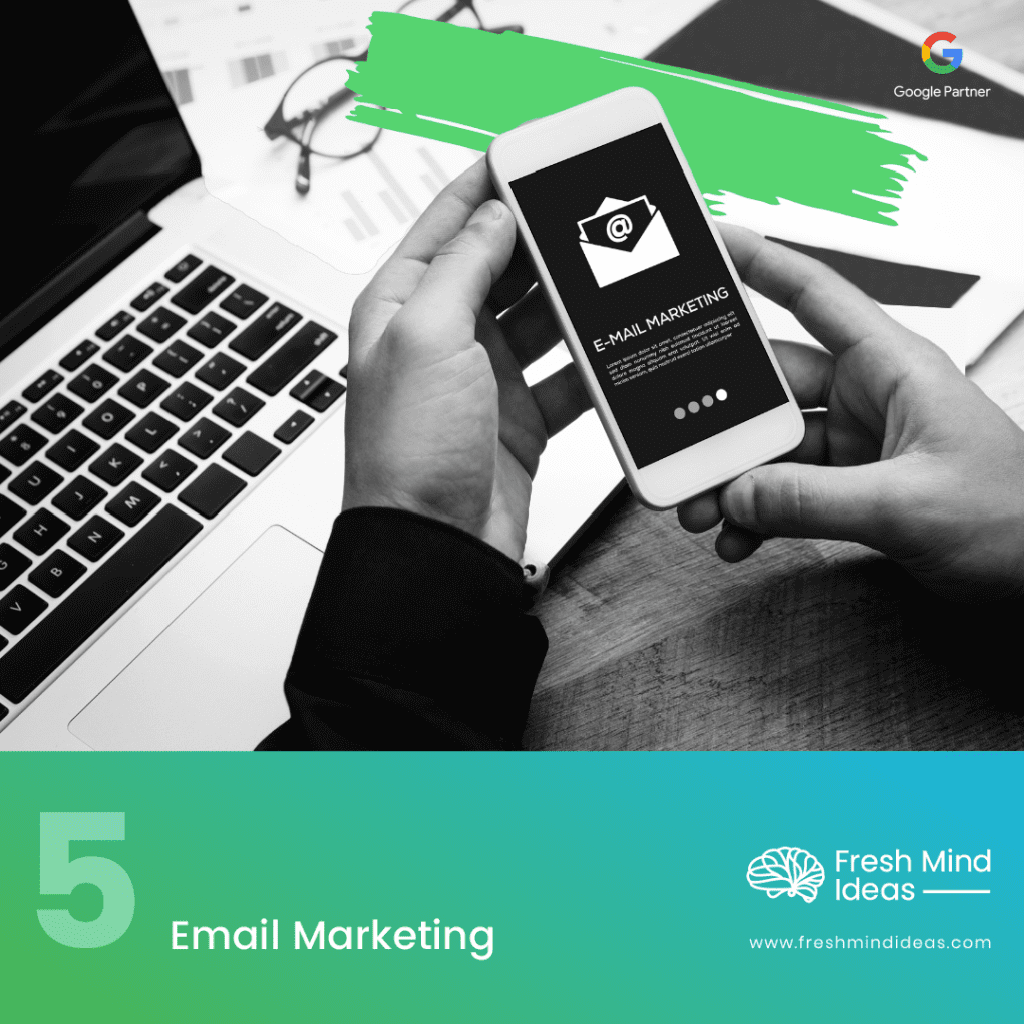 7. Social Media Marketing
Social marketing for real estate industry cannot be neglected in the digital era. With the growing trend of people spending more time on social media, it's essential to reach your audience where they spend their time. By creating visually appealing posts that showcase properties and linking them to your main website, you can attract potential buyers. However, for these posts and advertisements to be effective, it is important to have a significant number of followers on your social media accounts.
8. Incorporate IDX search
Real estate search tools are essential in the industry. They allow customers to easily navigate and filter through options. IDX search is a tool that will enable you to use real estate listings from the Multiple Listing Service (MLS) and display them on your website. This allows customers to search through a variety of options. Additionally, getting your website listed on popular real estate websites such as HomeBazaar.com, MagicBricks.com, and Housing.com can help attract more customers to your site and increase recognition for your business.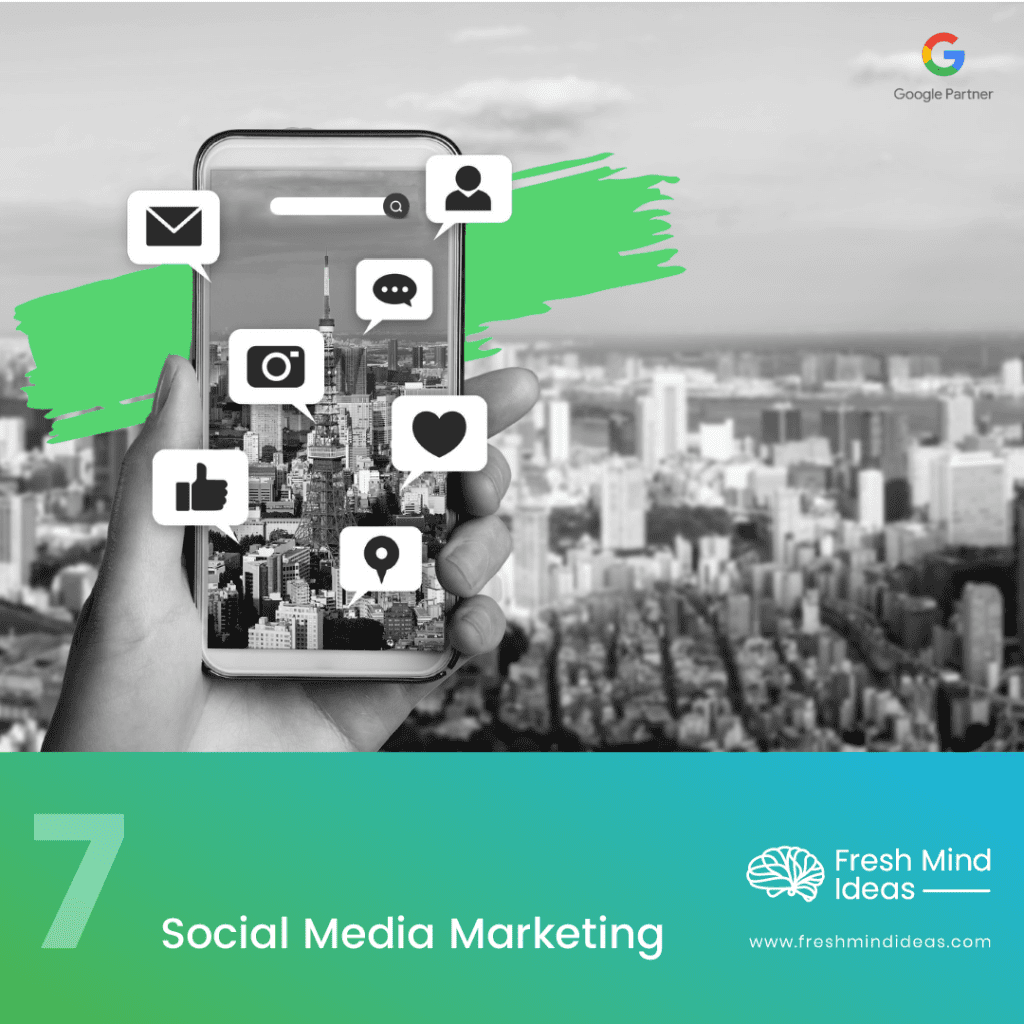 Hire an Expert
You must have realized the importance of digital marketing for real estate industry. A digital marketing expert can help you design your website, make it SEO-friendly, give ideas regarding market promotion, and can integrate a customer relationship management (CRM) system along with your activities, and so on. The investment you spend on digital marketing not only gives ROI but also saves your time and resources.
By implementing a strategic plan and conducting market research, your organization can stand out among competitors and increase profits. If you want to adopt digital marketing solutions real estate agency you can confidently approach us. A leading digital marketing agency in Bangalore can assist you with your digital services and requirements. With many trusted clients, we can assure you that we can give you what you need according to your requirements.
If you need help with your branding/ marketing/ web development/ animated videos? Get in touch.