Healthcare marketing is a way to engage with patients. Nowadays, patients are interested in knowing how you treat them and what you do. This leads to the need for an effective healthcare marketing strategy to reach potential patients. To select an effective healthcare marketing strategy, we should be familiar with healthcare marketing strategies. Healthcare marketing helps in developing communication and marketing strategies to reach patients. This helps in improving patient care by effective open communication between healthcare organizations and their patients. As a marketer in the healthcare industry, it is important to develop marketing strategies to help engage patients on their healthcare journey through digital marketing, content marketing, and websites. Another reason for healthcare marketing is that it leads to potential patients. There are many healthcare marketing agencies and healthcare marketing company in Kerala and Bangalore.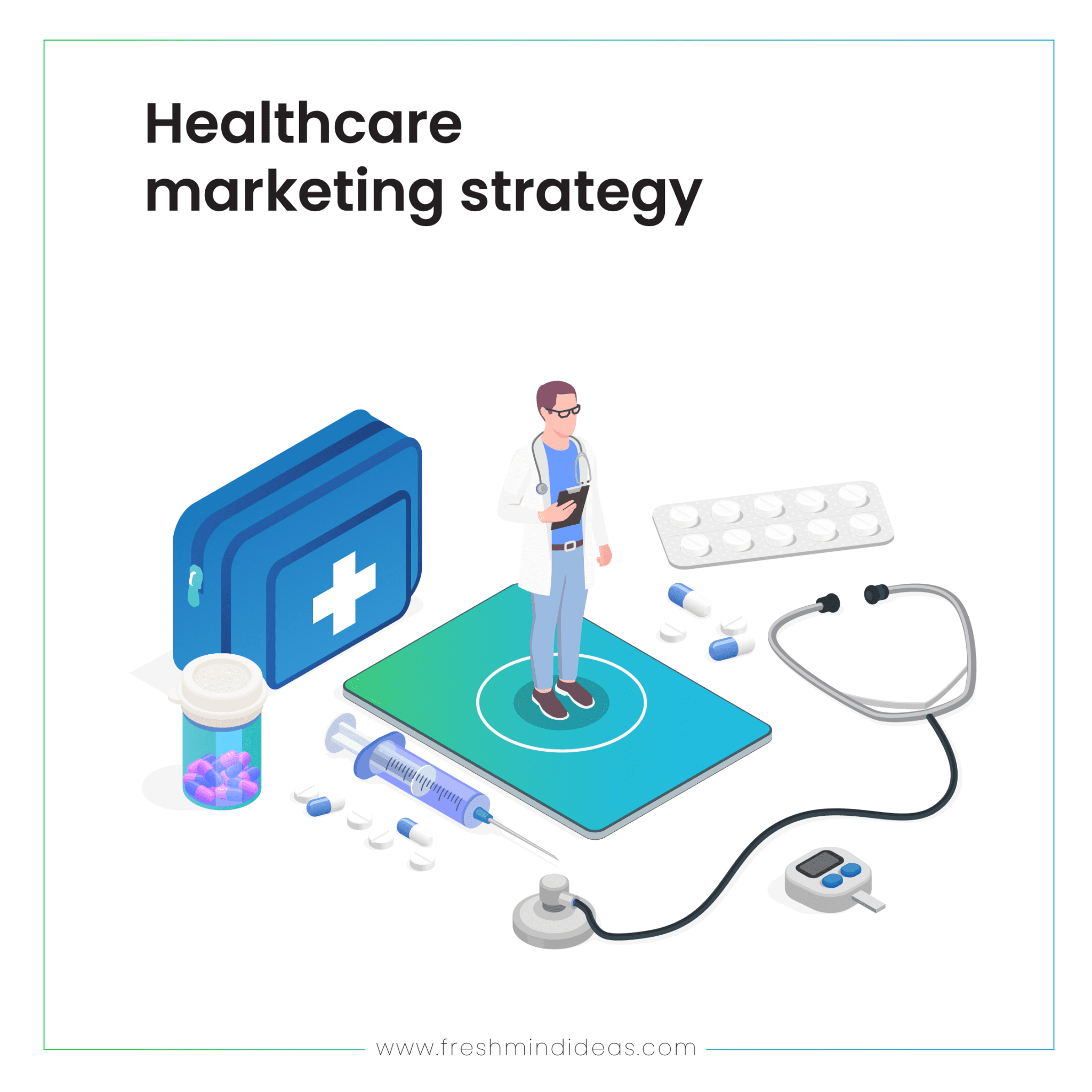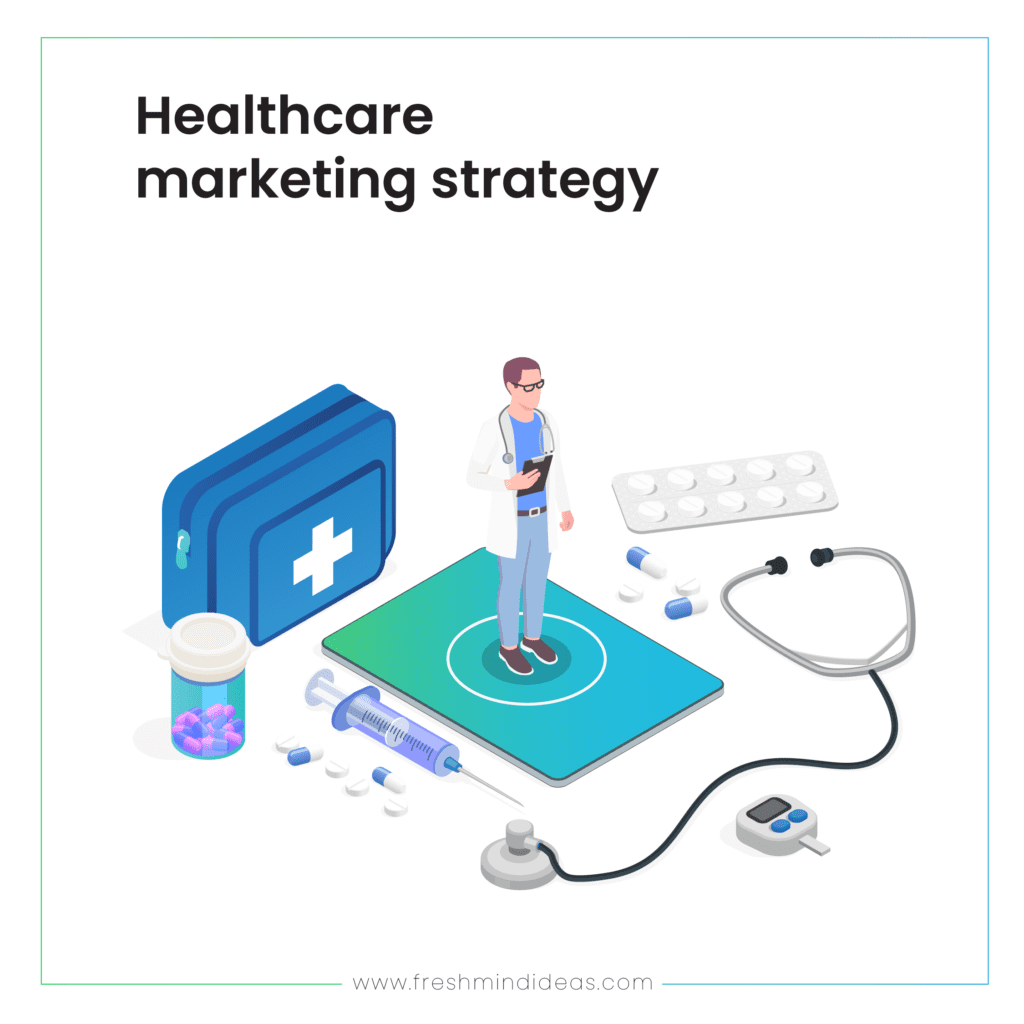 The perks of healthcare marketing are
Healthcare marketing will increase the patient base of the practice.
This is our primary need for marketing. Patients who are more engaged with the practice have a greater patient base.
The better patient experience at the practice
Using healthcare marketing strategies, patients get top-quality medical support.
Track and analyze the reach of the healthcare organization.
Healthcare marketing not only increases the availability of potential patients but also allows us to track and analyze the marketing technique. A tracking report gives us a 360-degree view of where and how you can improve your marketing efforts to increase profits.
Important medical services can be promoted.
Digital healthcare marketing company Banglore allows us to promote the medical services and capabilities of physicians.
Healthcare marketing strategies involve both digital and offline marketing designed to specifically target new and existing patients for practices. This leads to improving patient care and revenue.
Need for digital marketing in healthcare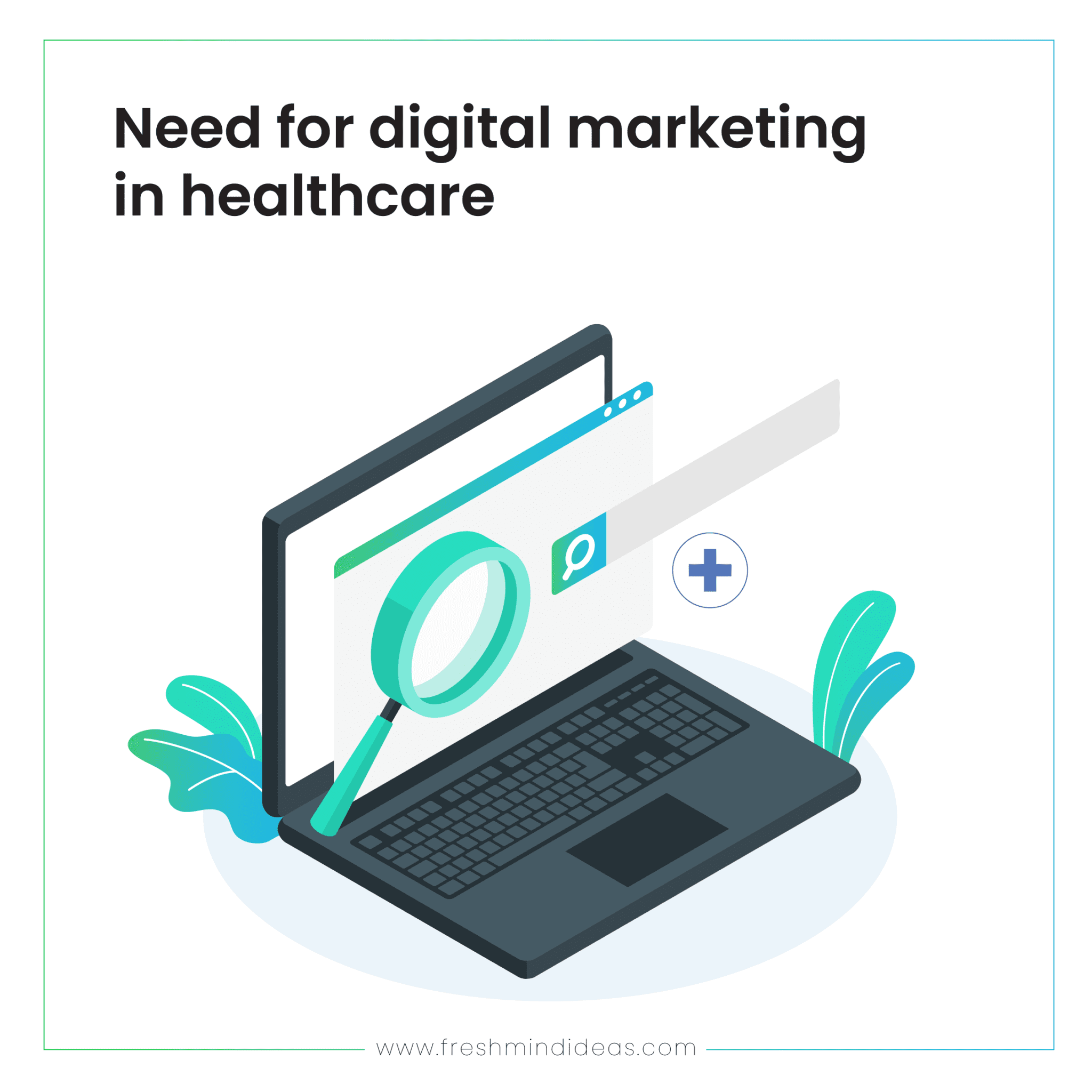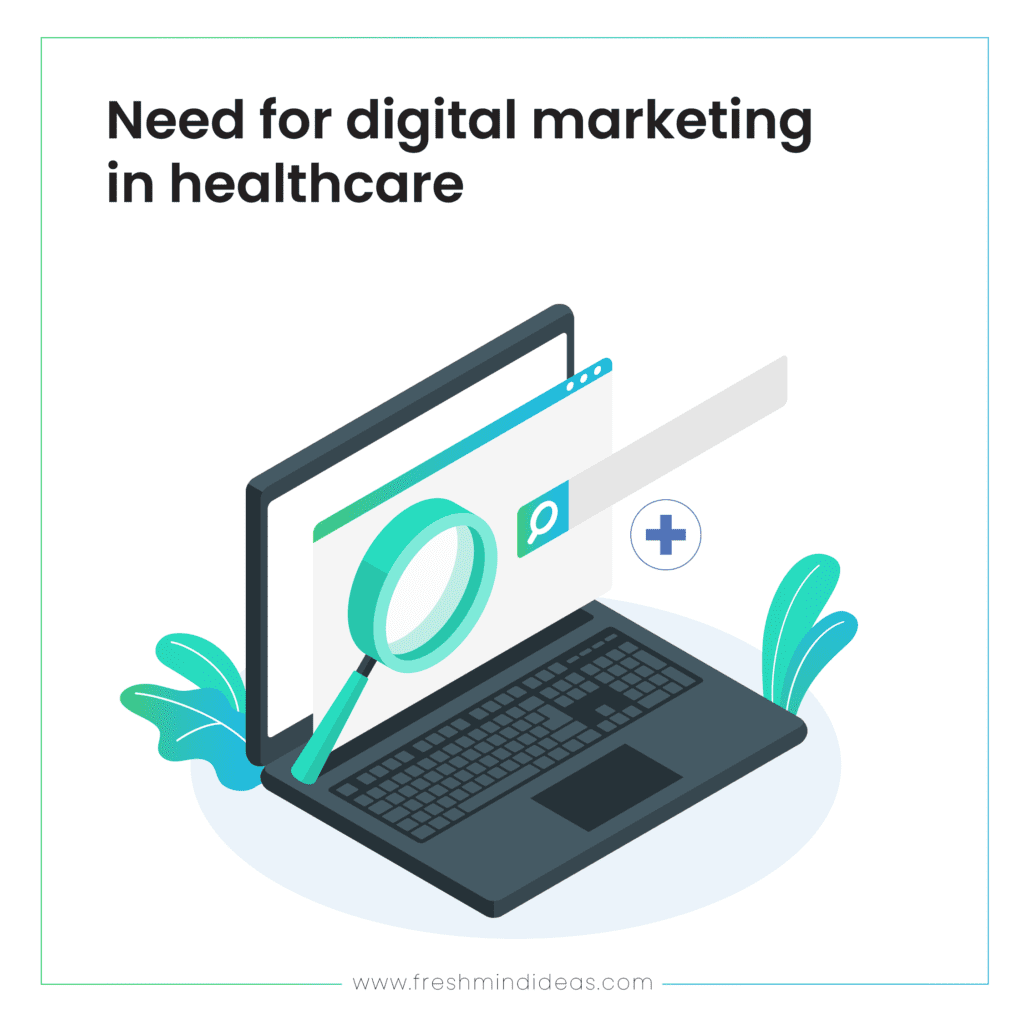 Using digital marketing leads to better communication with the audience based on their habits, products, interests, and products they order, etc. Most patients start medical consultation through search engines and Google, Yahoo, and Bing. Usually, they search for symptoms and DIY solutions for something that they or someone they know are suffering from. In that case, search engine marketing and optimization play an important role. Search engine marketing and optimization help us to place our website first on the search engine result page. This leads the consumers to visit your page first and book an appointment. The other type of digital marketing in healthcare involves YouTube marketing and social media marketing for the healthcare industry.
Top healthcare marketing strategies to reach patients
Now we know the importance and benefits of healthcare marketing services. The most effective tips that help in reaching and converting patients. These are tested and proven healthcare marketing tips.
1. Build a website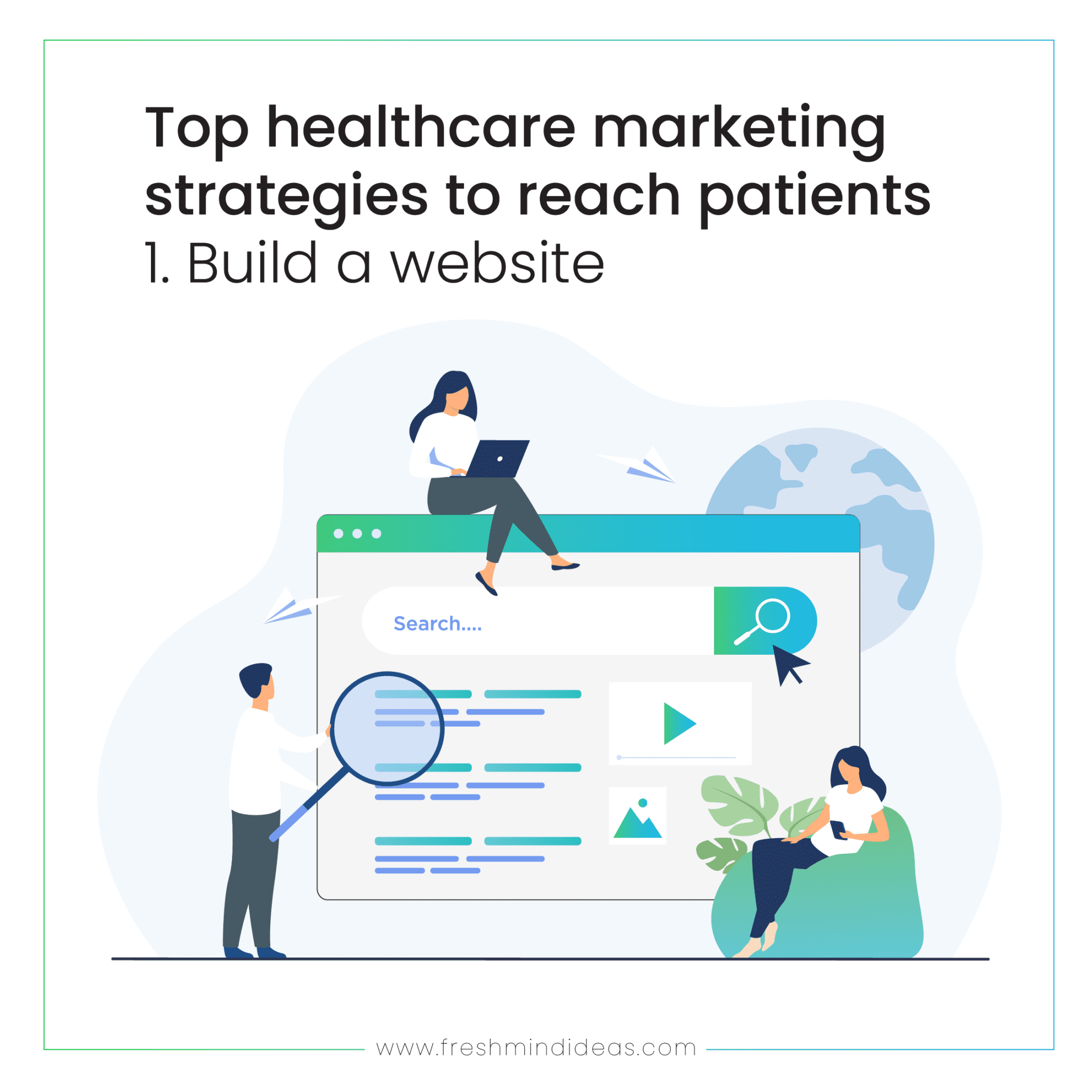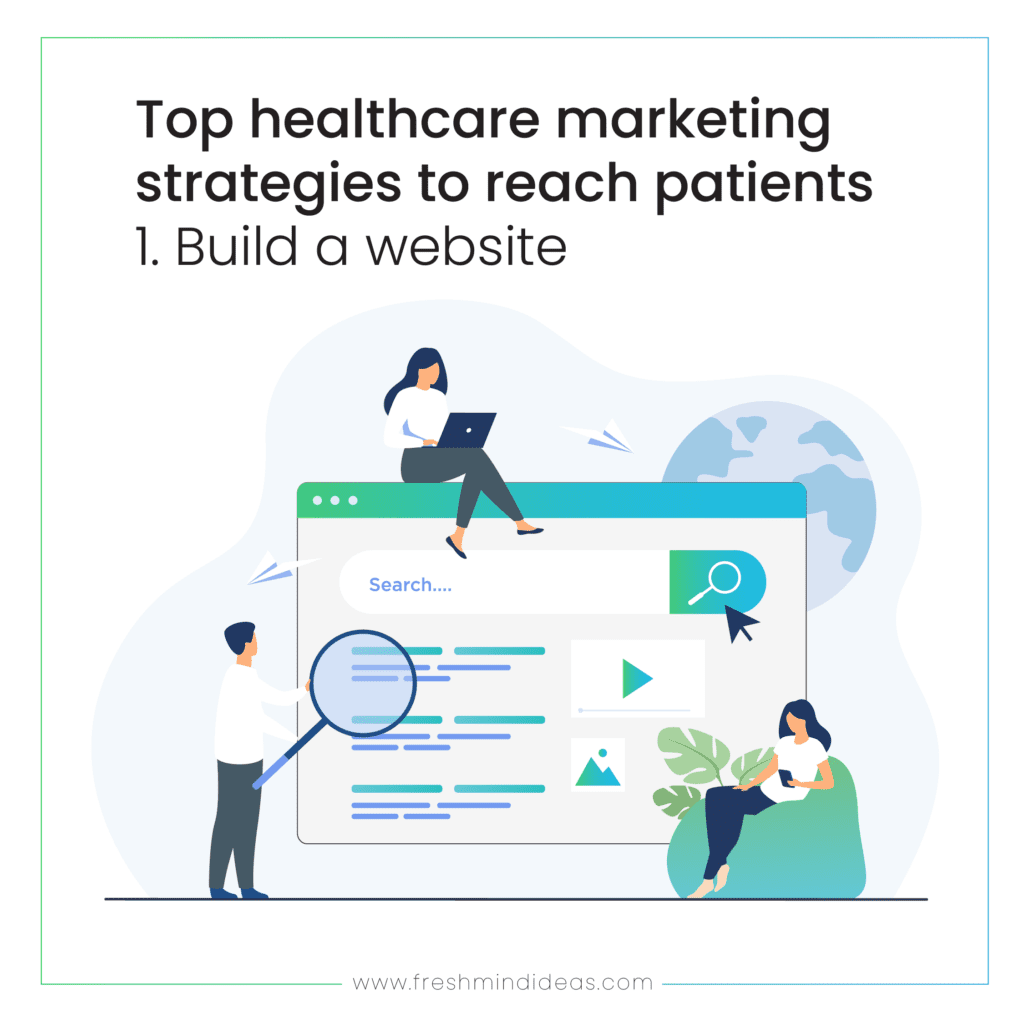 A healthcare website is the most important digital healthcare marketing asset. The medical website showcases relevant content to the users. Great medical website design leads to focus on user experience and provides clear value when a person enters your website.
2. Google My Business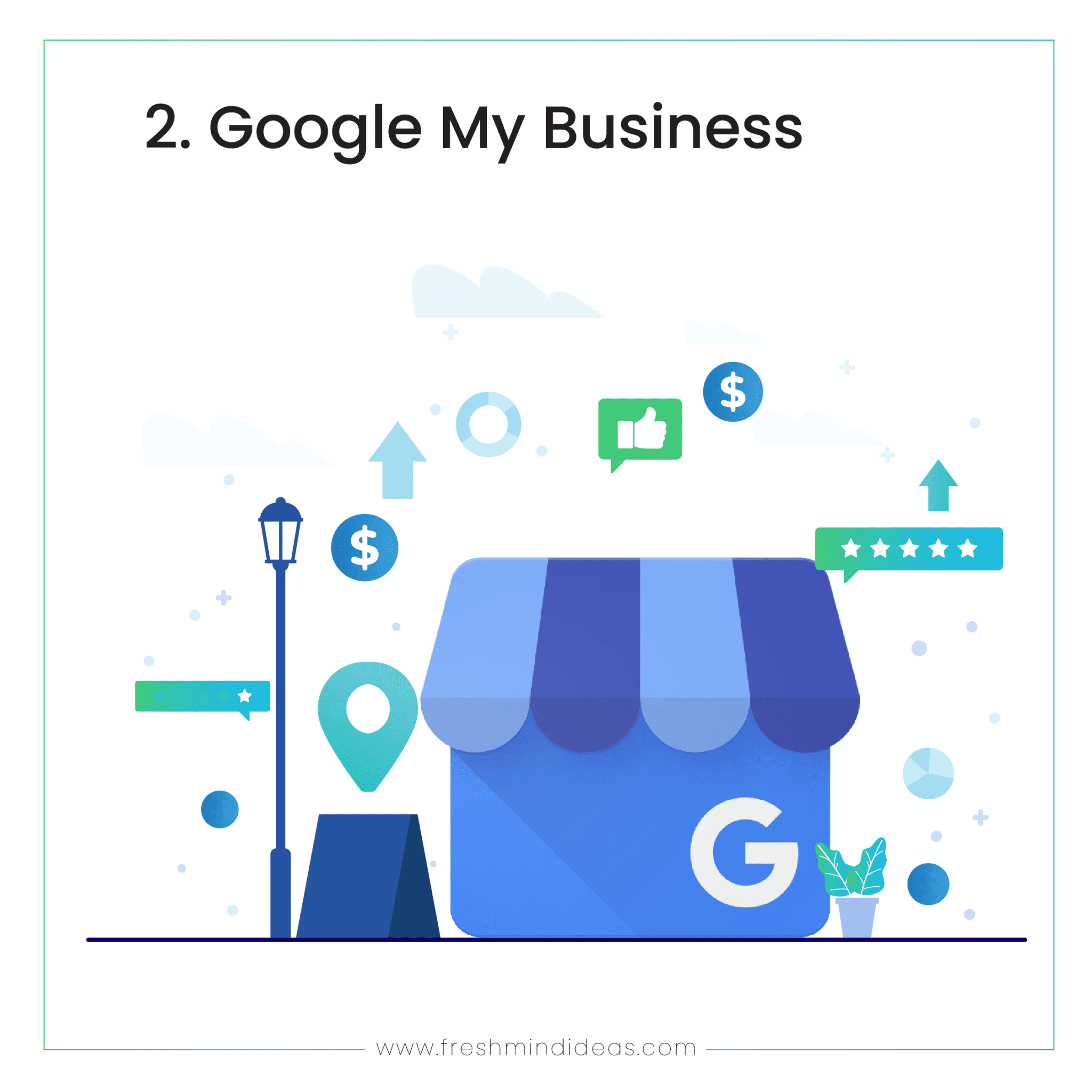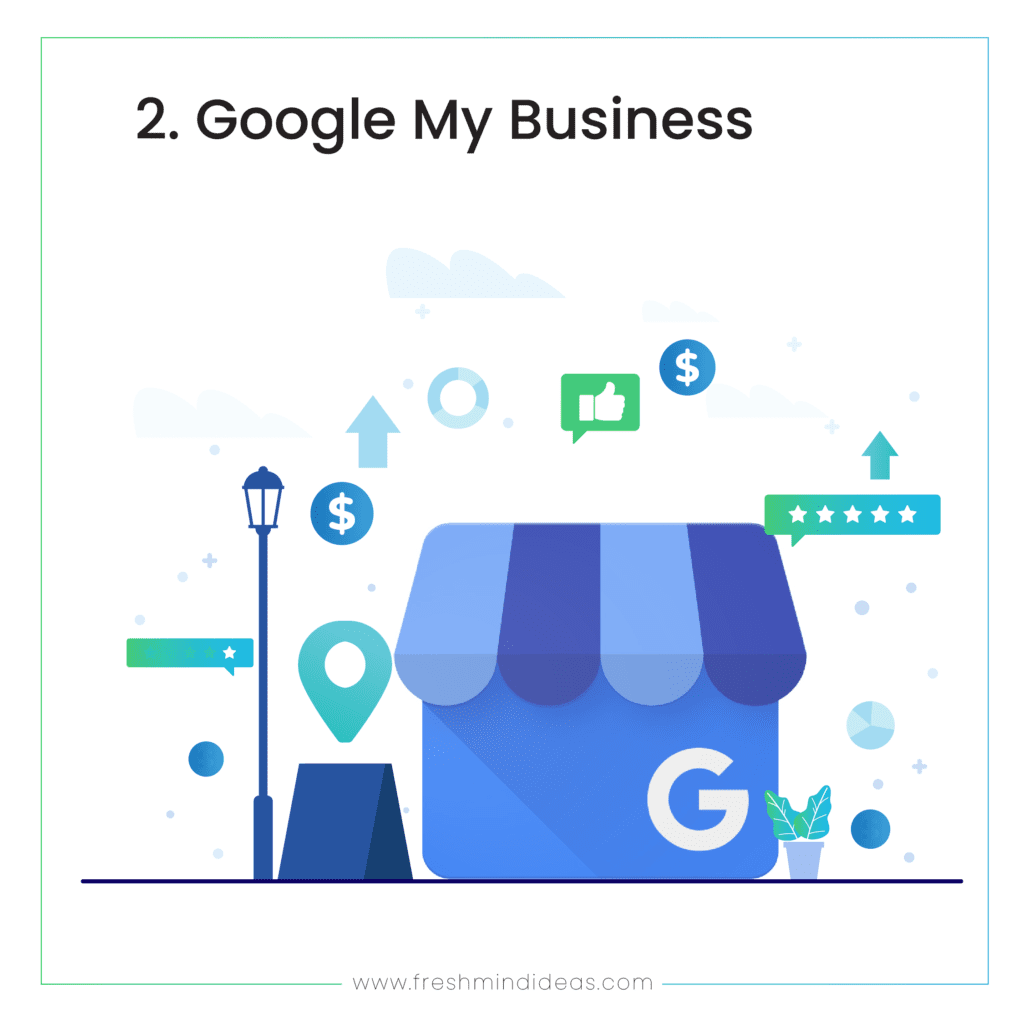 Healthcare marketing strategy is almost local because patients are only willing to travel so far for patient care. So it is critical to be higher in your local search environment. About 80% of patients do online searching before the consultation. When it comes to winning healthcare SEO searches, Google My Business is the best option available.
3. Reputation matters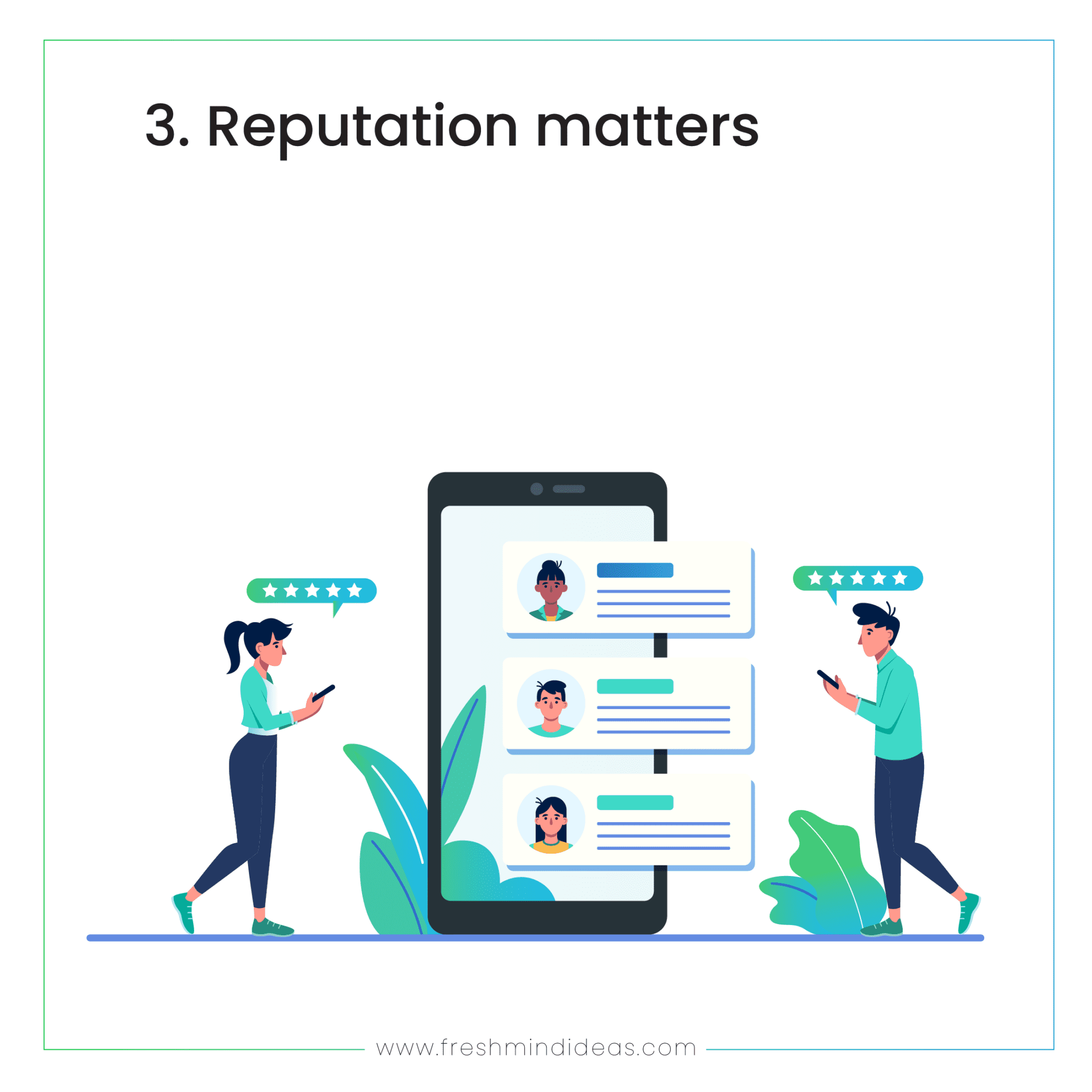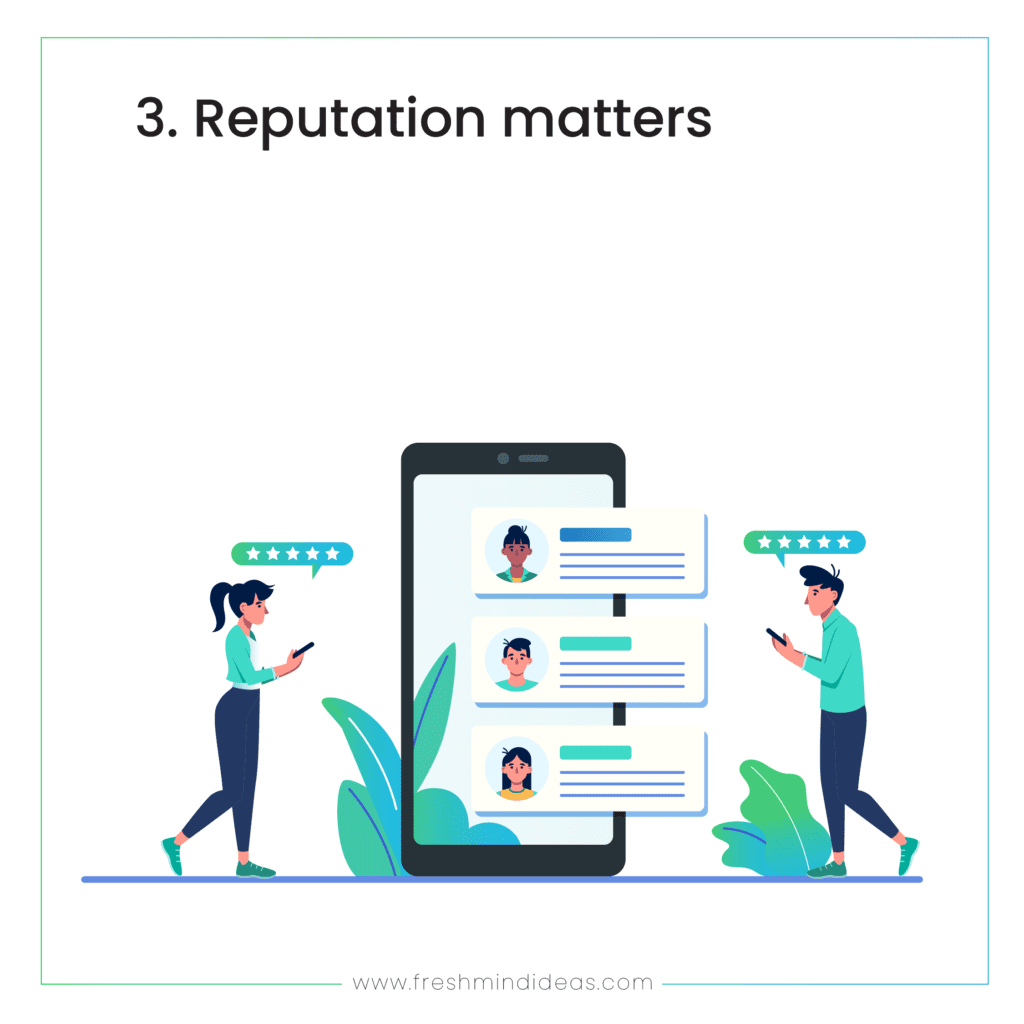 Reviews have become one of the most important components of healthcare marketing strategies. Consumerism has arrived in healthcare, meaning patients shop for medical products as they shop at Amazon, they do research and read reviews. One of the top local ranking factors for GMM is reviews. The best way to get top rankings is by generating positive reviews. Ask your patients for their review, which leads to a top recommendation.
4. Create a responsive healthcare website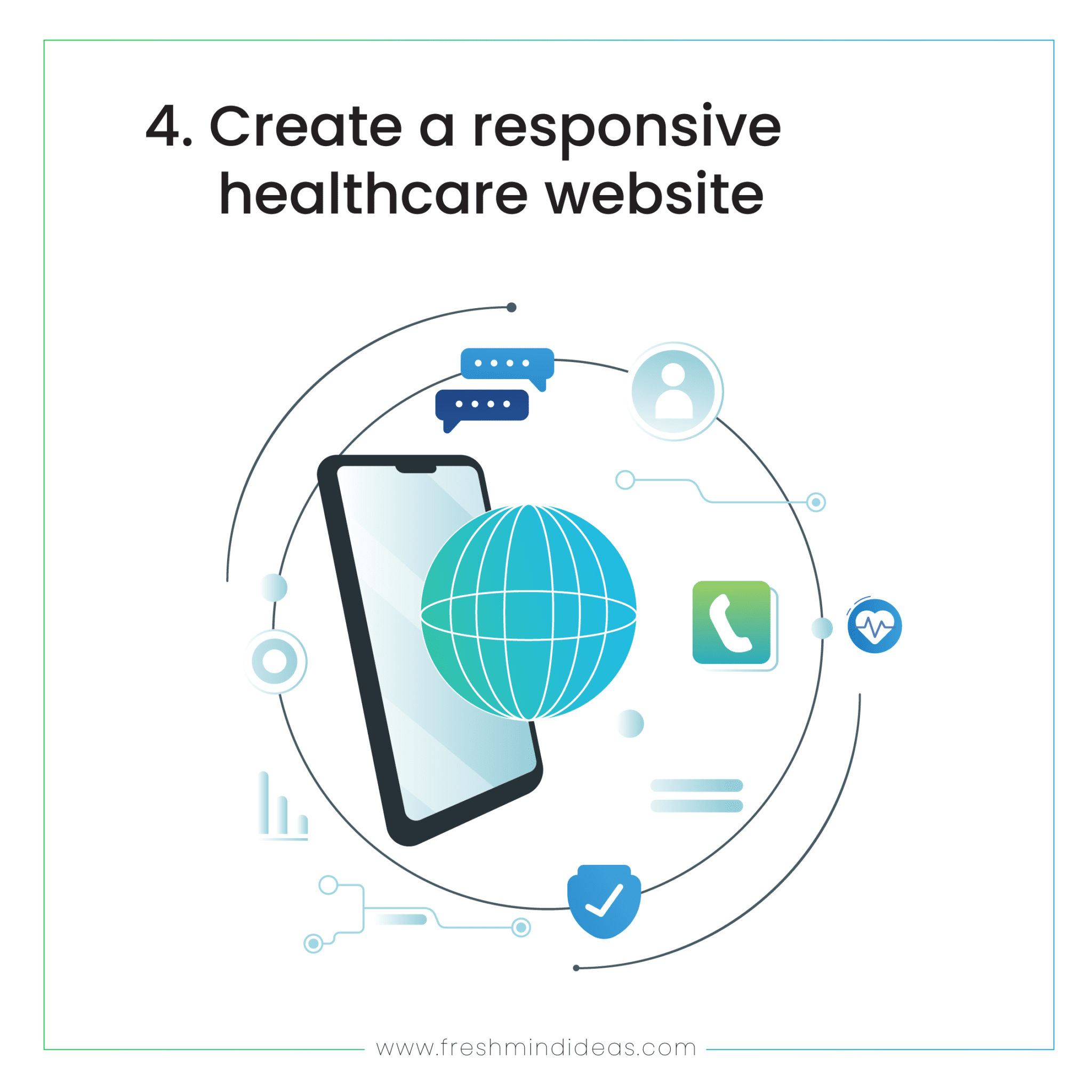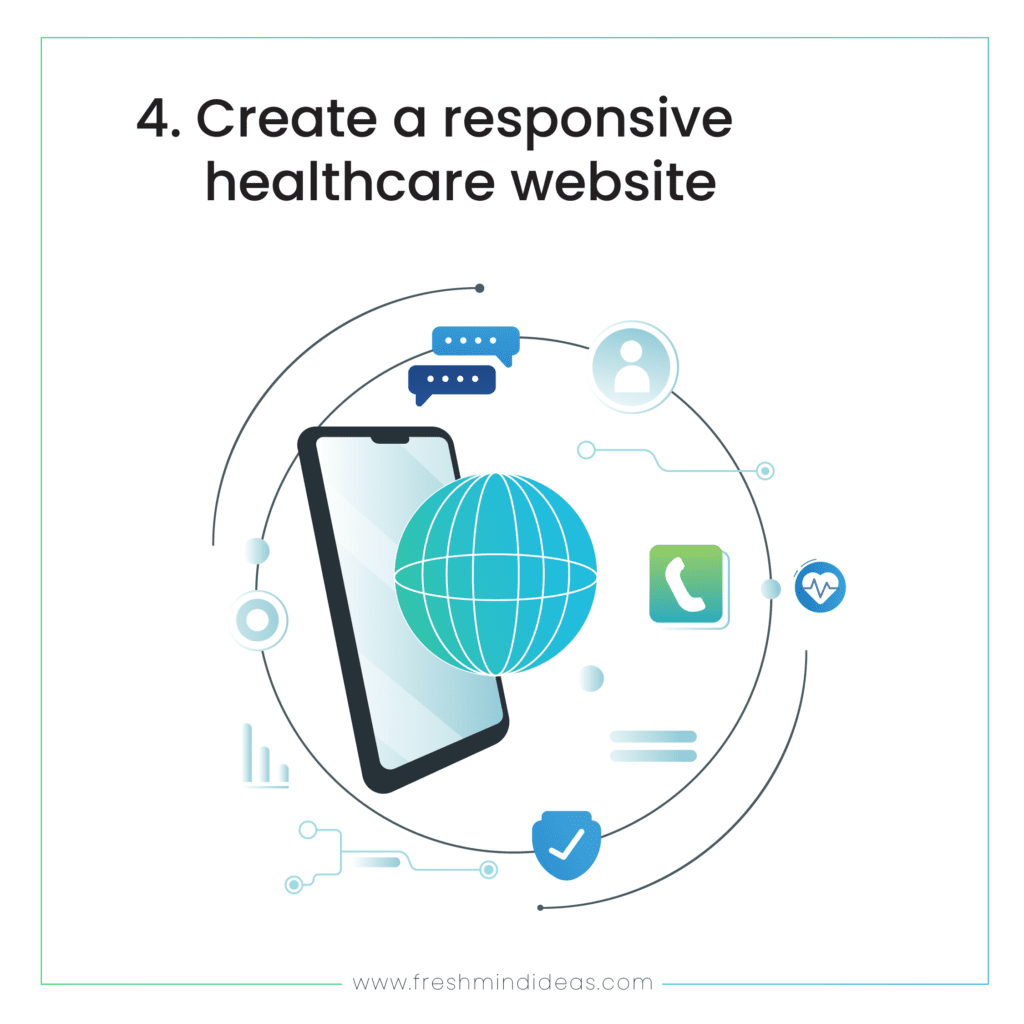 A responsive website automatically adapts to the size of the screen, so no matter how the site is viewed on a computer, tablet, phone, or any other mobile device, the user experience is the same. [FYI: Google will start indexing all healthcare websites mobile-first by September 2020] It's the norm today in website design to make your website mobile-friendly, but it's also something search engines look for when crawling any medical website to determine how and where you rank.
5. Test the speed of your site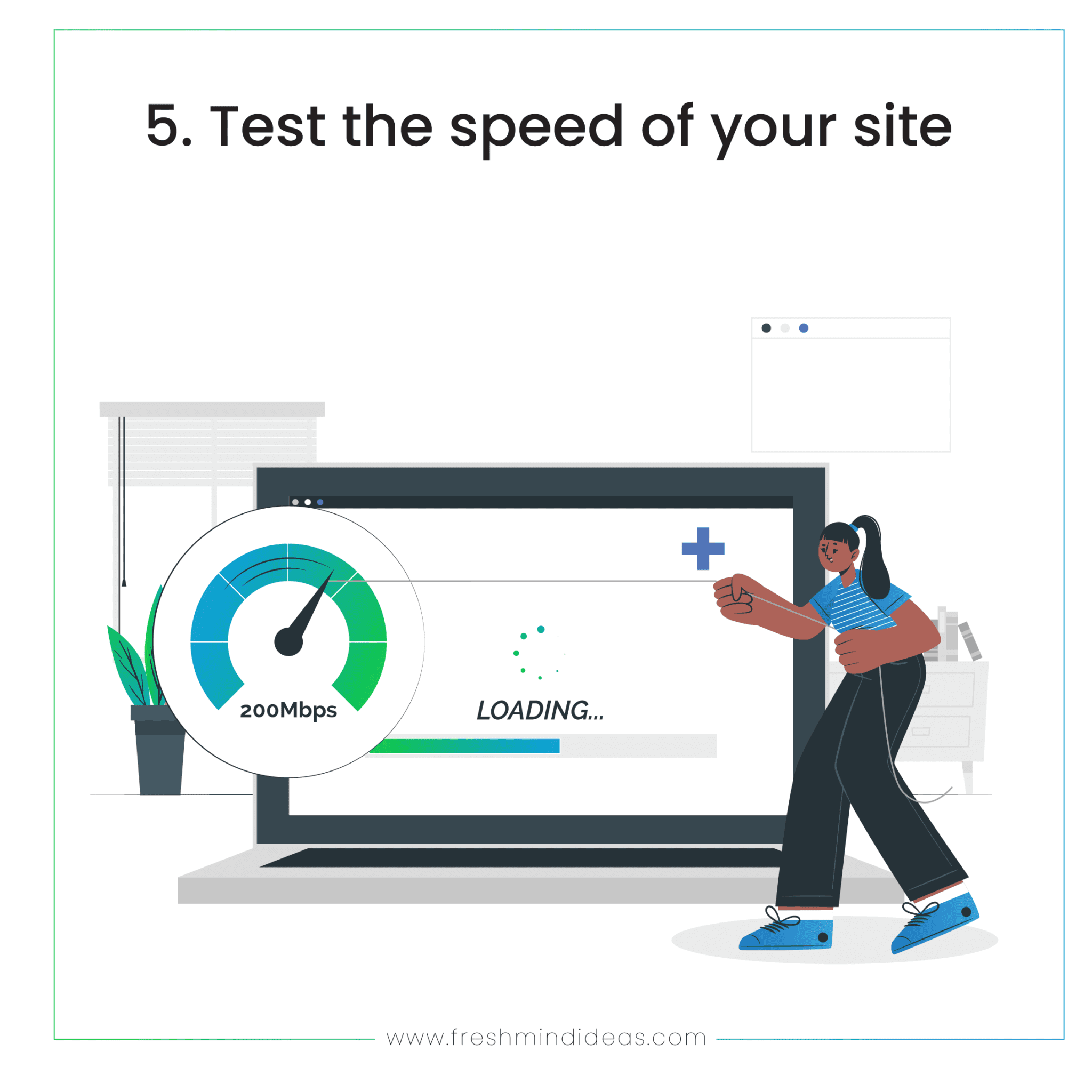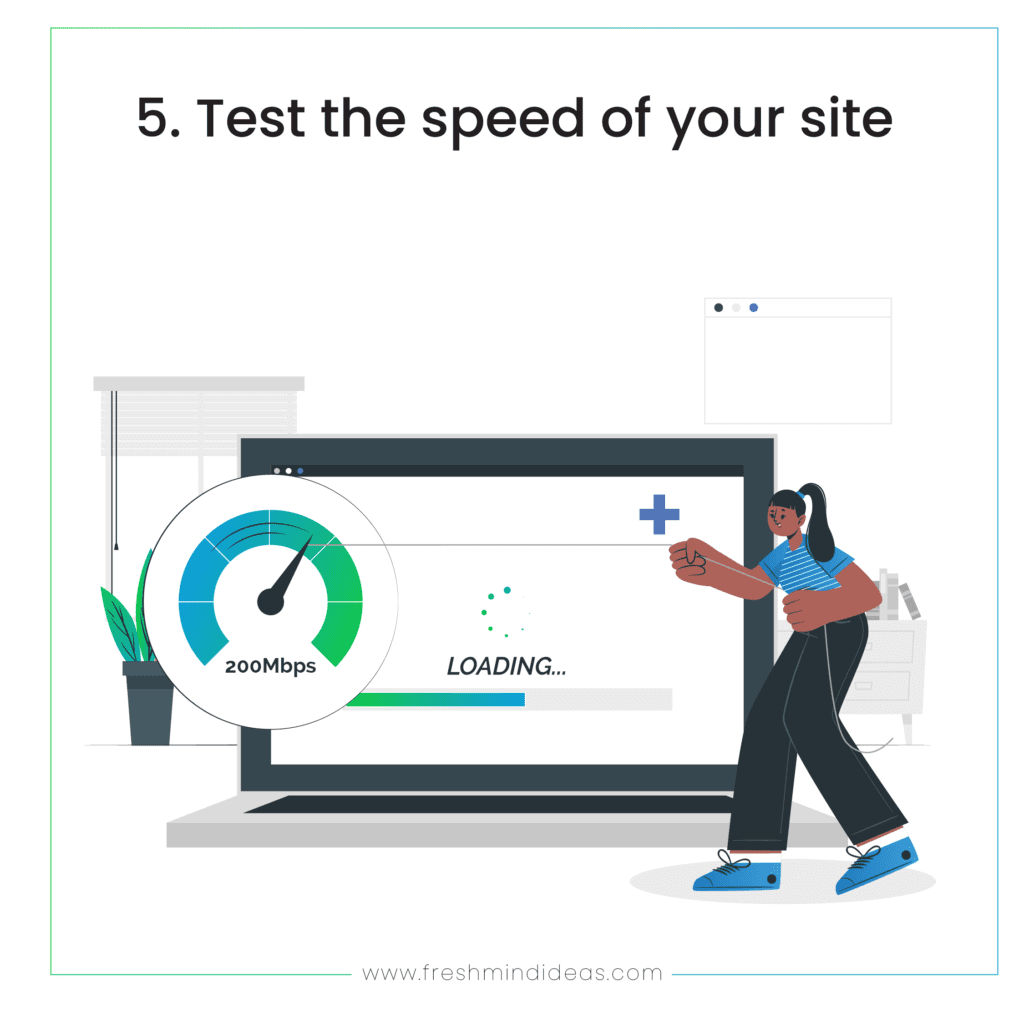 Consumers (potential patients) are now less willing to tolerate long loading times than they were in the past, according to marketers who study their online behavior. You only need 5 seconds to lose a prospective patient who navigates to another healthcare provider because your website is too slow.
6. For healthcare marketing, utilize PPC and display advertisements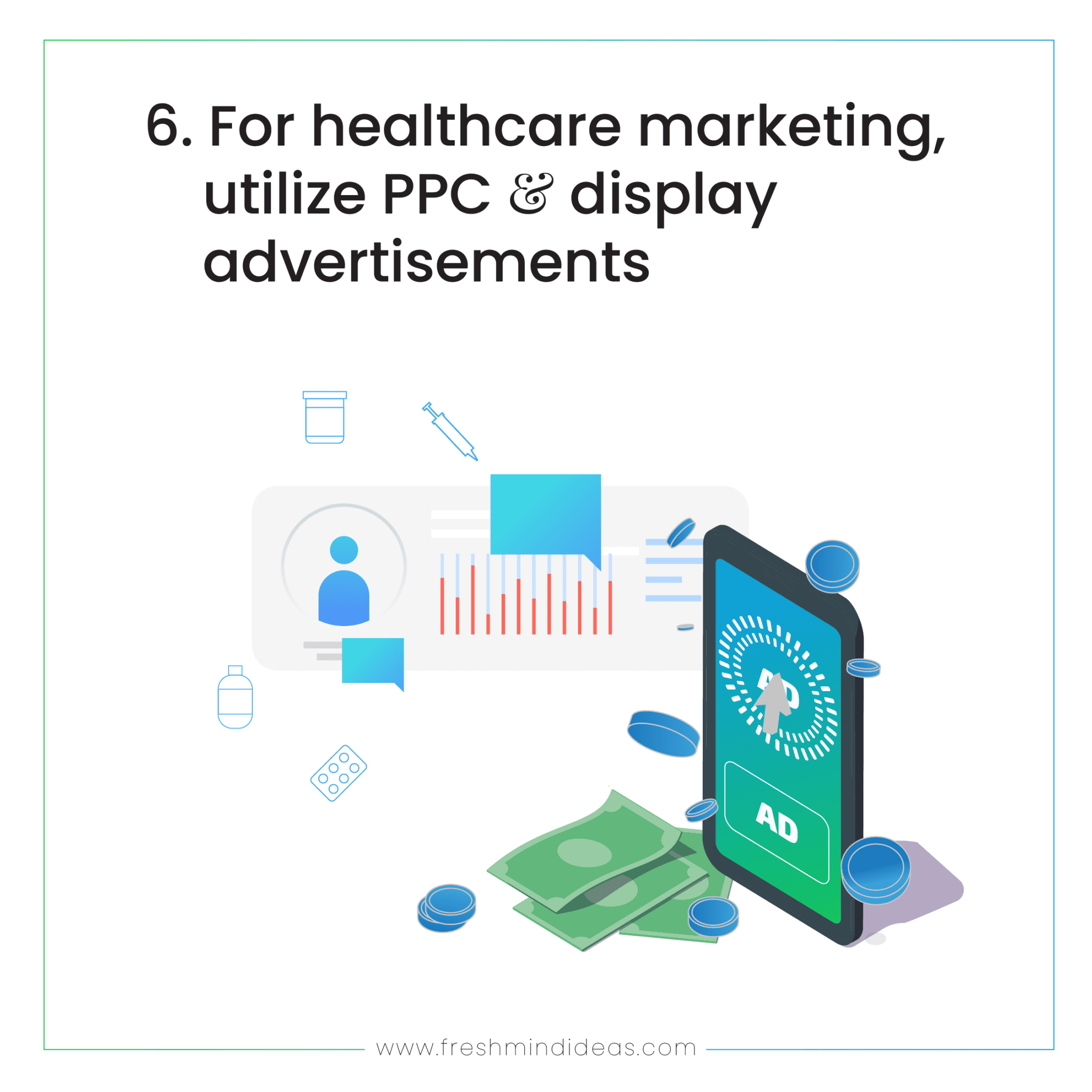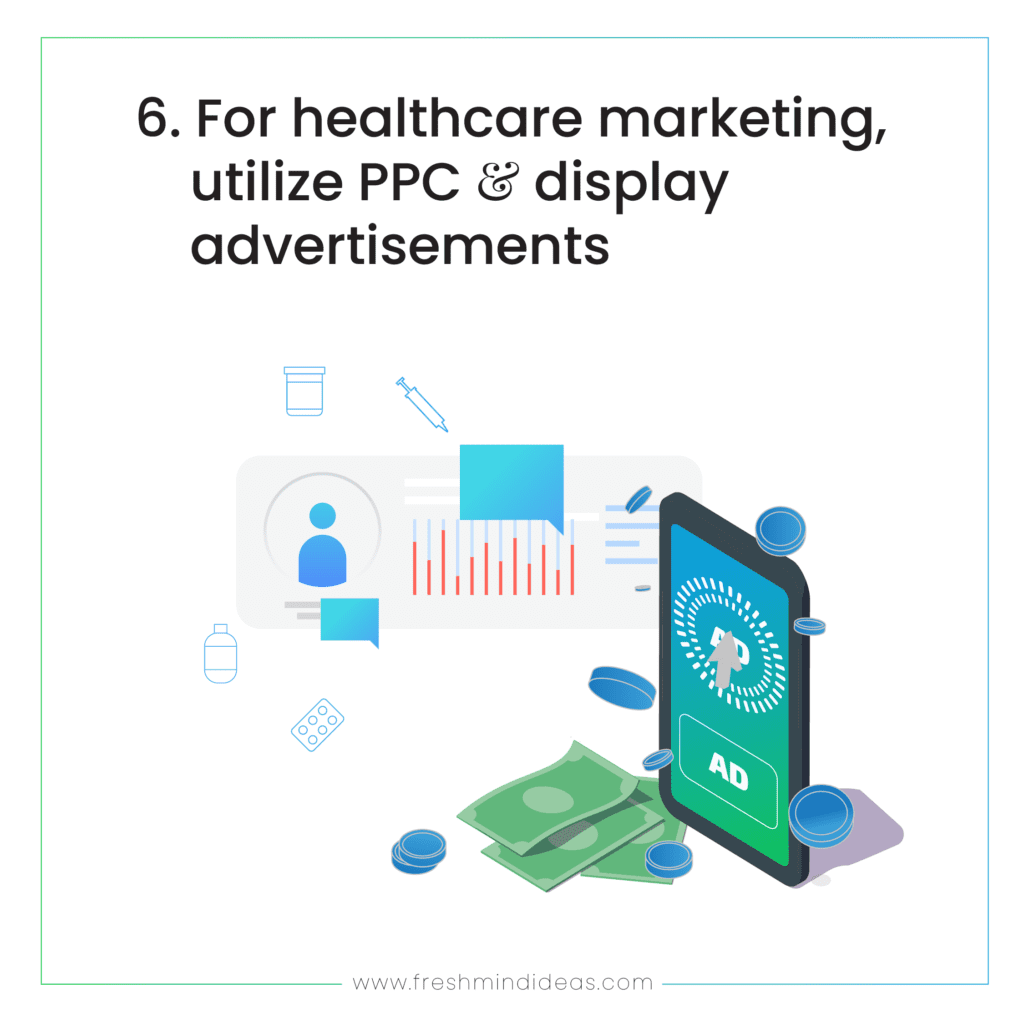 The goal of Search Engine Optimization (also referred to as "Healthcare SEO") is to increase the visibility of healthcare practices, hospitals, or hospital networks (or hospital systems) through organic means. Despite ranking number one for a search term such as "dentist in Tulsa," your site will still appear in the top three or four for that term.
Pay-per-click advertising refers to paid advertisements that appear first for a set of search terms. You can manage your budget with pay-per-click advertising (also known as PPC or paid search) and decide how much you're willing to spend to ensure your site is visible on the first page of search results.
7. Utilize social media (the right way)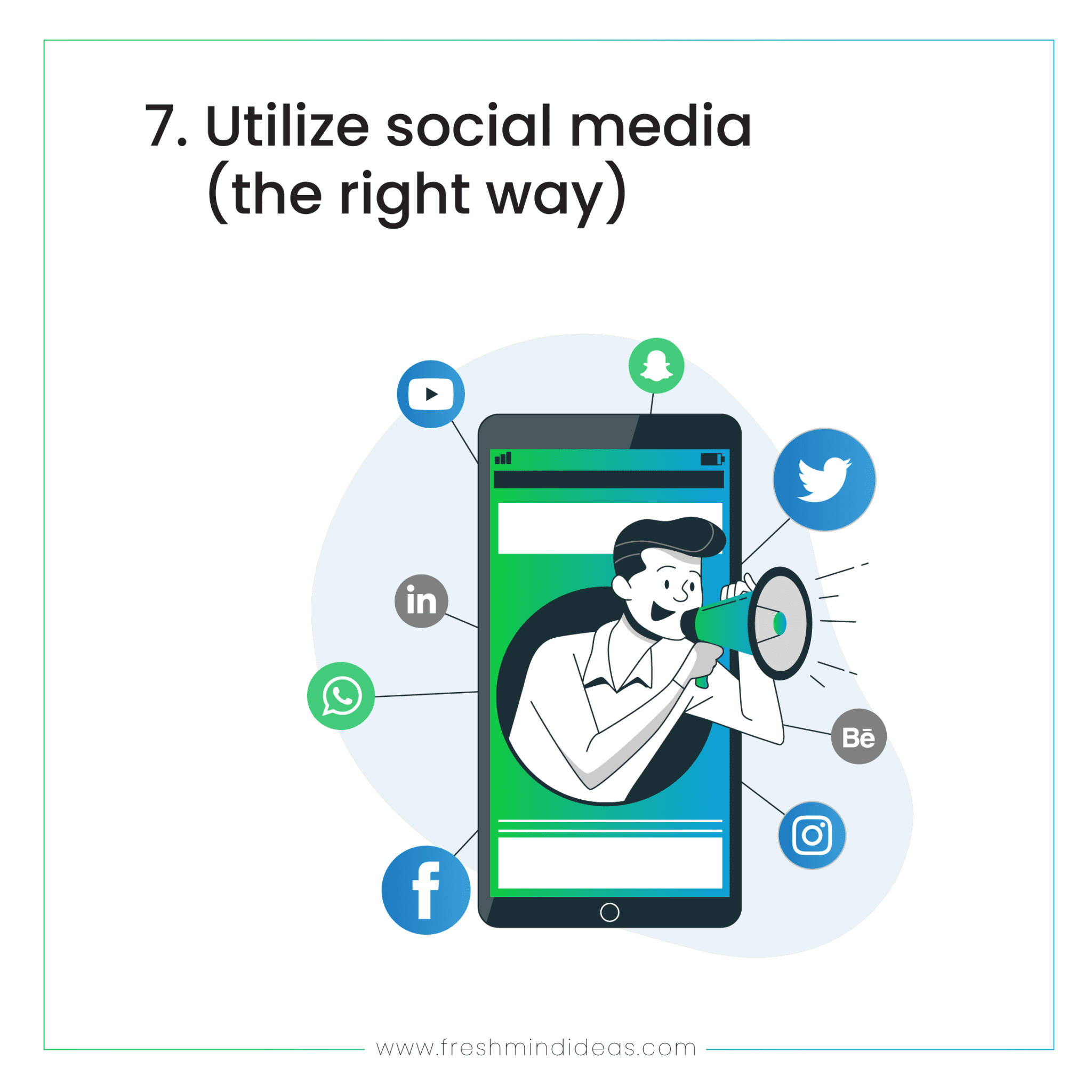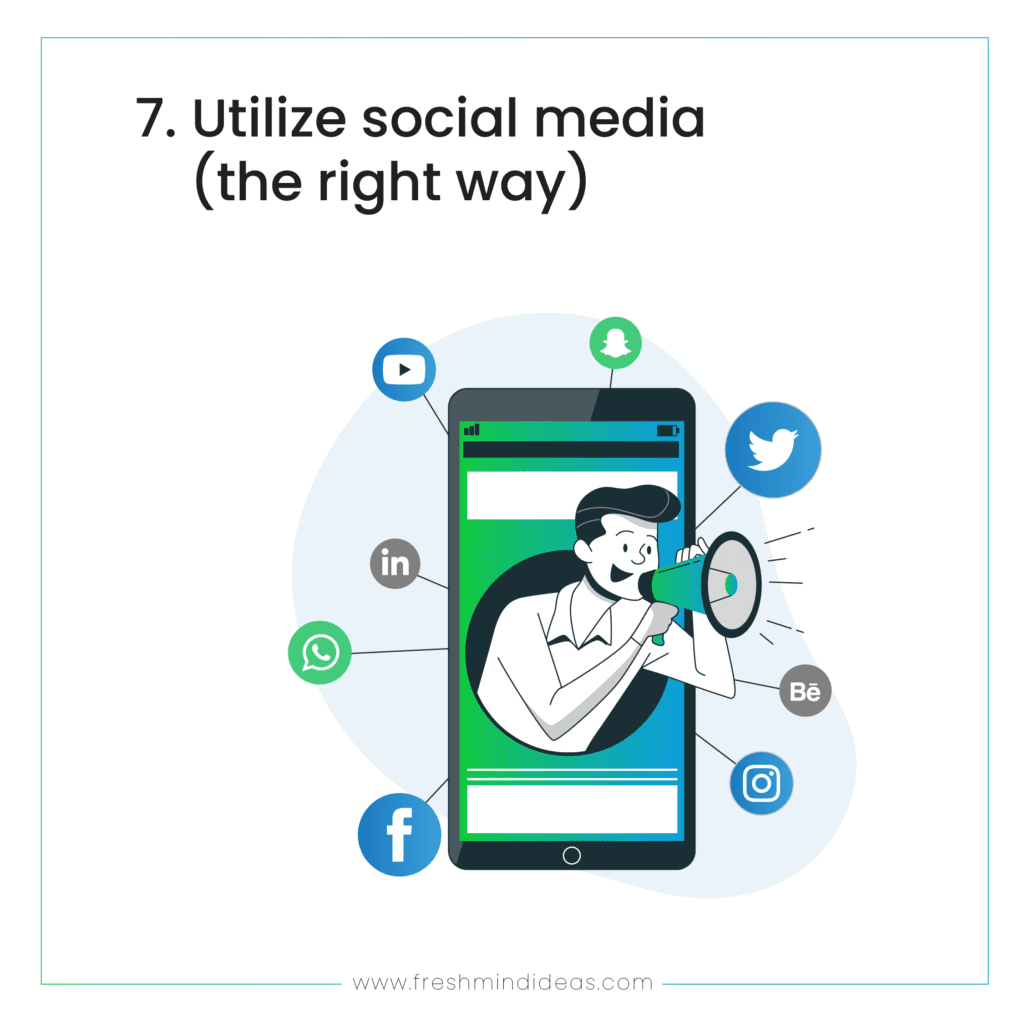 A large part of the digital health marketing strategy of many healthcare practices and hospitals depends on organic social media. A valid strategy to build your brand and communicate with patients over organic social media is posting photos, updates, and events directly to Facebook, Twitter, and YouTube.
8. Consult patients about their experiences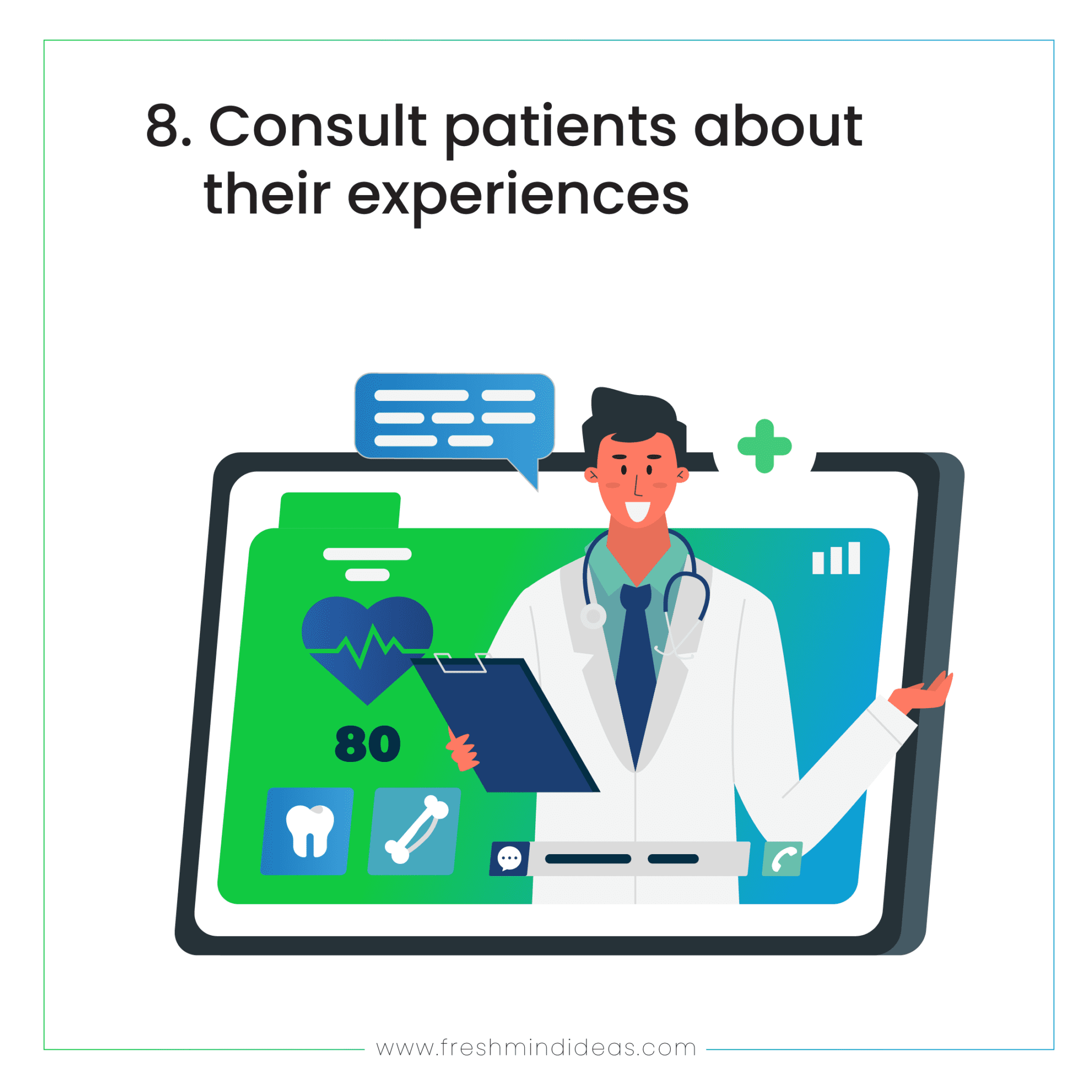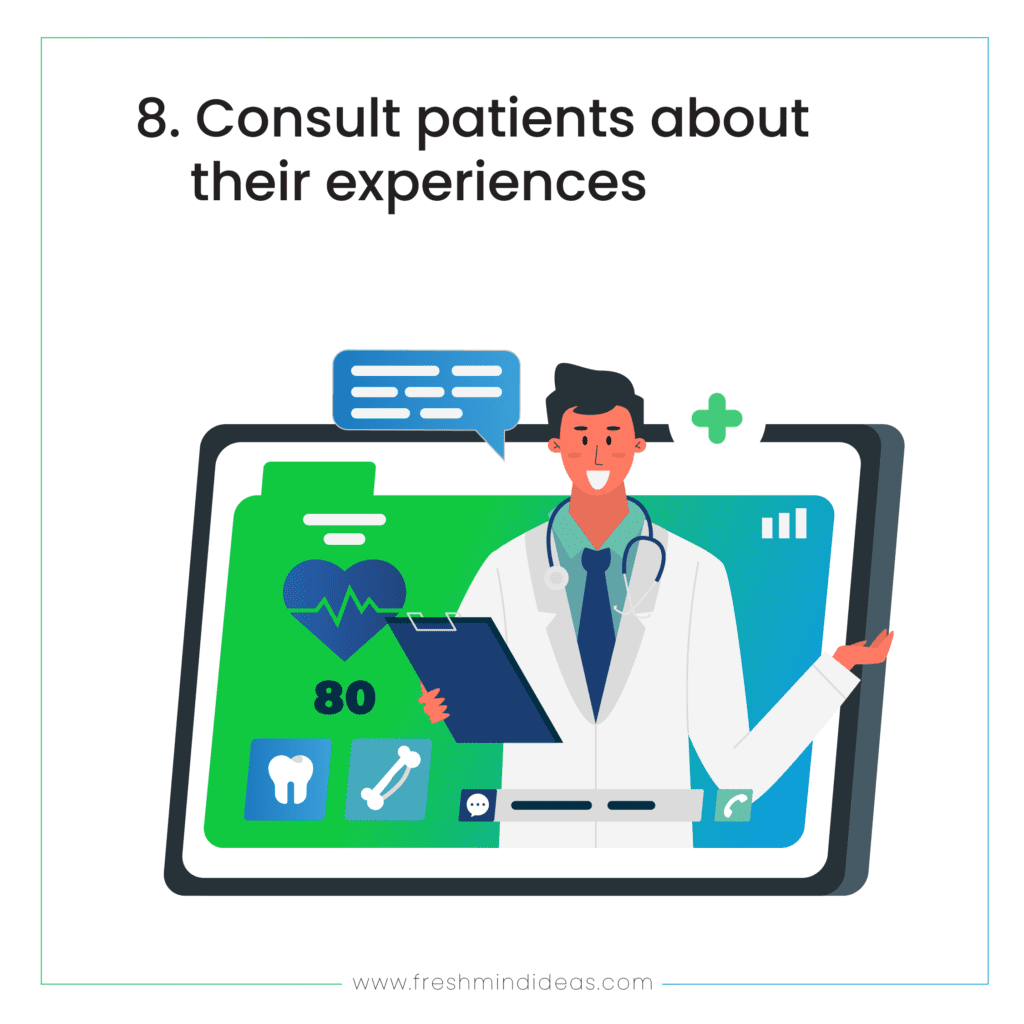 Reviews are typically only left by motivated patients, or when they have had an above-average (or extremely bad) experience. In the absence of reviews of your healthcare services, you miss out on the opportunity to feature positive feedback from patients who were satisfied with their office visit. Your front office staff might find this difficult to do and they shouldn't be required to evaluate each patient's level of satisfaction just as they walk out the door. Because of this, we recommend automated reviews as part of hospitals and medical practices' Healthcare Marketing strategy.
9. Marketing initiatives should be based on feedback from patients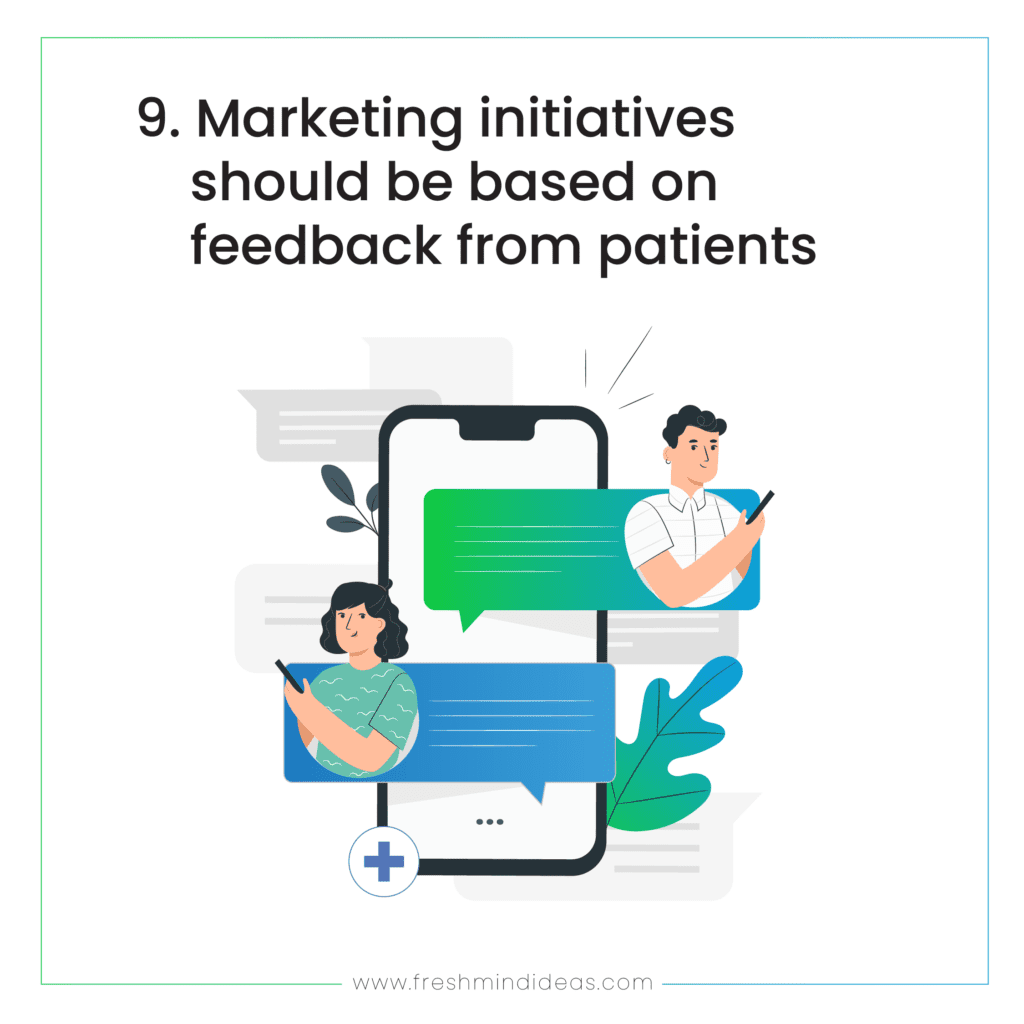 It's inevitable that patients will leave negative reviews on other sites like Yelp when they have a poor view of your practice. By following up on any patient feedback, you can show that you're taking care of the problem. Direct feedback from patients can be received on sites like Yelp. If appropriate follow-up is offered, patients may feel motivated to let others know their problems have been resolved.
10. Hire an expert
Basic SEO is common sense to an extent, but if you can afford it, hiring an expert will make sure your site is optimized. Your SEO consultant Banglore will audit your location and provide a list of actions needed to take your site to the next level.
The good news is that you do not have to be an SEO expert to ensure your website is top-ranked for search engine traffic. Use common sense and the tips listed above. Are there any additional needs for your website?
Let us know in the comment section below
In conclusion, all medical marketing strategies in Kerala are effective when used in a streamlined way. Healthcare marketing has possibilities for the healthcare organization to reach potential patients, educate patients, feature physicians and track their marketing results.
Do you need help with your branding/ marketing/ Web development? Get in touch.