The internet revolutionized the process of buying properties, and its reflection is visible in the whole real estate market. As more and more real estate searches and decisions are made online, it is essential to have an active online market presence in today's competitive real estate business world. Effective marketing is necessary, along with good products and services, to grow the business. Numerous factors influence the success of your real estate business, and effective marketing brings all these in line.
Got a project? Let's talk.
Digital Marketing For Real Estate Business
Online purchasing offers buyers numerous choices of realtors to work with and puts them in a baffling situation. Digital marketing is an effective way to reach out to potential buyers. It improves your business's reputation and efficiently creates a rapport with the targeted audience. Even though traditional marketing has its relevance, digital marketing is prominent in this digital era. It takes you where your audience is and generates more traffic to your business.
The online presence gets improved with an effective marketing strategy, and it builds credibility and recognition among buyers. The graph of your real estate business gets increases with the increase in visibility. Generating more traffic with competent digital marketing transforms the targeted audience into your potential customer and boosts the conversion rate.
How Digital Marketing Agency Can Support Real Estate Business?
Digital marketing tactics are constantly changing, and it is challenging for realtors to get updated with them. As marketing evolves, the competition also gets into different levels. So handling the marketing of your business by yourself doesn't make sense in a highly demanding and competitive real estate industry. At some points, it becomes heavy for you. And the best and smart option for you is to hire a real estate digital marketing agency.
Digital marketing is a tricky one that needs to get serious attention. A real estate digital marketing agency is well aware of the marketing trends and tools, search engine criteria updates, etc. They provide a powerful strategy that gets your business on the top by presenting your real estate business potently.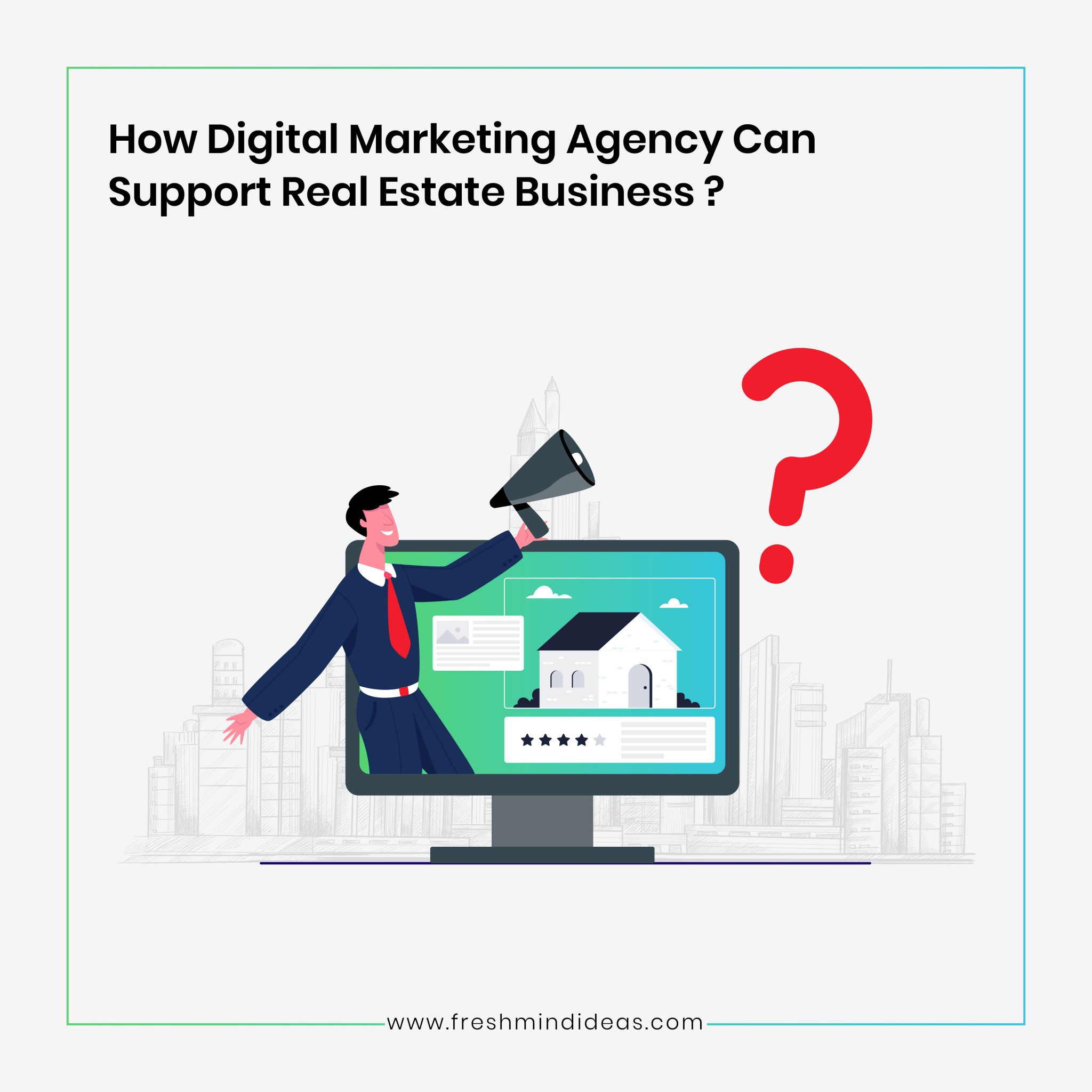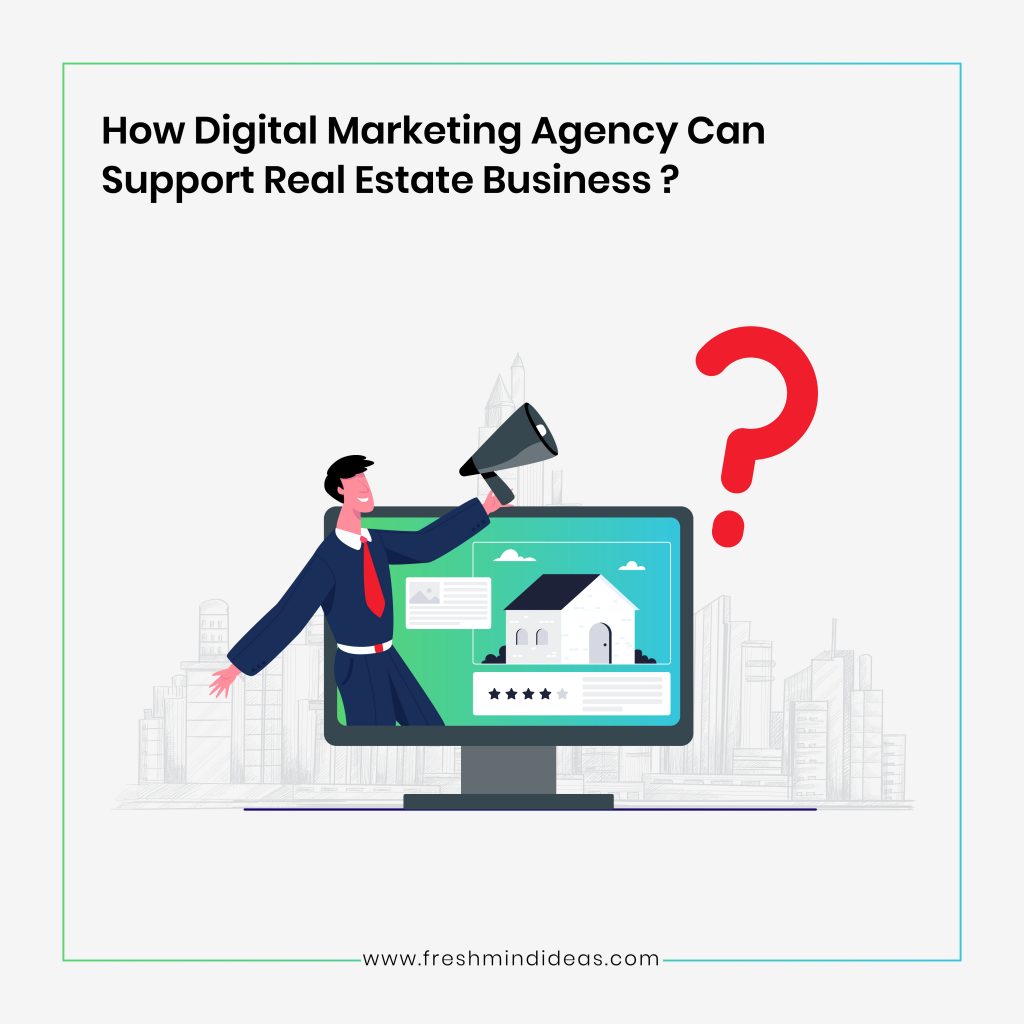 You will get the best services by working with the best real estate digital marketing agency Mumbai. The services they provide include,
SEM is a paid marketing technique showing your website for relevant searches. It helps you to appear high up on SERPs. You will get a chance to convert the audience into potential clients by attracting more audiences to your website. Search engines consider various factors, including content quality, keywords, and budget, while ranking your website ad.
Search Engine Optimization
The experts in the field utilize different SEO elements and take your website to the top of search results and generate more traffic to your website. It is a cost-effective marketing strategy that helps you to build trust and recognition among the targeted audience. An efficient SEO strategy improves the conversion rate and guarantees the ROI of your real estate business.
Blogging is a great way to position you as an expert in the real estate industry. It improves your online visibility and keeps you at the top of the mind of your audience. Buyers always prefer realtors who can answer all their needs. So it is an effective way to satisfy your potential buyers and create profitable results for your business.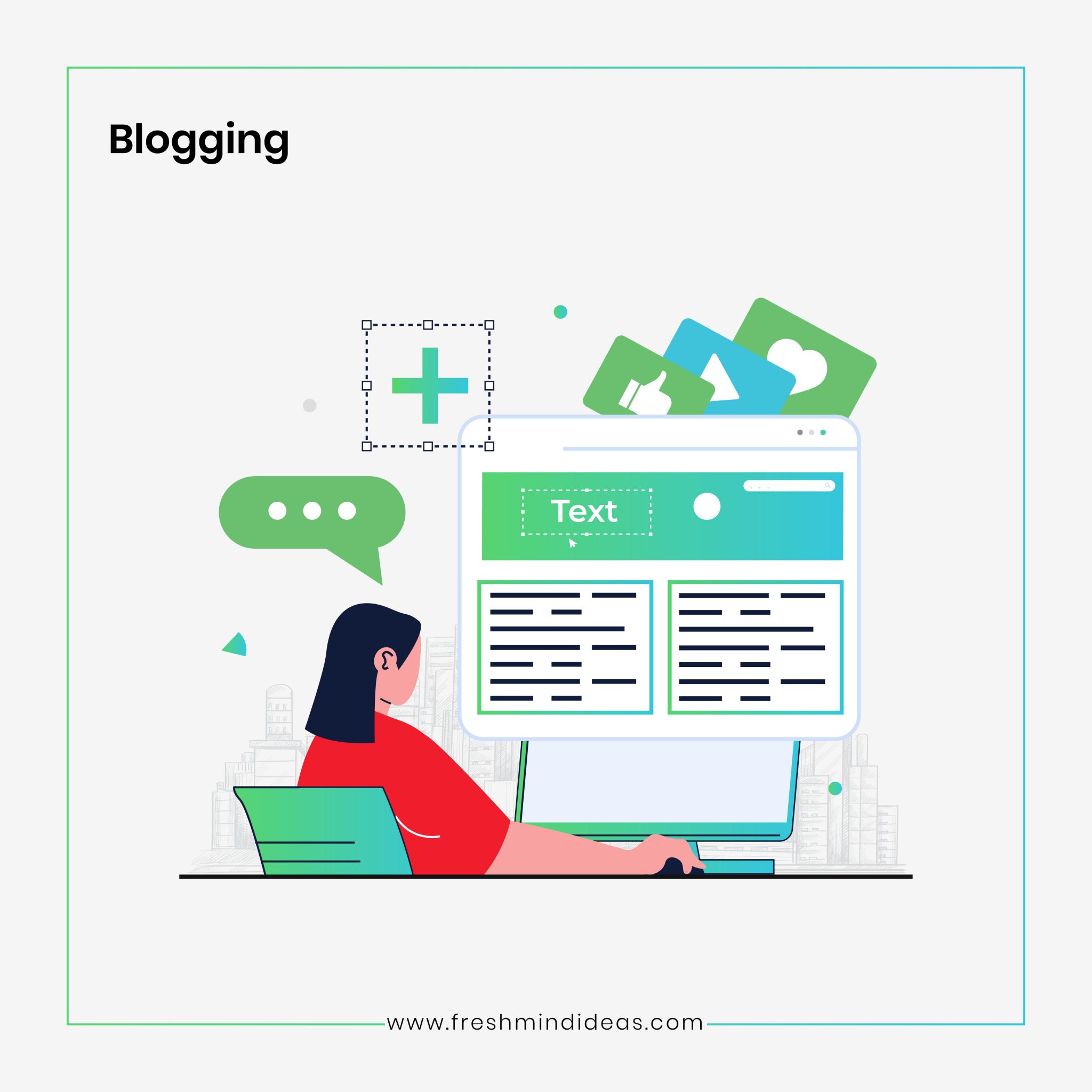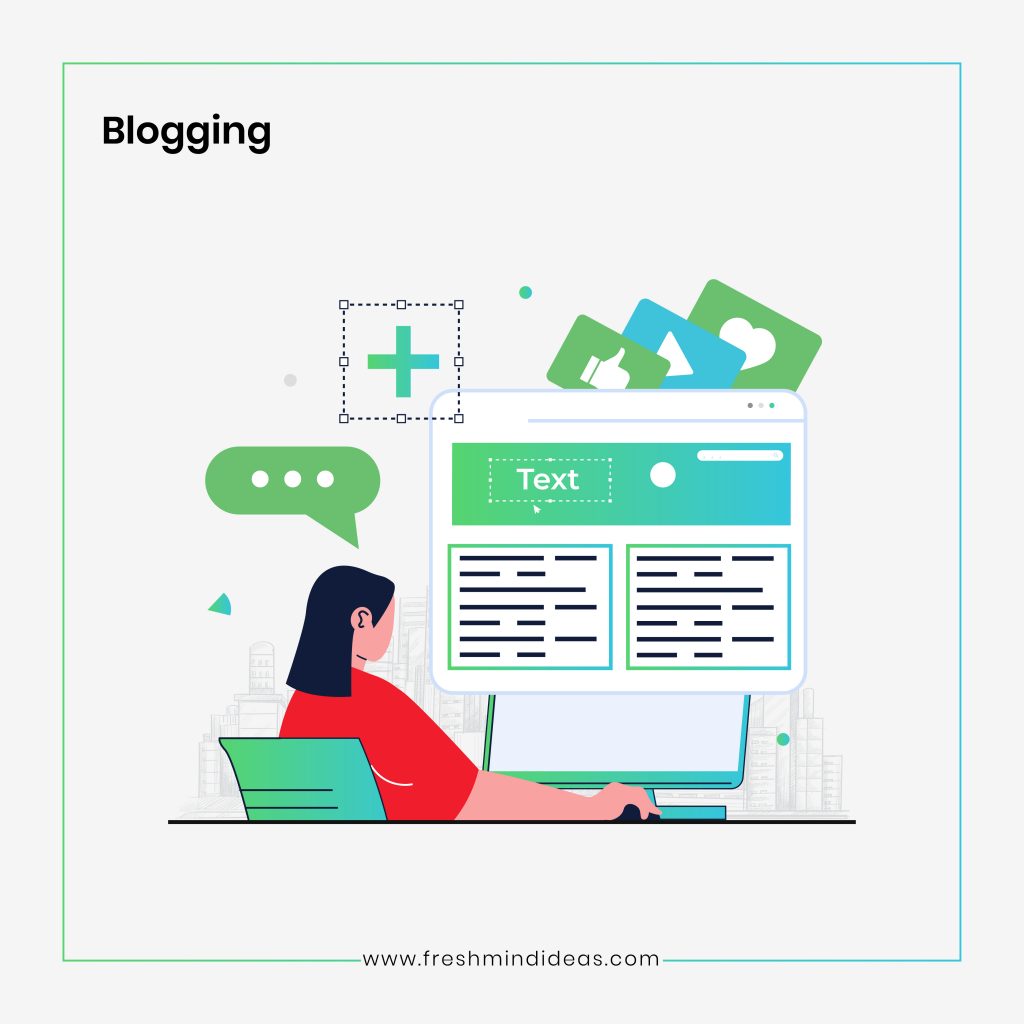 A social media marketing agency in mumbai can provide you with the best social media marketing practices. The opportunities are high on social media platforms to connect with potential customers. The top real estate social media marketing company utilizes the advantages of different platforms like Facebook, Instagram, Twitter, and LinkedIn. It strengthens your profile and generates maximum results.  
It uses the social following of a person to promote your real estate business. Influencers take your business to the audience and help you to gain potential buyers. They can expose your brand to a wide range of audiences and win a large customer base for your real estate business.
Effective digital media campaigns can drive traffic to your real estate business. It will create an immense impact on the audience. Real estate marketing agency Bangalore continuously monitors the effect and alters the strategies to boost your real estate business growth.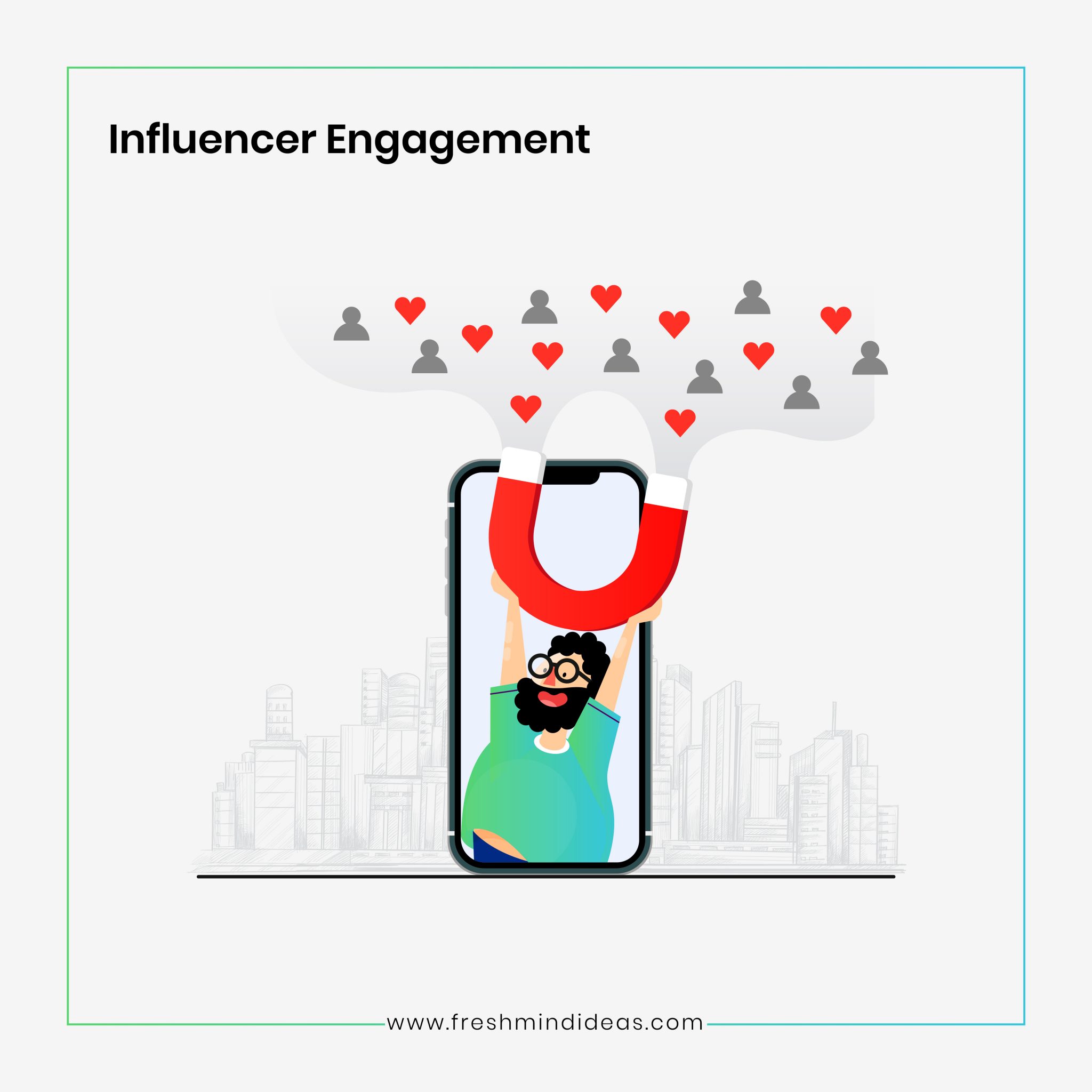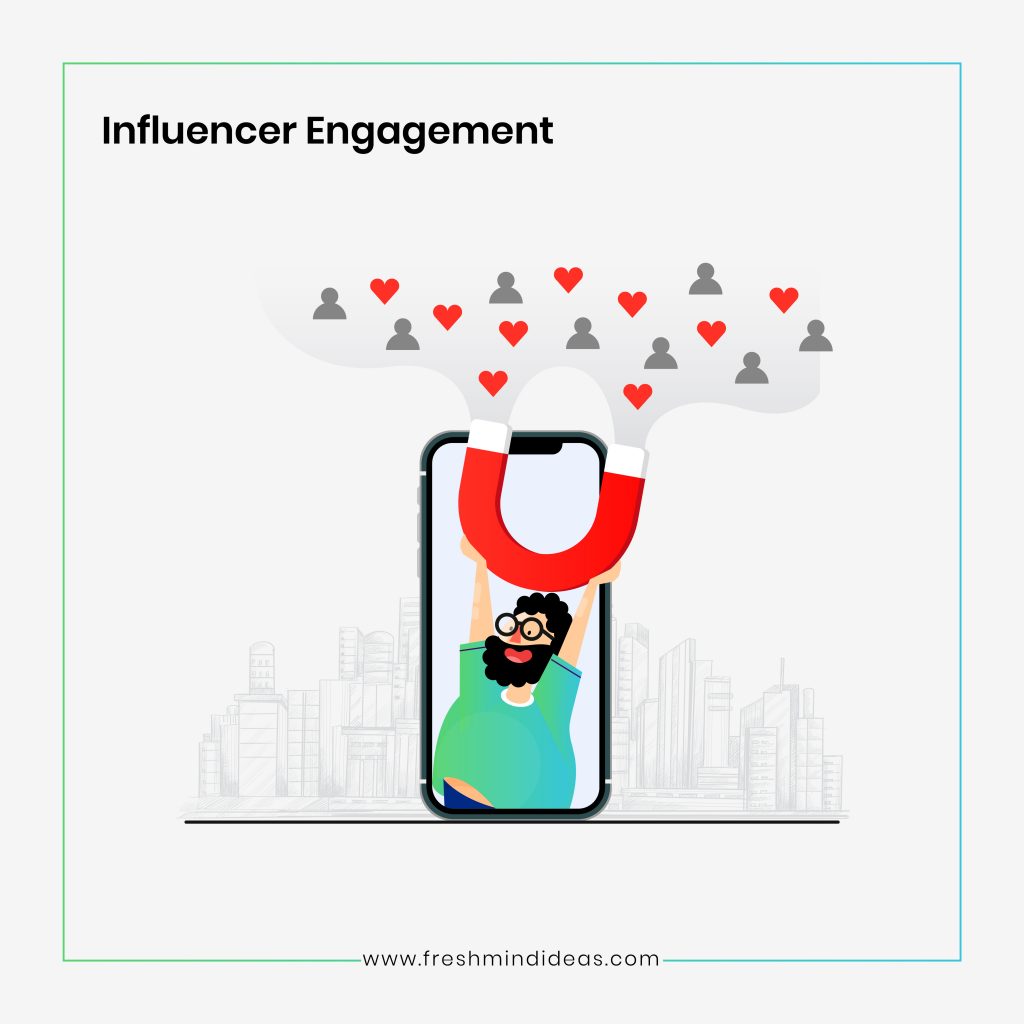 How to Hire The Right Real Estate Digital Marketing Agency
Choosing the right real estate digital marketing agency is a tricky process because the choices are so many. There are a few things to keep in mind while searching for the right one.
You have to be specific with your needs. Each agency has its specialized area. So choose the one that can satisfy your needs.
Try to learn their marketing process. Work with a team that offers a long-term solution for your business.
Know about their industry experience. Past clients, marketing results, budget, etc matter when hiring the right one.
Finding a high-quality real estate digital marketing agency is vital for your business growth. The best team not only delivers the services you need but supports and boosts your business growth. So when you decide to hire a real estate digital marketing agency, try to find the one that is best in the services you are looking for. Digital marketing for real estate companies drives the growth and success of your real estate business. Working with the best team establishes you as a unique, credible, and expert realtor in the industry. They are the most assuring investment in your real estate business.