Ecommerce has changed the way of shopping, product selling, etc. And the question that always confuses you when you start your e-commerce store is which platform you should opt for. You have plenty of options out there, and choosing one seems a bit difficult.
Online consumerism has made its way along with digital opportunities, and Covid 19 makes it necessary for businesses to explore e-commerce. Among several options out there in the market, Shopify and WordPress are the best-known platforms for e-commerce businesses.
Here you can go deep into the details of these platforms and choose the best according to your business purposes.
Got a project? Let's talk.
So, let's get started.
Shopify is an exclusively dedicated e-commerce platform, while WordPress is a platform where you can create any kind of website, including e-commerce with plugins. Both systems emerged as a greater choice for creating professional sites. They can serve your business purposes professionally.
Well, let's go through the comparison between Shopify and WordPress.
Shopify is a leading hosted e-commerce platform where business owners can set up their online stores. It doesn't require any website construction background. You can directly build one for your business and sell products through online and physical stores. However, anyone with coding skills also can edit and customize their stores in Shopify. Shopify is specifically designed only for e-commerce purposes so that you have all the tools you need at your fingertips. WordPress, on the other hand, is a little different. It actually comes in two forms; WordPress.com and WordPress.org.
WordPress isn't set up only for e-commerce. You can create any type of website, including blogs, media websites, publications, etc. WordPress.com is a hosted software, a SaaS tool. You can pay a monthly fee and will get access to a wide range of features. WordPress.org is a self-hosted software that you can install on your web server for free. But you have to pay a cost for hosting.
Like we said earlier, you can create an e-commerce storefront using plugins like WooCommerce and can access all the tools and features you need in WordPress. Compared to Shopify, it's a much more flexible platform if you have excellent coding skills or a professional website developer by your side.
WordPress VS Shopify
Let's dive into a detailed comparison.
Pricing
Downloading and installing the software to make your WordPress site is completely free. But it is difficult to predict how much your WordPress e-commerce site is going to cost your business. There are a lot of things that depend on the cost of your business, like domain, hosting, themes, designs, and plugins. You need coding skills to create and manage a WordPress site, and there is a higher chance that you have to hire a professional web developer. But there are some free themes available, there is a chance to reduce your cost affordably, and you can also go with premium themes that make it a little more expensive.
Shopify seems cool when it comes to evaluating the cost. It comes in the form of different packages like Basic, Advanced, Shopify Plus, etc. You can choose according to the business requirements. There is a 14-day free trial available before buying any feature. Shopify will charge you an added fee if you are not using its payment to process payments, depending on your monthly package.
Ease of use
WordPress emerged as a solution intended to help you build any kind of site by giving access to a wide range of tools and plugins. So, if you are building your online store, you will need to install plugins like WooCommerce. WordPress allows you to build stunning websites, but you need website development skills. If you are excellent at it, it's easy to know all the features, but otherwise, it's impossible.
WordPress is not a beginner-friendly solution. They will obviously have a harder time getting to know all functionalities. So, it can cause a lot of time to create your site. Whereas Shopify is built only for one purpose; to create an online store. Starting an e-commerce site using Shopify is super easy than using WordPress, and you can make your business live quickly. You only have to sign up and create an account in Shopify and go through some setup processes. There is no need to go through a lot of steps like WordPress. And you will be provided with 24/7 customer support so that if there is any trouble setting up your online store, you will get immediate support.
Features and Themes
WordPress isn't only for e-commerce purposes, but there are plugins available like WP e-commerce, WP EasyCart, and WooCommerce. And these plugins have built-in payments for top gateways, shipping setting options, a wide range of templates, etc. WordPress gives you more options to handle your site, and it is all about giving you a solution that you can use to manage any kind of site according to your purposes. It is more flexible than Shopify, but you actually don't need that many options for your e-commerce site.
WordPress provides plenty of best-quality themes, both free and paid to choose from. There are thousands of options, but you have to choose themes that work with the plugins and tools you are using, and it may take a little more time.
Because Shopify is only for e-commerce, it is more convenient. Shopify offers a wide range of tools that are intended to help you create your store effortlessly. You can access marketing, analytical, reporting tools, and so much more. Its abandoned cart recovery enables you to send automatic emails and retarget your customers. Plenty of payment options are also available. It provides the best website-building tools with great flexibility. Whatever your background, Shopify gives you the ability to build a unique online store.
Shopify has professionally designed customizable free and premium themes. With 70+ themes; designed by the best designers like Happy Cog and Pixel Union, you can bring aesthetic looks that suit your purposes. They are responsive, which means they can fit into any display like mobile, desktop, etc.
SEO
SEO is essential to make your site perform smoothly in organic search results and enhance traffic and sales. WordPress SEO is done by installing plugins like Yoast. It analyses your content from an SEO perspective and provides the guidance you can take to improve the quality.
WordPress allows you to create SEO-friendly sitemaps, and it is better to create super clean URLs. You can have a site that can perform well in Google search results if you choose super-fast hosting, code correctly, use a responsive theme, etc.
In Shopify, the SEO setup is pretty cool. Anyone can add and edit H1, titles, and meta descriptions, change page URLs, etc. But it is hard to get a clean URL. Some leading SEO solutions like Yoast can't be used in Shopify sites. But there is a wide range of applications available to help you optimize your store. However, WordPress has better flexibility from a technical SEO perspective if you configure everything correctly.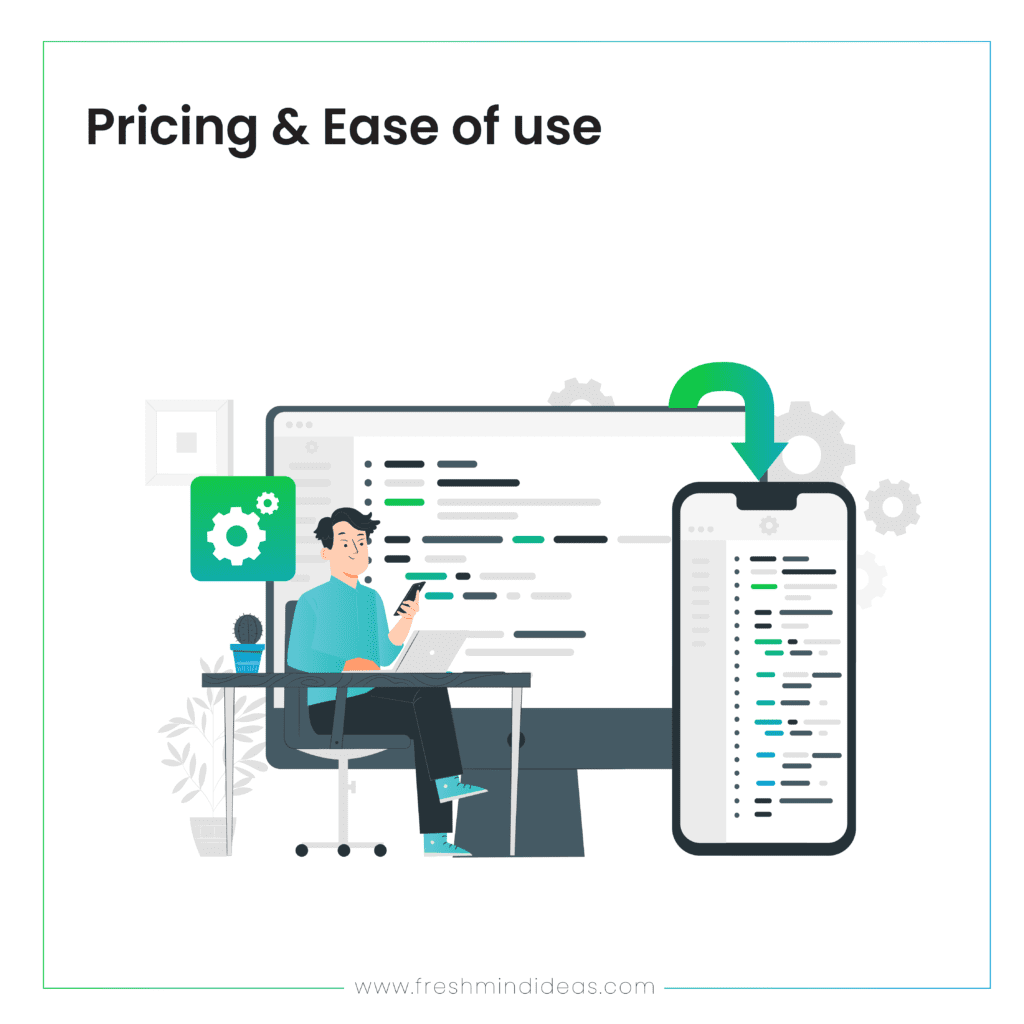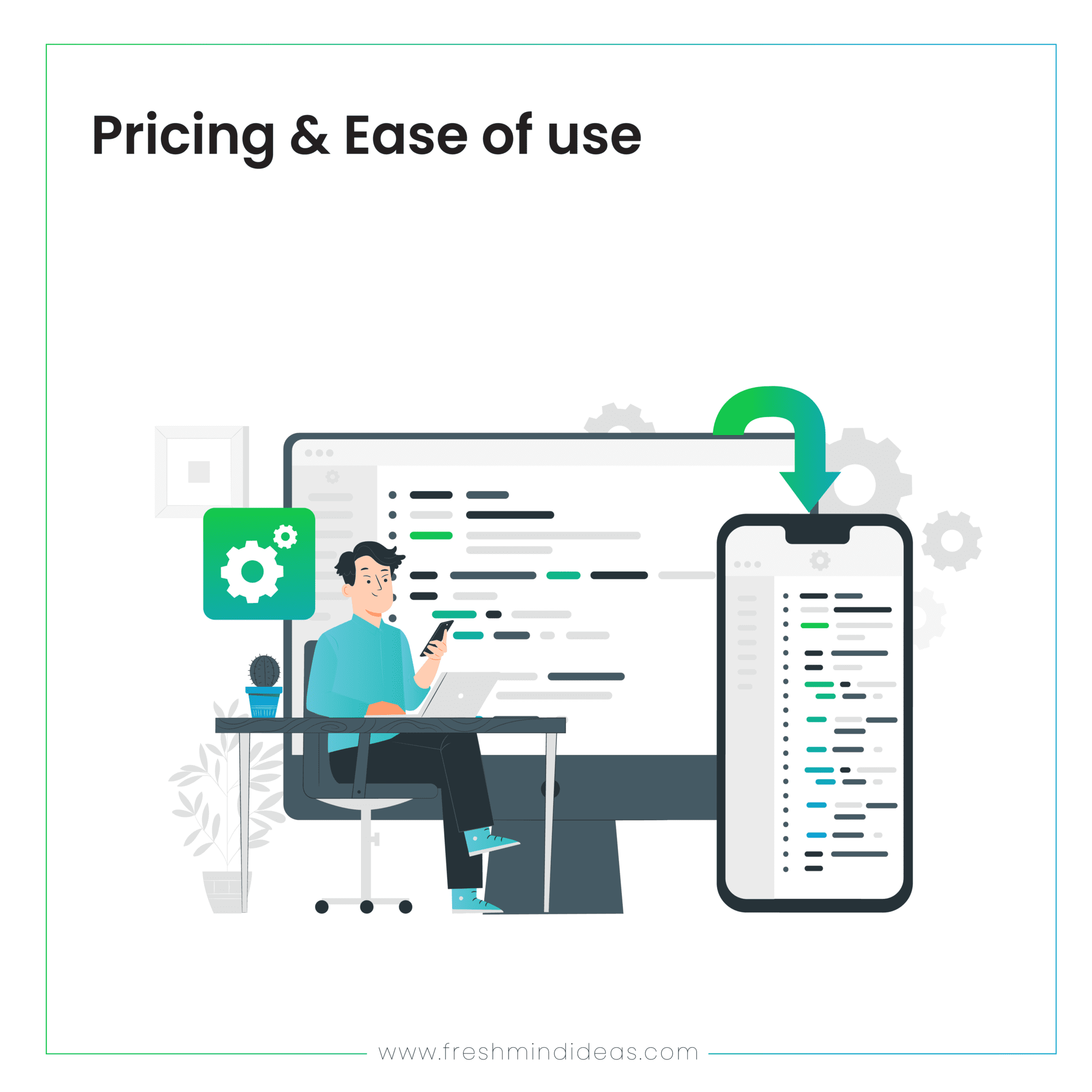 Blogging Features
Content marketing plays a vital role in promoting your business online. You can educate people, improve brand trust and credibility, etc. WordPress is the best blogging platform compared to any other, as it began off as a blogging tool. You have all the features you need, like adding images, videos, and much more. And custom fonts are also there that help you make your site even better.
Shopify offers basic blogging features as its primary focus is on building e-commerce sites. When compared to WordPress, the blogging features are very limited in Shopify. But you will get plenty of options that might be enough for your online store.
Customer Support
Assisting in the setup process is vital to consider. You won't get any hands-on assistance or instructions when using WordPress. However, as WordPress is a popular website building solution, you will get a lot of guides, tutorials, etc., available on the web. And you can work with a WordPress specialist that makes the process easier.
Shopify offers 24/7 customer support. You will get assistance by phone, live chat, and email according to the package you are using, and you will get an immediate response that helps you during the setup process. There are also video tutorials, webinars, etc., available; you can educate yourself without contacting representatives. Shopify provides community discussion forums about common topics like marketing you can take part in. And there is Shopify Help Centre where you can find frequently asked questions, user guides, etc.
Maintenance & Security
New features and updates are regularly added to WordPress. So, it is essential to keep your site up-to-date; otherwise, it will make your site vulnerable and affect its functionality. As WordPress.org is a self-hosted platform, it is on your shoulders to ensure that you are using the latest version, including themes and plugins.
But it is not that much difficult, as you will get notified when updates are available, and you can simply click the button. And if you compromise in site maintenance, it is easy to be hacked. So, following the best practices, including using safe plugins and themes, updating regularly, using security plugins, etc., can keep your site secure.
Shopify is a hosted e-commerce tool that ensures the best site maintenance to keep your site up-to-date and fix all security processes. Shopify is PCI DSS (Payment Card Industry Data Security Standard) compliant and covers all six PCI standard categories,
Maintain a secure network
Regularly monitor and test networks
Maintain a vulnerability management program
Implement strong access control measures
Protect cardholder data
Maintain an information security policy
It ensures that your site doesn't have serious security vulnerabilities.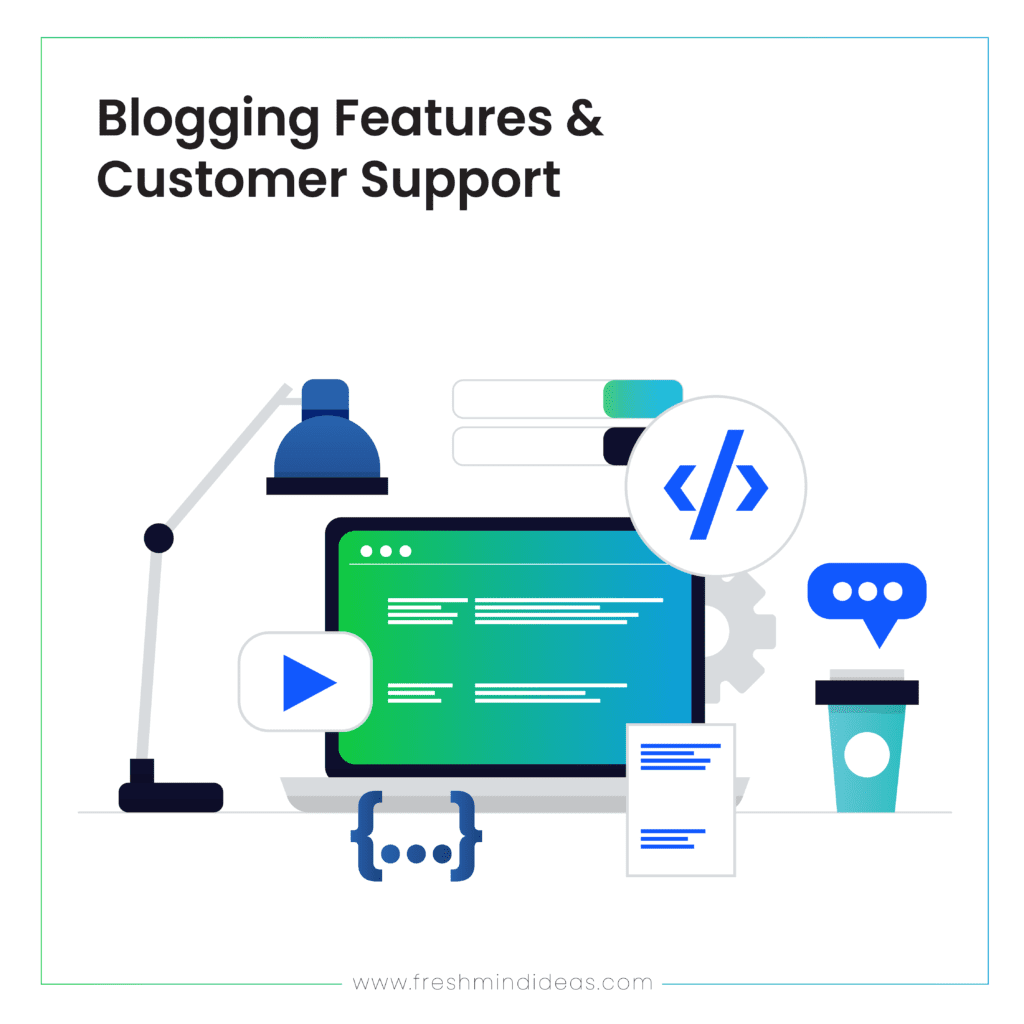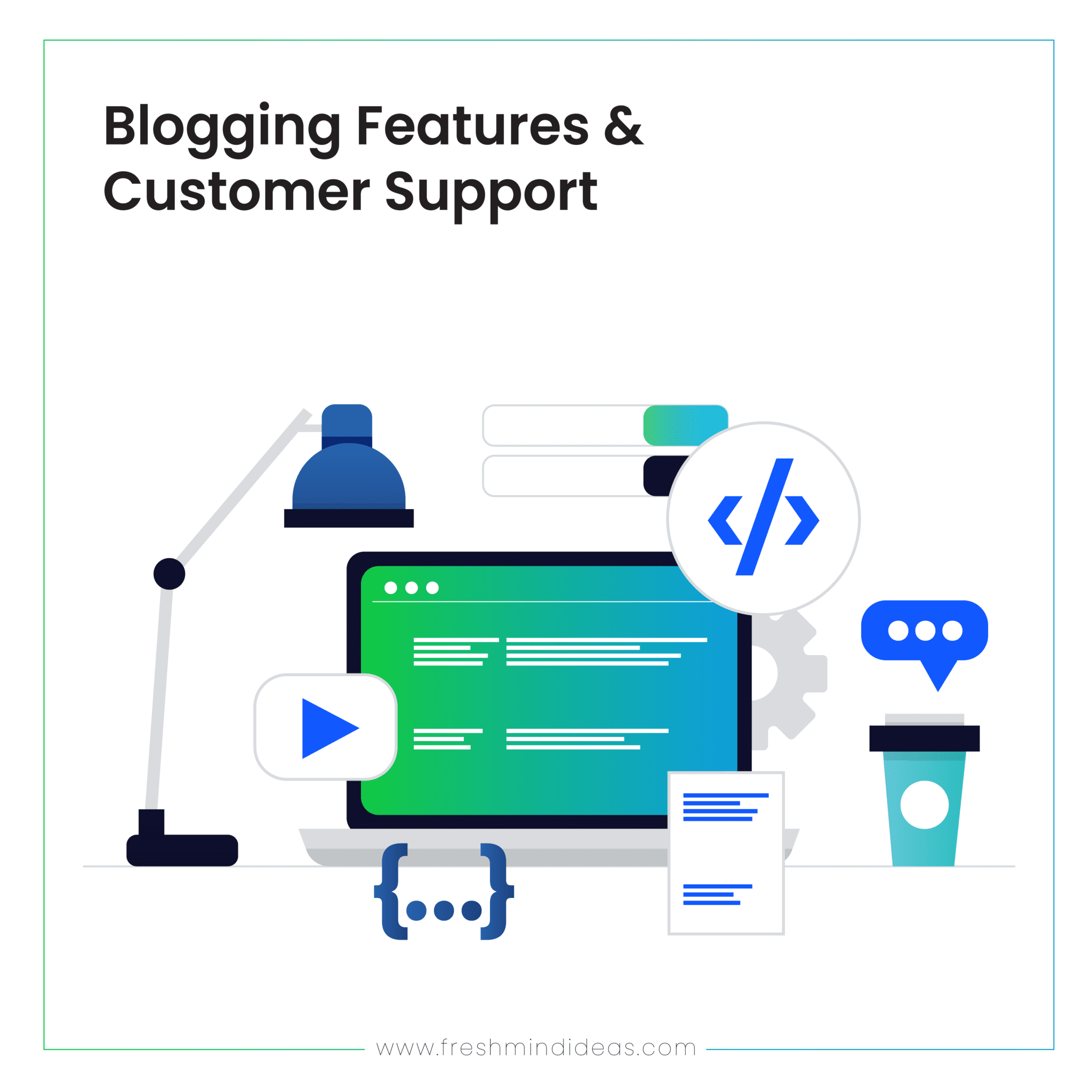 Which should you choose for your business?
Shopify is solely designed for e-commerce, whereas WordPress is for building flexible sites. And there is no doubt that these platforms offer a wide range of features and a lot for businesses. Both provide a free SSL certificate and come with so many plugins or add-ons.
Reasons to choose WordPress over Shopify
It is more flexible than Shopify, as you can build any sort of site. Shopify is also reasonably flexible, but it has a limit of suitability for certain kinds of web designing.
It is completely an open-source solution, and it won't cost anything to download the software from wordpress.org. But there is the cost needed for hosting, domain, etc.
Several plugins are available, both premium and free to add bespoke functionality to your site. You will get access to a lot of e-commerce tools and can choose according to your requirements. Apps and integrations are available for Shopify also but are small in number, and some of them are a little expensive.
A wide range of themes is available for WordPress. It gives you more choices to choose from, both paid-for and free. Although Shopify offers a range of professionally designed themes but is relatively few.
WordPress offers the best content management system as it started as a blogging tool. Shopify also provides basic blogging functionalities. So, if you are trying to bring content marketing as a key part of your business, WordPress is the best and most flexible option.
WordPress brings various tools and plugins for optimizing your site. So, from a technical SEO perspective, as long as you configure your site correctly and use the best hosting setup, you can create a search engine-friendly site. It is much stronger than Shopify's SEO features.
Reasons to choose Shopify over WordPress
With Shopify, you can build an online store quickly. It lets you set up your store more easily than WordPress as you interact with an e-commerce specialist, and it gives you the key tools to get your store live and sell products.
Unlike WordPress, there is no need to have coding skills or get help from a developer.
You don't have to worry about site maintenance at all. Shopify takes care of regular updations and site security. It saves your time and ensures your site functions properly. If you are using WordPress, the responsibility lies with you. You should take care of regular updates and observe how your site works; otherwise, it will be easier to hack your site.
Shopify offers 24/7 customer support. You can interact with representatives by phone, live chat, or email. But with WordPress, you have to find the solutions yourself.
There is a 14-day free trial available for Shopify.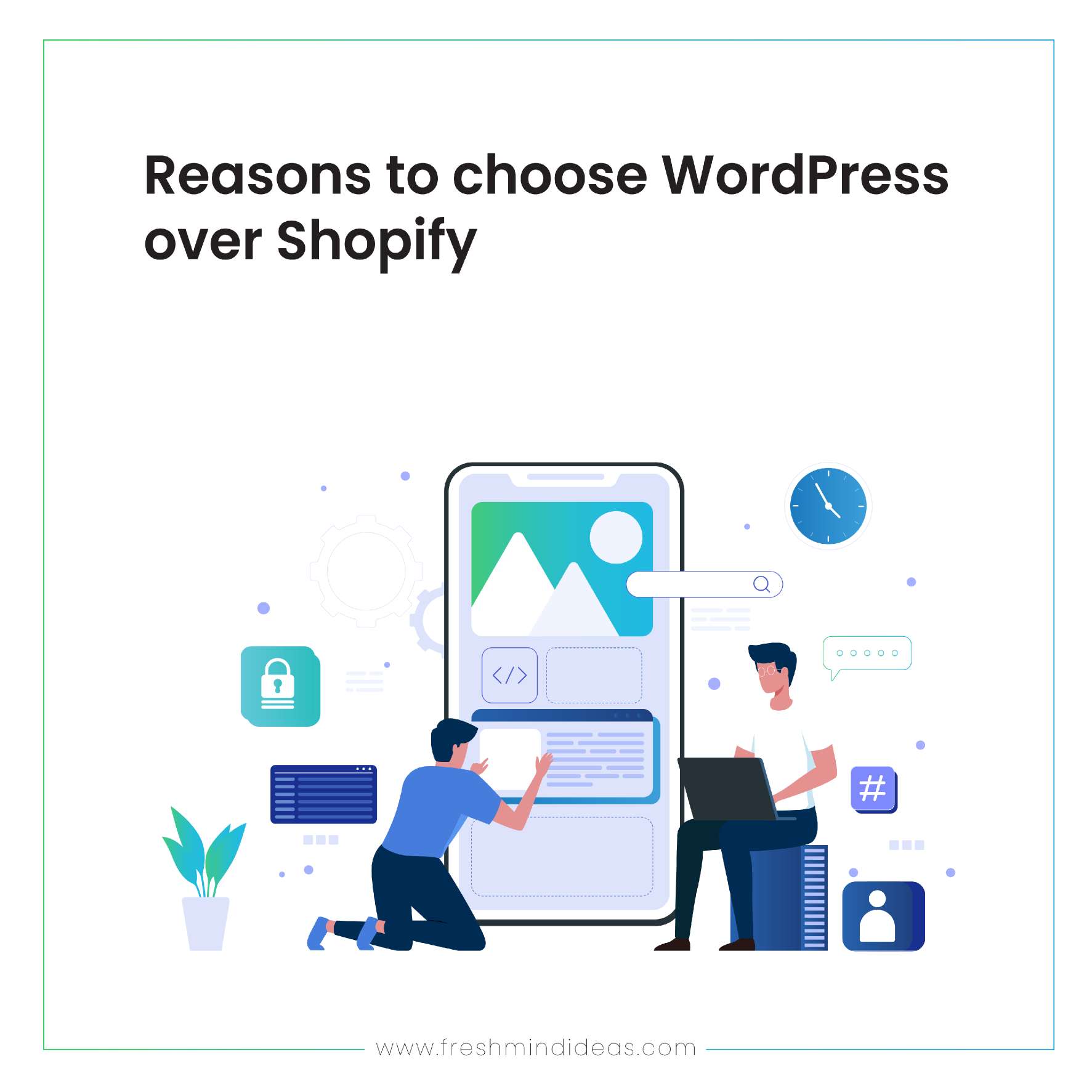 It's not easy to choose between WordPress and Shopify. If you choose WordPress, Shopify, or other solutions, your requirements need to be considered. Both these platforms offer a lot to build and run your online store.
Which platform are you going to choose?
Do you need help with your branding/ marketing/ web development/ animated videos? Get in touch.