The Top Branding & Digital Marketing for Study Abroad Consultancy Firms
As a leading digital marketing agency specializing in digital marketing for overseas educational consultancy, we bring extensive experience and expertise to assist your marketing efforts. With a track record of successfully collaborating with various study-abroad agencies, we understand the dynamic landscape of the international education market. 
We are well-versed in the strategies needed to keep you ahead of the curve. Our proven branding and digital marketing solutions will set you apart in this competitive industry, ensuring you remain at the forefront without any concerns.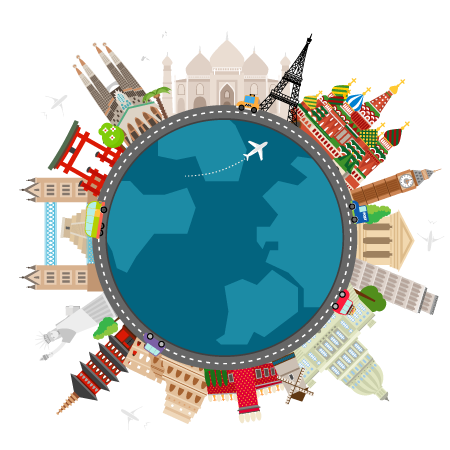 Elevate Your Study Abroad Agency: Boost Branding, Attract Leads, and Dominate Digital with Our Premier Marketing Services
Did you know that almost eight in 10 Indian students go through a study abroad plan to work and settle overseas after completing their international degree?  That's right! More and more aspiring scholars seek a well-guided path to global education opportunities. If you are an Educational Abroad Consultant, you can be the compass that guides these students in discovering the world and its endless opportunities. You need a robust Digital Marketing partner to connect with prospective students who wish to pursue international education smoothly and securely.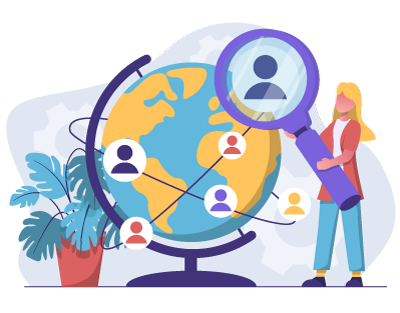 Overseas Education Consultancy Branding
Building an identity for your hospital or health clinic that stands out in a fast-saturating healthcare industry. We ensure your brand is recognizable not just by its visual elements but also for its positioning and personality.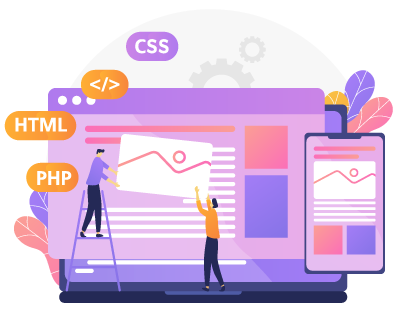 Overseas Education Consultancy Web Development
Creating a responsive, search engine-friendly website that can make your services and expertise accessible online for your patients as well as support a powerful web strategy.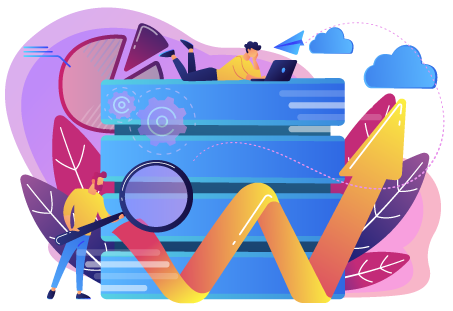 Overseas Education Consultancy Digital Marketing
Launching a comprehensive web and content strategy that comprises Search Engine Optimization (SEO), Pay-Per-Click (PPC) advertising, online advertising, Social Media Management and Reputation Management.
Why Fresh Mind Ideas is the Ideal Digital Marketing Partner for Your Study Abroad Agency?
Unlock Success with Our Expertise
We're proud of our proven track record of working with study-abroad agencies and educational consultancies. This specialized knowledge allows us to craft tailored digital marketing strategies that resonate with your target audience, ensuring your consultancy achieves its goals effectively and efficiently.
Communication is Our Superpower
We believe that a strong partnership is built on mutual understanding, and we make it a point to maintain an ongoing dialogue to align our digital marketing efforts with your consultancy's vision. This unwavering commitment to effective communication sets us apart as your ideal digital marketing partner, ensuring that we work in tandem with your team to achieve and exceed your objectives in the education sector.
Transparent Costs, Competitive Rates
We have developed a transparent and competitive pricing model for our service. We understand the nuances of the education industry, and this knowledge is reflected in our pricing approach. Our commitment to transparency ensures you have a clear understanding of how your marketing budget is utilized to achieve your specific objectives. We are dedicated to providing the best return on investment for your consultancy.
Quick TAT, Better Results
We excel in providing fast, effective marketing strategies tailored to the education market's urgency and competitiveness. Our industry knowledge helps us identify trends, target the right audience, and adapt swiftly. Partner with us for results and success in the dynamic world of international education.
Frequently Asked Questions
Digital marketing uses online strategies such as social media marketing, SEO, and content marketing to boost your study abroad consultancy's online presence. This approach brings your brand into the spotlight, attracts potential students, and allows you to fine-tune your marketing efforts, leading to growth and success.
Study abroad consultancies benefit immensely from digital marketing services, especially in the competitive education sector. These services enable you to reach a global audience, enhance your brand's credibility, and connect with potential students more effectively. The result? A boost in enrollments and a path to overall business success.
When selecting the right digital marketing agency for your overseas education business, consider a few key factors. Look for an agency with a strong background in the education sector, a proven track record of successful campaigns, a dedication to ethical practices, and the capability to customize strategies to match your specific goals and challenges. Fresh Mind Ideas stands out in all these aspects, making us the ideal choice to boost your consultancy's digital success.
Choosing Fresh Mind Ideas for your digital marketing needs is a smart decision for several reasons. With our deep-rooted experience in the education industry and a data-driven approach, we're well-equipped to maximize your return on investment.
Moreover, our extensive work with study abroad agencies, combined with our commitment to success and a knack for customizing strategies, positions us as your perfect partner for enhancing your study abroad consultancy's digital presence. We pride ourselves on open communication, transparent pricing, a creative team, and technical knowledge expertise to empower your business's success.
Bringing on board a Study Abroad Digital Marketing Agency comes with several crucial benefits: they know the challenges of the education industry, prioritize ethical practices, extend your reach globally, and tailor strategies to fit your consultancy's unique goals. Plus, they boost your digital presence, which is vital for attracting students in our digital age. This all adds up to more students enrolling and greater visibility for your consultancy, paving the way for its success.
SEO (Search Engine Optimization) works wonders for your overseas consultancy website. It makes your site more visible on search engines like Google, helping potential students discover your services easily, without the need for paid advertising. This boosts your online presence, attracting a larger pool of prospects.
Yes, a digital marketing agency typically handles both on-page and off-page SEO for overseas consultancy websites. On-page SEO includes optimizing content and website structure, while off-page SEO focuses on building backlinks and online reputation, both of which are essential for improving search engine rankings.
A digital marketing agency will grow your study abroad consultancy by developing tailored strategies that enhance online visibility, generate leads, and engage potential students. By using the latest tools and technologies, they'll drive traffic to your website, increase your brand's reach, and ultimately contribute to your consultancy's growth.
A digital marketing agency can help boost your study abroad consultancy's growth by crafting customized strategies that may include search engine optimization (SEO) to boost your online presence, pay-per-click (PPC) advertising to attract leads, and engaging content marketing to resonate with prospective students. They harness cutting-edge tools and technologies to drive more traffic to your website, expand your brand's reach through social media marketing, and play a significant role in your consultancy's overall expansion.
Got a project?
Let's talk.
Whether it's a branding project, a digital marketing scope or a web development requirement, feel free to get in touch with us. As a leading branding agency, We would love to work with you and solve your challenges.