Digitalization has made a huge impact on everything, and industries pursue the next level of advancements in the digital world to stay relevant. Traditional marketing tools and strategies aren't enough to keep your business successful in the competitive business world. The healthcare industry also explores digital opportunities as people do not go by word of mouth or simple traditional practices nowadays. They browse for reviews, ratings, etc., and healthcare digital marketing is vital more than ever to go further in the overcrowded market space.
Got a project? Let's talk.
Digital Marketing for Clinics
Today's world demands an active digital presence for all industries as people depend on the internet to find whatever they want. So, as a doctor or clinic owner, taking advantage of digital opportunities is essential to boost growth. Digital marketing offers several benefits to the healthcare industry. It advertises and promotes your brand to a large audience and helps you maintain a better brand image. Digital marketing allows you to keep the existing customers interested and attract new prospects to build a strong customer base.
Customers are more active in the digital world browsing information for healthcare decision-making like whether to visit a clinic, etc. And solid marketing strategies help you showcase your services, highlight what is unique for your brand, promote exclusive health packages, etc. With some clicks, prospects can see what you offer, and it improves your credibility in the field. Having a website or promoting services through social media channels makes it easy to access patients and increases ways to engage with them.
Partner with a Clinics Digital Marketing Agency to Achieve the Best
Like any other business, the end goal of clinic marketing is to reach out to new prospects, build a loyal customer base, and create profitable results. Effective digital marketing helps you build a strong interaction with your targeted audience, improve brand awareness, and keep you relevant in the competition. Partnering with a healthcare marketing agency makes it effortless as they can provide you with efficient marketing strategies to drive prospects to your clinic.
The best clinic marketing agency has niche marketing experience, and they can promise you customized solutions. A top digital marketing agency for clinics has a high-level understanding of the industry and enough experience. They can define the patient journey and combine the best practices to bring maximum outcomes. In the evolving market space, adapting to new techniques is essential, no matter whether you are an established or struggling brand in the industry.
A solid digital marketing strategy is the thing to maintain an active online presence and boost the growth of your practice. The best clinic marketing agency in India offers a solid marketing strategy to achieve your digital goals. They provide tailored digital marketing services to strengthen your presence in the healthcare industry.
Digital Media Campaigns
Digital media campaigns are coordinated marketing efforts that help you achieve your end goal. By analyzing your existing digital channels, the best clinic digital marketing company can alter your marketing efforts to drive traffic and thus increase conversions. The agency aligns your marketing efforts with patient or customer persona and closely monitors the performance of your digital media campaigns to ensure maximum results.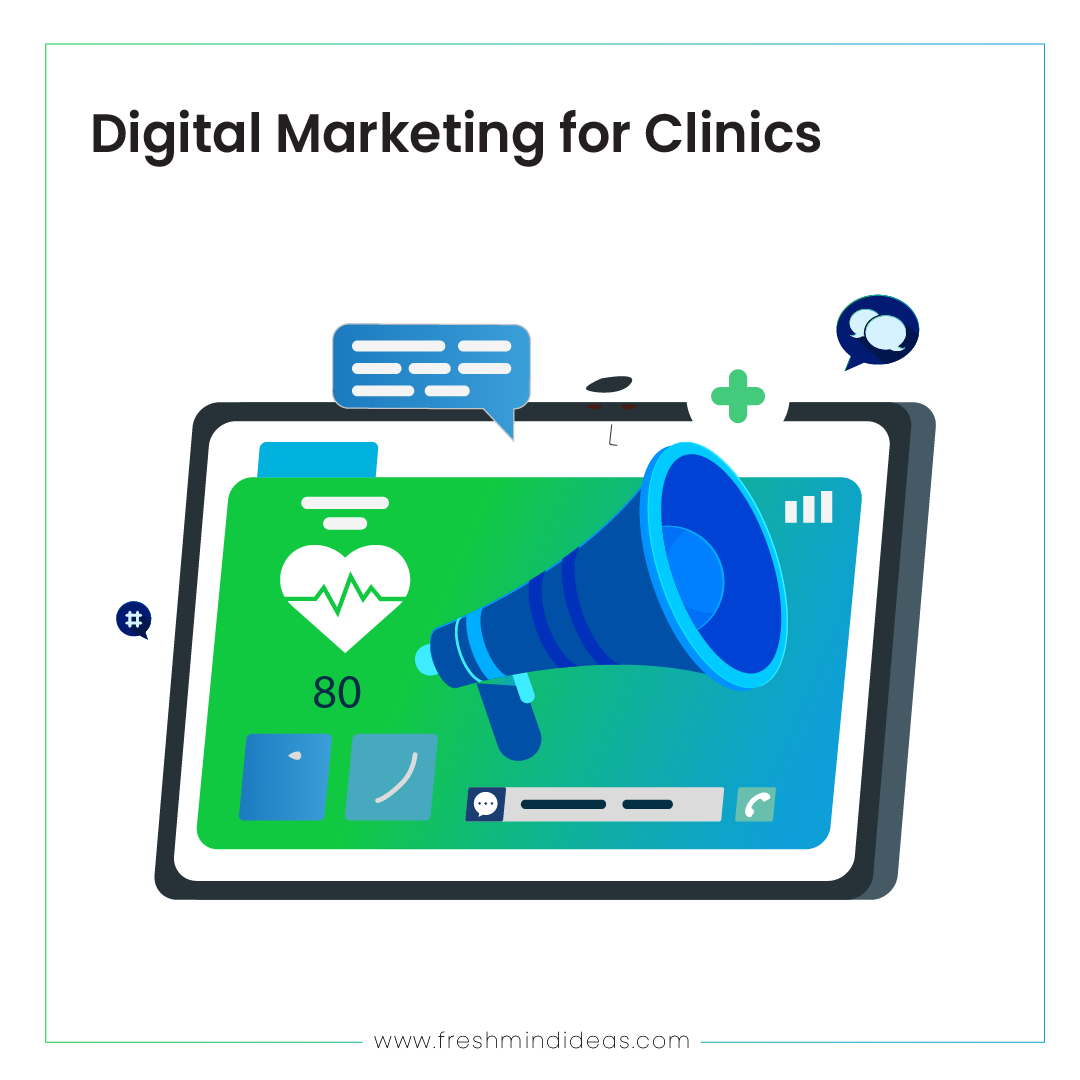 Influencer Engagement
Influencer engagement is a hot trend in the digital world nowadays to endorse your brand. Collaborating with social influencers who have a dedicated social following and are experts in their niche helps you influence the healthcare decision-making of a large set audience. It is not just finding someone and promoting your brand. It is an approach to showcasing your credibility and leadership in the healthcare industry and creating loyal followers. Having a good understanding of the influencer landscape helps you analyze the engagement an influencer receives in your niche, choose the perfect partners for your brand, and make profitable brand collaborations.
Search Engine Marketing
Reaching out to the set of audiences who are actively searching related to your niche helps you improve your brand visibility. SEM is one of the most effective ways to increase SERPs ranking, build credibility in your niche, and boost brand awareness. The best clinic digital marketing agency offers search engine marketing services, including SEO, PPC, local map solutions, social media marketing, and proprietary technology. An effective search engine marketing strategy gives you a competitive edge in the healthcare industry.
Search Engine Optimization
Getting in front of the prospects when they need your help the most is essential to building a strong customer base for your clinic. Having an active digital presence is the key to keeping you relevant in the crowded space. An effective SEO strategy gives you maximum push to stay forefront of the competition. Appearing on the first page of search engine results helps patients find you easily and boost organic traffic.
Social Media Marketing
Social media enable brands to interact with the audience in real-time, boost engagement and improve brand awareness. It is where everyone spends their time. Having an active social media presence across various channels like Facebook, Instagram, LinkedIn, Twitter, etc., helps you raise your profile among competitors and allow patients to reach out to you when they need your help. A solid social media marketing strategy increases your brand's social following and helps build a strong customer base.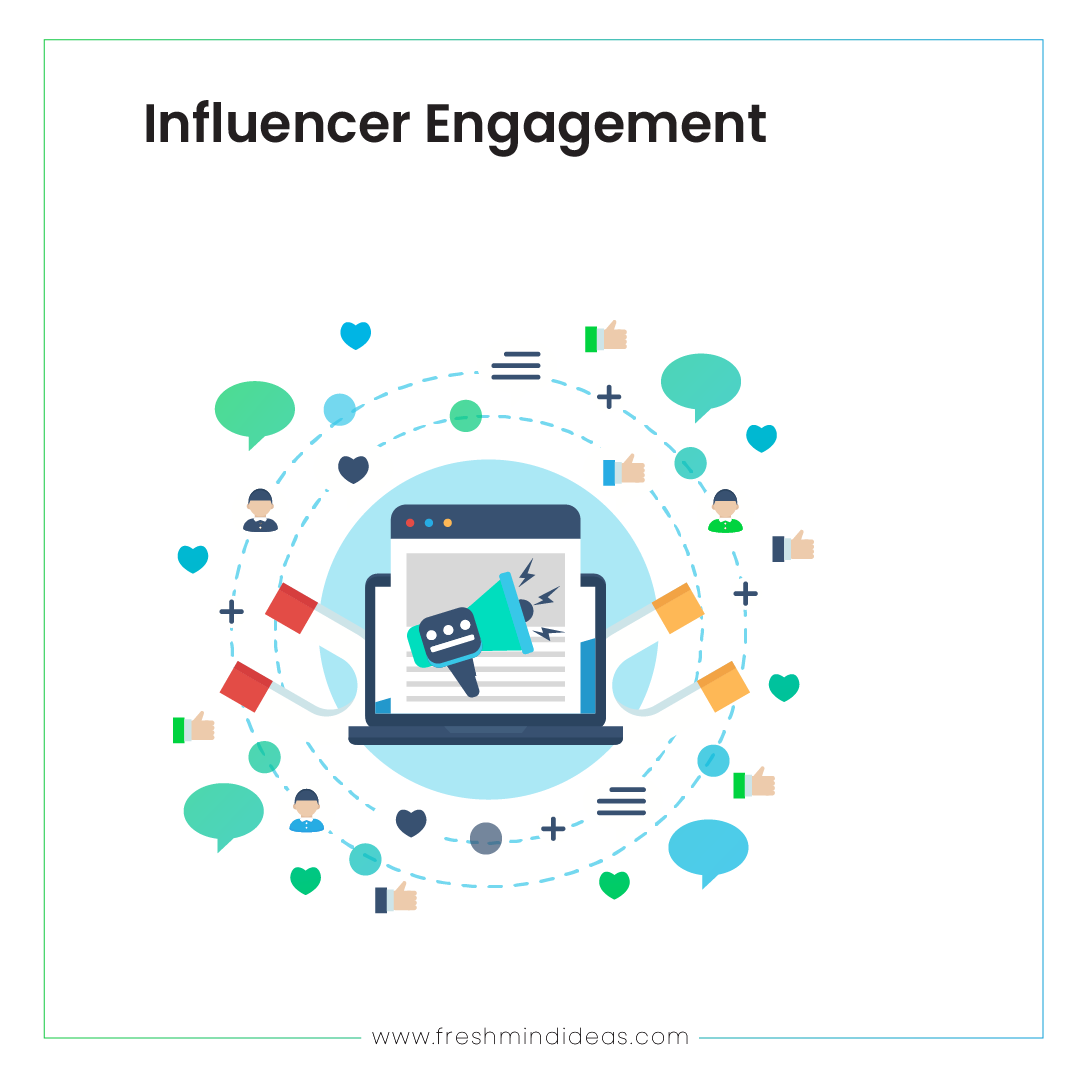 Conclusion
Digital marketing helps you transform the way patients interact with your clinic. They are likely to search for services your brand provides, and where you interact with the right set of audiences. The best digital marketing agency for clinics is designed to cater to the needs of your clinic. They create your digital goals align with your brand objectives, and assist you in developing an efficient strategy making your efforts more effective.
Do you need help with your branding/ digital marketing/ web development/ animated videos? Get in touch