The tech revolution has taken the world up by the storm. Technology is the sector we seem to speed our way into like a bullet train. The increase in the number of technological advancements by the day is astounding. The term marketing has been revised, and it does not only mean ads on our television screens and newspapers. It now includes the wide umbrella of digital marketing through online means.
The expansion of the digital sector has made small businesses into mammoth industries. The secret key to make it big in any business is mastering the art of digital marketing. Gone are the days when the only way of advertising for a medical practitioner was a placard outside the clinic or an ad in the newspapers and other multimedia that took thousands out of pocket. Digital marketing for the medical industry is like a gold mine just waiting to be tapped into. A strong online presence and a credible relationship with the patients go a long way for any growing healthcare agency. The use of digital marketing healthcare agency Bangalore provides a wide reach and takes a lesser toll on the wallet because of its very cost-effective nature.
Now if you get the gist of digital marketing, you must be thinking well about how to use this very powerful weapon at your disposal. Well, keep reading because this article is your ultimate guide to digital marketing for a health care startup.
1. SEO: Search Engine Optimization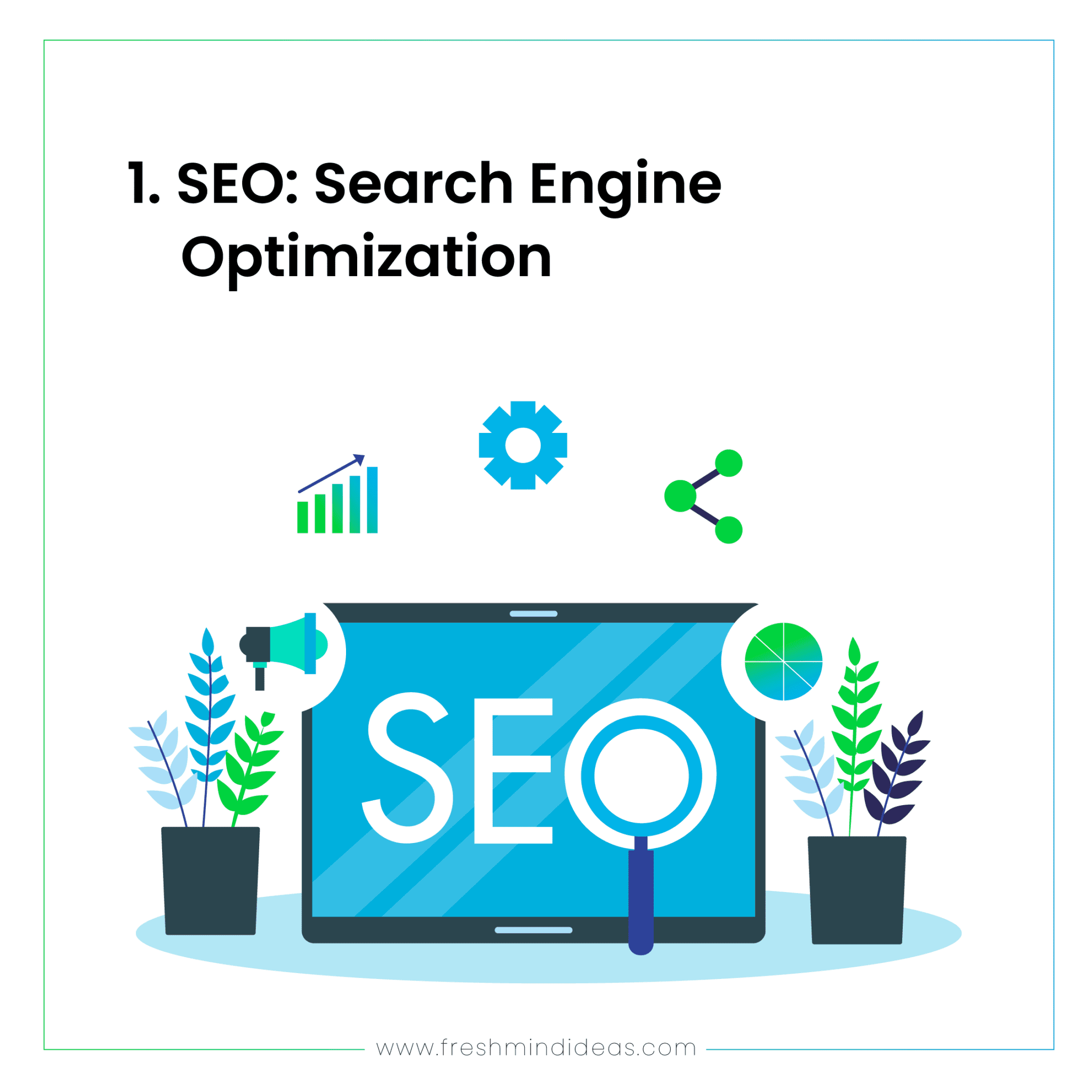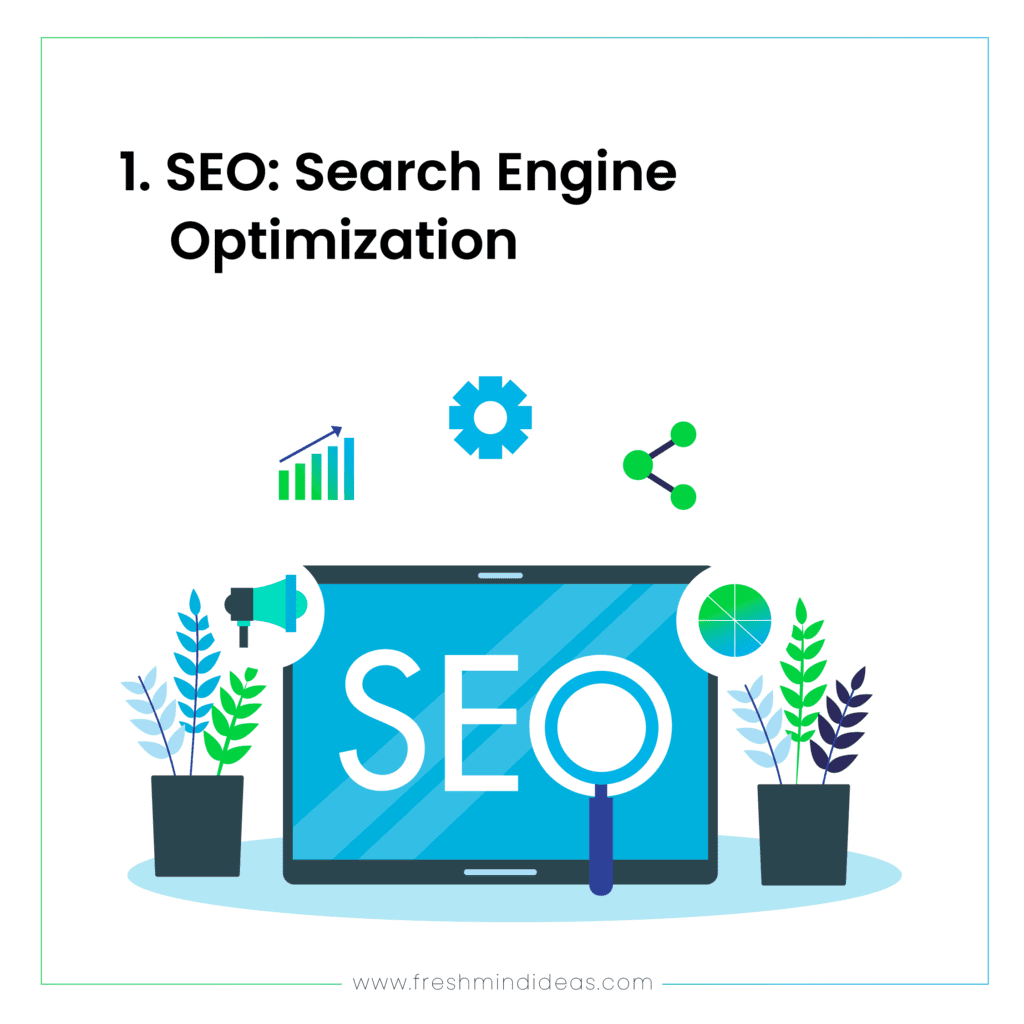 This magic tool to increase traction on your web content is something all the web developers are raving about. And to be honest it deserves all the hype. The correct use of SEO can yield very optimizing results for your website and give you all the much-needed clicks. SEO operates by using the correct keywords in your content to rank higher in the search results on one or more search engines. It ensures that the website scores well in the algorithms search engines use to determine the rank of web content. It can be achieved by using keywords, codes, and links in your content. Having an SEO expert on your payroll adds to the strength of the digital marketing team.
2. Email marketing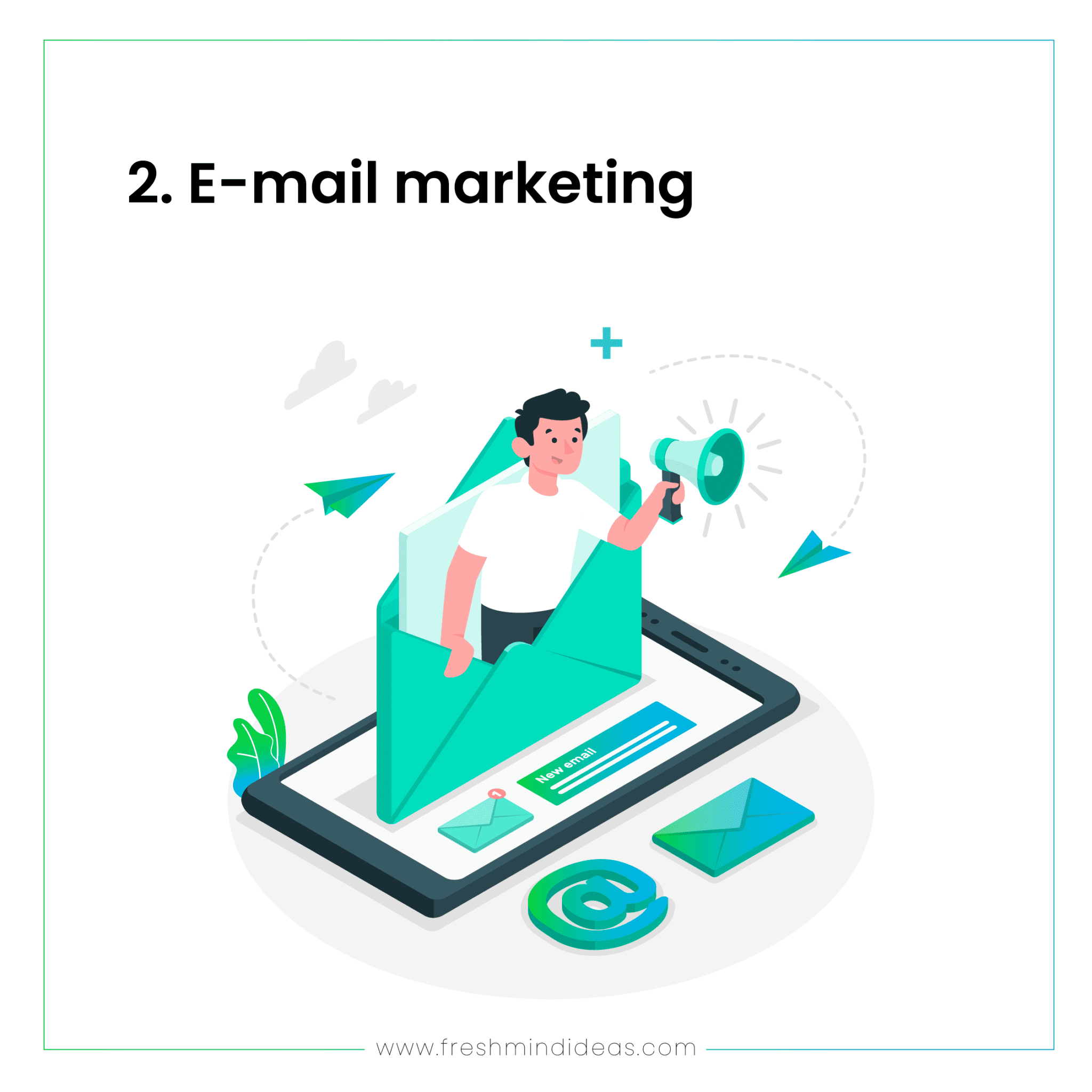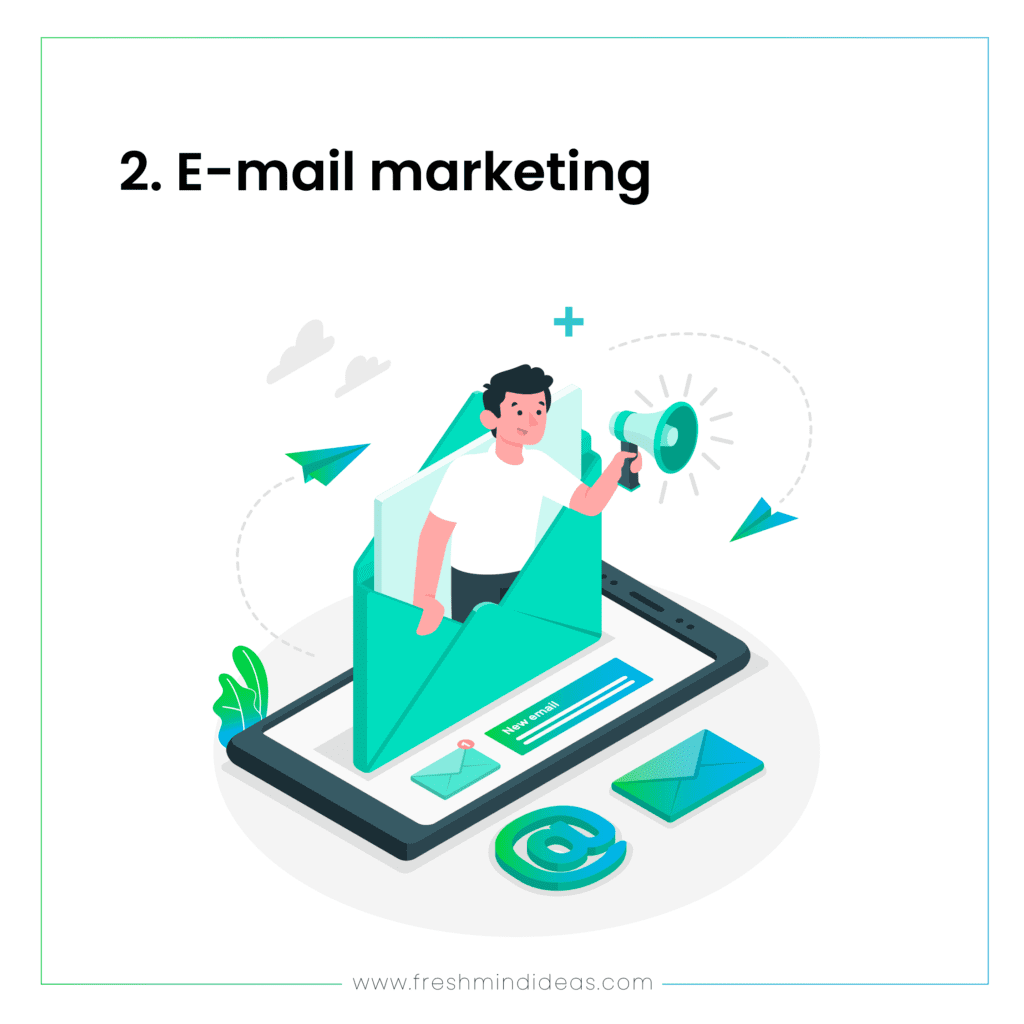 Investing in a great email marketing plan should be a go-to for new healthcare startups. Emails are a great way to reach and connect with your target audience. By building a strong email contact base and sending out email newsletters at regular intervals, maintains a healthy rapport with the patients while educating them by providing customized information that they can apply to their health.
Email marketing is an integral segment of digital marketing in the healthcare industry, it encompasses newsletters, re-engagement emails, and brand story emails. It is a great way to put revised information about the brand directly into the audiences' inbox.
3. An efficient website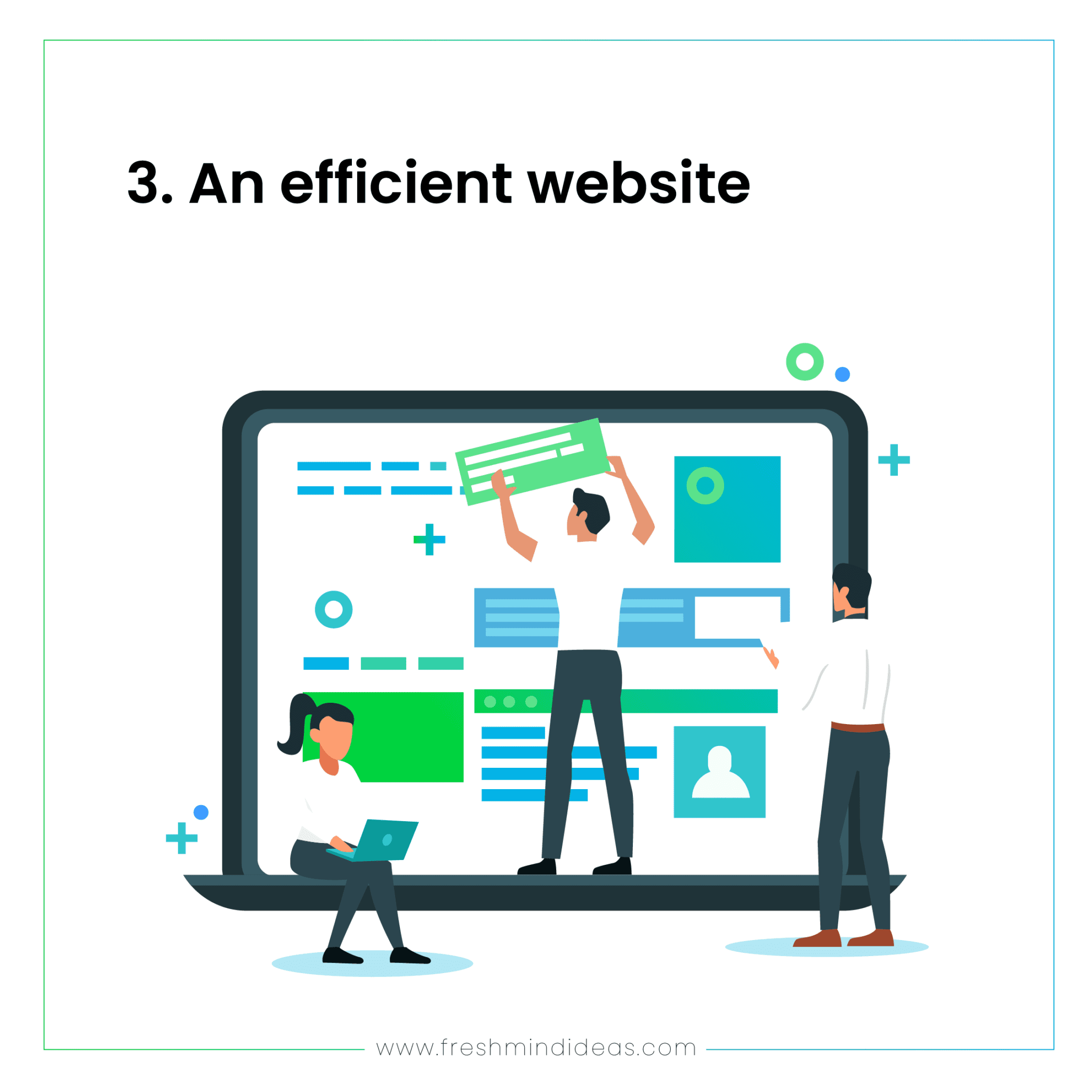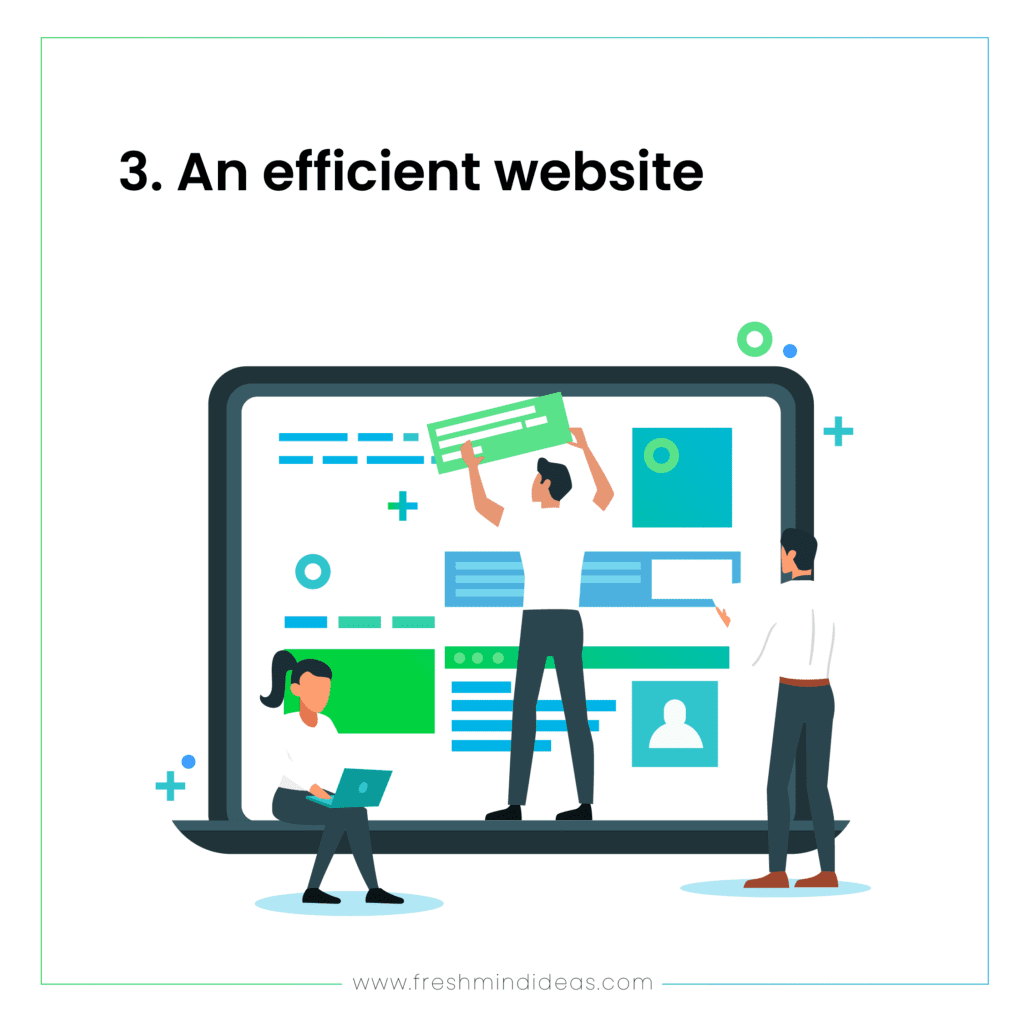 A website loaded with all the necessary information is an integral cog in the machine that is the digital marketing campaign for your health care startup. Responsive web design is a very important factor of digital marketing. A website with a user-friendly interface is an excellent way to provide customers a platform where they can consult specialists, book appointments, and address their queries in the comfort of their homes.
4. Informational blog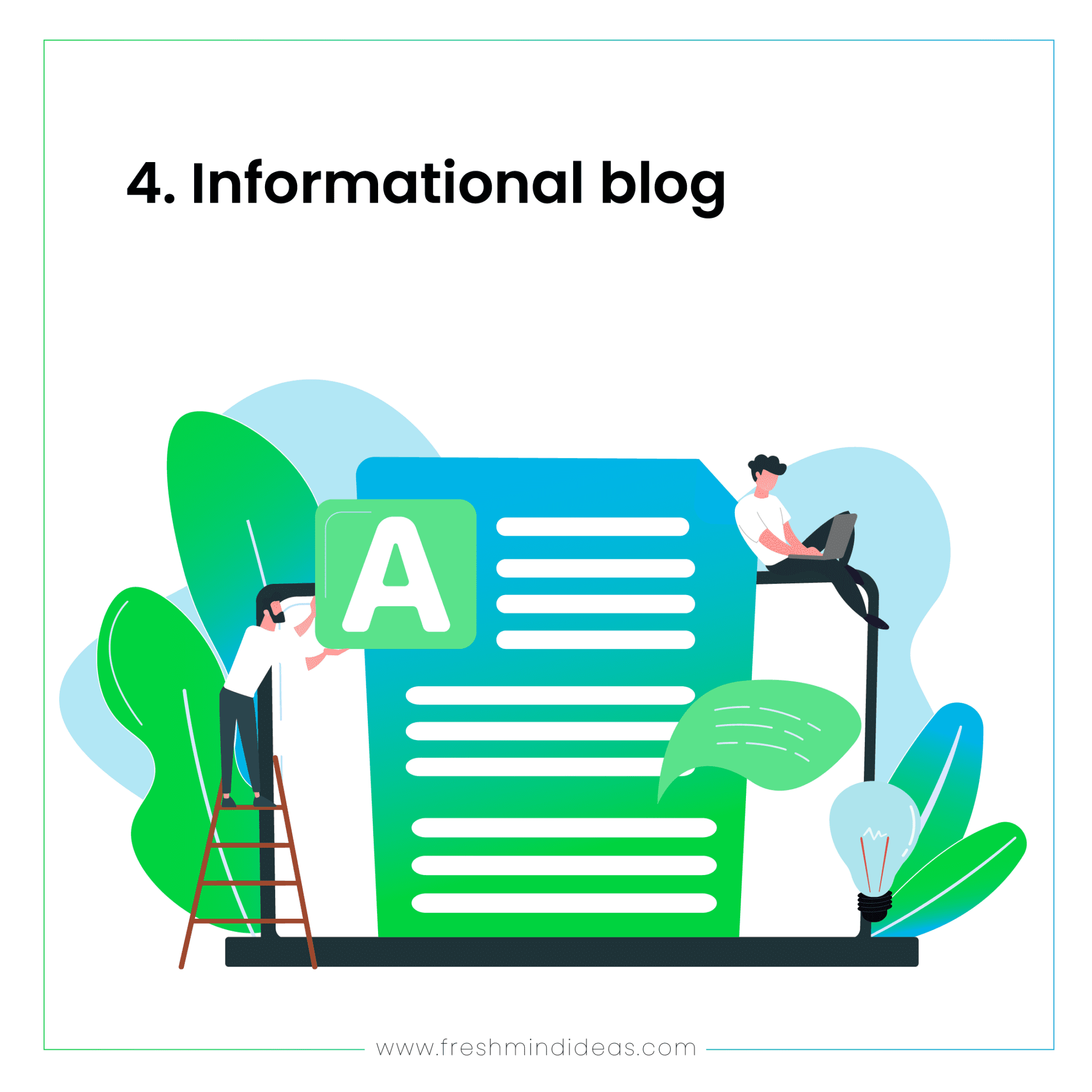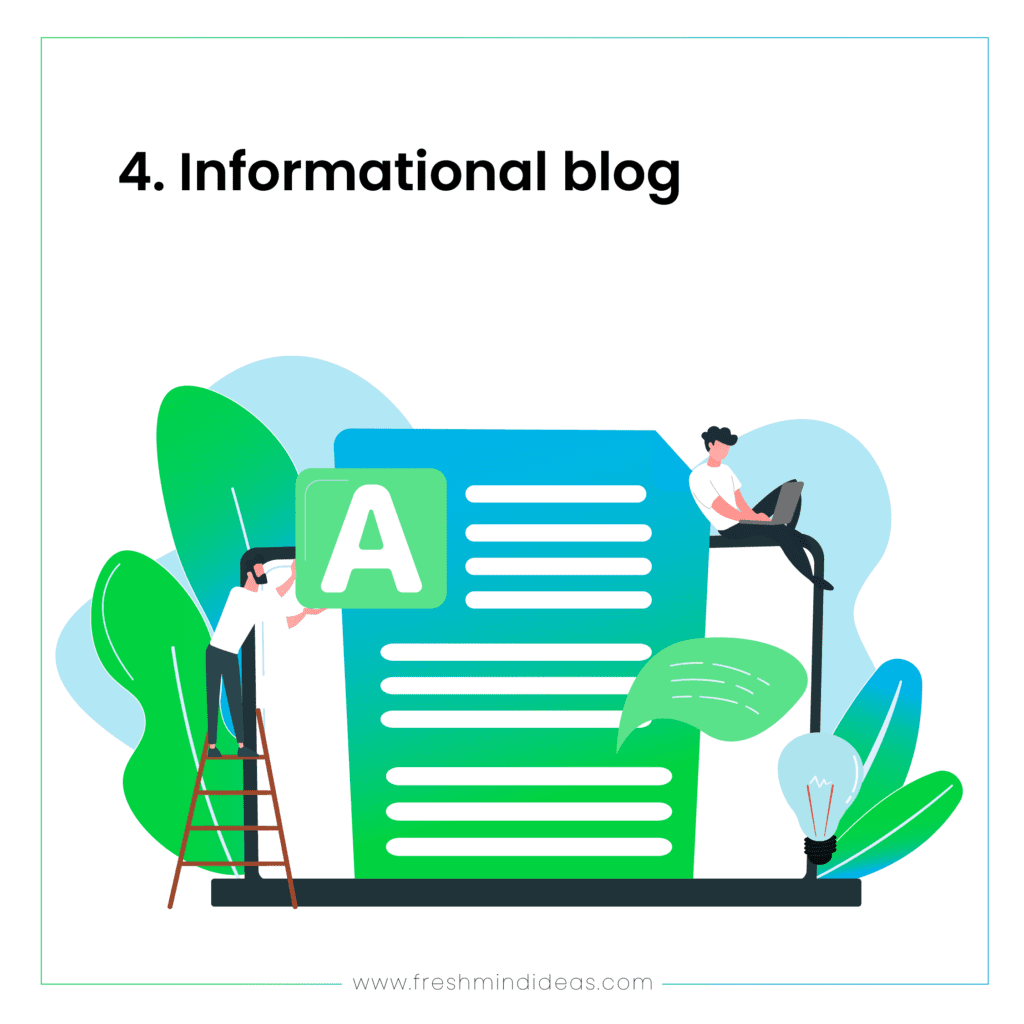 It is common knowledge that whenever posed with a health concern or to resolve all sorts of medicine-related woes, everyone's first instinct is to search it up on various searches. It is astounding that almost 1.5 percent of all Google searches are health-related. Blogs containing detailed information about different health concerns are the first thing that a person clicks to identify a problem and look out for potential treatment options. Innovative blogs with shared real-life experiences and health successes stories provide solace to thousands of patients with problems and help the brand create a meaningful stance in the gloomy world of diseases and provide a semblance of positivity.
Providing a specialist's opinion on treatment and how to approach a health scare builds a credible relationship and helps strengthen the brand's presence.
5. Video marketing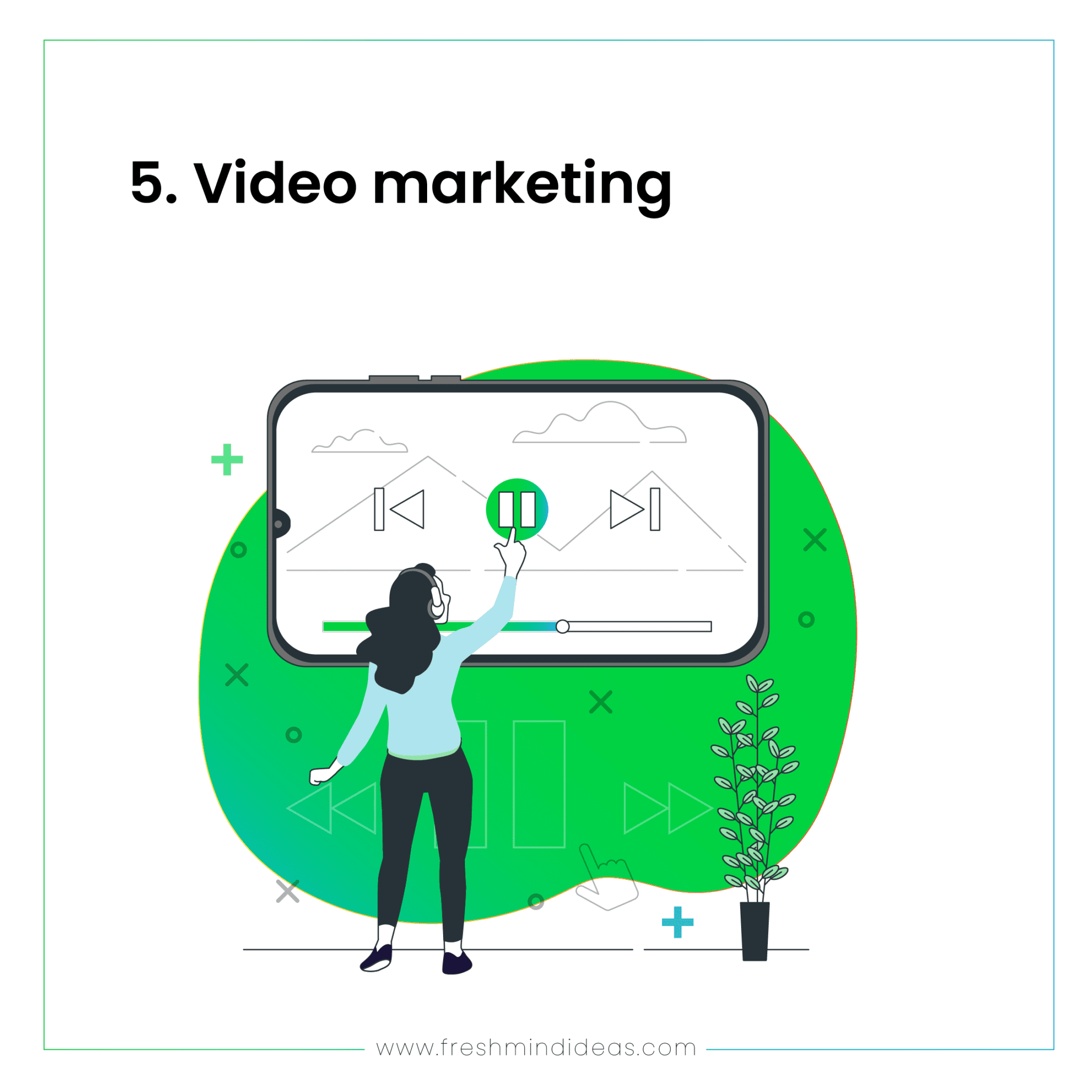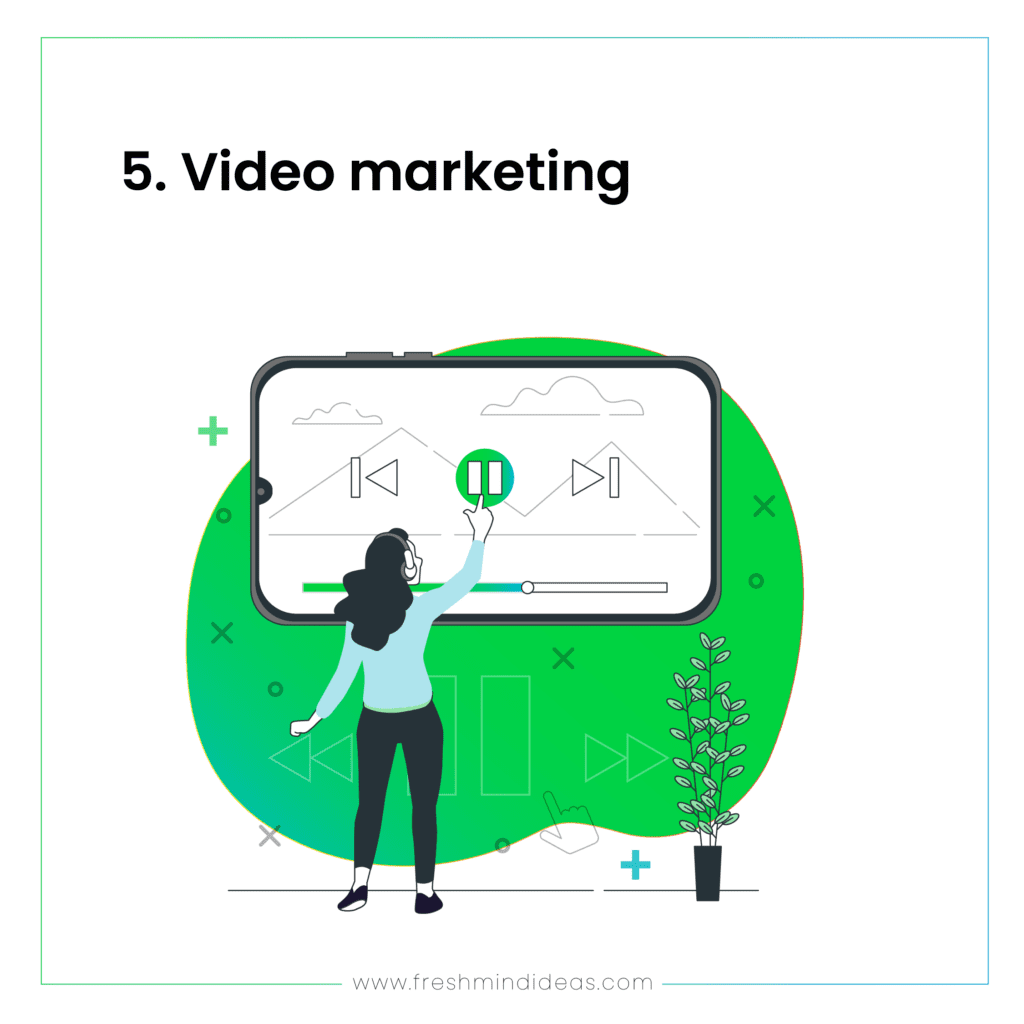 Video marketing is also a very important aspect under the diverse umbrella of content marketing. In the time of affordable internet services and great connectivity, audiences are leaning towards visual methods of gaining information. Videos are an effective way of explaining complex subject matters with ease through innovative graphic designs. So, getting words of wisdom from a certified medical practitioner regarding their area of expertise on a camera is a great way of attracting audiences and helps maintain an interactive relationship.
6. Social Media Marketing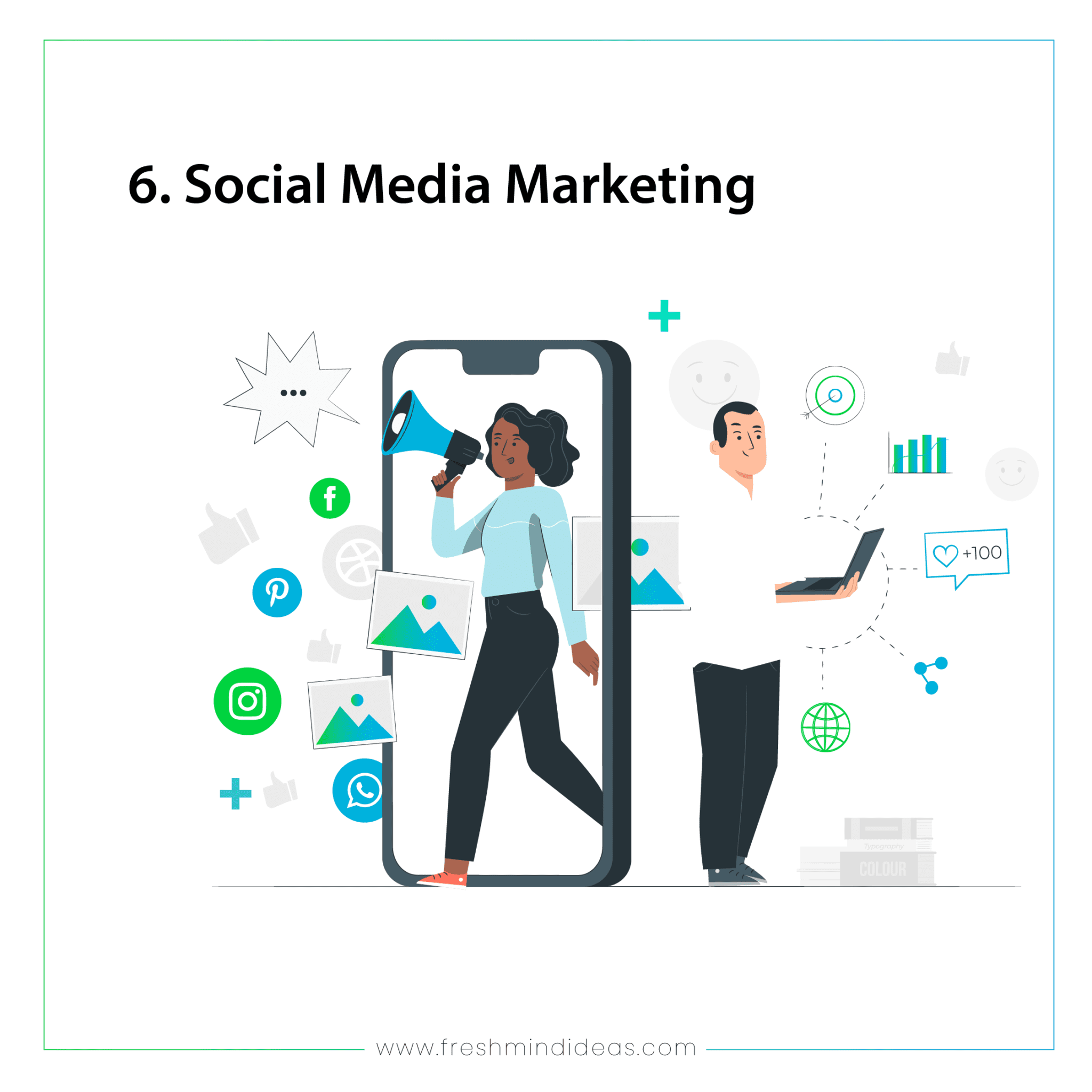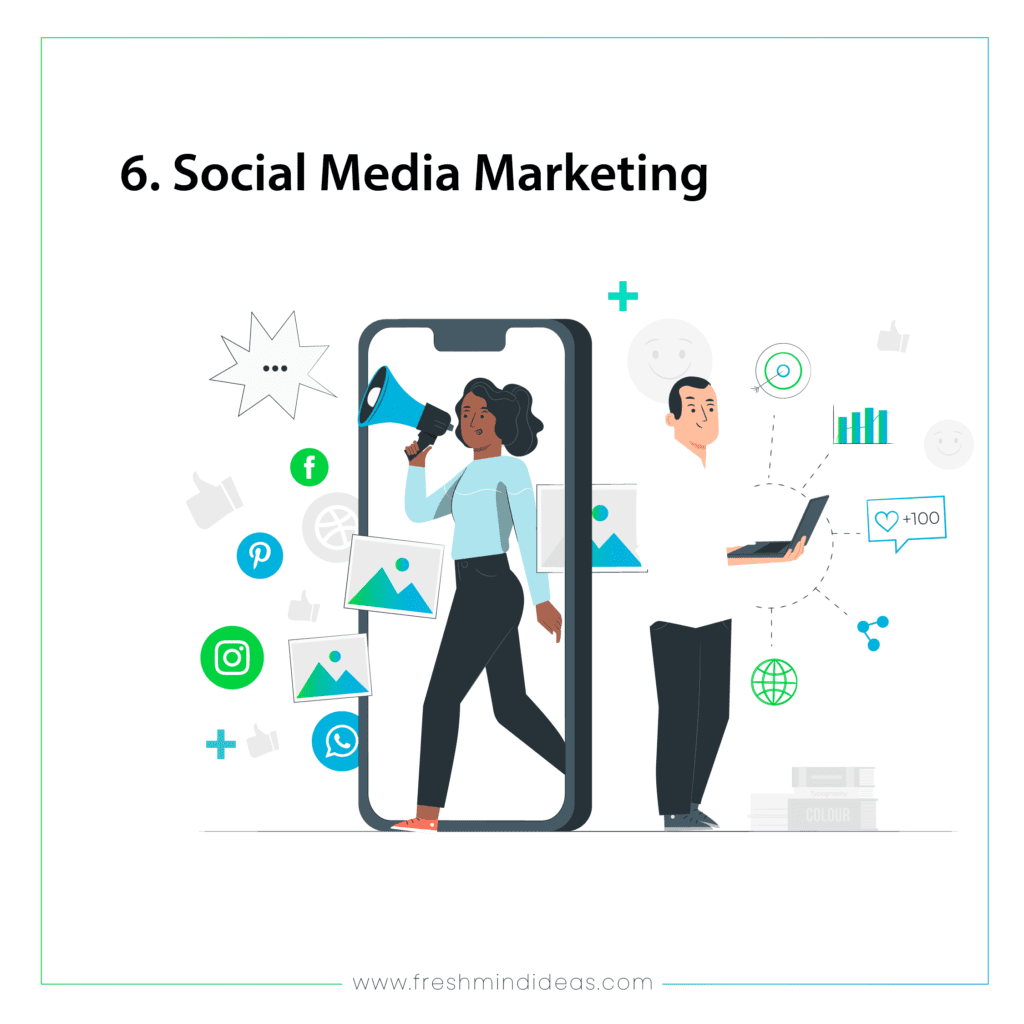 Unless you have been living under a rock, the impact of social media on our everyday life is undeniable. The world of social media in all of its glory provides endless opportunities and mediums to skyrocket your brand's visibility. A solid online presence strengthens your brand's image and is a very important part of digital marketing for healthcare industry. It not only gains traction towards the brand but provides a clear analysis of the direction in which your desired demographic is steering towards. Social media helps you interact with your target audiences without costing you a penny. A creative social media handle is a requisite for the growth of your digital marketing campaign because lets are honest, social media is as digital as it gets.
7. Influencer marketing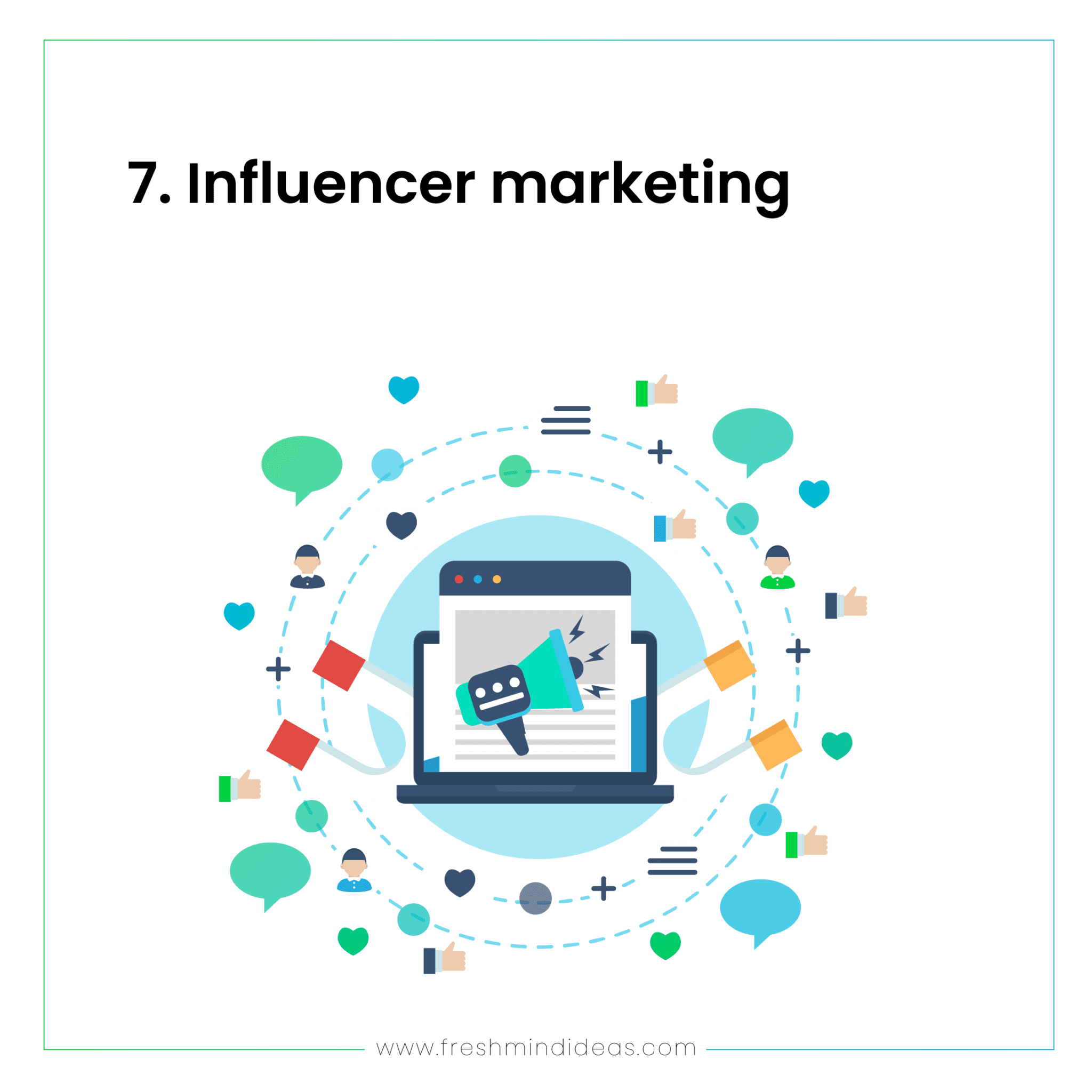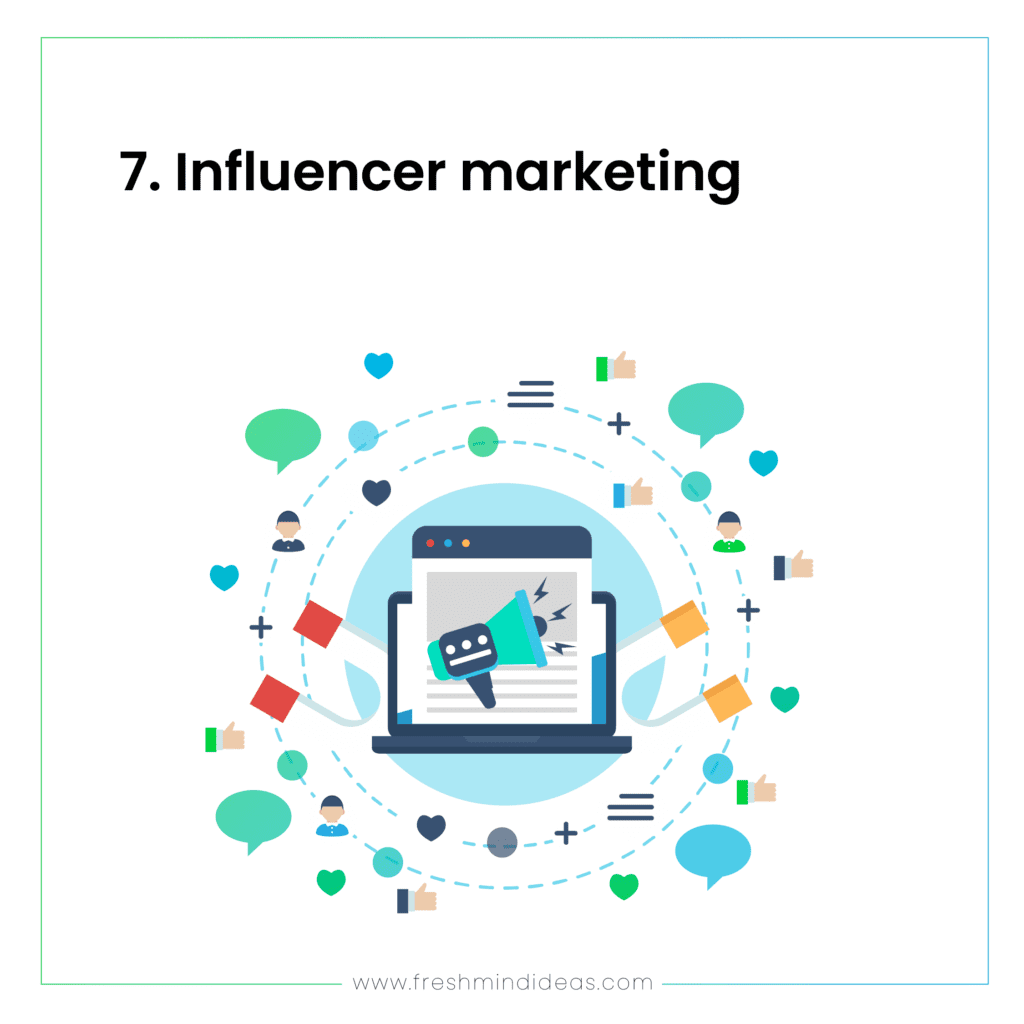 There is no denying the fact that most people are hesitant in trusting new healthcare agencies and for good reason. People only want reputable brands for their healthcare. But when there is a credible and trustworthy face to the brand, it puts people at ease and conveys a message that the corporation can be trusted. So, if you are a healthcare brand trying to solidify your digital marketing campaign, roping in an influential figure would be a great investment. It also builds up a reputation in the market
8. PPC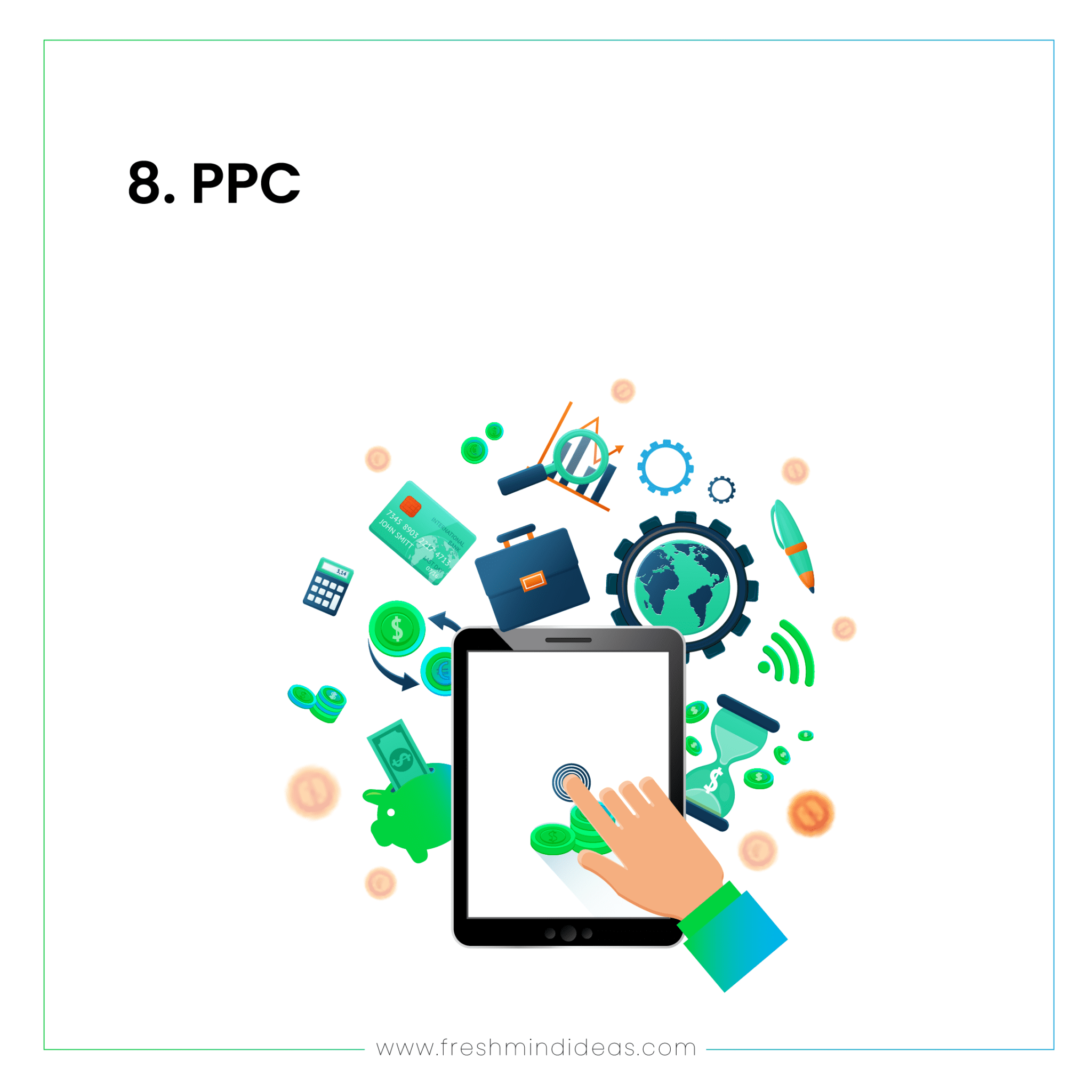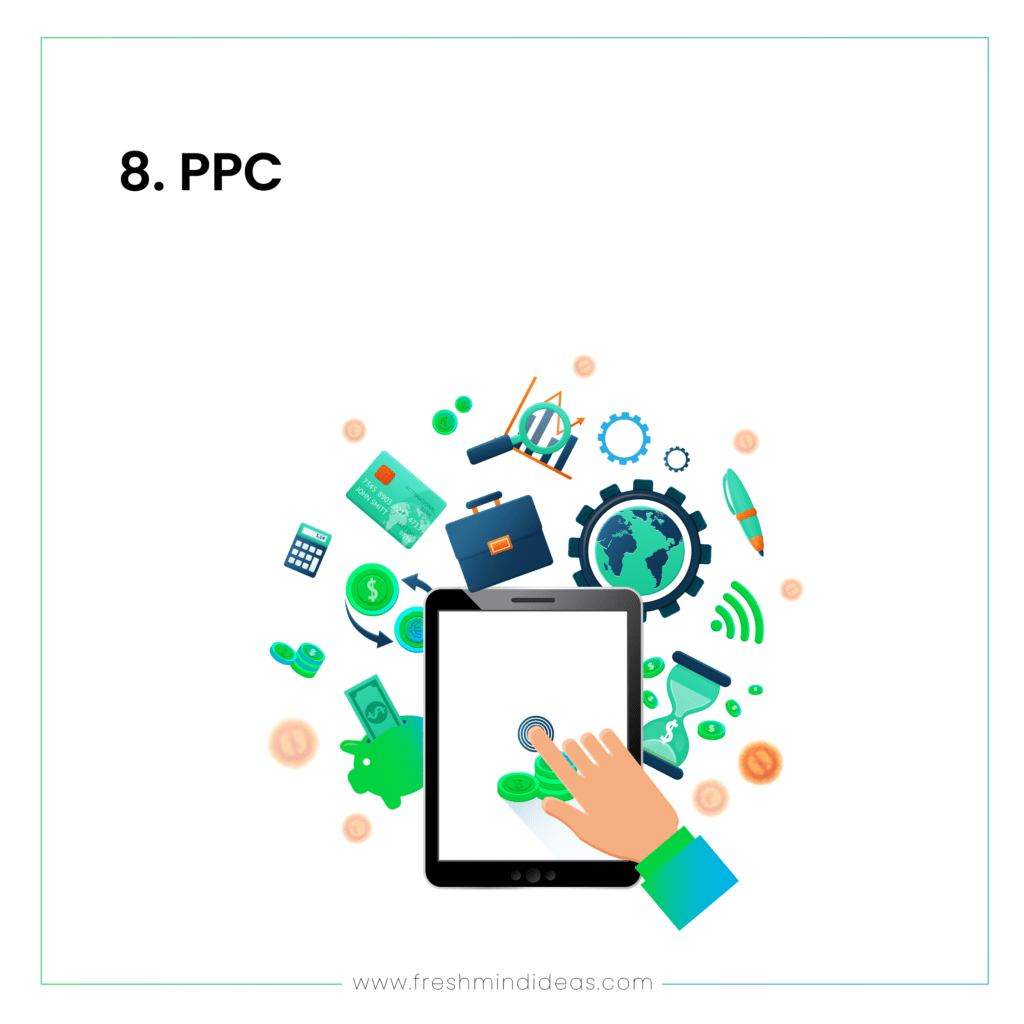 Pay-per-click is an online advertising model. In this form of marketing, the advertiser pays the publisher when their advert is clicked. It is prevalent in top-tier search engines, usually through Google AdWords or Bing Ads. It is a great way to draw traffic to your website and promote new features. PPC can be a crucial component in increasing traffic in a short period of time.
9. Mobile Marketing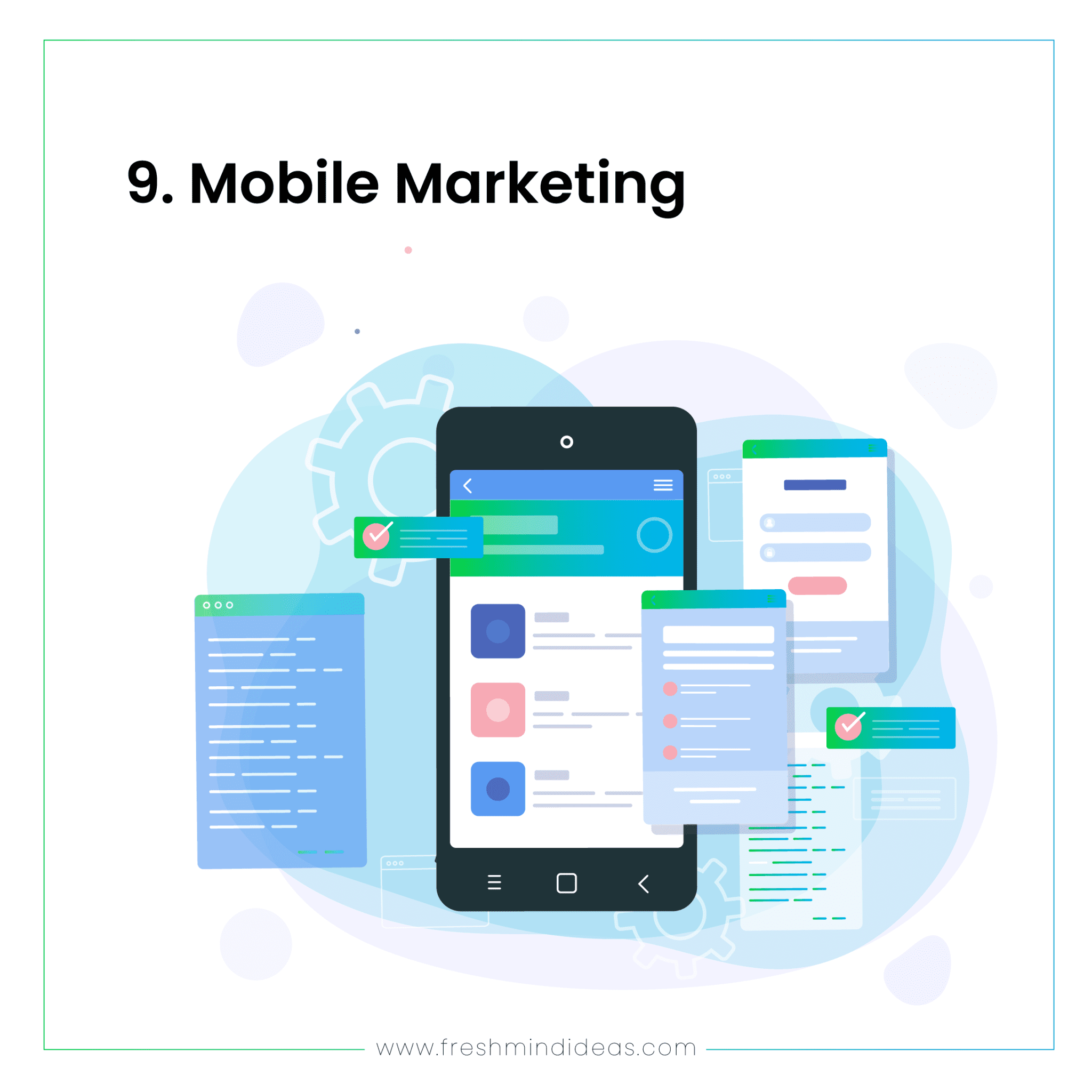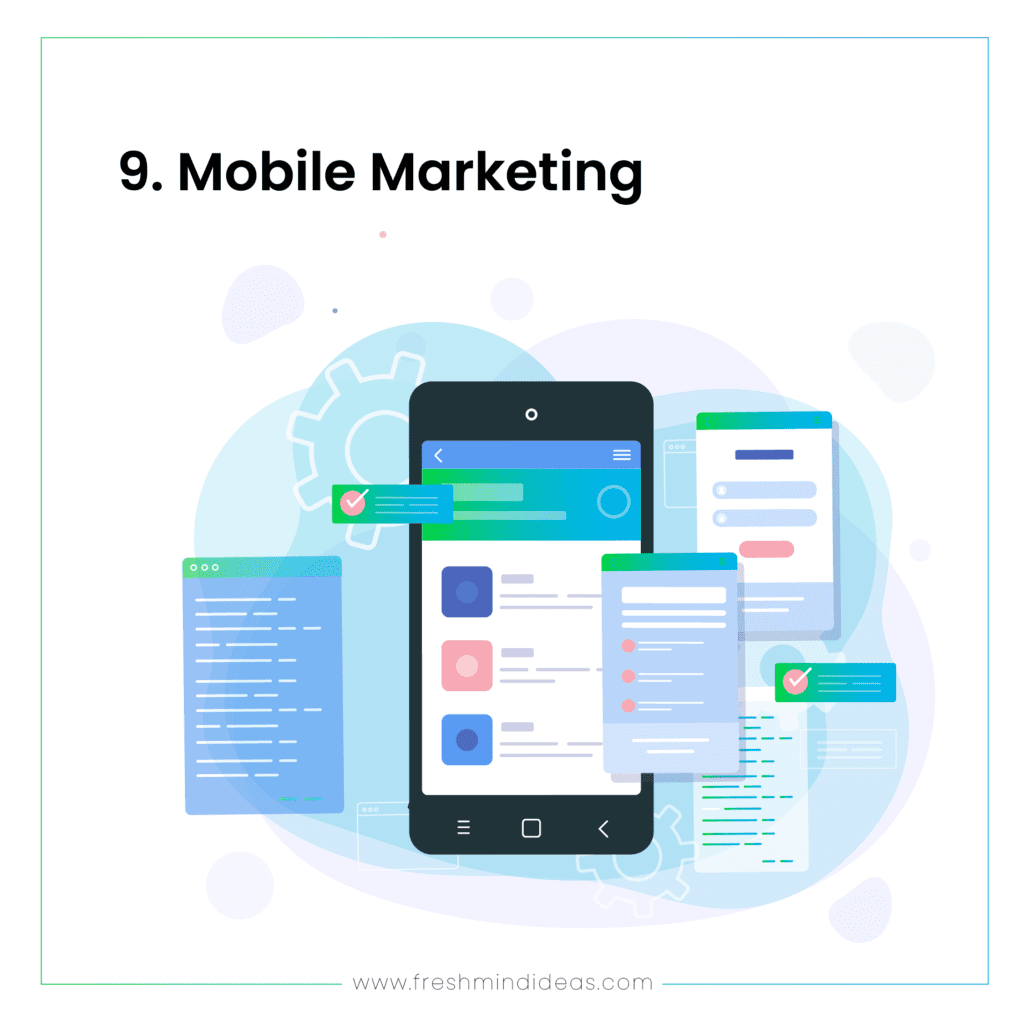 Mobile phones have become a permanent accessory for all age groups, young or old. The amount of time we spend scrolling is significantly increasing, and it's a boon for the digital marketing sector. Mobile marketing encompasses ads through existing mobile numbers in the patient database, game ads, and many more.
10. Maintain a responsive relationship with the patient
There can be an array of digital marketing strategies, but the most vital aspect of any digital marketing strategy for a health care agency or any marketing strategy, in general, is their loyal patient base.
Digital marketing for the healthcare industry is a rigorous process, and there are countless things that need to be taken into consideration. There is one thing that always stands true and is a must, that is an interactive relationship with the patients and providing them with a hassle-free hospital experience.
Listed below are a few ways how this can be ensured.
1. Asking them to write reviews
2. Following up on patients after their treatments.
3. Providing online prescriptions
4. Easy access to specialists or physicians at any time of the day
5. Placing a chat support system for all of their needs and questions.
Hire an Expert
Digital marketing for healthcare brands came a little late to the party, but here it is, and we are all the more fortunate for it. Building a long-going relationship with the patient and target demographic is the most crucial part of a digital marketing campaign. The landscape of digital marketing has grown exponentially in recent years. People increasingly contact their doctors and get their prescriptions online. It is truly a great time for the healthcare industry to put efficient marketing strategies in place and reap the benefits for it.
Basic SEO is common sense to an extent, but if you can afford it, hiring an expert will make sure your site is optimized. SEO consultant Banglore will audit your location and provide a list of actions needed to take your site to the next level.
The good news is that you do not have to be an SEO expert to ensure your website is top-ranked for search engine traffic. Use common sense and the tips listed above. Are there any additional needs for your website?
Let us know in the comment section below
In conclusion, all medical marketing strategies are effective when used in a streamlined way. Healthcare marketing has possibilities for the healthcare organization to reach potential patients, educate patients, feature physicians and track their marketing results.
Do you need help with your branding/ marketing/ Web development? Get in touch.